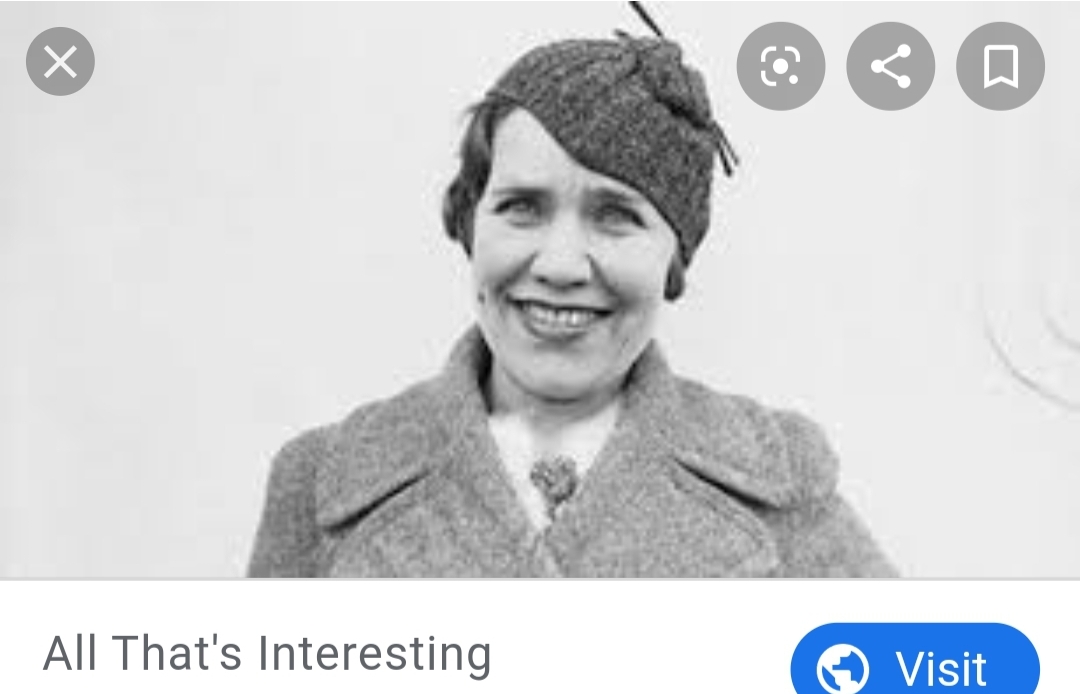 "I am constantly being persecuted and branded a communist due to my name being Maria Rasputin, daughter of Gregory Rasputin, known as the 'Mad Monk of Russia.' I left Russia 28 years ago and am now a naturalized American citizen, for which privilege I thank God every night, as I love the United States of America from the bottom of my heart. I wish to announce publicly that I am not a communist even though my name is Maria Rasputin, daughter of Gregory Rasputin."
661: Maria Rasputin
Grigori Rasputin's Daughter
Born: 27 March 1898, Pokrovskoe, Tobolsk, Russian Empire (Present-day Russia)
Died: 27 September 1977, Los Angeles, California, United States of America
Original Name: Matryona Grigorievna Rasputina
She was friends with Tsar Nicholas II's family, especially his four daughters who never got to experience life outside the palace walls. Everything would fall apart with Maria's father's death in 1916, and it was Maria who would identify his body. Maria and her sister stayed with the Tsar's family for a time, but soon enough Tsarina Alexandra gifted them 50,000 rubles to allow them to run for their lives. The Tsars' family were murdered soon after.
Maria wrote several memoirs about her father and the Tsar's family after the Russian Revolution of 1917 caused her to flee her homeland.
After escaping Russia Maria, her husband, and two daughters (named Tatiana and Maria after two of the grand duchesses, Tatiana and Maria Nikolaevna); the young family lived in Europe barely eking out a living. By this point, Maria's husband and daughters were the only family she had. The royal family had been killed, Maria's mother and brother disappeared into a Siberian labor camp, her father had of course been assassinated, and Maria's sister died under equally mysterious circumstances.
In 1926, Maria's husband also died. Now Maria started to work for a time as a cabaret dancer to support her girls. By 1929, Maria started to work with the Ringling Brothers Circus. Maria worked as a lion/animal trainer, and eventually she used her job to get to the United States. Maria's daughters were denied entry and spent the rest of their lives in Europe apart from their mother.
In 1935, Maria gave up her circus career after being mauled by a bear. She ended up marrying an old friend from Russia, a former member of the White Army, after running into him in Miami. Maria was able to use the marriage to gain US citizenship.
After divorcing her second husband she became a riveter at a machine ship during World War II. During the ensuing Red Scare, Maria was horrified to learn some were accusing her of being a Communist.
After retiring from her machining job, Maria lived off social security benefits, babysitting, teaching Russian, and publishing various books and memoirs.
Badges Earned:
Find a Grave Marked
Sources:
https://allthatsinteresting.com/maria-rasputin
https://www.atlasobscura.com/articles/the-many-lives-of-maria-rasputin-daughter-of-the-mad-monk