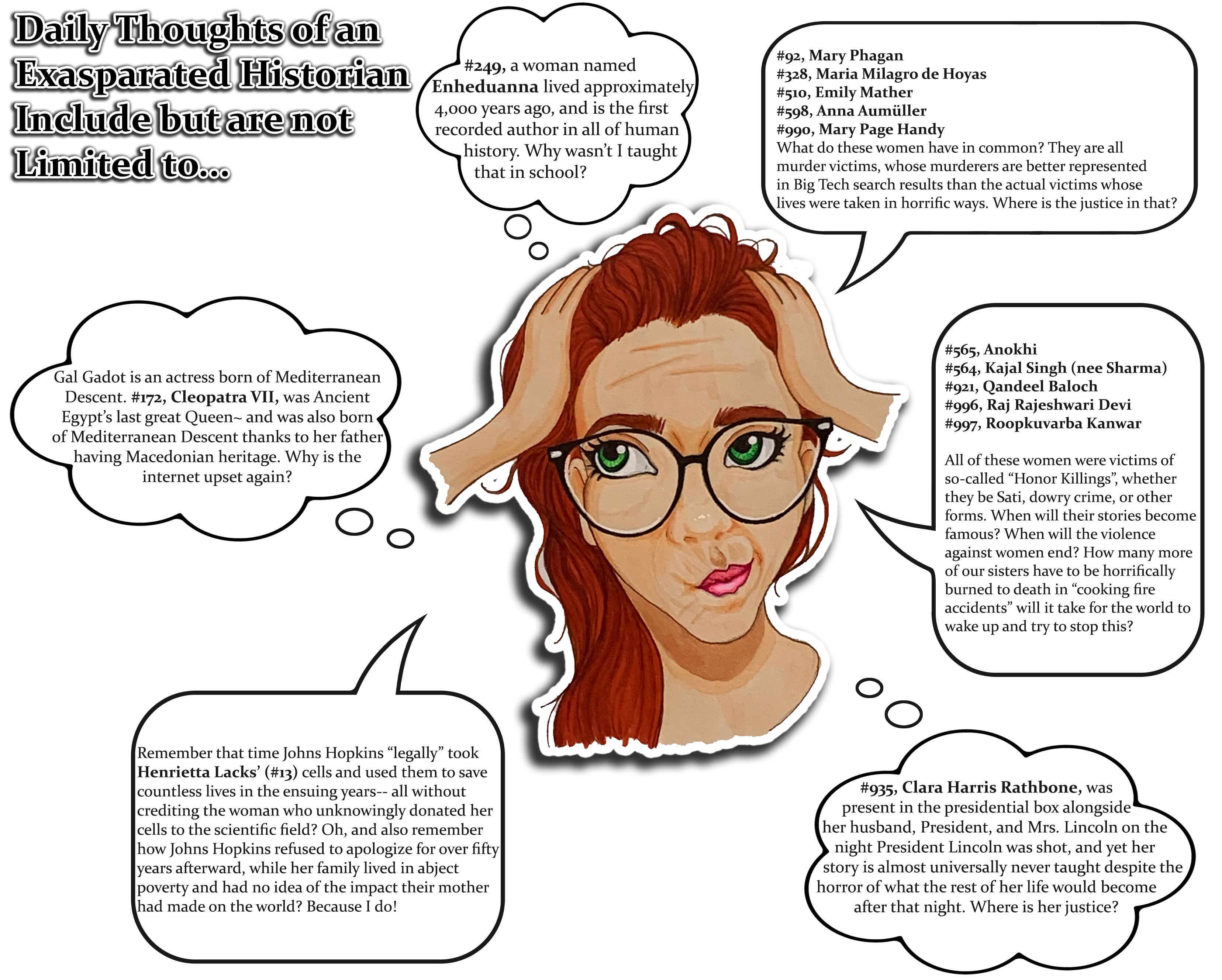 This is the original, all-encompassing list of women I have chosen to highlight from throughout history. My goal is to teach you, dear reader, and the rest of the world to recognize their names and know their achievements, and hopefully we can apply them to our everyday lives.
Specifically designed to have much harder criteria to enter the list, this all-encompassing record showcases men who should be remembered but are often forgotten in lieu of others.
Here is where I will be posting about other historical things that do not fit into the simple men's and women's lists as well as things that might be helpful to any other budding scholars out there.
Meet the Historian
I am a twenty-three-year-old historian with a big dream! I hope one day to help solve humanitarian crises around the world by teaching people about their own pasts and the heroes who were there for it. By empowering people through teaching them their own stories, I hope to build a future of knowledgeable people willing to fight for their futures and the rights beholden to us all.
Here I am celebrating on the night I was made a national member of NSDAR--The National Society Daughters of the American Revolution, in May of 2019 (Please note my views and the opinions/postings on this website do not represent those of the National Society and should not be construed as such).
As of May of 2023, I currently hold an Associates in Arts degree from Mesa Community College, as well as a Bachelors in Arts degree (Major in History, Minor in English) from Arizona State University.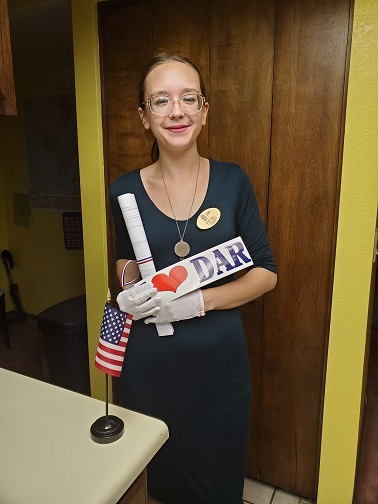 Get Involved
Spread the word! Spend some time getting to know the men and women from the lists and then take that knowledge and apply it to any situation applicable. Whether you win a round of Trivial Pursuit or use them in your school papers, or even to address crowds, I hope others listen and learn from you like you have from me.
Thank you for spreading the word and getting involved. Any little action can help. We can change the world, one name at a time.
I'm constantly thinking and finding new entries to add, so if you do not see someone yet I might email you back to let you know that entry is on the way, or I'll learn about someone new! Thanks for being a contributor and for supporting history and our collective pasts.