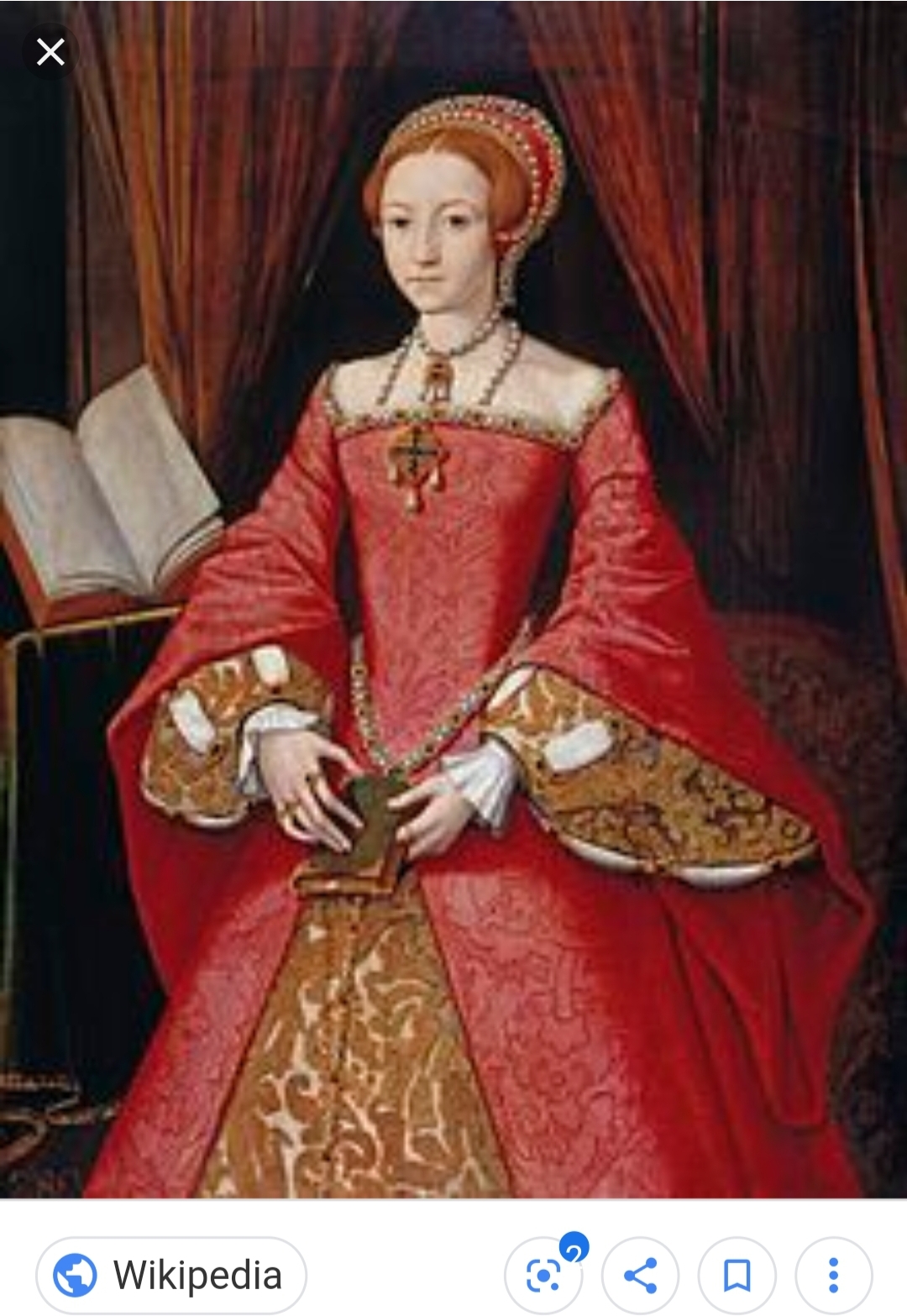 "When I think of marriage, it is as though my heart were being dragged out of my vitals."
191: Elizabeth I
Queen of England and Ireland and the Final Tudor Monarch
Born: 7 September 1533, Greenwich, London, England (Present-day United Kingdom)
Died: 24 March 1603, Richmond, London, England (Present-day United Kingdom)
She came to the throne after the death of her older half-sister Mary.
Elizabeth's mother was Anne Boleyn—famous for the being the first of Henry VIII's wives to be executed (before Elizabeth was even three years old).
Elizabeth was also declared illegitimate after her father managed to get the government to declare his marriage to her mother invalid.
However, she was still third in line to the throne behind her younger brother Edward VI and older sister Mary.
Elizabeth was also given many distinguished tutors and educated like any other heir, male or female.
After her father's death Elizabeth lived with her stepmother Katherine Parr and her new husband Thomas Seymour. Numerous accounts from the era describe Thomas's inappropriate nature in bursting into her rooms while she was dressing and that she might have developed feelings for him because of his attention (and this then leads to the rumor that a red headed woman around the time gave birth to a baby in secret and…).
After Katherine died Thomas was executed and one of the many reasons for this was because of his plan to marry Elizabeth and seize the throne.
She spent some time in the Tower of London following her sister Mary's ascension to the throne and then a year of house arrest.
Elizabeth refused to marry or have children of her own despite her counsel's hopes—however it was known that she was in love with her favorite Robert Dudley—and even after his wife's mysterious death they still did not wed.
Elizabeth is remembered for being an effective queen and one of her shining moments is her Speech to the Troops at Tilbury before the failed invasion of the Spanish Armada.
After her death James, son of Mary Queen of Scots, was proclaimed her heir and made King James I of England (of King James' Bible fame).
Badges Earned:
Find a Grave Marked
Located In My Personal Library:
Bad Days in History by Michael Farquhar
Blood Sisters: The Women Behind the Wars of the Roses by Sarah Gristwood
The Children of Henry VIII by Alison Wier
The Creation of Anne Boleyn: A New Look at England's Most Notorious Queen by Susan Bordo
Daughters of the Winter Queen: Four Remarkable Sisters, the Crown of Bohemia, and the Enduring Legacy of Mary, Queen of Scots by Nancy Goldstone
Elizabeth Virgin Queen? by Philippa Jones
History's Naughty Bits by Karen Dolby
How They Croaked by Georgia Bragg
Kings & Queens of England and Scotland by Plantagenet Somerset Fry
Lost Bodies by Jenni Davis
The Other Tudors by Philippa Jones
The Oxford Encyclopedia of Women in World History Edited By Bonnie G Smith
Modowe Rewolucje (Fashion Revolutions) by Karolina Żebrowska
National Geographic History Magazine Article "From Allies to Enemies, Queen Versus King" (July/August 2018 Edition)
Nine Days a Queen: The Short Life and Reign of Lady Jane Grey by Ann Rinaldi (Historical Fiction)
Pirate Women: The Princesses, Prostitutes, and Privateers Who Ruled the Seven Seas by Laura Sook Duncombe
Sex With the Queen: 900 Years of Vile Kings, Virile Lovers, and Passionate Politics by Eleanor Herman
Scottish Queens 1034-1714 by Rosalind K Marshall
Uppity Women Speak Their Minds by Vicki Leon
Warrior Queens by Antonia Fraser
The Wives of Henry VIII by Antonia Fraser
Who Knew? Women in History: Questions That Will Make You Think Again by Sarah Herman
Who was Queen Elizabeth? June Eding
Sources:
https://www.britannica.com/biography/Elizabeth-I