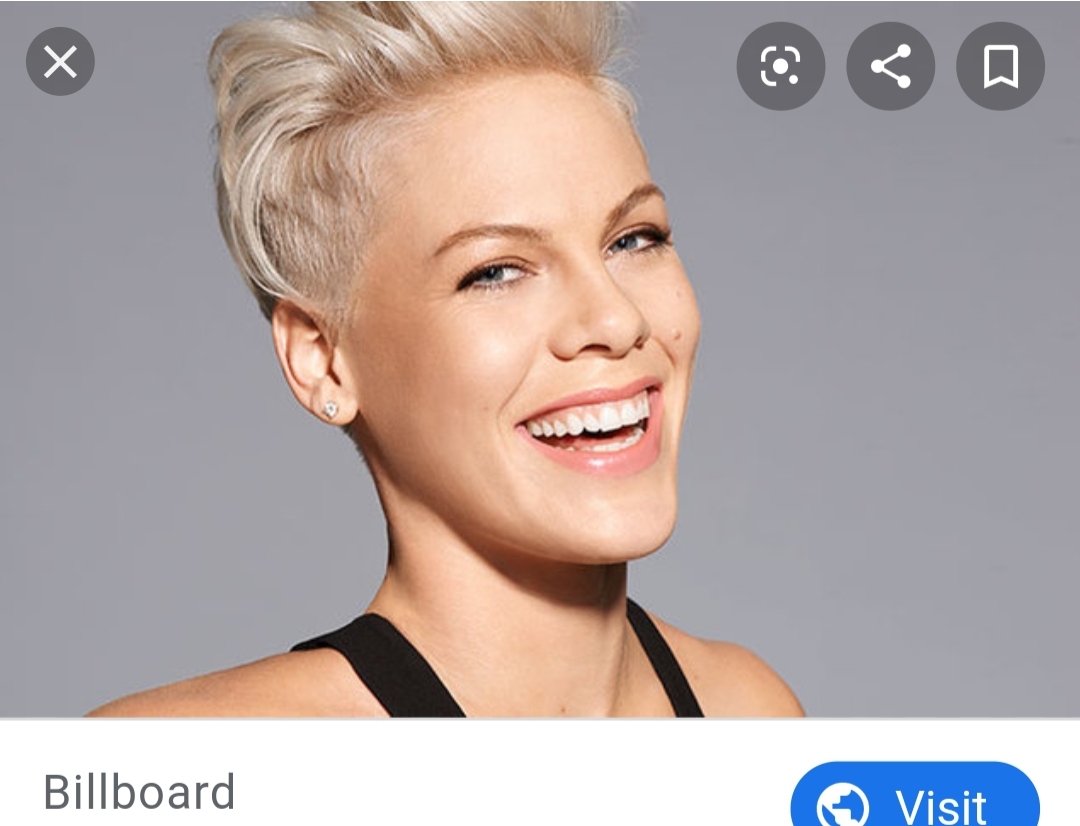 "I was never allowed to go over to any of my friends' houses when I was little, because I was a bad influence. None of their parents liked me and my own parents were scared to death of me— and for me."
585: Alecia Moore
Singer Known Professionally as P!nk
Born: 8 September 1979, Doylestown, Pennsylvania, United States of America
Her first album dropped in 2000, but before it could be released P!nk struggled through a difficult homelife and childhood. She faced divorced parents, drugs and alcohol addictions, and dropping out of school all before she turned eighteen (but she did return to get her GED in 1998). After P!nk's debut album dropped, she was able to open for bands like *NSYNC, helping skyrocket her career.
Outside of the persona of P!nk, she has also written songs for artists like Cher and Celine Dion. P!nk also forayed into the acting realm, appearing in Thanks For Sharing opposite Mark Ruffalo and Gwyneth Paltrow. She even released an album under the band name "You+Me" with Dallas Green.
P!nk has sold over 40 million albums and 65 million singles worldwide. She has had fourteen singles in the top ten on the Billboard Hot 100 Singles Chart (four of which were number one).
P!nk is a spokeswoman for Covergirl and works with various charities including Make a Wish, Ronald McDonald House, Autism Speaks, Human Rights Campaign, and Save the Children. She is also an LGBT Advocate and a spokeswoman for PETA.
P!nk is married with two children.
Sources:
https://www.pinkspage.com/pink/