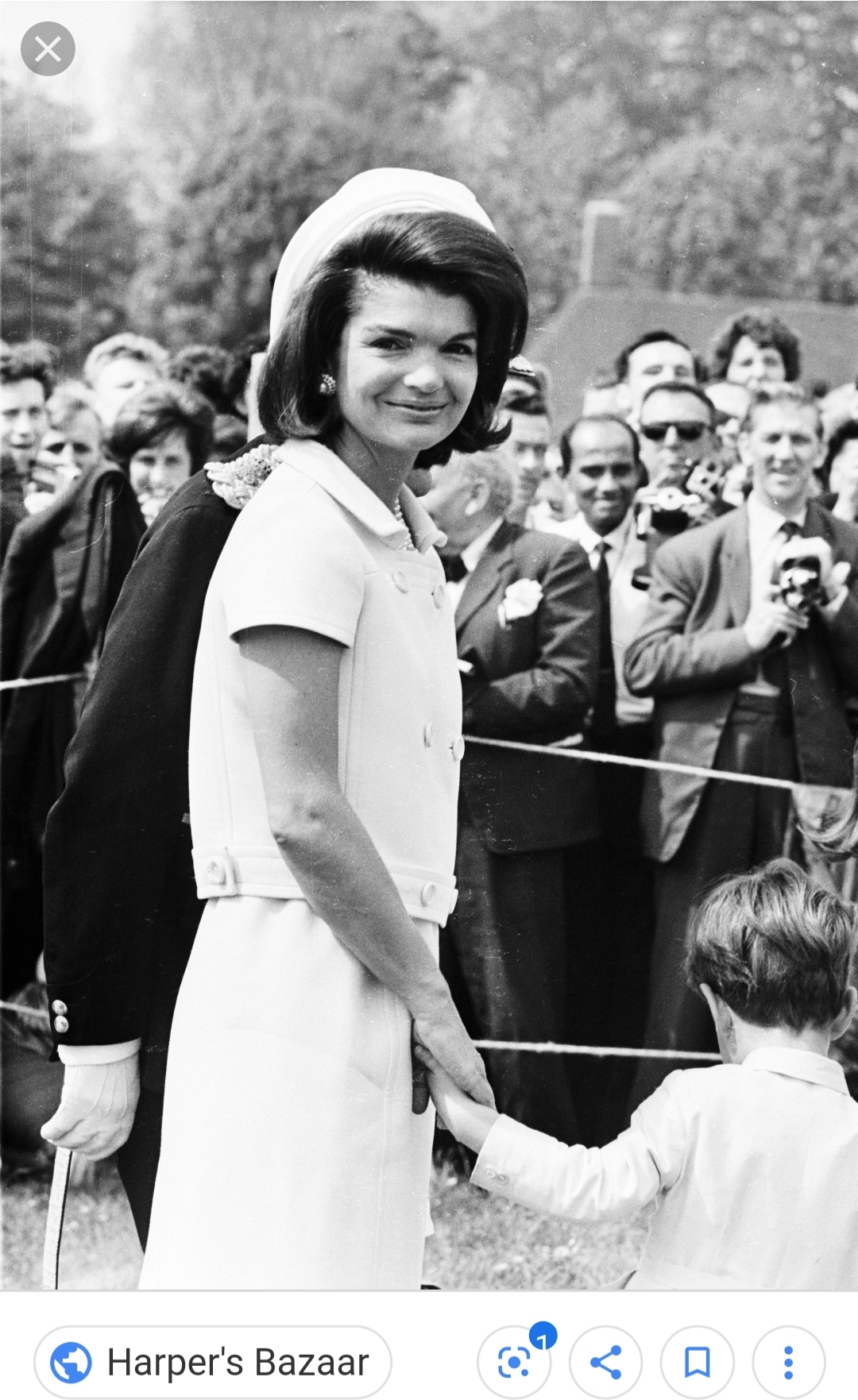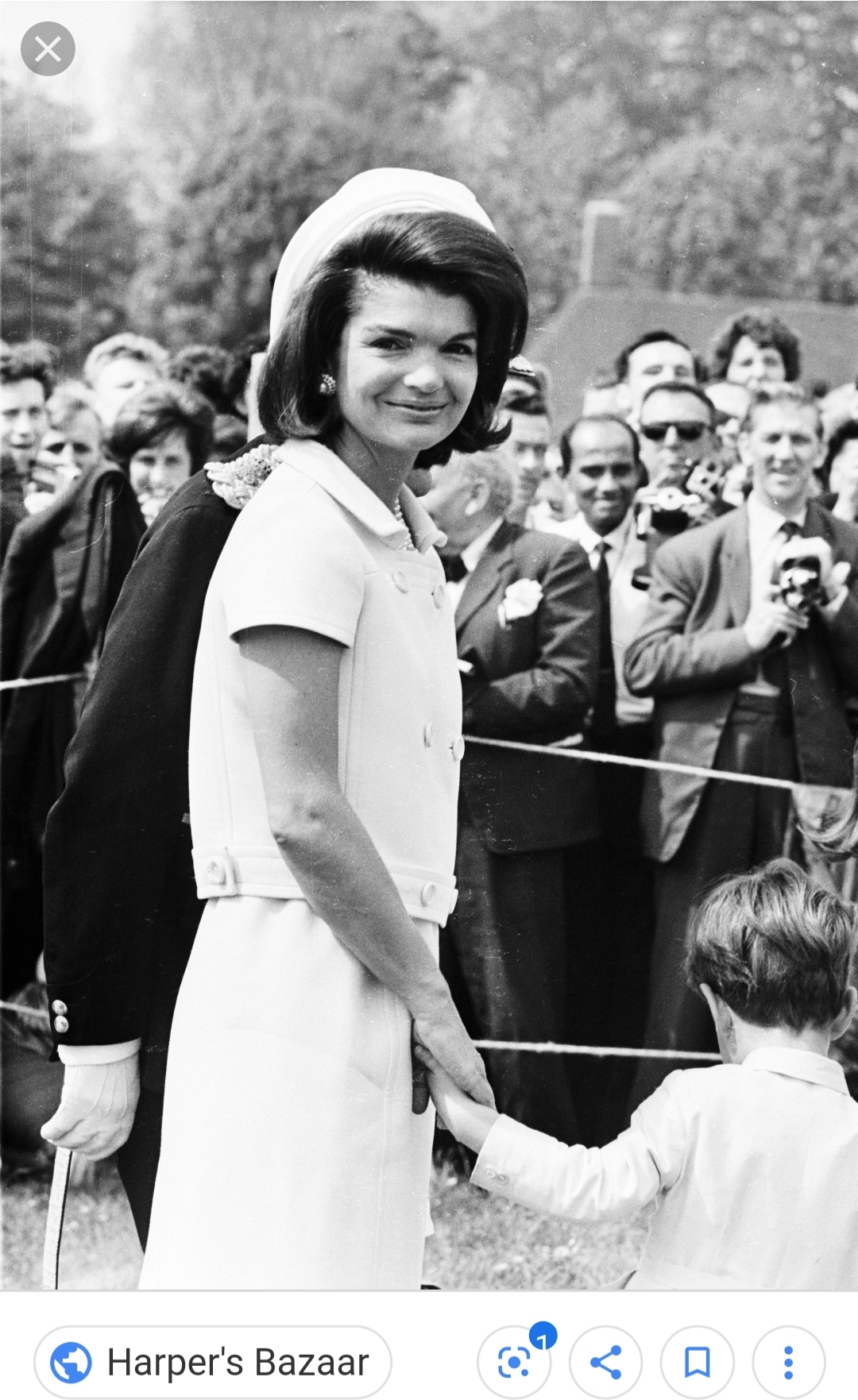 112) Jacqueline Kennedy Onassis
First Lady of the United States During Her Husband John Fitzgerald Kennedy's Administration.
Born: 28 July 1929, Southampton, New York, United States of America
Died: 19 May 1994, New York City, New York, United States of America
She was later remembered as Jackie O after her second marriage to Aristotle Onassis.
Jackie was born into a wealthy family and it is said her mother first put her on a horse to learn to ride at the age of one. She was ten when her Catholic Parents divorced which emotionally made her withdraw further into herself and become more reserved. Her mother soon remarried, and Jackie and her younger sister now had three step-siblings as well.
Jackie's first job was as a photographer and newspaper columnist for the Washington Times Herald.
Jackie married Jack in 1953 and she soon immersed herself into the political culture of Washington as well (Jack had just been elected Senator from Massachusetts).
Their daughter Caroline was born in 1957 (their first daughter Arabella had been born the year before but was stillborn) and Jackie was very active during the 1960 campaign for President—even after finding out she was pregnant and being told to stay home she answered letters and gave interviews—even writing a weekly newspaper column.
Two and a half weeks after Jack's election their son John Fitzgerald Kennedy Jr was born.
Jackie became First Lady at the age of thirty-one; her first major project was to restore and preserve the White House.
Eighty million Americans would watch the CBS news broadcast of Mrs. Kennedy showing off the newly restored White House—she was given an honorary Emmy for the program.
Because of her ability to speak French, Spanish, and Italian she was an important asset abroad as well.
Their son Patrick was born and died two days after he was born—and three months later Jack was assassinated in Dallas, Texas.
Jackie remarried in 1968 but when Aristotle died, she became an editor in New York City—a job she continued until she herself died.
Jackie is buried beside her first husband, daughter Arabella, and son Patrick in Arlington National Cemetery and is remembered for her impacts on fashion and culture.
Her son John Jr was killed alongside his wife and sister-in-law in a plane crash in 1999. Their ashes were scatted over the water where their plane crashed.
Badged Earned:
Find a Grave Marked
Located in My Personal Library:
Dead Presidents by Brady Carlson
Eunice: The Kennedy Who Changed the World by Eileen McNamara
First Ladies: Presidential Historians on the Lives of 45 Iconic American Women by Susan Swain and C-SPAN
The House of Kennedy by James Patterson and Cynthia Fagen
Killing Kennedy: The End of Camelot by Bill O'Reilly and Martin Dugard
King Tutankhamun: The Treasures of the Tomb by Zahi Hawass
The Smithsonian First Ladies Collection by Lisa Kathleen Graddy and Amy Pastan
Sex With Presidents: The Ins and Outs of Love and Lust in the White House by Eleanor Herman
Time Magazine's 100 Women of the Year (Jackie appears in the 1962 article, "Jacqueline Kennedy")
Where Are They Buried? How Did They Die? by Tod Benoit
Whose Who in American History: Leaders, Visionaries, and Icons who Shaped Our Nation by John M Thompson, William R Gray, and KM Kostyal
Sources:
https://www.jfklibrary.org/learn/about-jfk/life-of-jacqueline-b-kennedy
https://www.findagrave.com/memorial/780/jacqueline-lee-kennedy_onassis