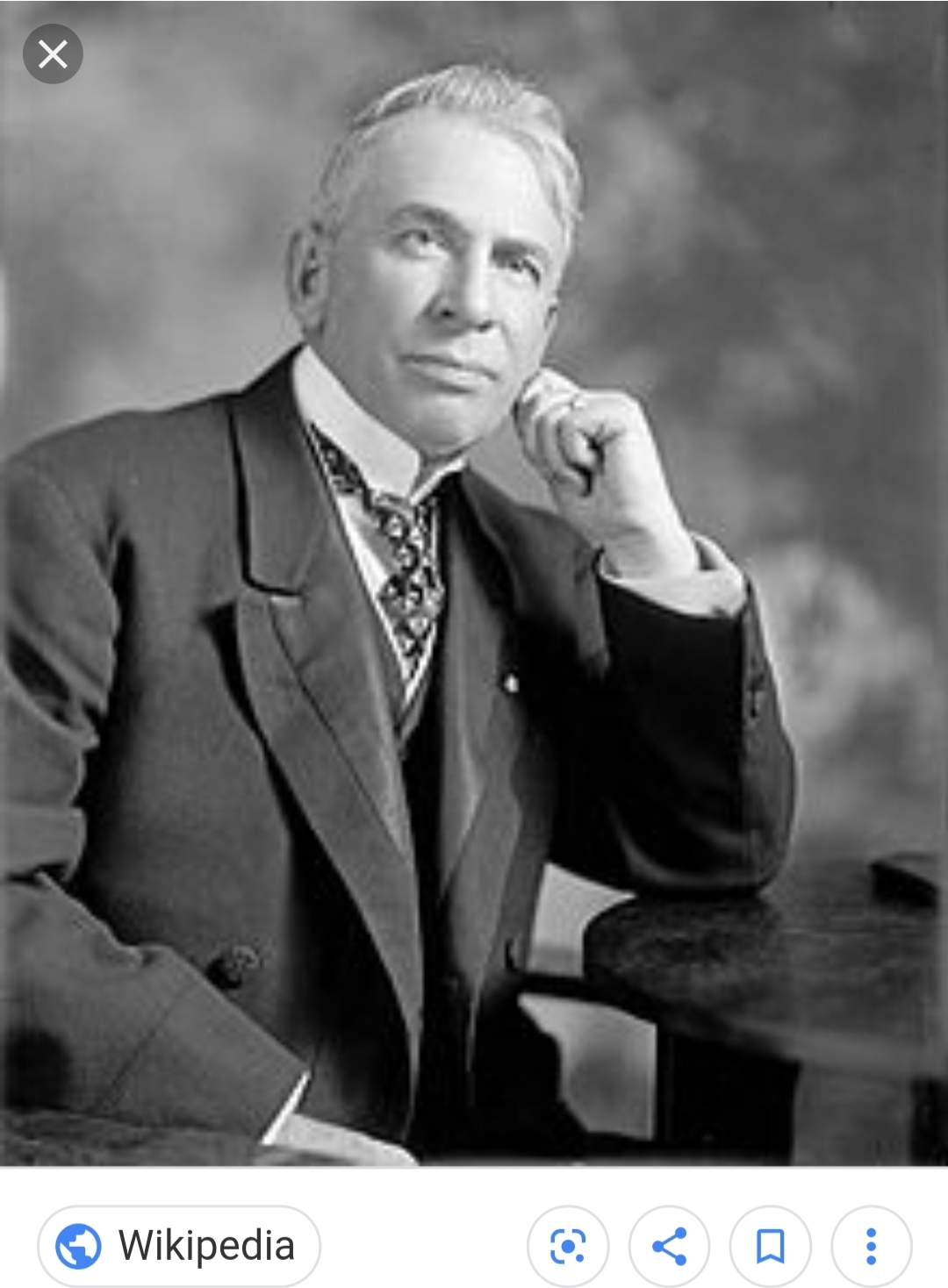 173) William Alden Smith
United States Senator who Presided Over the US Enquiry Into the Sinking of the RMS Titanic
Born: 5 May 1859, Dowagiac, Michigan, United States of America
Died: 11 October 1932, Grand Rapids, Michigan, United States of America
As a child he started his own Popcorn selling business where he earned twice as much as the average family in a week.
His political career began when William earned a job as a page in the Michigan House of Representatives.
He was a member of the Republican party; he was Fiscally Conservative but Socially Liberal. William served in both the House of Representatives and the Senate.
William's Enquiry into the Titanic disaster made him many enemies on both sides of the Atlantic as he fought for the truth to be revealed. The surviving officers like Charles Lightoller never forgave William for his deep probing into the truth, and the steamship companies were just as angry.
One of the more famous moments from the inquiry came when William asked Fifth Officer Harold Lowe what the composition of the iceberg that struck Titanic was. Harold's answer? "Ice." While the question may seem stupid today, it was actually a scientifically significant one. William had asked Fourth Officer Joseph Boxhall the same question. Joseph knew what William was asking, whether there were rocks or other earth were a part of the iceberg's composition.
Also, according to the article I'm reading, William deemed it pertinent that a law be passed that binoculars were needed in the crow's nest and other areas for the crew to use. The binoculars from Titanic had been removed before they left Queenstown, and some of the crew said they would have been able to spot the iceberg sooner had they had binoculars. However, according to 101 Things You Thought You Knew About the Titanic…But Didn't! Science disproves that theory (read the book for more information, but the gist is that the night was so dark, plus other factors, would have meant the iceberg was invisible to binoculars until the naked eye could have seen it anyway).
Outside the Titanic Hearing, William also worked to improve the lives of African Americans by blocking a proposition to stop African American women from voting, pushing for more rights for African American landowners in the South, and leading the Senate to approve of the Emancipation Proclamation Exposition.
William passed away from a heart attack. His only son died from pneumonia he had contracted during World War I, in 1919.
This is a totally weird coincidence, but according to History Because Its Here, William was a descendant of Israel Putnam; you can read his entry on this site by clicking his name.
Badges Earned:
Find a Grave Marked
Located In My Personal Library:
Centennial Presents The Titanic: The Shipwreck That Shocked the World, What Really Happened by Ben Harris and Sebastian Raatz
Gilded Lives, Fatal Voyage: The Titanic's First-Class Passengers and Their World by Hugh Brewster
Titanic and the Mystery Ship by Senan Molony
Sources:
https://historybecauseitshere.weebly.com/william-alden-smith-michigans-titanic-senator.html
https://www.senate.gov/artandhistory/history/common/image/SmithWilliamA.htm
https://www.findagrave.com/memorial/7994087/william-alden-smith