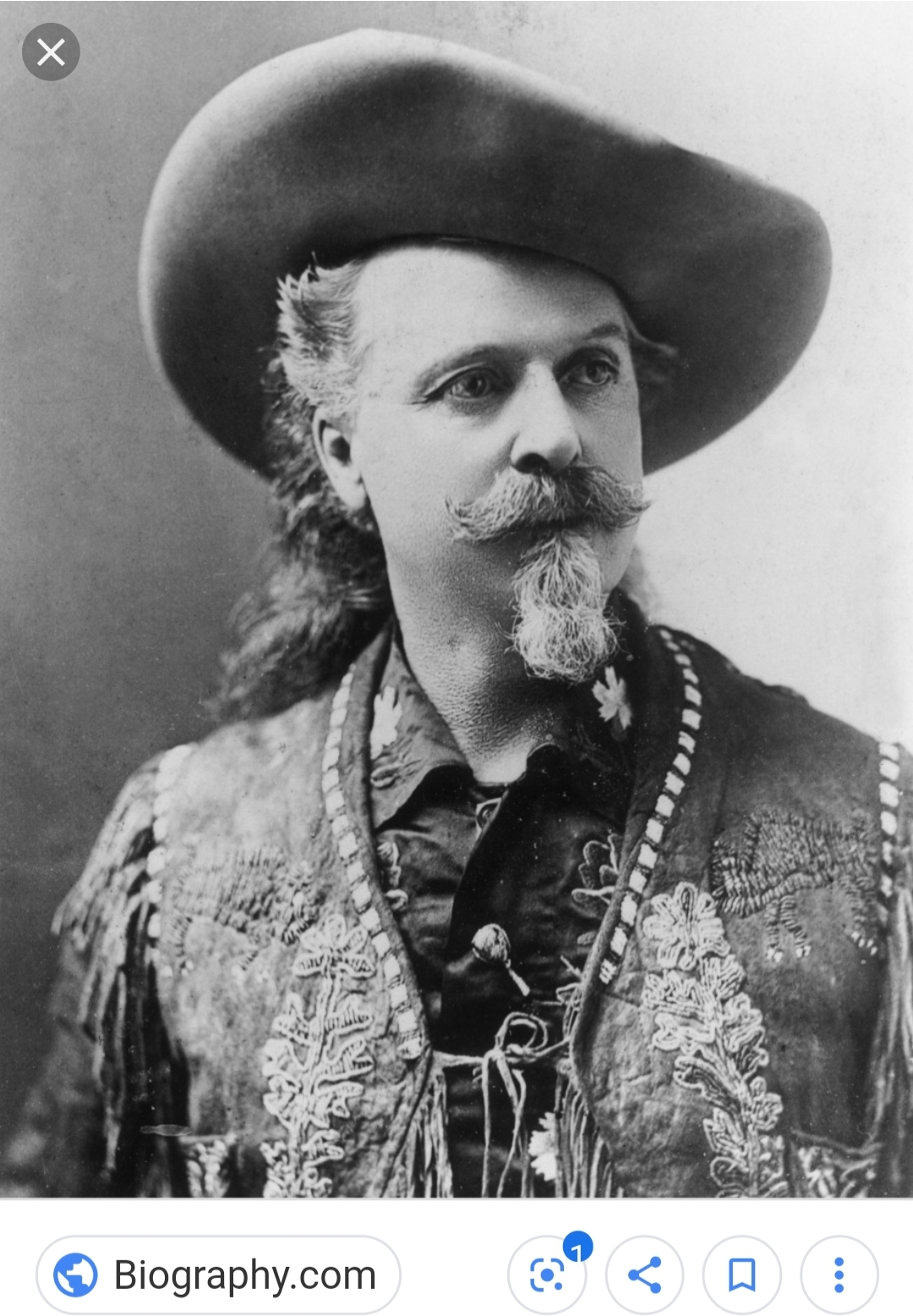 128: William Cody
Also Known as Buffalo Bill
Born: 26 February 1846, Scott County, Iowa, United State of America
Died: 10 January 1917, Denver, Colorado, United States of America
He spent his youth growing up on the prairie and even worked for the short-lived Pony Express at age fourteen.
Bill worked as a Union Army Scout during the War Between the States and in 1867 became a buffalo hunter. He believed that he had killed 4,280 buffalo in seventeen months.
Bill also fought for the United States army in the so-called "Indian Wars."
He was awarded the Congressional Medal of Honor in 1872 (the award was rescinded in 1916 before being restored in 1989).
Bill also worked as an actor portraying a larger than life account of himself and authored an autobiography and dime novels about himself.
In 1883, he organized the Buffalo Bill's Wild West Show which would have famous performers like Annie Oakley, Sitting Bull, and Buck Taylor.
Badges Earned:
Find a Grave Marked
Located In My Personal Library:
After the Fact: The Surprising Fates of American History's Heroes, Villains, and Supporting Characters by Owen Hurd
America's Women: 400 Years of Dolls, Drudges, Helpmates, and Heroines by Gail Collins
Buffalo Bill's Wild West: An American Experience by Robert Lawrence
Cody: Images of America by Lynn Johnson Houze
Haunted West: Legendary Tales From the Frontier (Magazine Published by Centennial Today, Fall 2020)
The Old West by Stephen G Hyslop
Tales Behind the Tombstones: The Deaths and Burial's of the Old West's Most Nefarious Outlaws, Notorious Women, and Celebrated Lawmen by Chris Enss
Where Are They Buried? How Did They Die? by Tod Benoit
Whose Who in American History: Leaders, Visionaries, and Icons who Shaped Our Nation by John M Thompson, William R Gray, and KM Kostyal
Sources:
https://www.pbs.org/weta/thewest/people/a_c/buffalobill.htm