Provo City, American Fork, and Sacajawea Cemeteries
---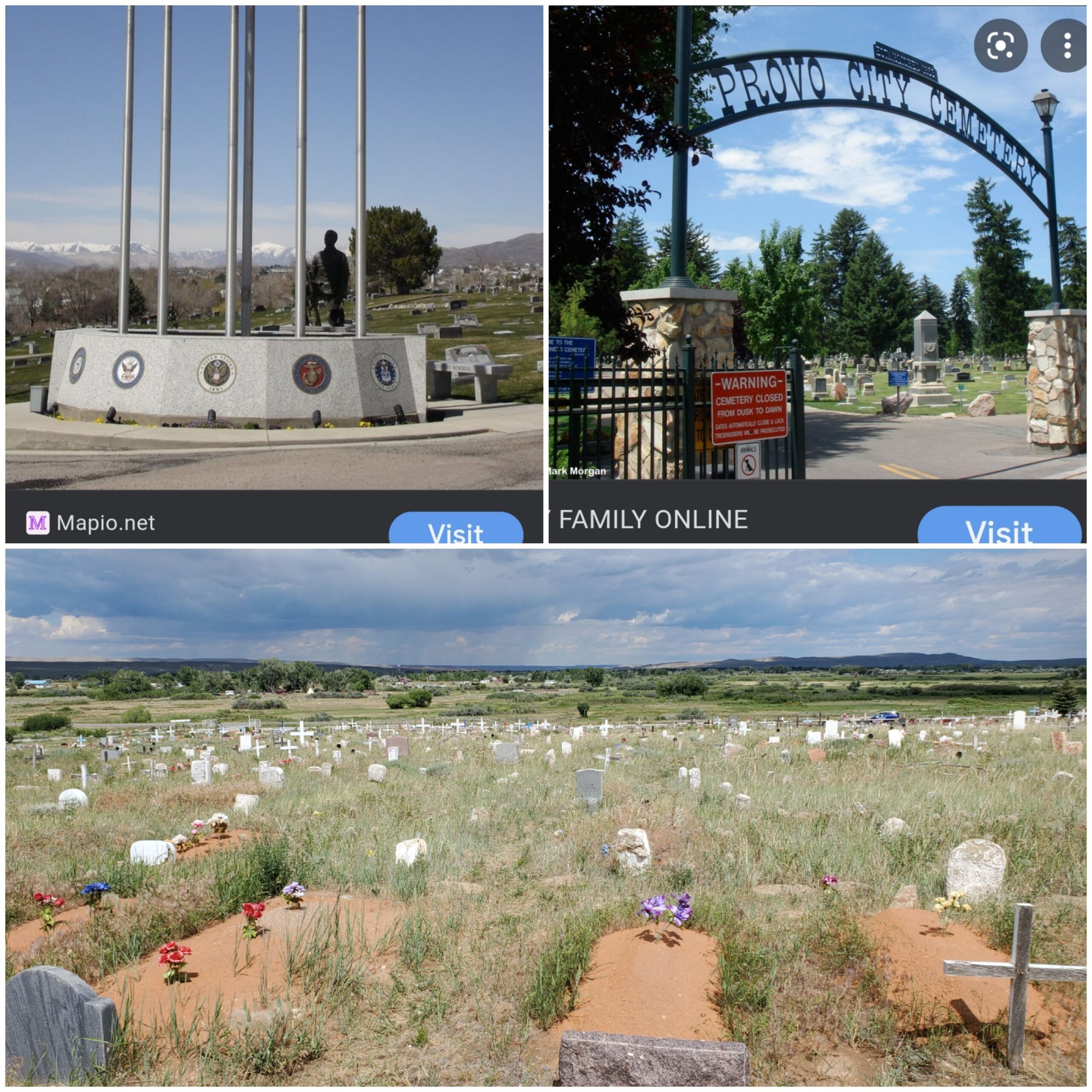 Over the past two days, my mother and I have visited three more cemeteries: Provo City (Provo, Utah), American Fork (American Fork, Utah), and Sacajawea (Fort Washakie, Wyoming--Located on the Wind River Reservation).
I wanted to visit each cemetery for a specific purpose; someone from my lists are buried in each one.
Provo City was first. This sleepy little cemetery is tucked away in the university town of Provo. When my mother and I visited, around five PM on a Saturday afternoon, only two other cars with other visitors were there with us. Provo is most well known today for being the home of Brigham Young University (BYU), and so of course the majority of folks who live, and have died, in the city are members of the Church of Jesus Christ of Latter Day Saints. Though not LDS (or more commonly known as Mormon) myself, my hometown is also largely populated by the LDS community and so their customs and iconography are familiar to me. My mother and I almost felt home when we saw the multitude of headstones engraved with an image of a temple; only in this case the majority of these grave markers showed the local LDS temple in Provo and not the one we are more familiar with--though there was one headstone in the Provo City Cemetery that showed the temple located in my hometown, so that was pretty cool.
With all that said, the person I most wanted to visit in Provo City Cemetery was Philo Farnsworth, the inventor of the all-electronic television and so much more. For a man who gave the world so much, his final resting place is fairly simple. Philo died in Salt Lake City, but is buried in Provo. The GPS coordinates listed on Find a Grave can be linked through Google Maps, and if you use that link you will get fairly close to his gravesite, but its not exact. In any case, my mother and I found Philo and his wife within a few minutes of arriving within the cemetery.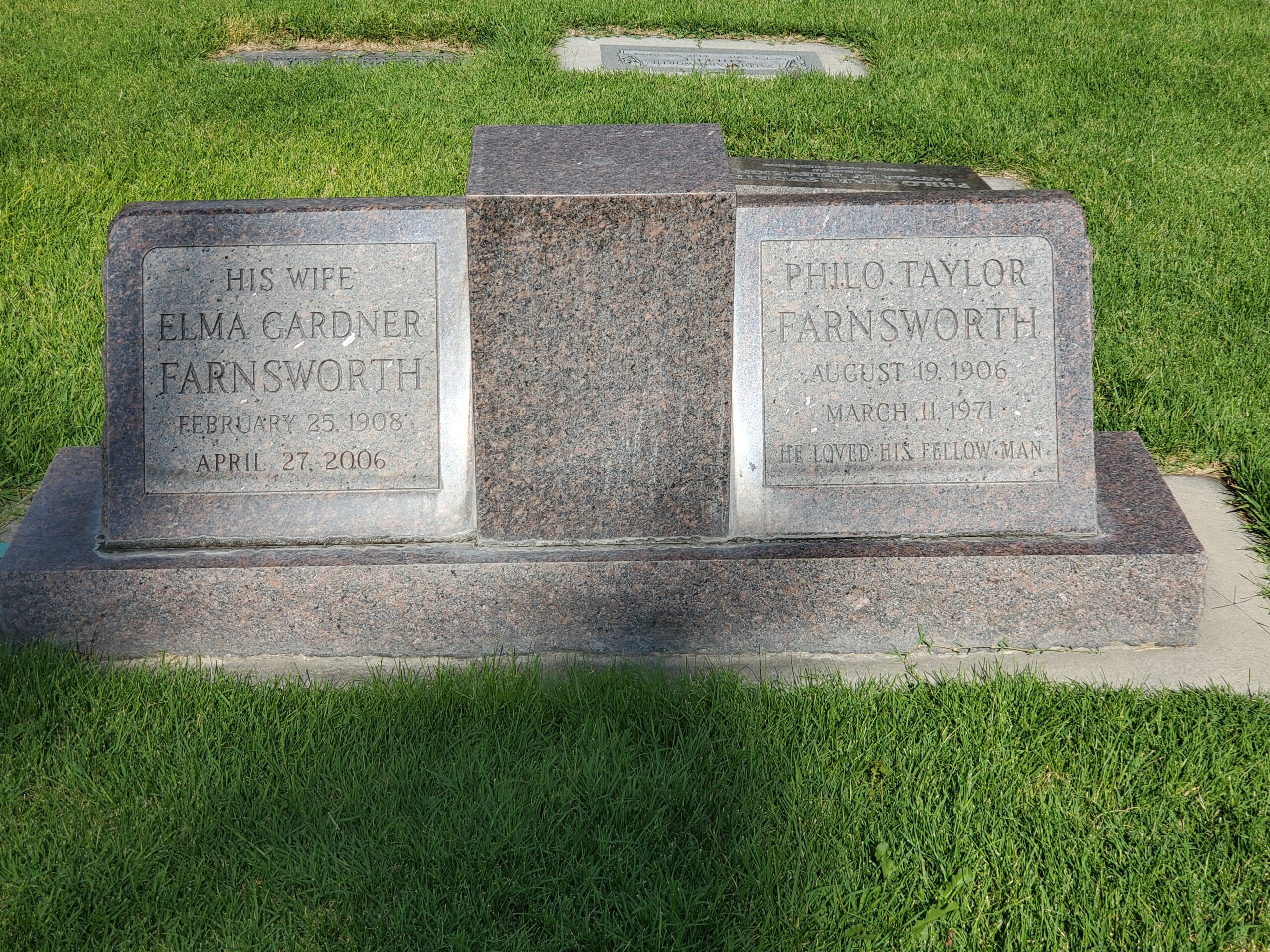 Provo City Cemetery is a good mix of different types of headstones and grave markers. Most traditional city cemeteries that are still allowing burials today have mostly flat along the ground or upright rectangular markers. Provo City does have a mix of these more traditional markers, but there was a variety of other sculptures and other works of art to designate a final resting spot within the cemetery as well. Here are a few of the more unique markers we spotted.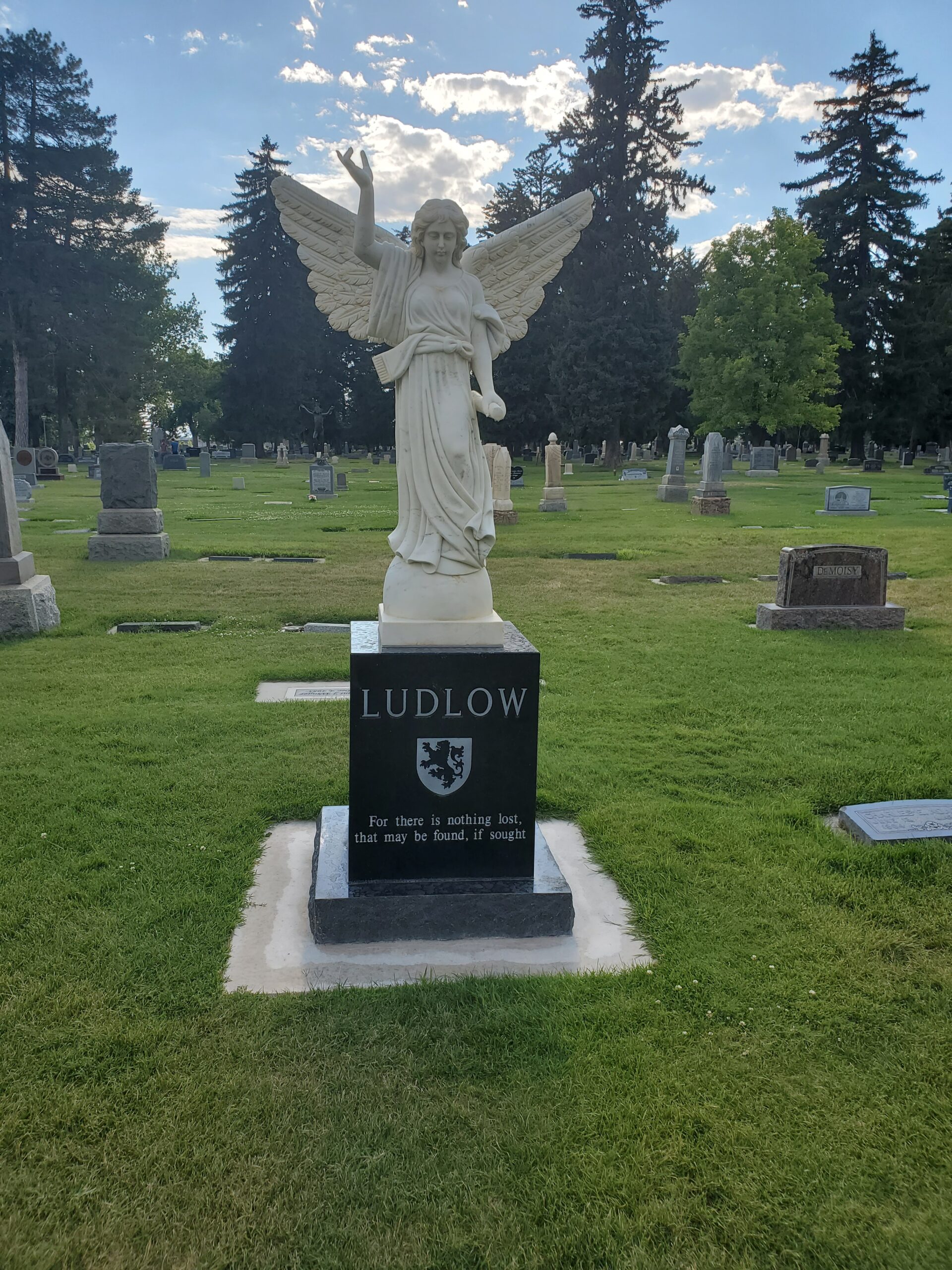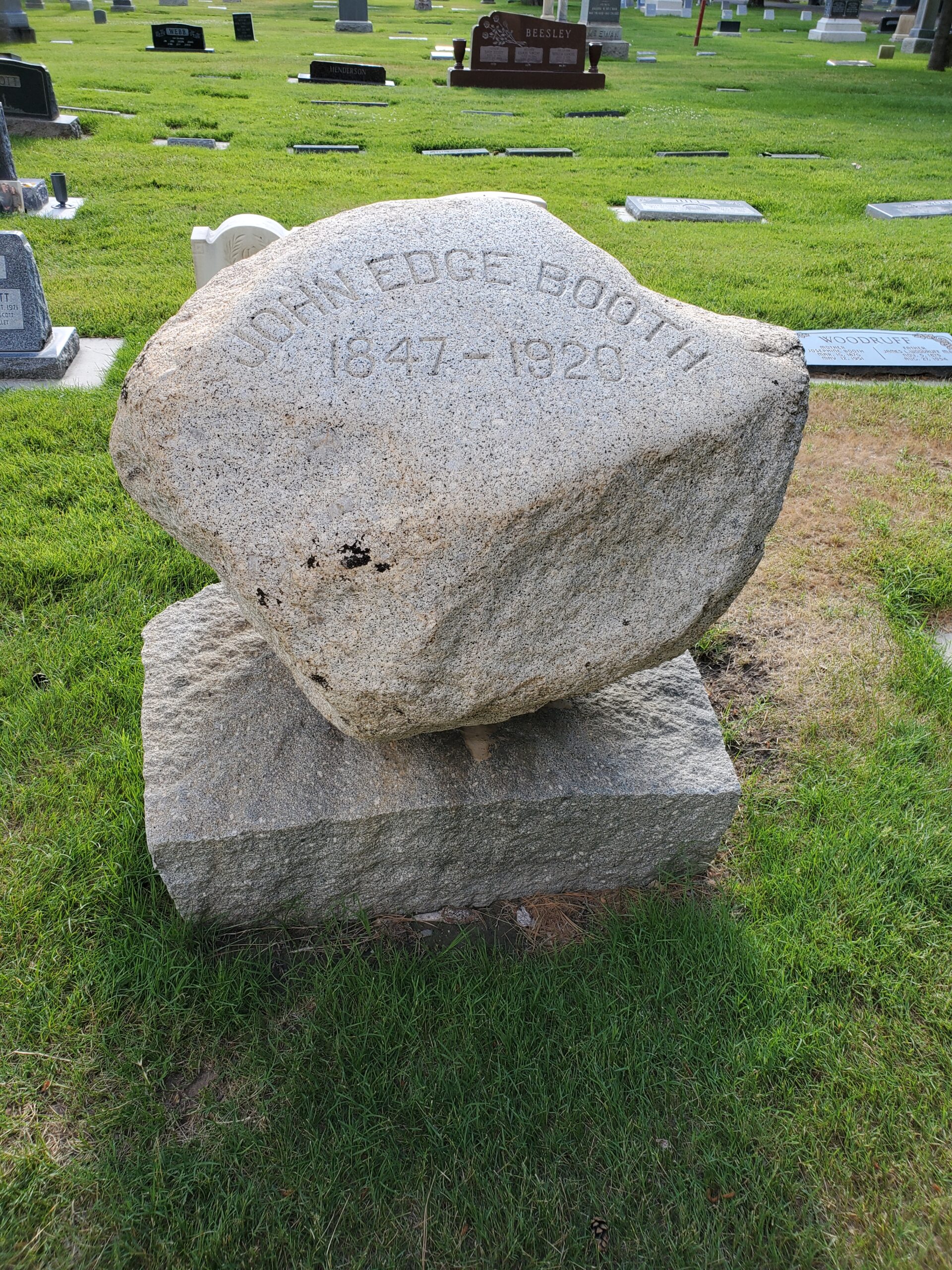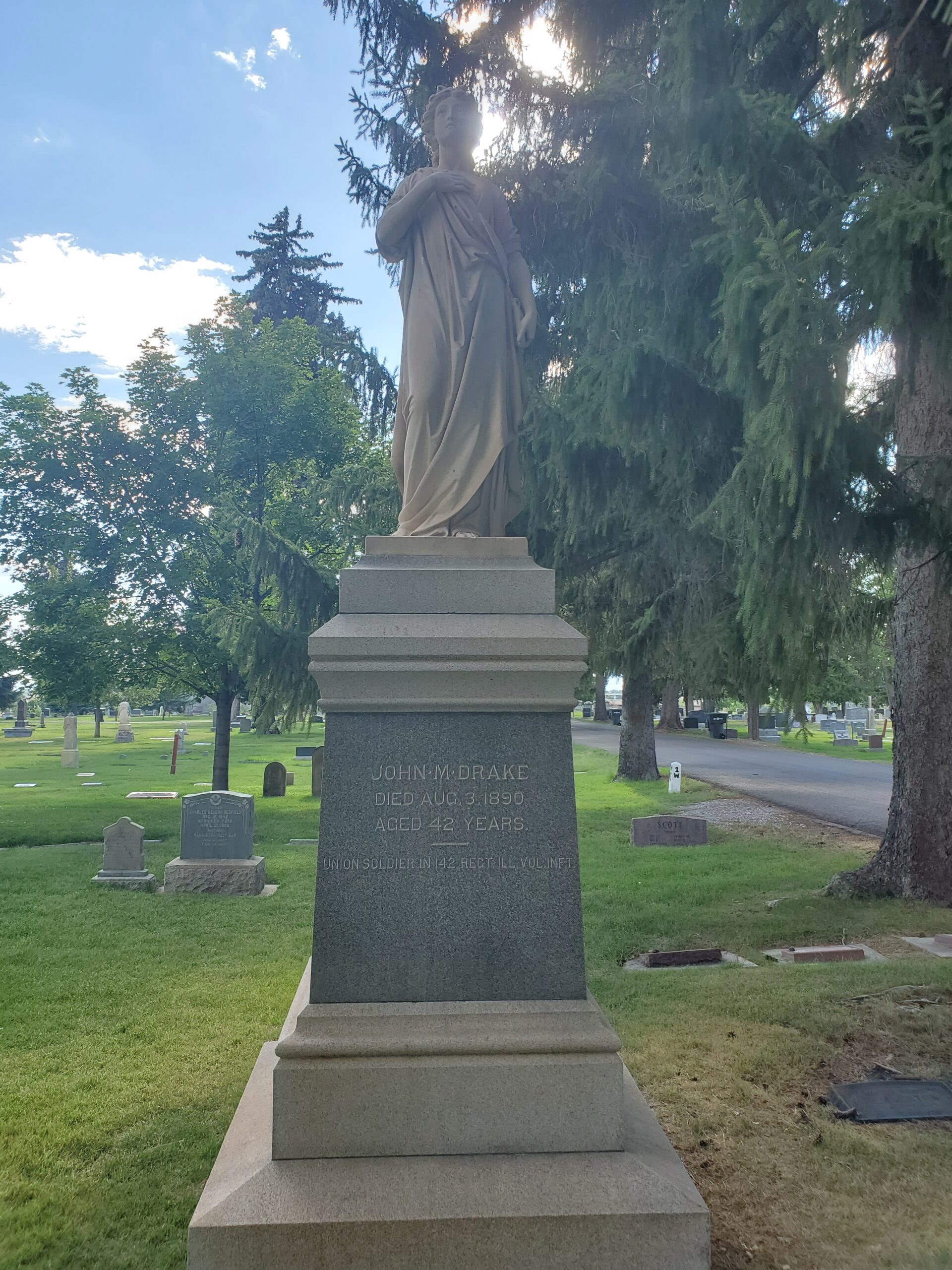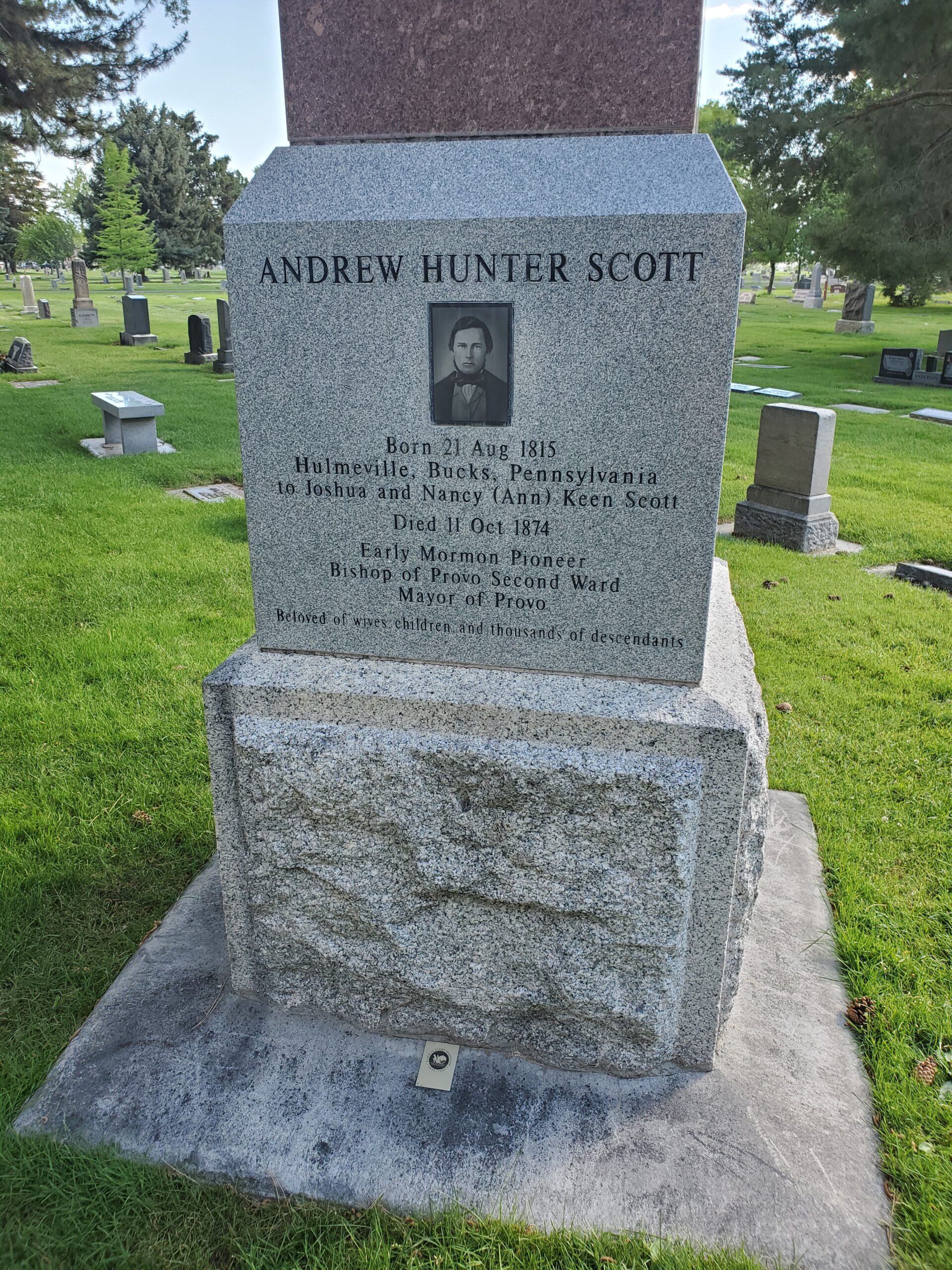 If you're passing through Provo during daylight hours, I highly recommend stopping by the cemetery for a quick walk around. The graves each tell a story and the artwork is unique, as you can see. Sadly, there are quite a few graves for children and young adults--many of whom are from recent years.
Twenty to thirty minutes down the road is the American Fork Cemetery, located in American Fork, Utah.
Like Provo City, American Fork is a unique blend of more traditional and very distinctive headstones. When my mother and I visited around nine AM on a Sunday (at the end of June), the weather was cool and windy but still perfect for wandering a cemetery. I didn't take as many photos here because a lot of the more unique graves are newer and I didn't feel comfortable photographing the graves of people whose family are still around to visit them--if that makes sense.
In any case, I wanted to visit American Fork for one reason: to visit the grave of Utah's first female Congresswoman, Reva Beck Bosone. Reva's grave is very easy to find. Go through the cemetery's main entrance and drive near the back. Halfway between the second to last and last drivable rows, park your car on the right hand side of the road. Several of Reva's relatives are all buried together, and a headstone that reads "Beck" is plainly visible from your car. Reva's headstone faces away from the road, low to the ground, but again is easy to find.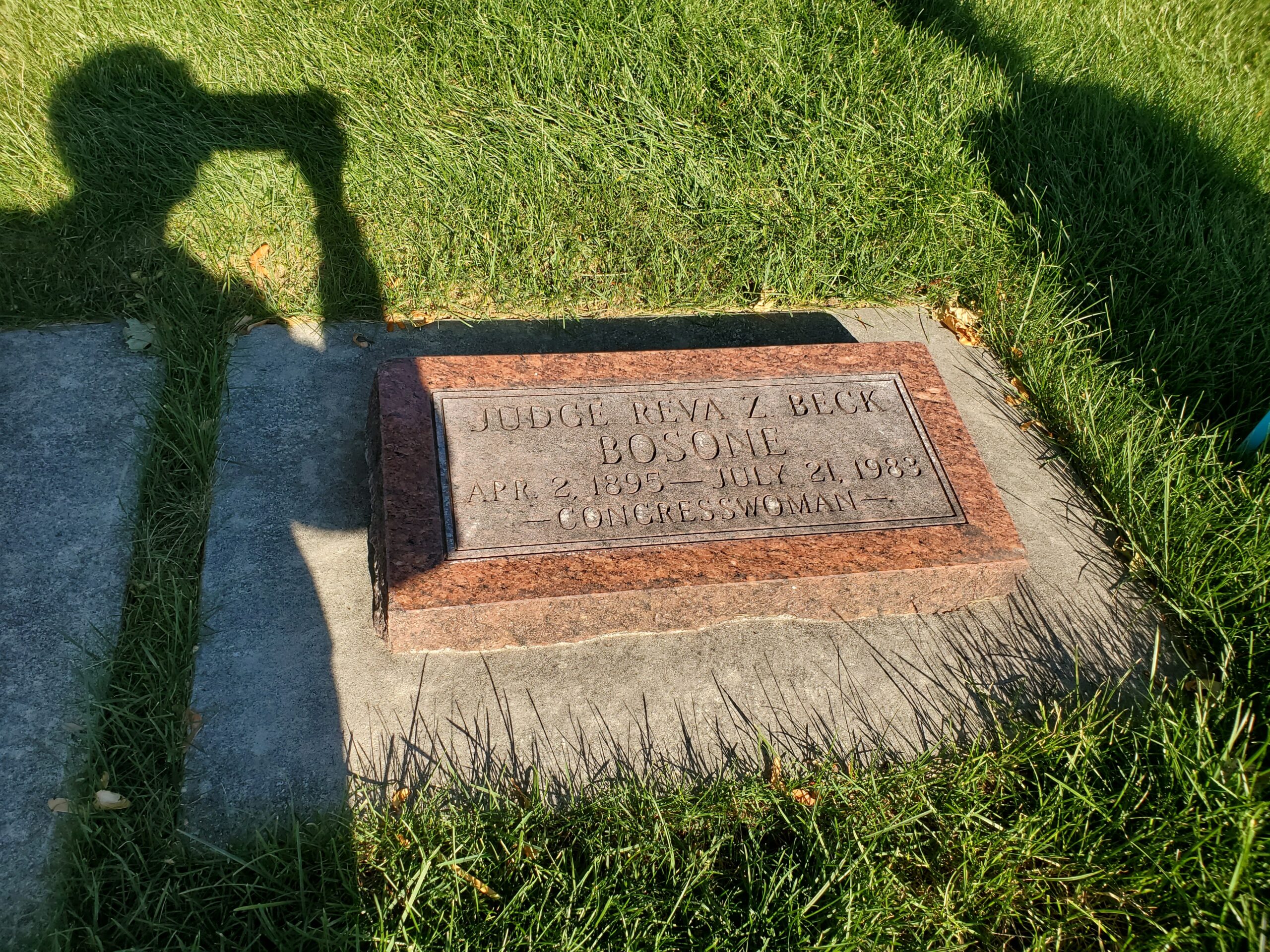 Here are the few other photos I snapped at American Fork.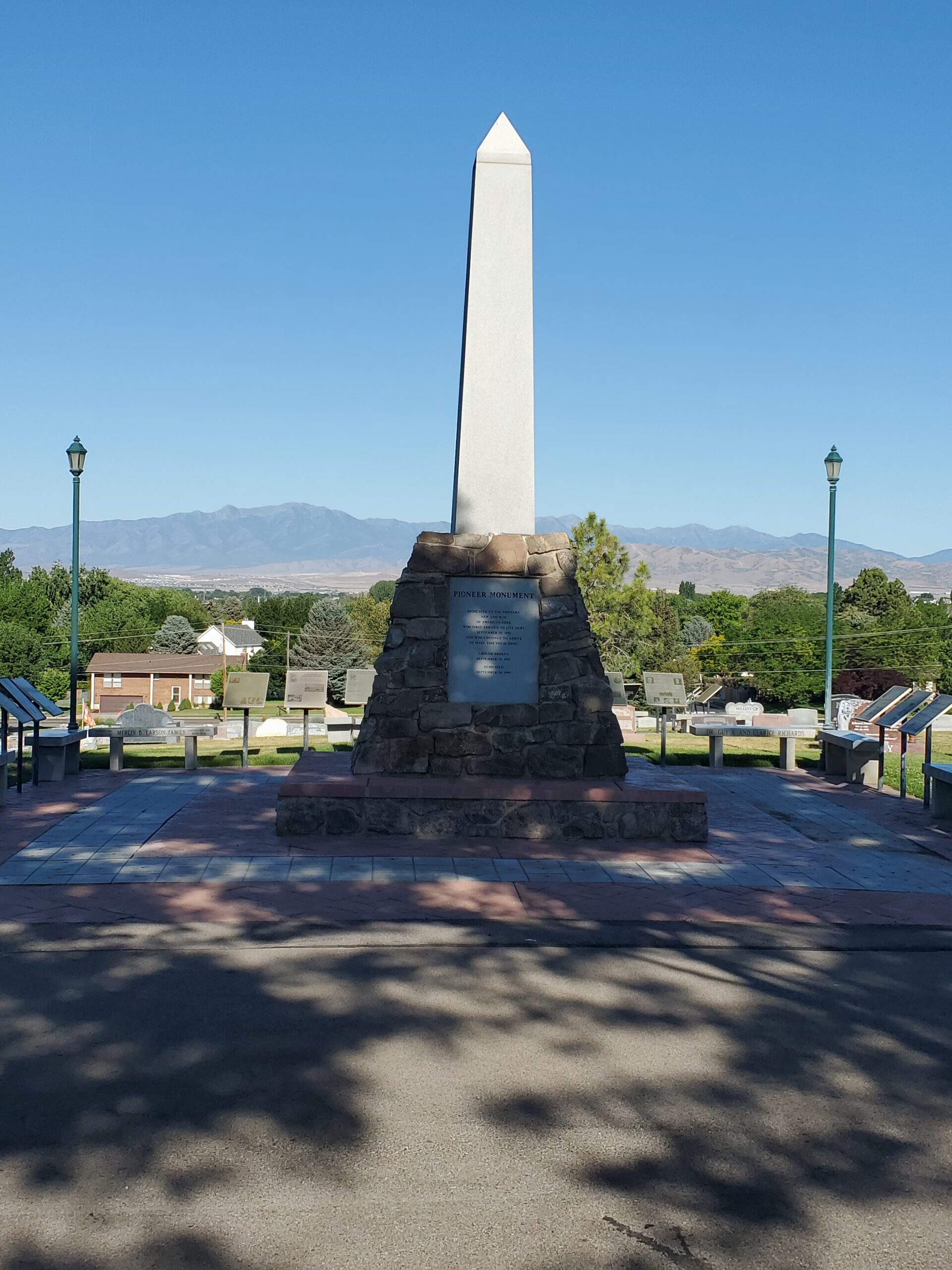 The cemetery hosts a large monument to the Pioneers of the area. Several of their stories are located on the standing plaques around the sides of the monument (shown here).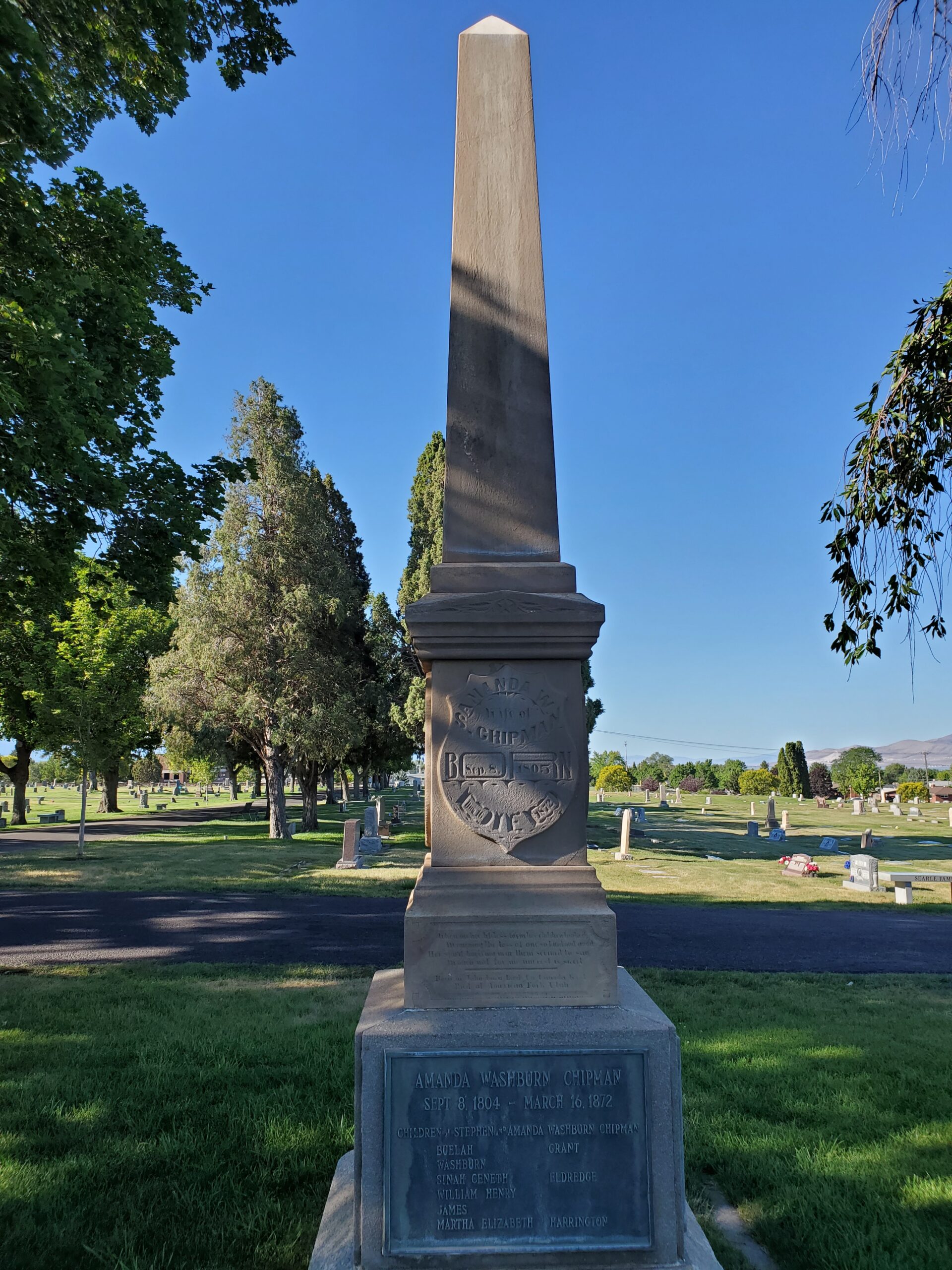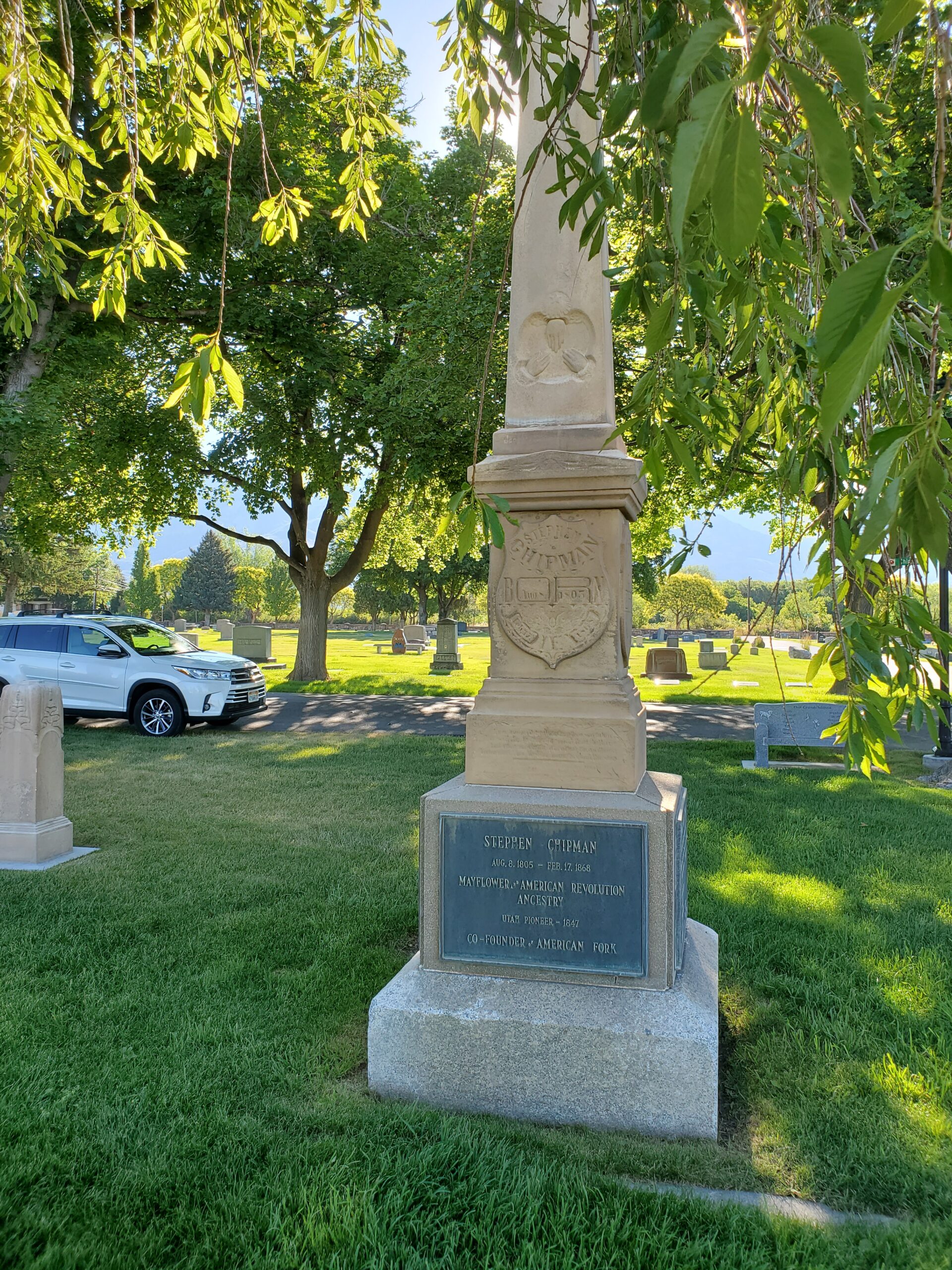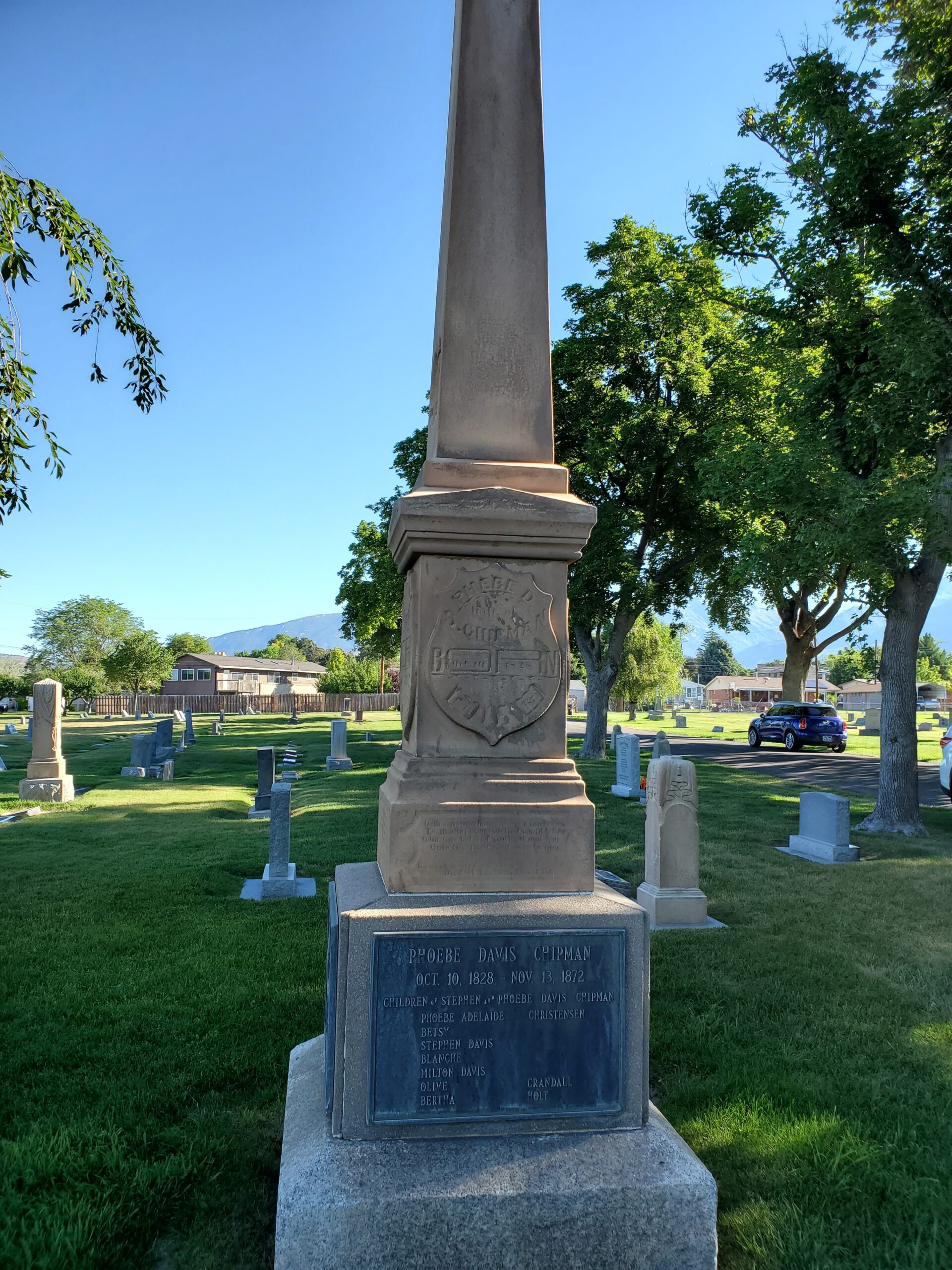 After leaving the American Fork Cemetery, my mother and I headed for Wyoming. Because we were visiting Utah on a Sunday, all of the museums and things we were planning on seeing in Ogden were closed. Well, hopefully we'll get a chance to visit again in the future.
In any case, a few hours into Wyoming we found the Sacajawea Cemetery in Fort Washakie, Wyoming. This cemetery is a still active graveyard on the Wind River Reservation, meaning those buried in the cemetery are tribal members. Because of that fact, as well as the fact that, once again, a majority of the graves are actually new and still visited often, I didn't take many photos of those graves. Instead, I trained my camera instead on the reason the majority of people visit the cemetery in the first place--the grave of famed Shoshone guide Sacagawea.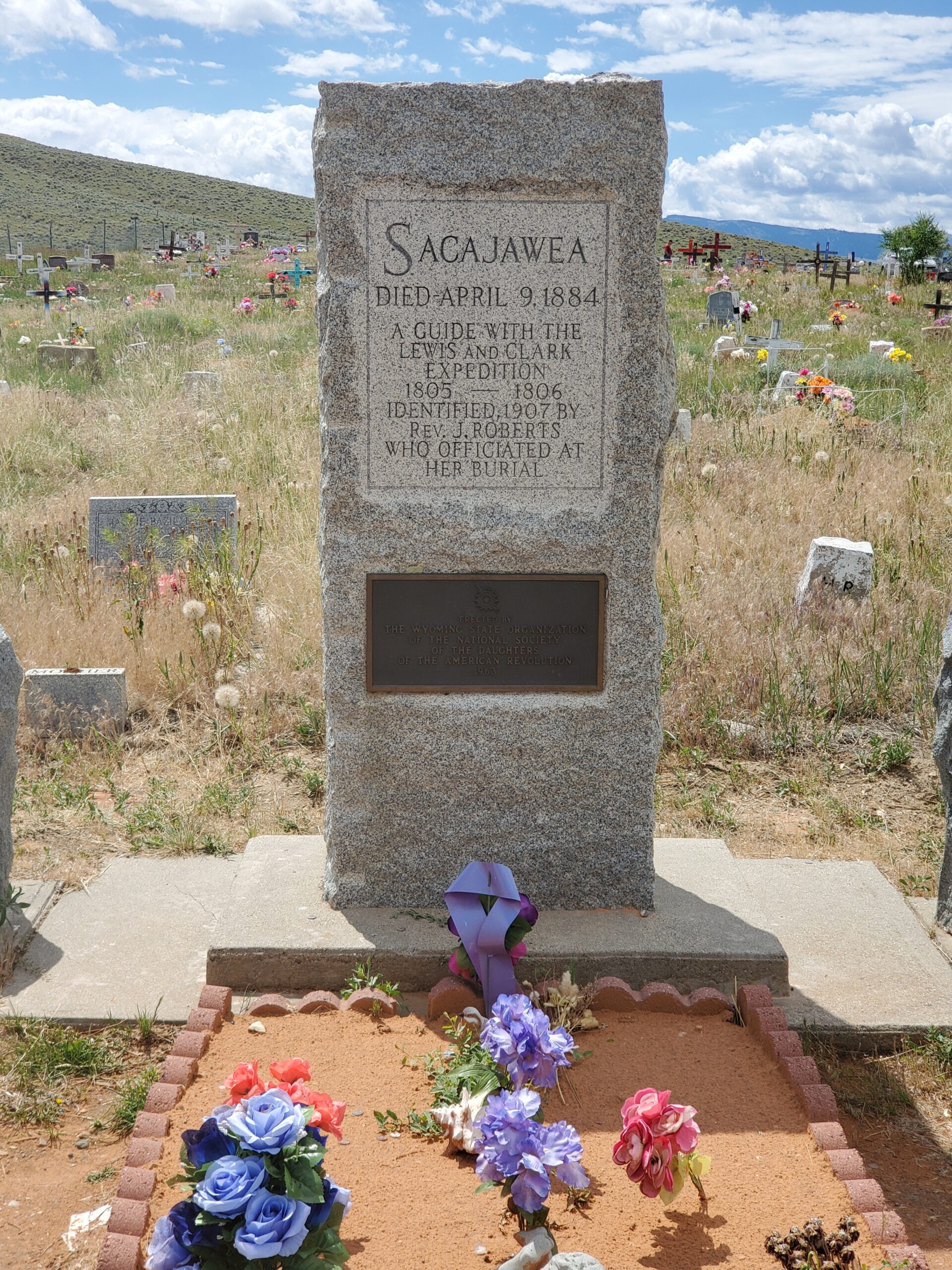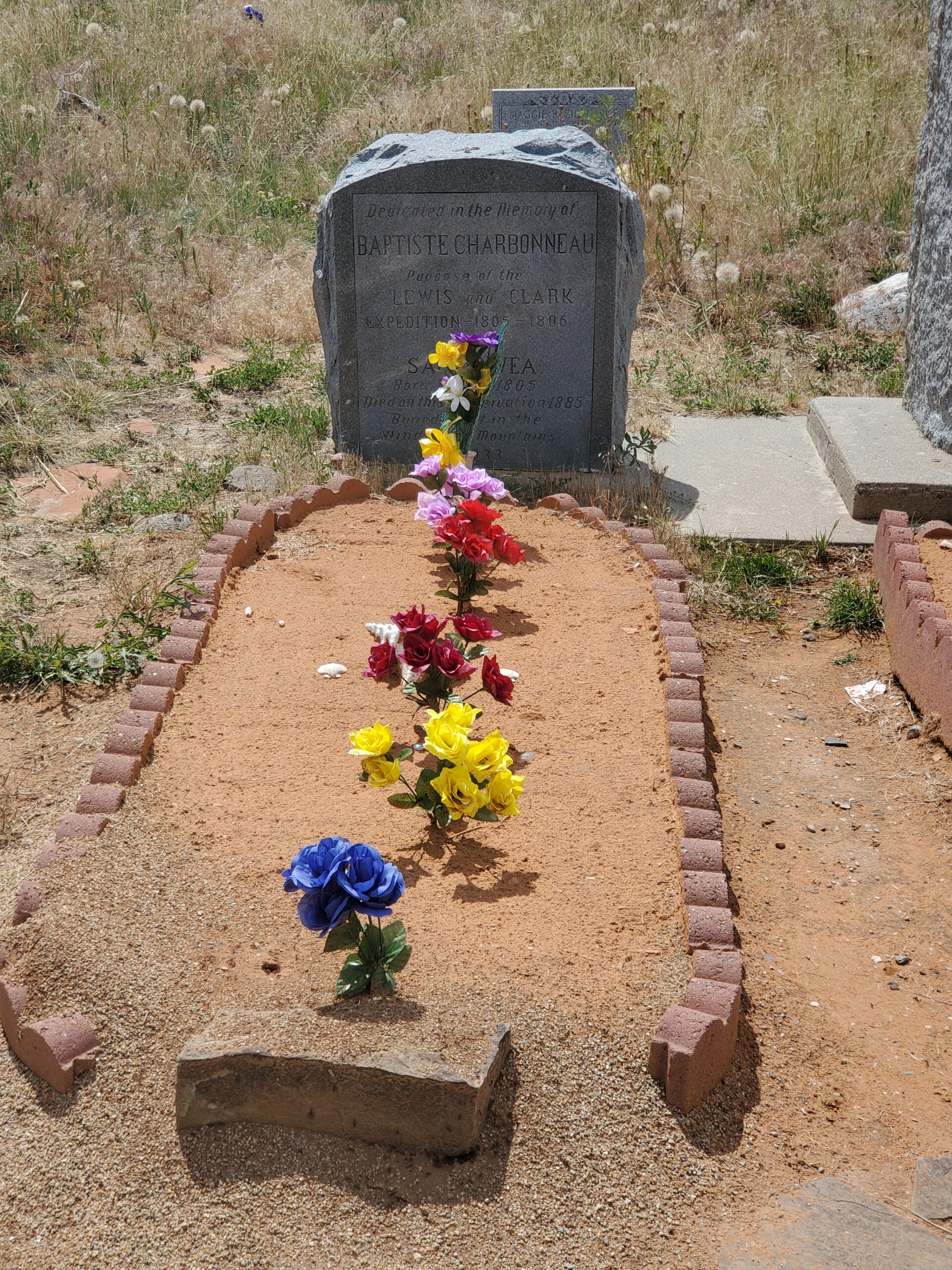 Now, in case you happen to be well versed in your history of Sacagawea, you may be vaguely remembering hearing at some point that the famed guide has two graves. If you remember hearing that, then you would be correct. The site my mother and I visited, in Wyoming, is the site Sacagawea's people claim is her burial site. According to their version of her story, Sacagawea left her French fur-trapping husband, moved away, married a Comanche man, and eventually made her way back to her people and her adopted son Bazil, before dying around the age of 100 in 1884. The woman who claimed to be Sacagawea is who is buried in this grave. But was she really?
The other version of the story is the one I, and most historians, believe today. According to the second story, Sacagawea died in 1812 soon after giving birth to her daughter Lizette. If this story is the correct one, than the second burial site for Sacagawea is located somewhere near where she died at Fort Mandan in South Dakota.
It makes sense that people would prefer the first story to be the accurate one; that the grave my mother and I saw today is where America's most famous Indigenous woman is buried after living a long and happy life. And who knows, maybe it really is the place where Sacagawea was laid to rest. To learn more, I have linked two articles from different sources at the bottom of this blog post.
As for the rest of the cemetery itself; its located on a hillside on an unmarked road, but once again Google Maps will take you straight to the graveyard. When my mother and I were there, about five or six other carloads of people were visiting as well, all of whom were clearly tourists.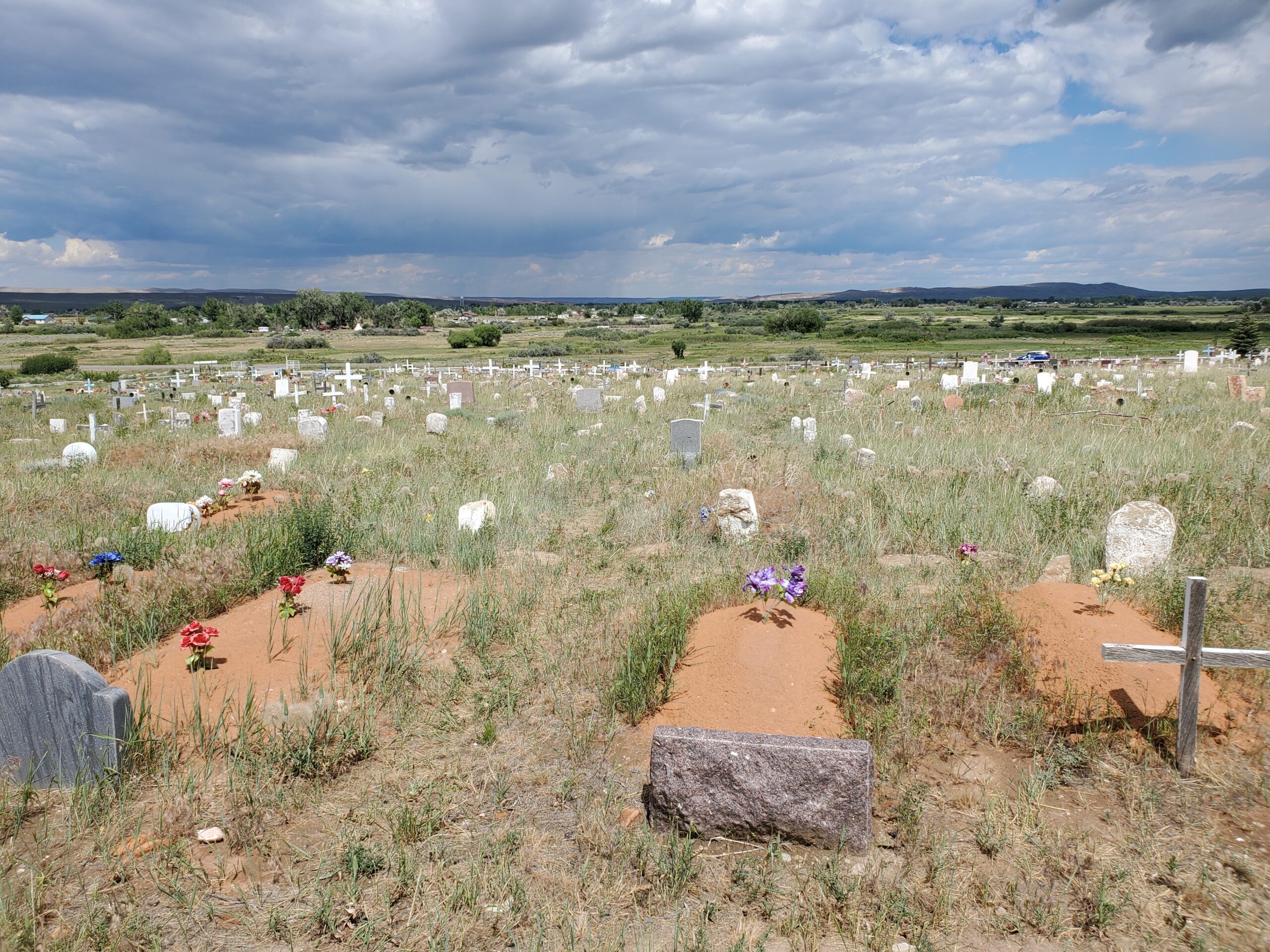 Also on the property is an old church building that has been moved from its original site, as well as informational placards for more information.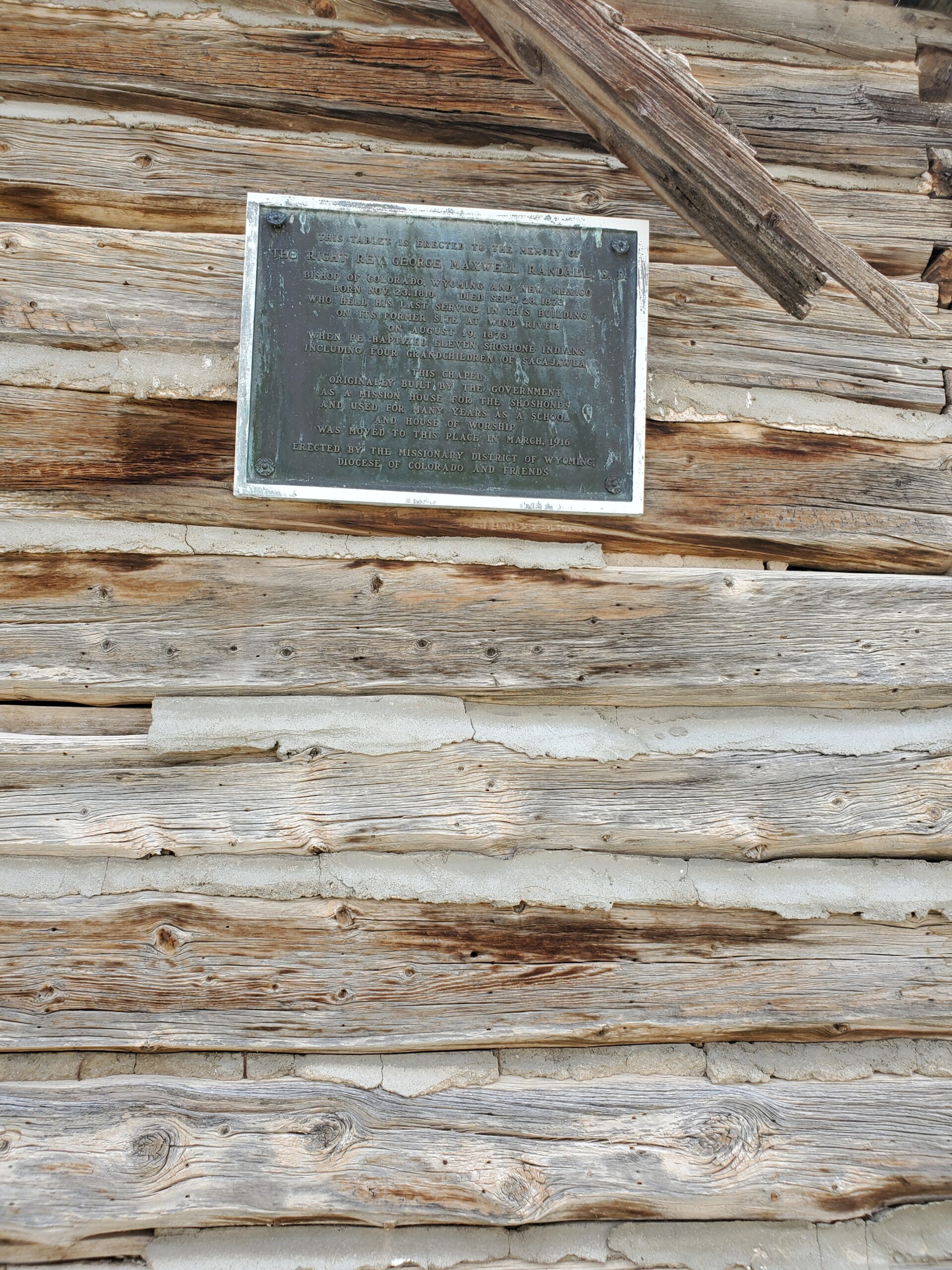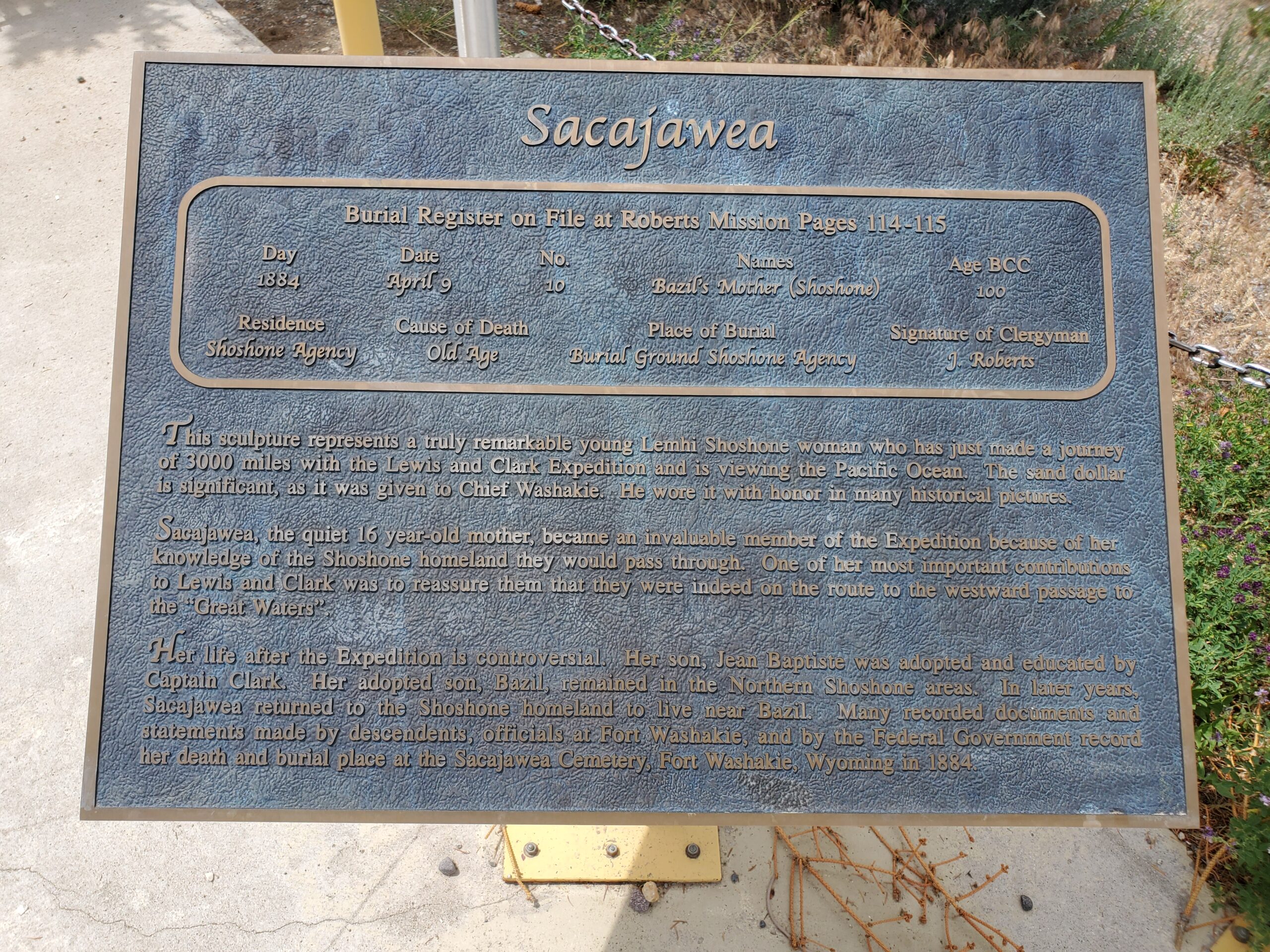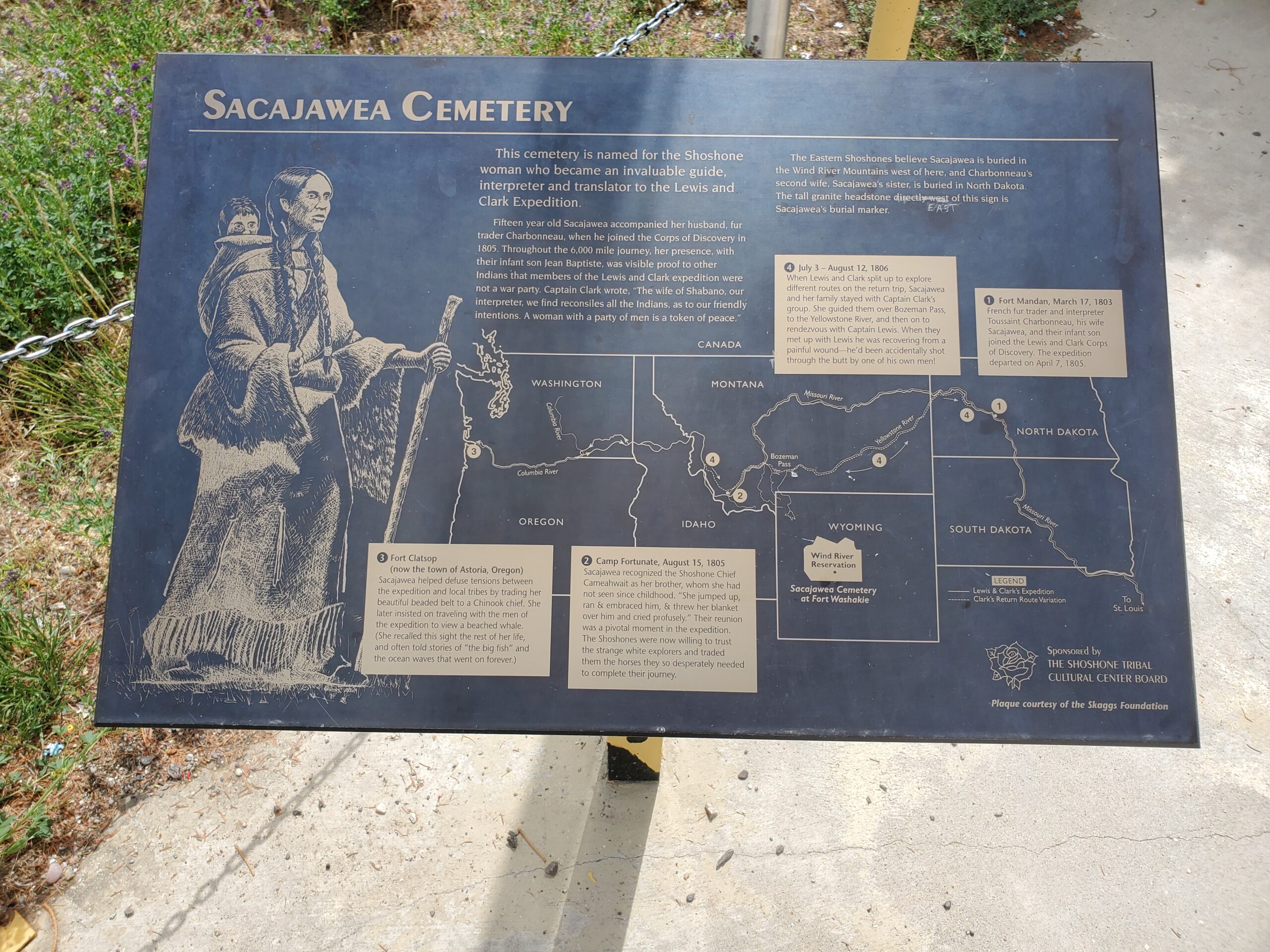 The only other marker I took a photo of is this memorial stone to two pioneers who were killed during a raid on their homestead.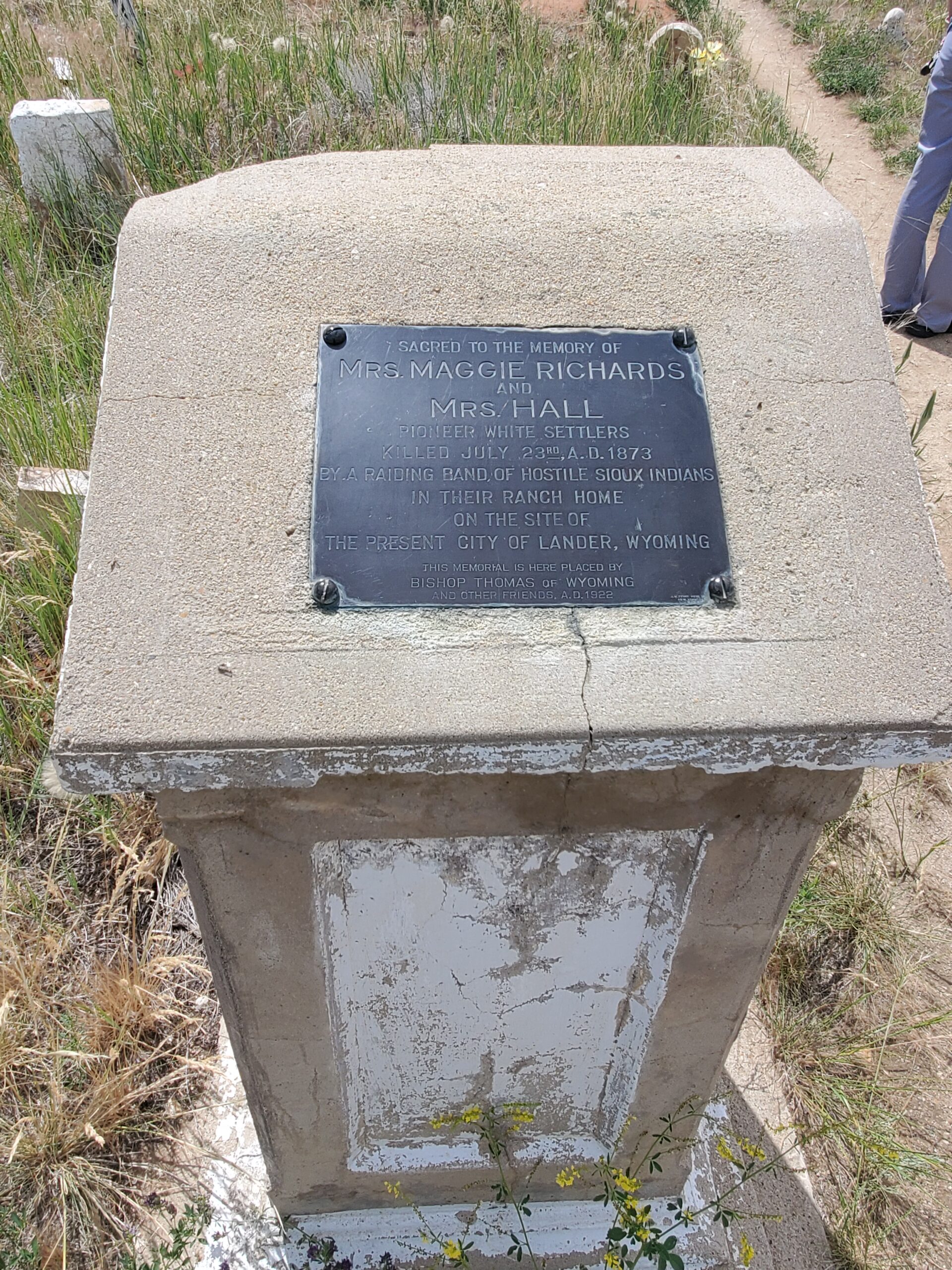 The Sacajawea Cemetery is a few miles off of the main freeways, but is still an important place to visit for anyone interested in Native American or Western history of the United States. Please remember that this burial ground is still in use by the tribe today and that appropriate precautions should be taken. Be respectful and kind, and behave as you would hope others would behave near the graves of your own family members. This goes for Grand Canyon Pioneer, Provo City, and American Fork cemeteries as well. Even graveyards that are no longer actively burying folks should be regarded with respect and kindness befitting the dead.
That's all for this post folks. Thanks for taking the time to read! Hopefully we'll be stopping by some other cemeteries in Colorado and New Mexico on this trip so look out for those posts in the future as well.
Further Reading:
https://news.prairiepublic.org/post/sitting-bull-sacagawea-graves
https://www.yellowstonepark.com/things-to-do/attractions/sacajawea-secret-gravesite/
Tags:
American Fork Cemetery
,
cemetery
,
Jean Baptiste Charbonneau
,
Philo Farnsworth
,
pioneer
,
Provo City Cemetery
,
Reva Beck Bosone
,
Sacagawea
,
sacajawea cemetery
,
Utah history
,
wind river indian reservation
,
wyoming
,
wyoming history