30 December, 2020
0 Comments
---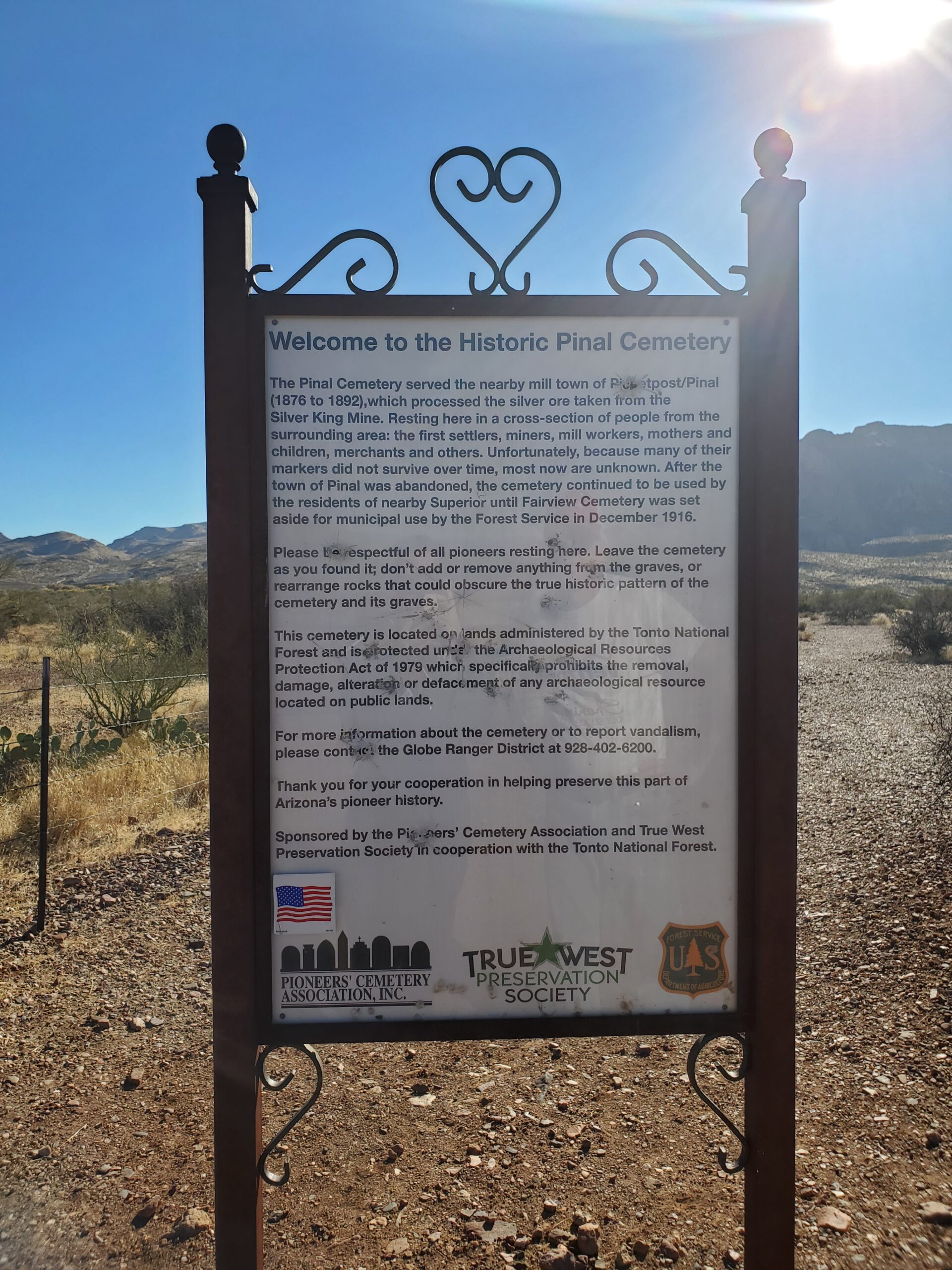 Over the Christmas 2020 weekend, I hit the road once again, this time with my mom, dad, and brother with me.
Okay, to be fair, my dad drove while he and my brother took my mom and I out to the Historic Pinal Cemetery. This graveyard is located about forty miles from our house, just outside Superior, Arizona, and is definitely not as easy to find as our last stop at Adamsville/Butte View outside Florence. To get to Historic Pinal, you need a vehicle equipped to drive off road and some good old fashioned sense of direction. Google Maps gets you kind of close, but you need to know what you're looking for in order to actually find the spot.
My dad and brother last visited the cemetery around fifteen to seventeen years ago by their best estimation, but typical of my dad, he was able to find the cemetery after a quick five minute walk from where we parked.
I took a quick reference photo for all of you, in case you need some help finding the place. For one thing, the entire cemetery is surrounded by a wire fence, and there is the one big metal sign at one end (see the top photo of me standing beside it). However, if you approach the cemetery from the opposite side, like my family did, you might not see the sign. Therefore, this image will probably be helpful. To find the cemetery, you first need to locate this: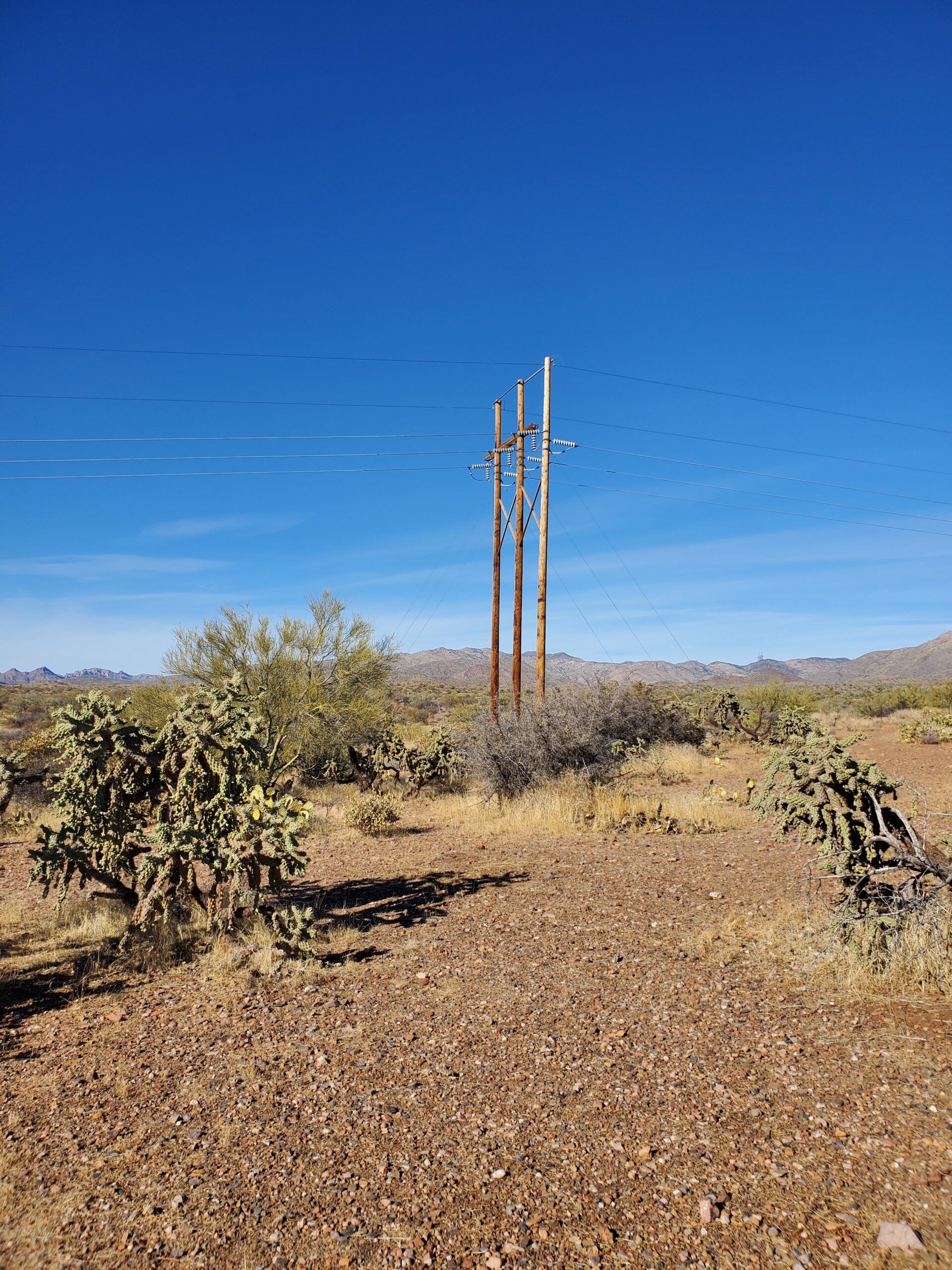 If you see this power line juncture, you know you're close. You're literally within sight of the cemetery, by the way.
Once inside the actual graveyard, you'll quickly notice there are very few actual graves that are identifiable today. Most of the graves are only marked with a circle of stones, some of which are marked with white paint. The majority of those buried in the cemetery are women and children, and no one has been buried in the graveyard since 1916, when another cemetery opened in the actual city limits of Superior.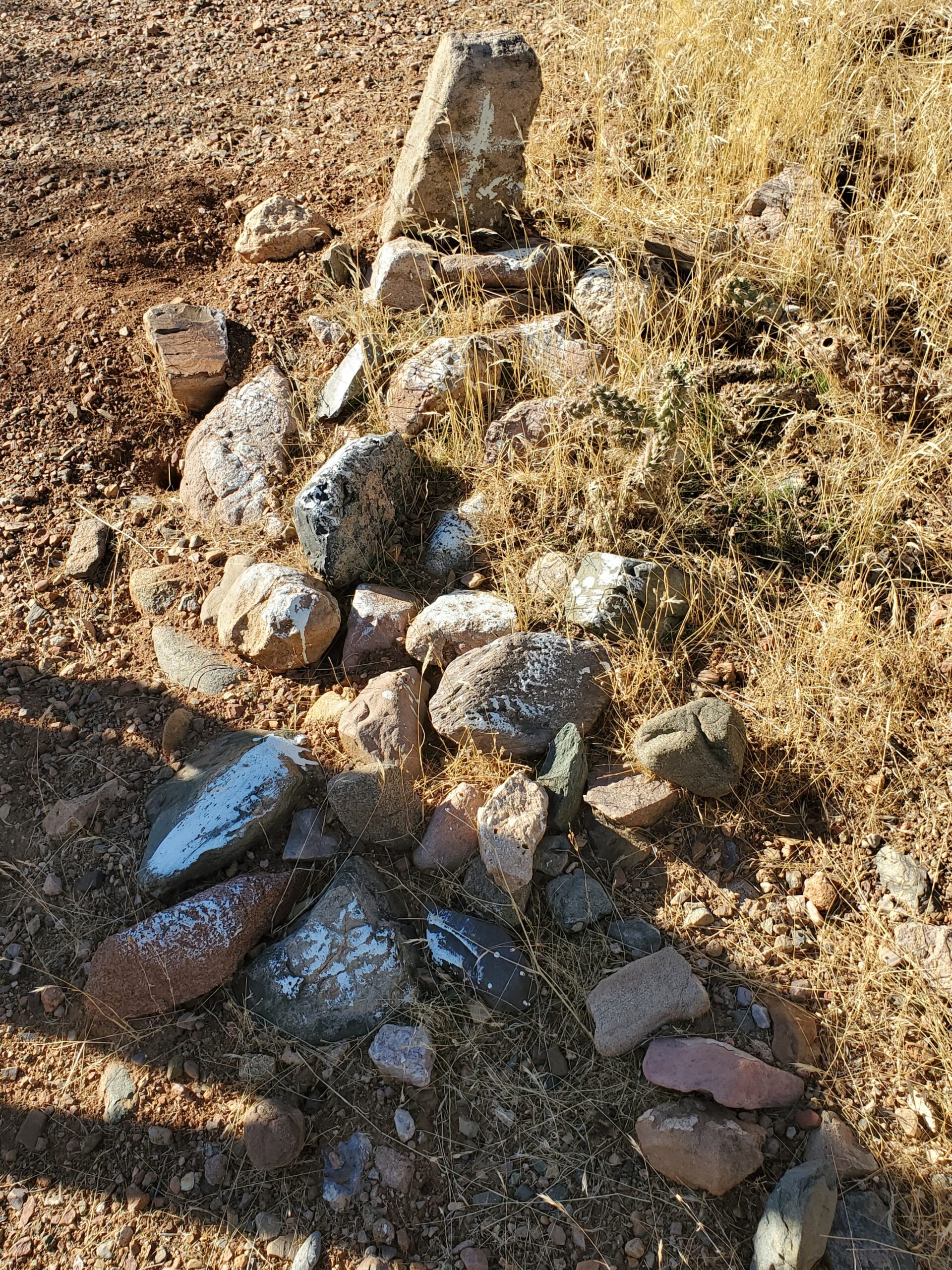 The following photos are all from within Historic Pinal. These are the graves I spotted that are better marked. Unfortunately this cemetery is less cared for than those outside Florence, but I am glad the limits are at least fenced off now.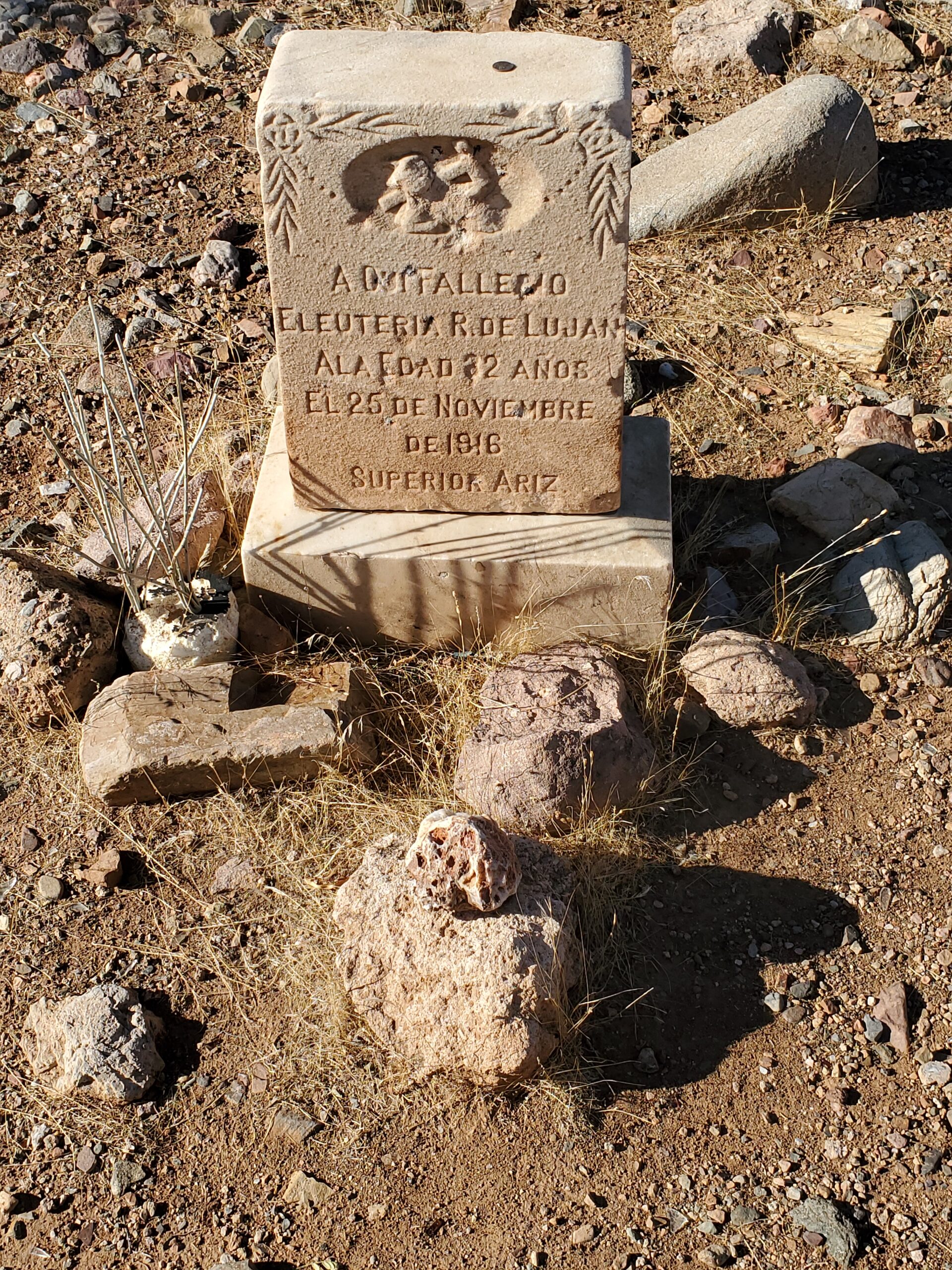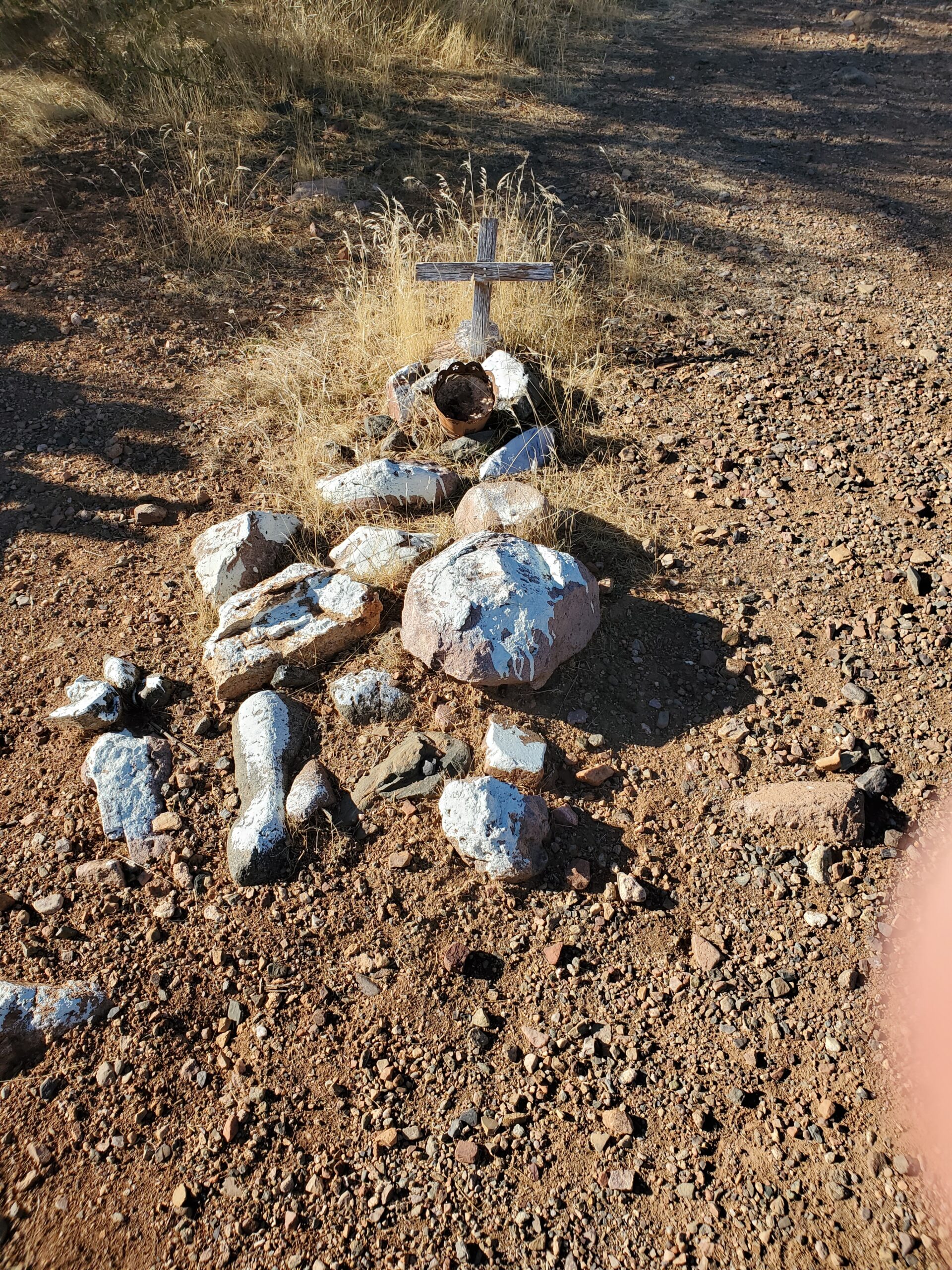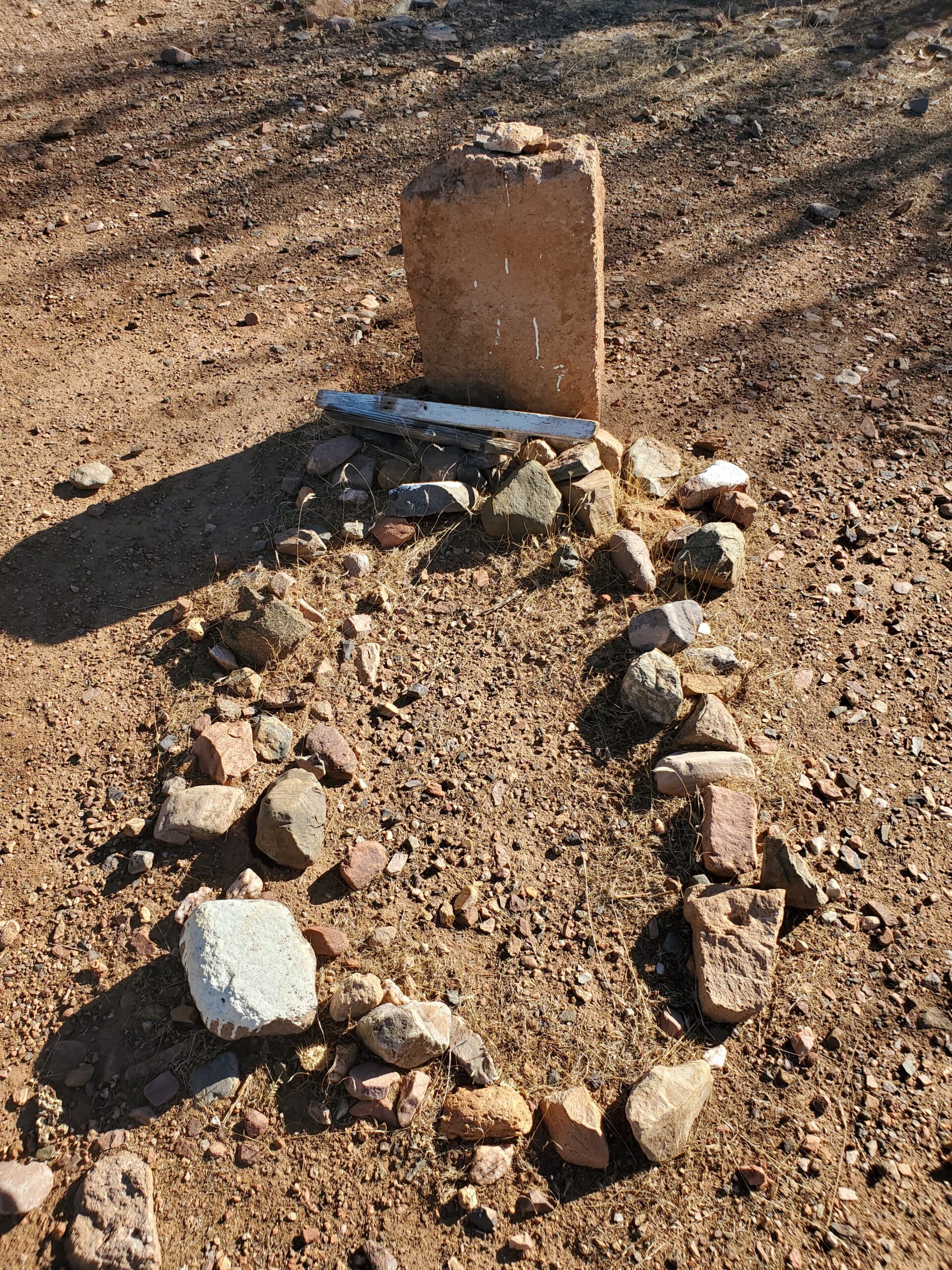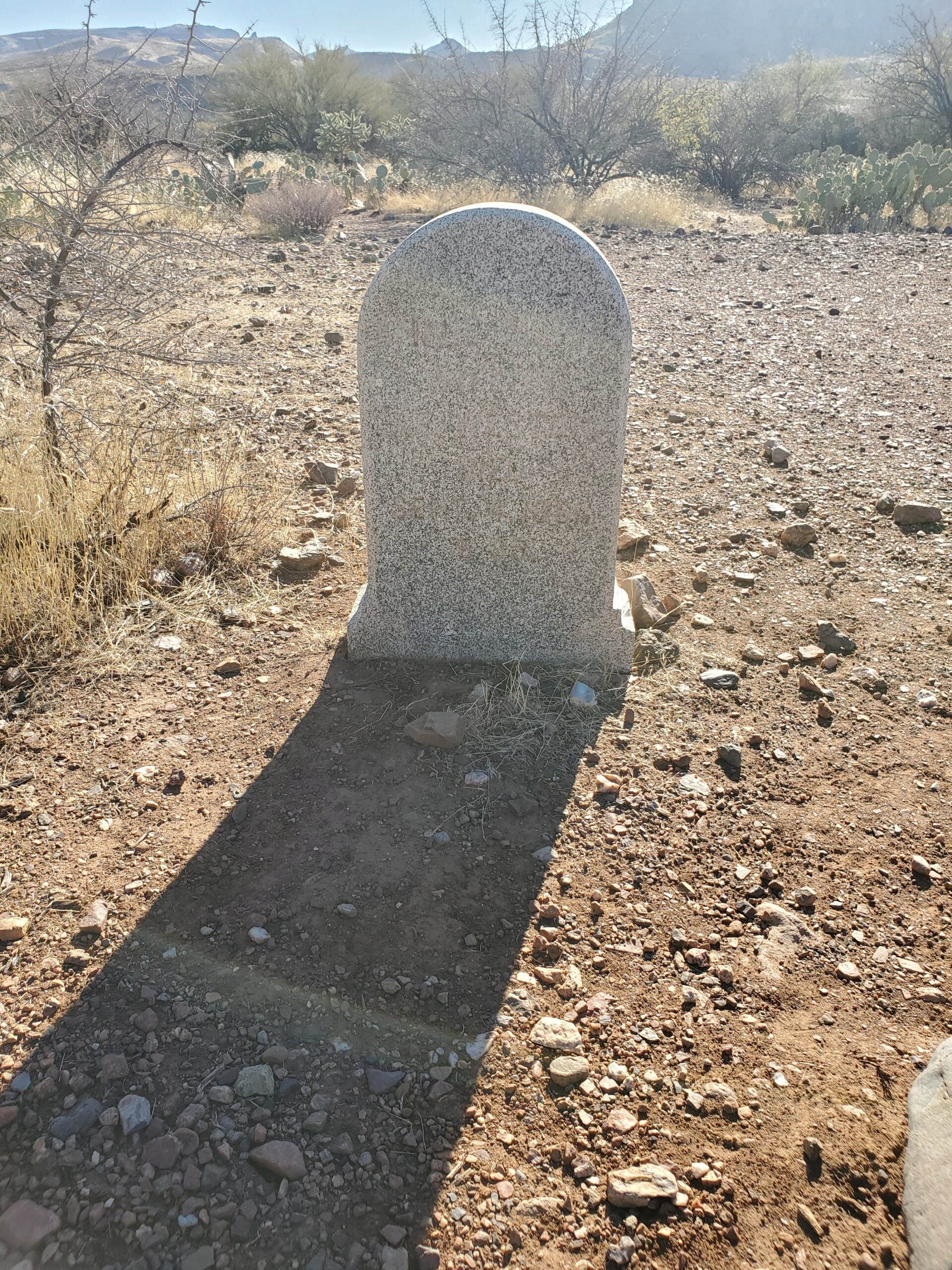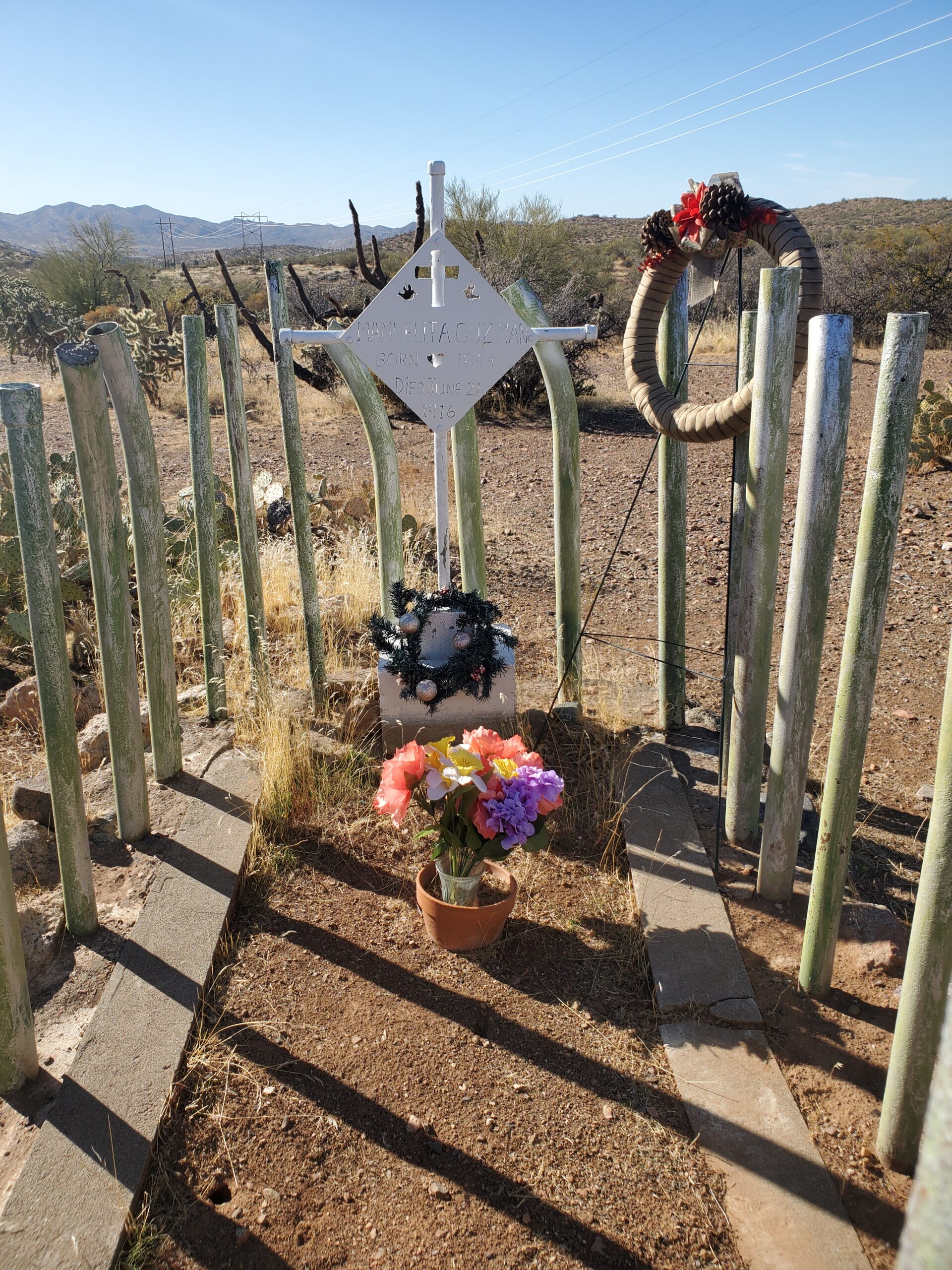 Despite signage requesting no new additions or flowers being added to the cemetery, it is clear someone ignored that request with this marker.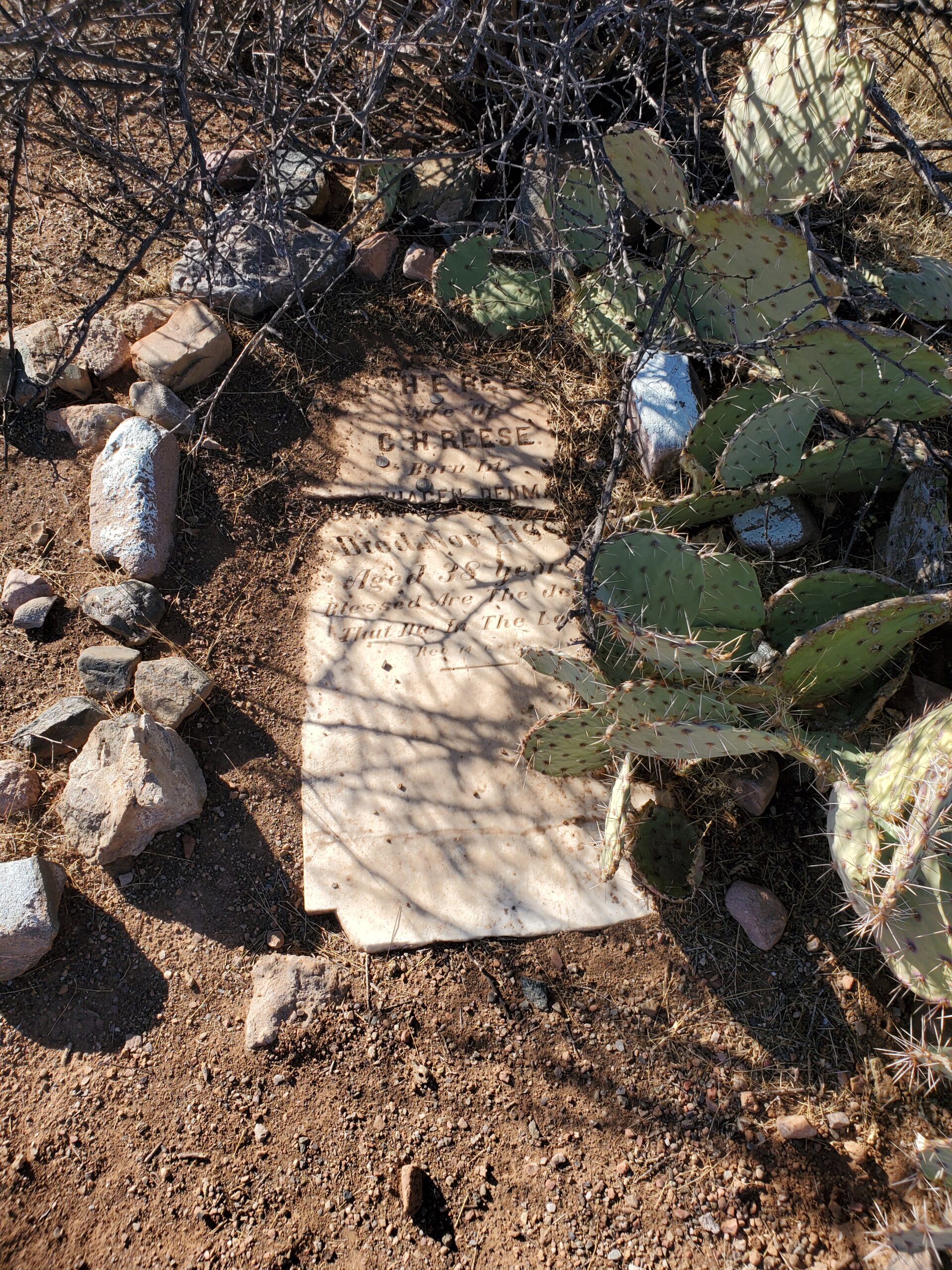 The vast majority of visitors to Historic Pinal are there for one reason: to see the grave of Mattie Blaylock, who was the girlfriend of famed gunslinger Wyatt Earp. Unfortunately, though Mattie is buried somewhere within the confines of Historic Pinal, her actual gravesite has been lost.
Today, a memorial cenotaph has been placed at the entrance to Historic Pinal, pictured below in a photograph I took while visiting.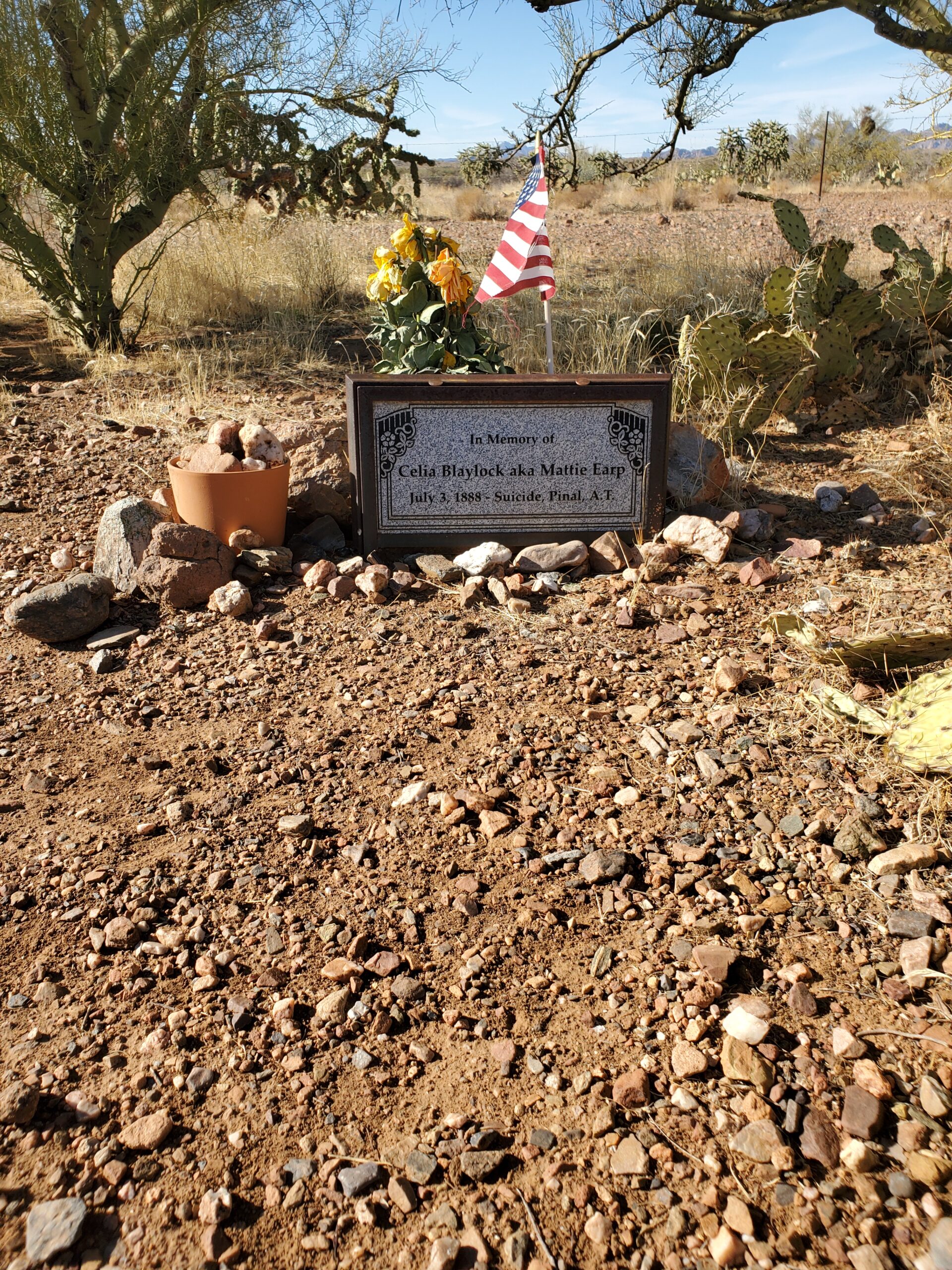 Unfortunately that's about all there is to see at Historic Pinal. Maybe someday Mattie Blaylock's actual gravesite will be rediscovered. Maybe someday the little cemetery hidden behind the abandoned railroad tracks will be kept up better once again. For now though, this little graveyard really does belong under the banner of "Abandoned Cemetery of the Old West."
Hopefully soon we'll be able to take another trip to visit another burial ground. None of the others on our list are as close as Historic Pinal, Butte View, or Adamsville are to where we live, so we'll have to wait and see. For now though, I hope you enjoyed reading and virtually visiting this historic graveyard.