---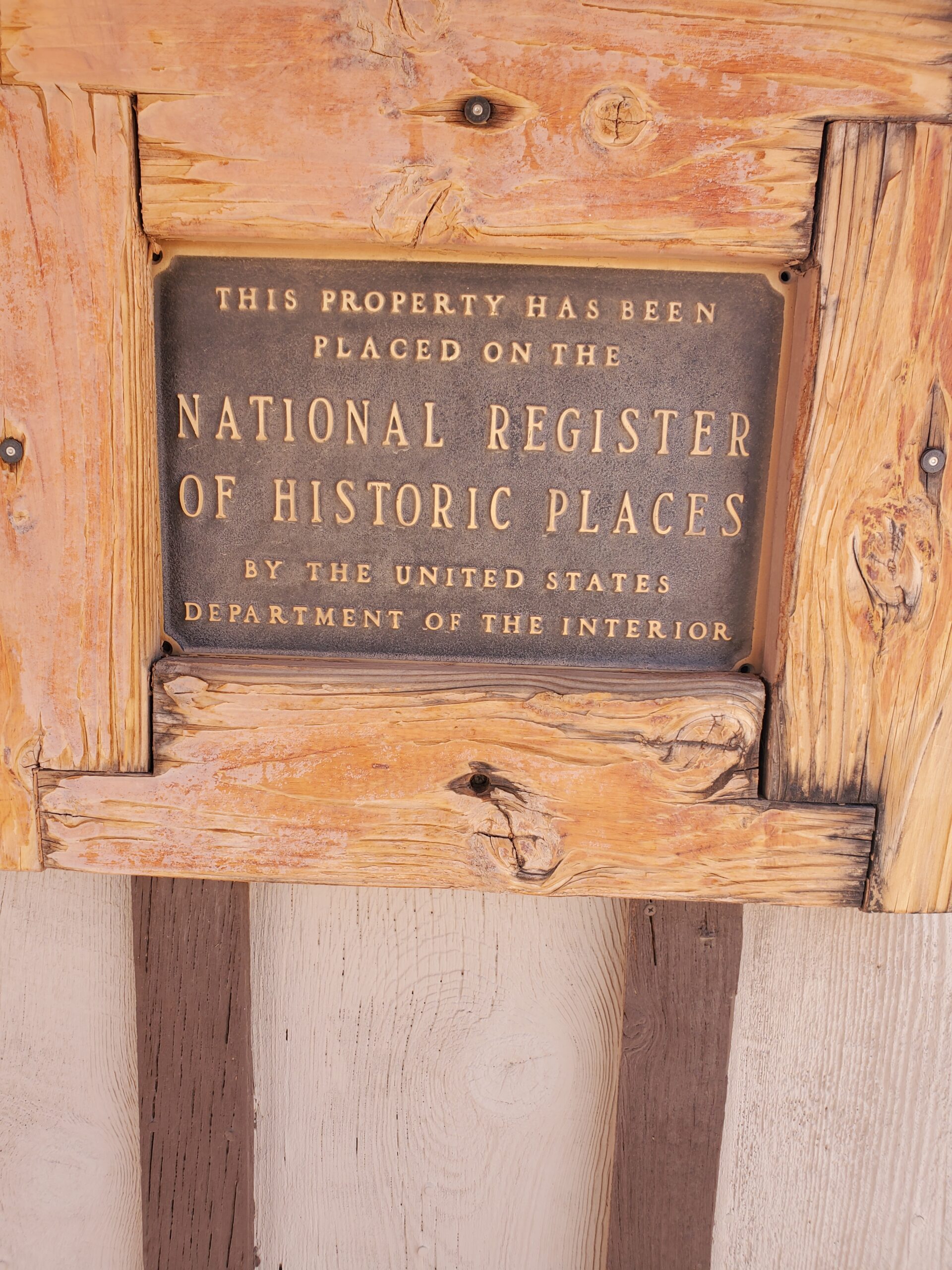 Ah Boothill, the most famous of Arizona's "Wild West Cemeteries."
Boothill claims that title for various reasons, including its proximity to Tombstone, arguably Arizona's most famous "Wild West Town", as well as the fact that many well known individuals are buried within the confines of Boothill Graveyard itself.
My family (and by family this time I mean myself, my mom, my brother, and my mom's boyfriend) visited Boothill Memorial Day weekend in 2021. Boothill is definitely a tourist trap; the exact opposite of Historic Pinal, Adamsville, and Butte View (the historic cemeteries I have previously visited and blogged about here on this site). First of all, there's an entrance fee to get into Boothill (don't worry--its only a couple bucks and kids are free), but visitors are also given a pamphlet with an explanation of all individuals buried within the graveyard and a bit of information about each of them.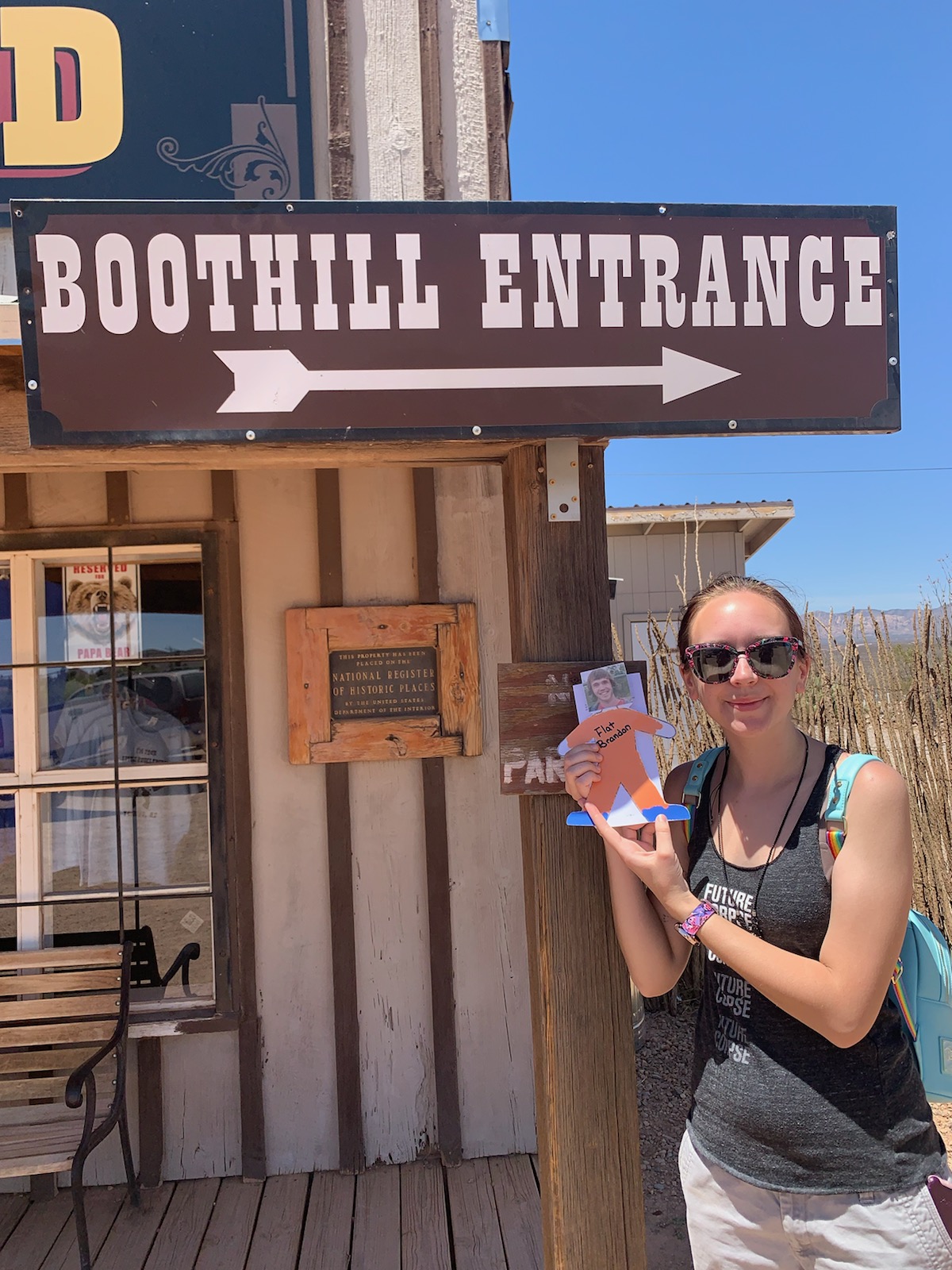 (In case you're wondering, the little dude I'm holding is "Flat Brandon"--its a long story and not really relevant to this blog post...so anyway moving on).
(PS, like my tank top? Its official merchandise from Caitlin Doughty's Etsy store--gotta represent the fact that one day we'll all be laid to rest somewhere, just like those in the graveyard).
The entrances to Boothill are well marked and Google Maps will bring you straight to it. Be warned, the parking lot is fairly small and you may have to park up the road and walk a ways on busy weekends like we had to.
Once inside the cemetery, the burials are laid out in neat rows on a small hillside. The graveyard is gravel, so I recommend wearing closed toes shoes with some sort of grip to them in order to avoid slipping and sliding!
Here are some photos of some of the more interesting graves within the confines of Boothill.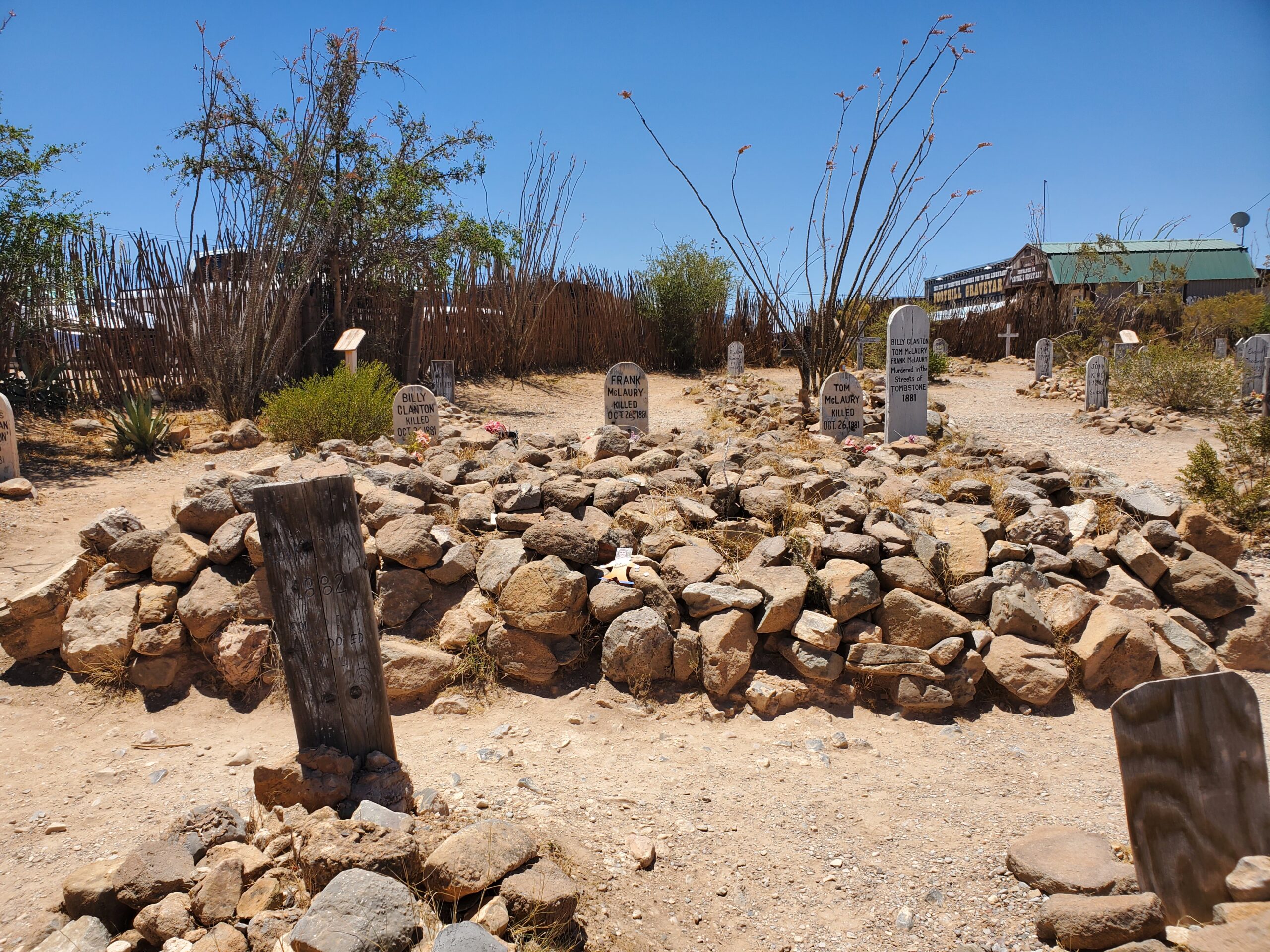 The graves of the McLaury brothers and Billy Clanton, all of whom were killed in the infamous Gunfight at the OK Corral. These are the most visited and most famous burials within Boothill, and are tucked away in the corner, near the bottom of the burial portion of the hill.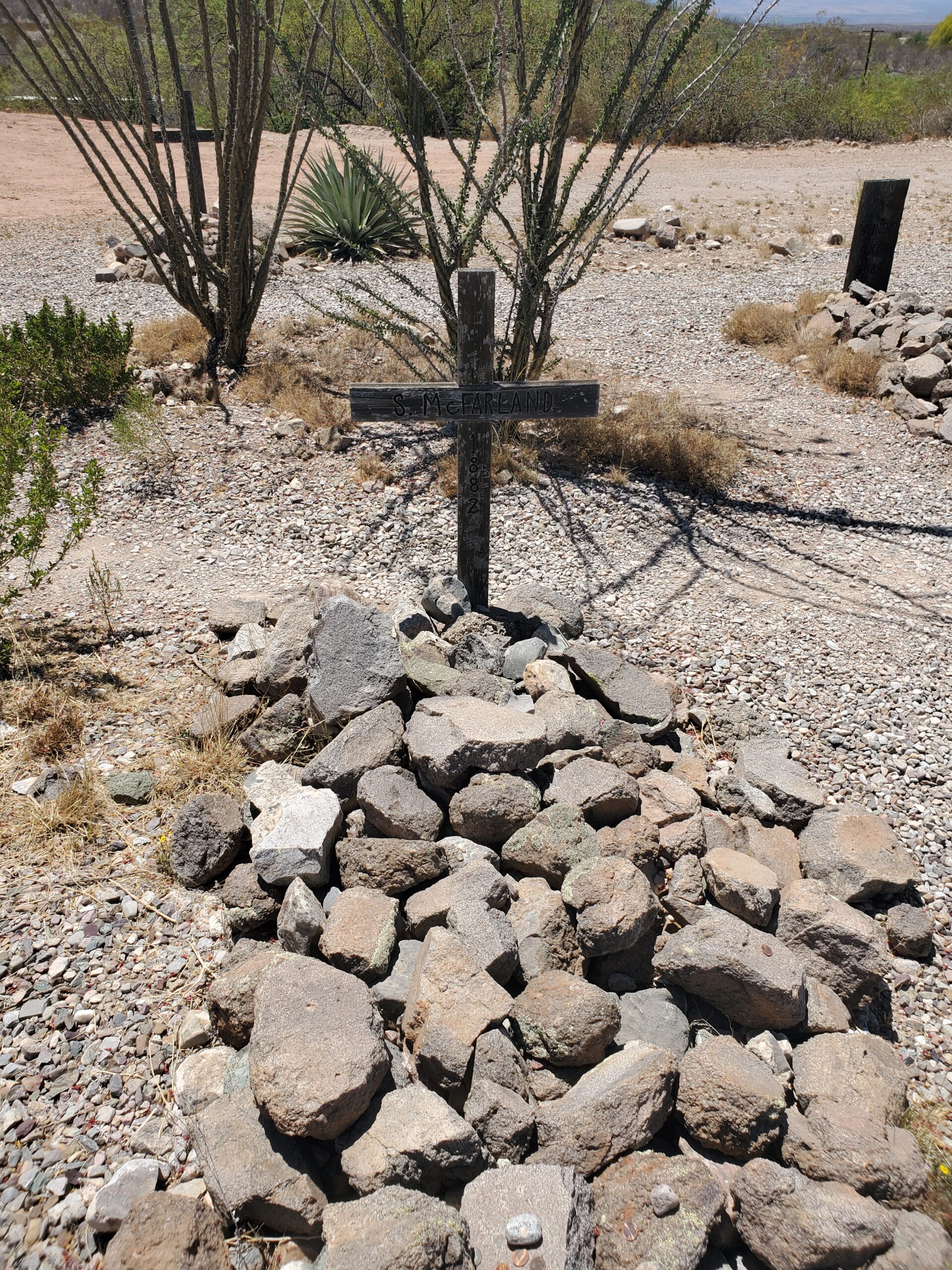 No relation to the man who created Family Guy, American Dad, The Orville, and more.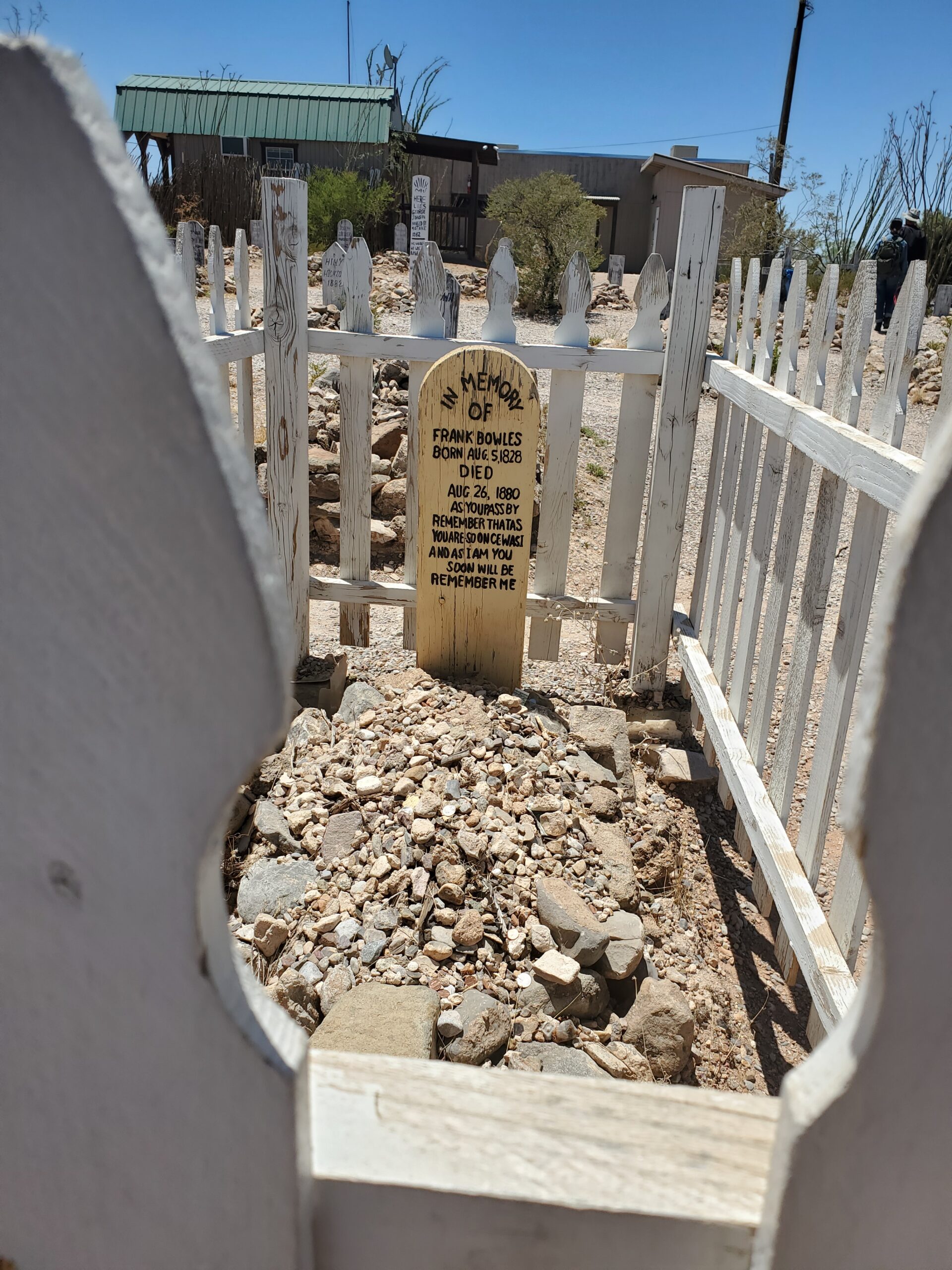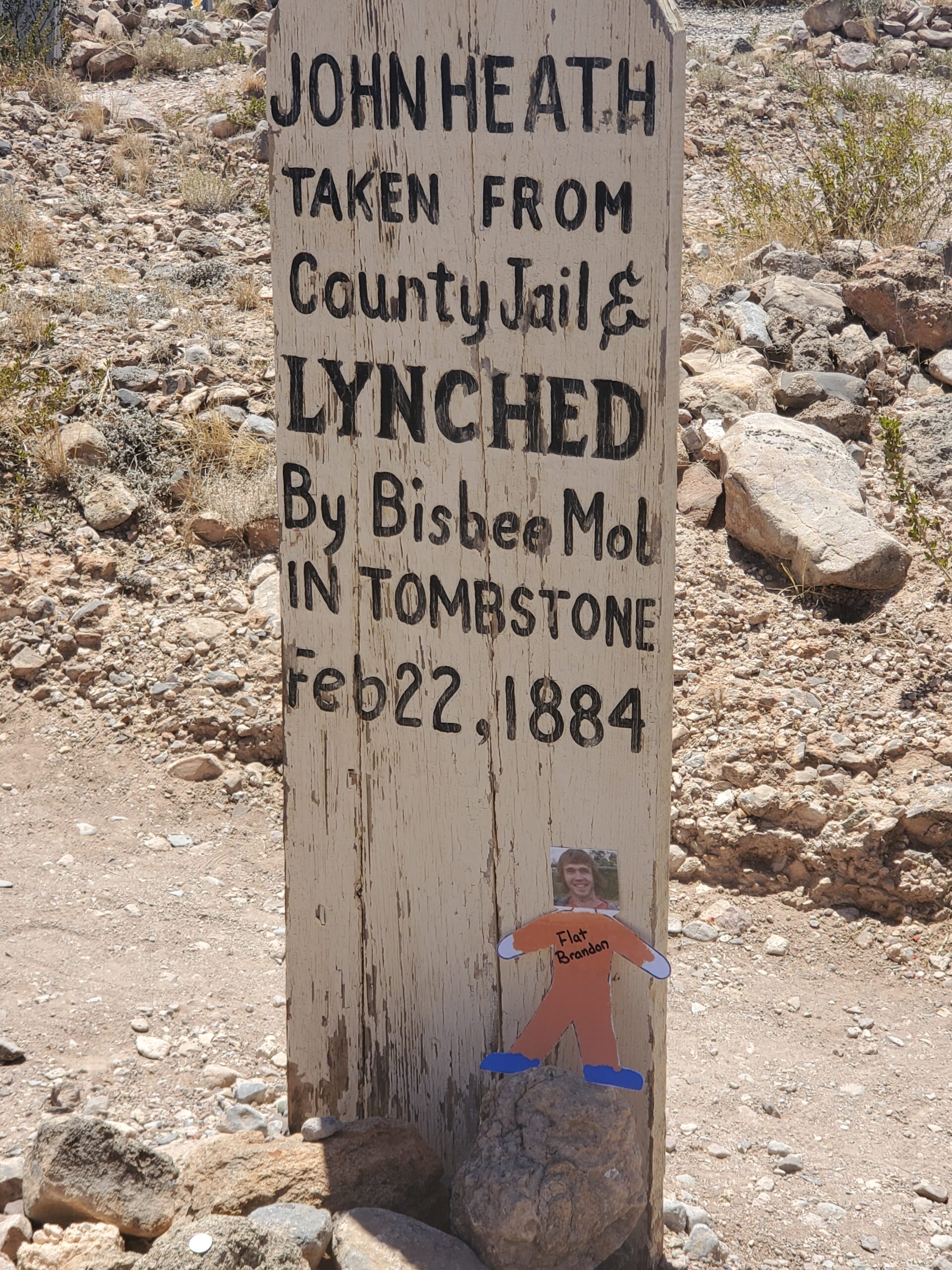 (Please ignore Flat Brandon...)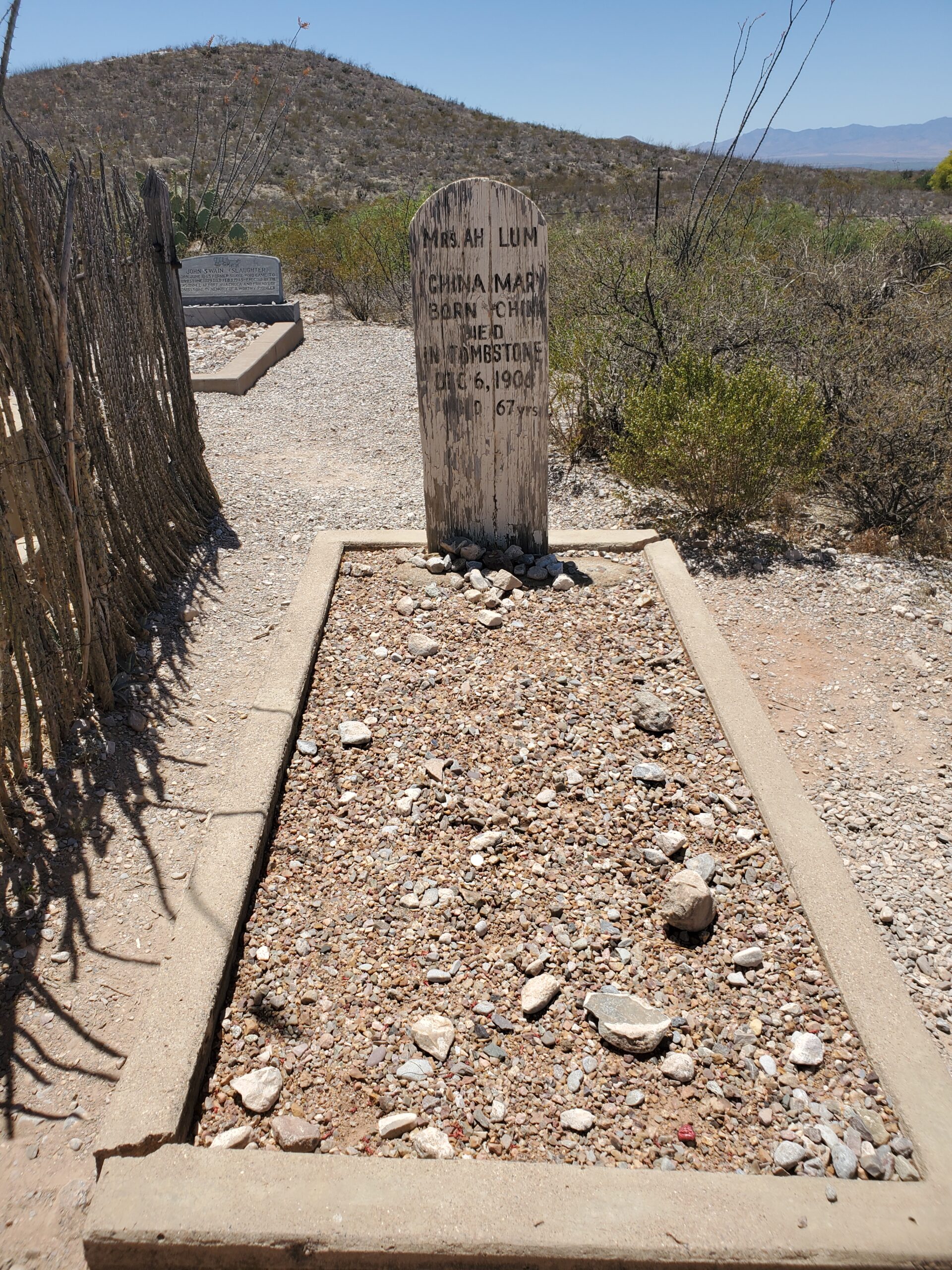 China Mary was one of the better known Chinese citizens in Tombstone. Considered the Godfather of the Chinese community by some, China Mary was generous and gave back to her community; opening various businesses and protecting the less prosperous citizens in Tombstone.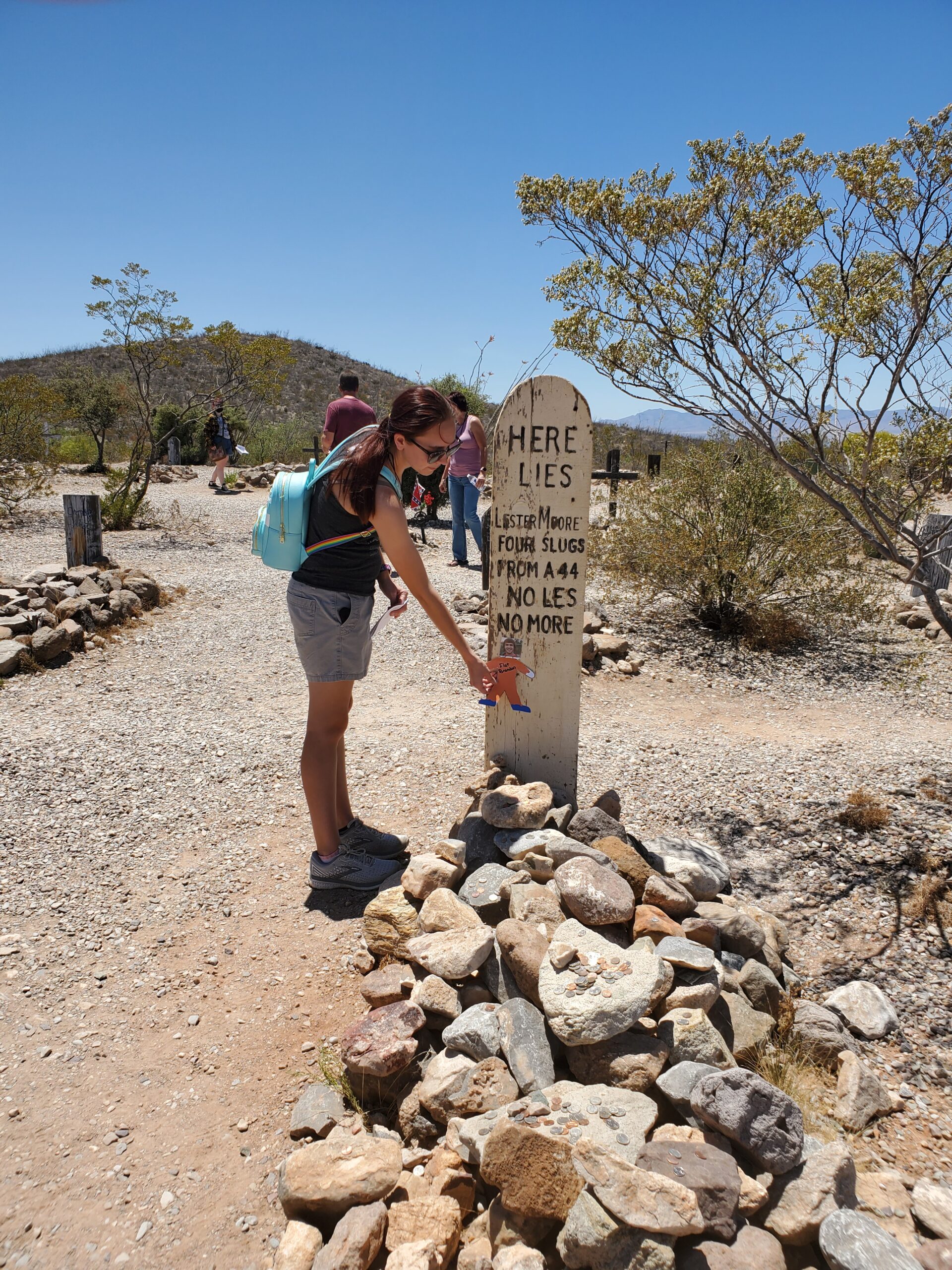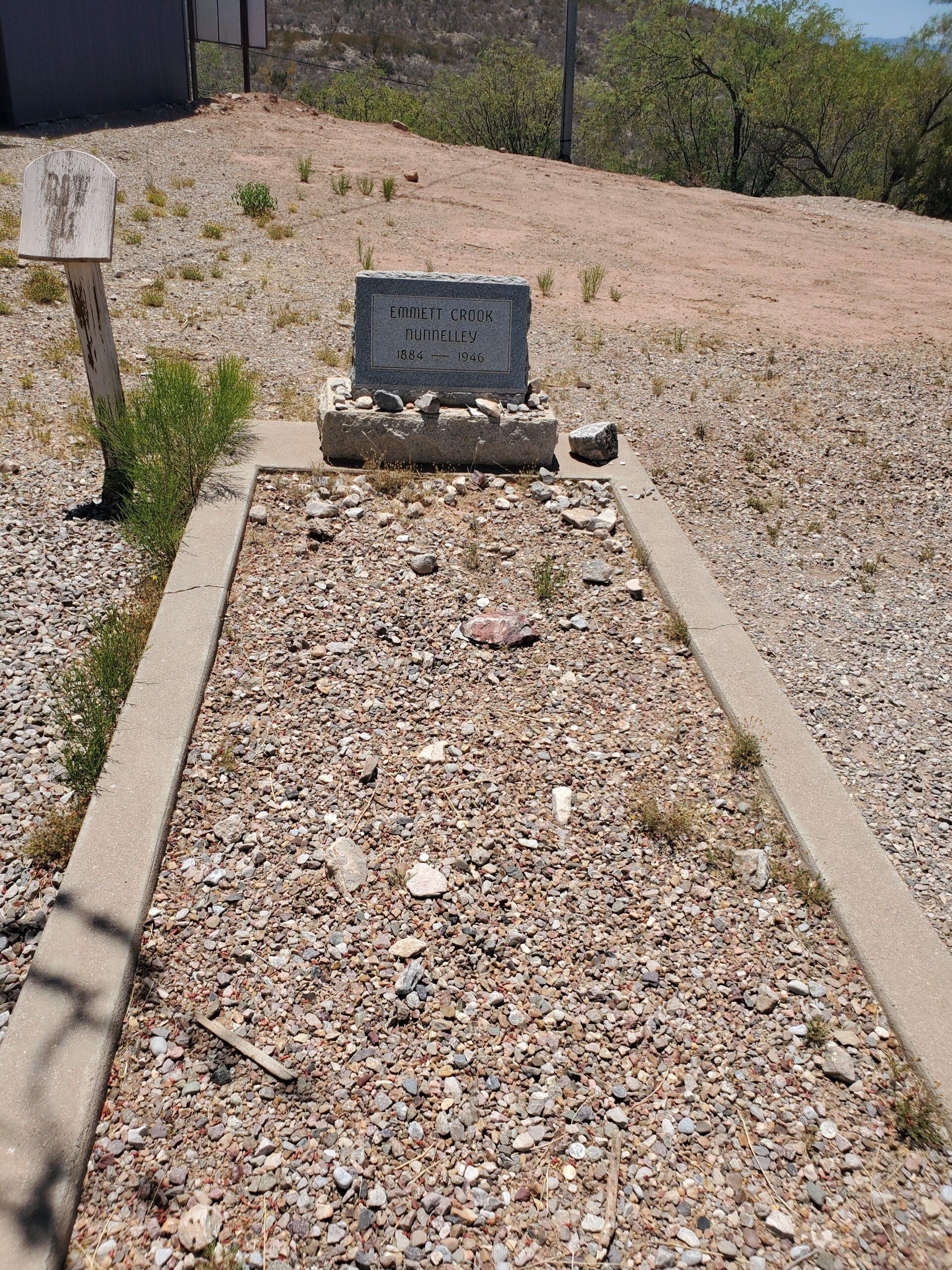 Here is a view of how the cemetery is laid out near the bottom of the hill.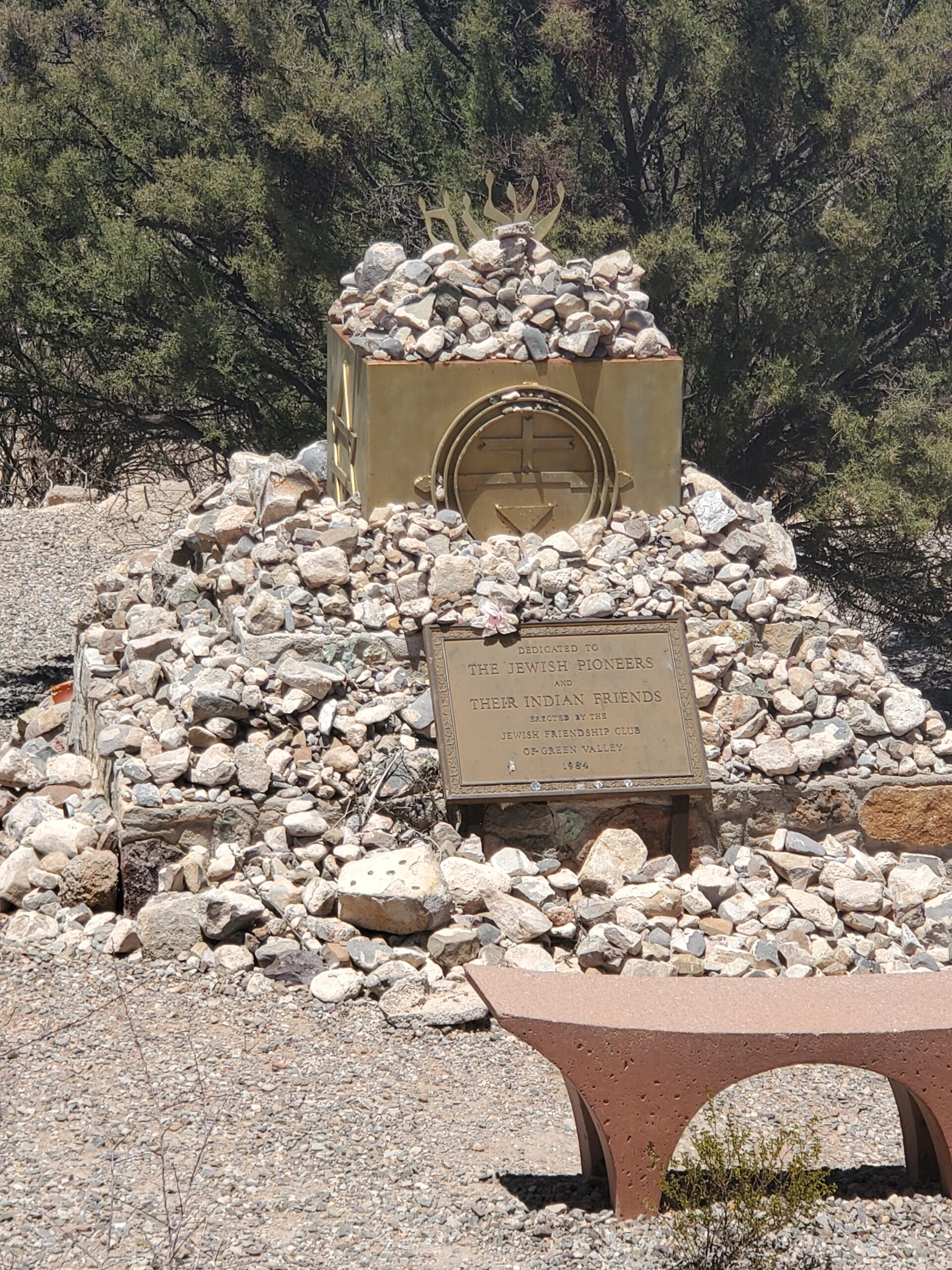 One of the more interesting aspects of Boothill Graveyard is the Jewish Memorial. Located at the very bottom of the hill, down a meandering path, travelers will find this tranquil moment to Jewish and "Indian" settlers. This area is set apart from the Gentile portion of the cemetery, but is the most intricate and well kept up portion of the entire graveyard. The entire area is fenced off, and in our short visit my family didn't see a way to get closer, so this photo was taken after zooming in on my camera for clarification.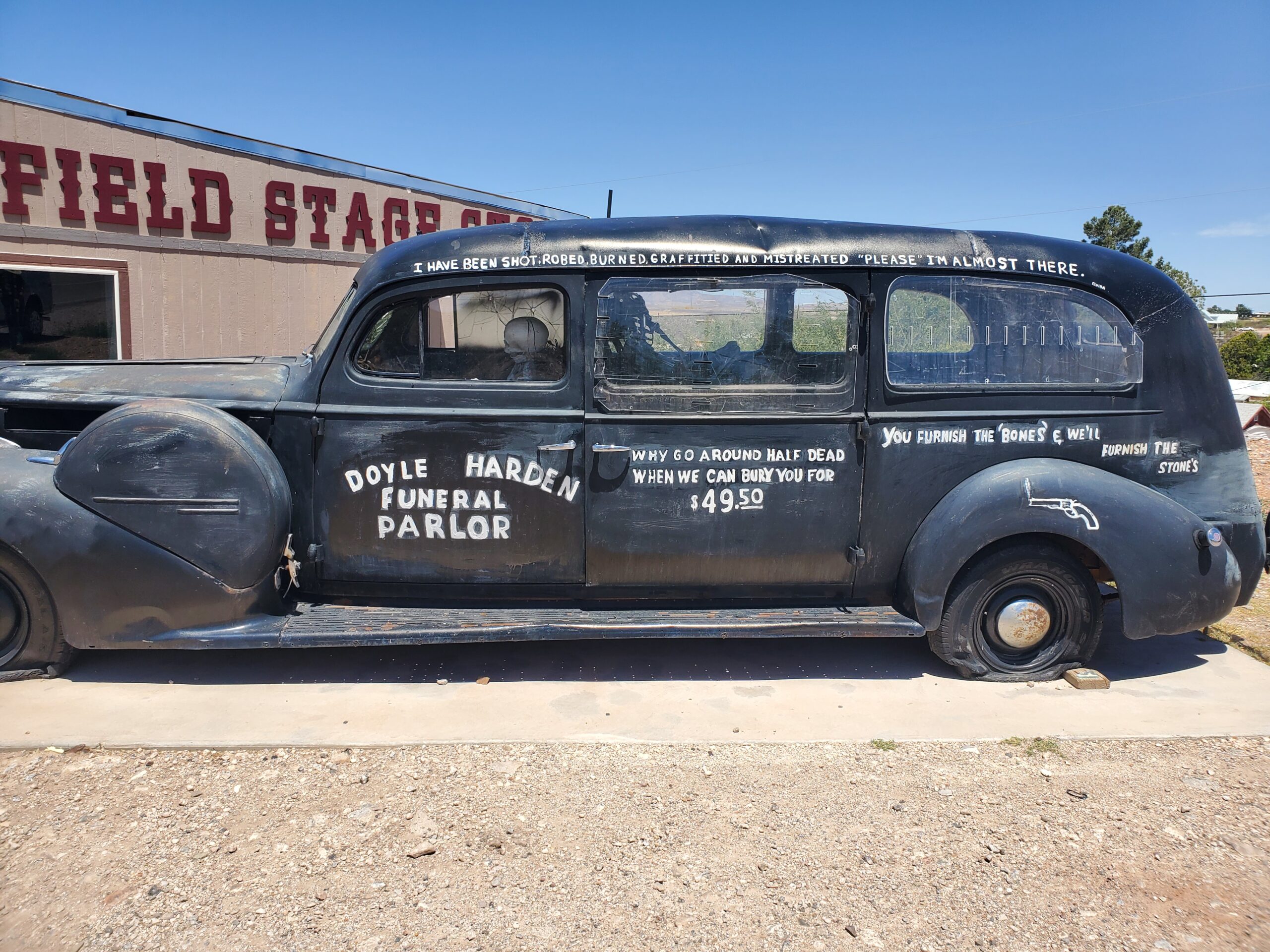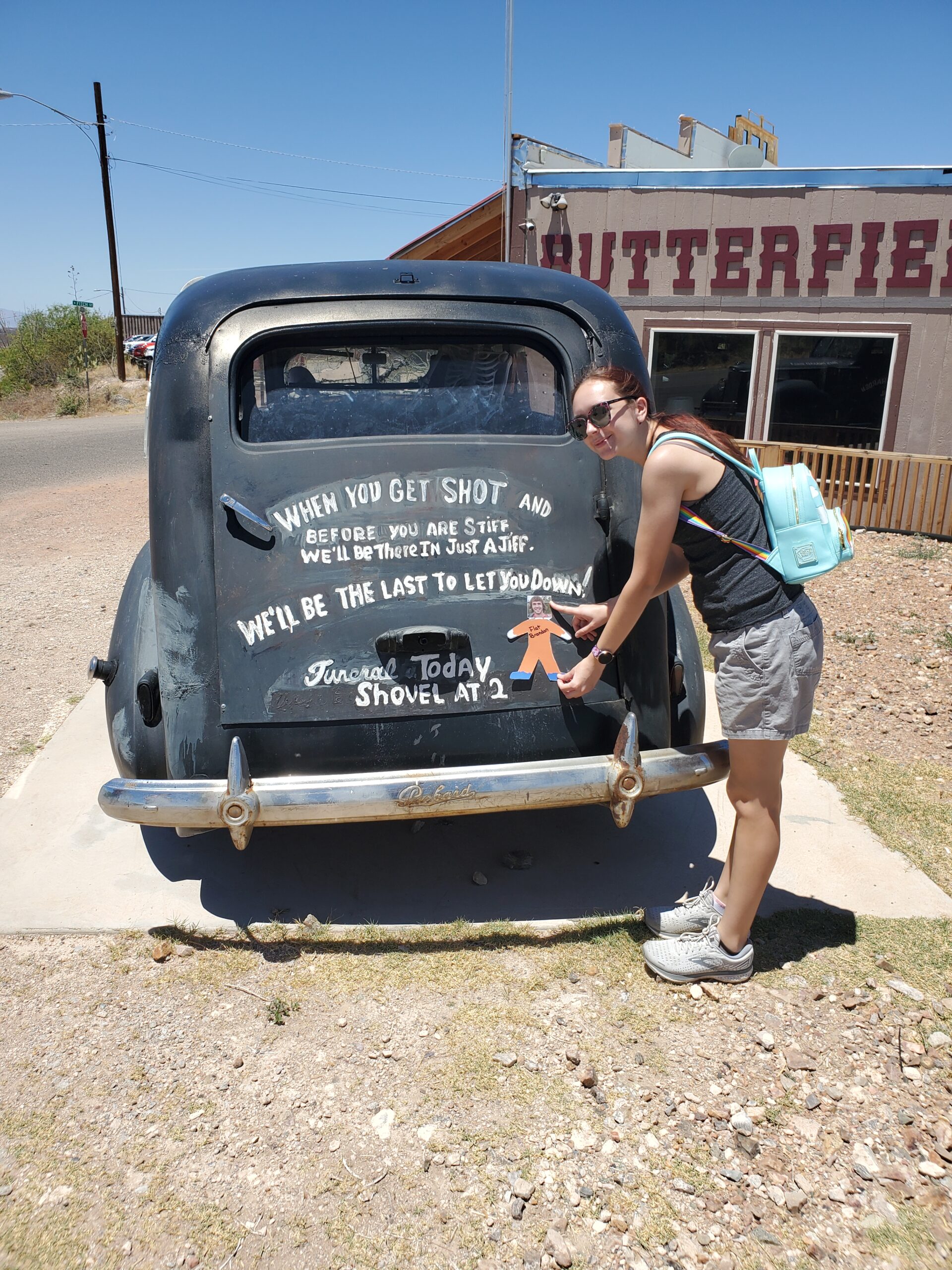 Parked on the street, before entering the graveyard, is this old hearse. I had to get a few photos with it! My dream car would honestly be a hearse, and the captioning on this one is hilarious. With phrases like "Why go around half-dead when we can bury you for $49.50?" "I have been shot, robbed, burned, graffitied, and mistreated. 'Please' I'm almost there," "You furnish the bones, we'll furnish the stones," "When you get shot and before you are stiff, we'll be there in just a jiff!" and my personal favorite, "We'll be the last to let you down!" this little hearse adds to the overall atmosphere and fun of the graveyard.
Wandering around Boothill only takes about fifteen to twenty minutes for the casual viewer, a bit longer for those more interested, but its still a fun stop if you're touring historic graveyards.
My family had a great time in southern Arizona over the Memorial Day weekend. We visited the Queen Mine in Bisbee, Kartchner Caverns, did the Bisbee Ghost Tour come nightfall, jaunted around Kent's Tools in Tucson, and also toured the Titan Missile in Green Valley. But out of everything we saw that weekend, my personal favorite stop was Boothill.
And just because I want to post this but had nowhere else to put it on my website, check out this cool sign that now hangs in downtown Bisbee; erected for the centennial celebration of the Nineteenth Amendment to the US Constitution: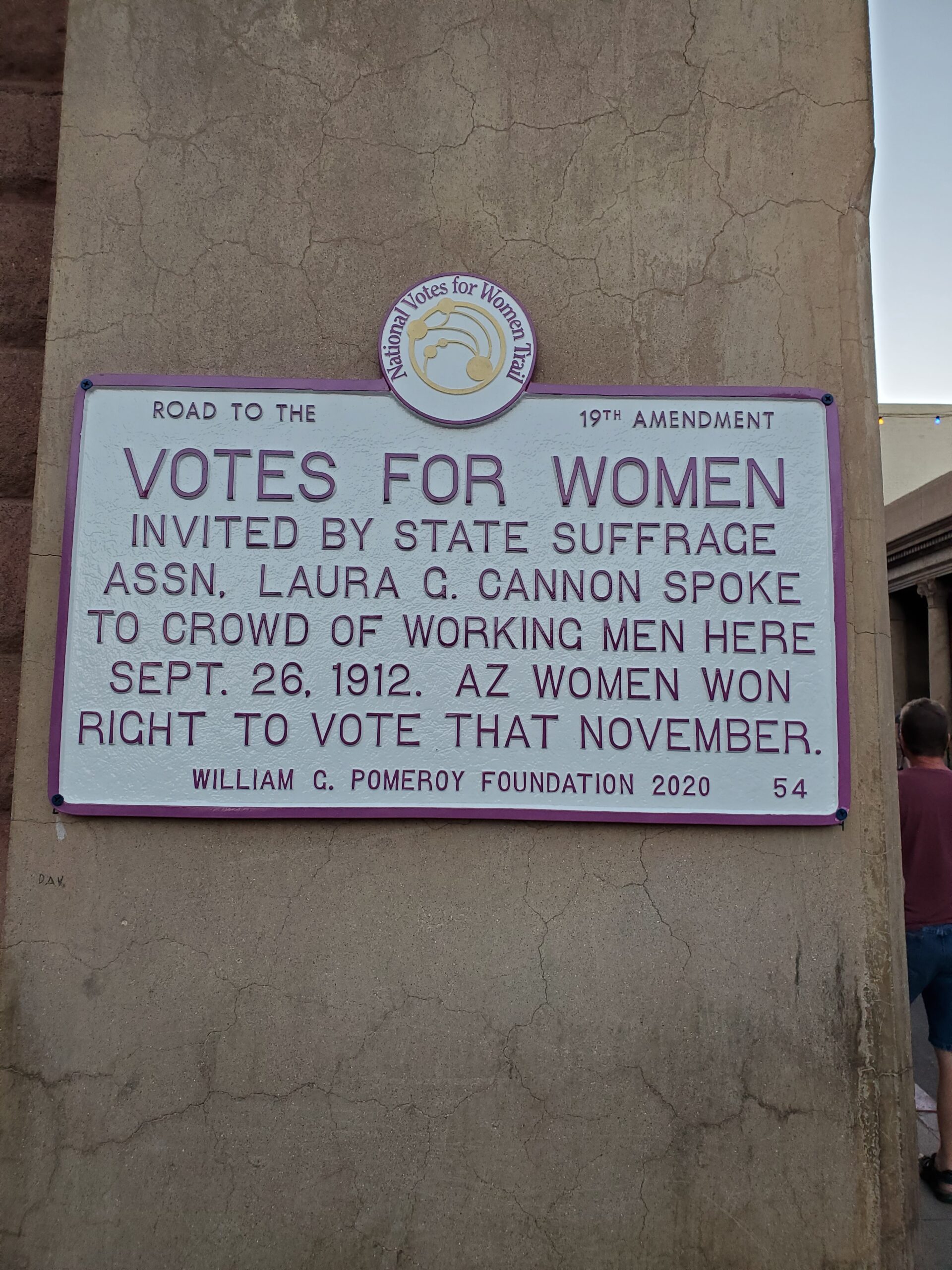 Did you know Arizona women won the right to vote in 1912, a full eight years before the federal government ratified the nineteenth amendment?
And that concludes our tour of Boothill Graveyard. I am heading out on a weeklong car trip starting tomorrow, so hopefully I'll have another historical post to add soon. Thanks for reading!