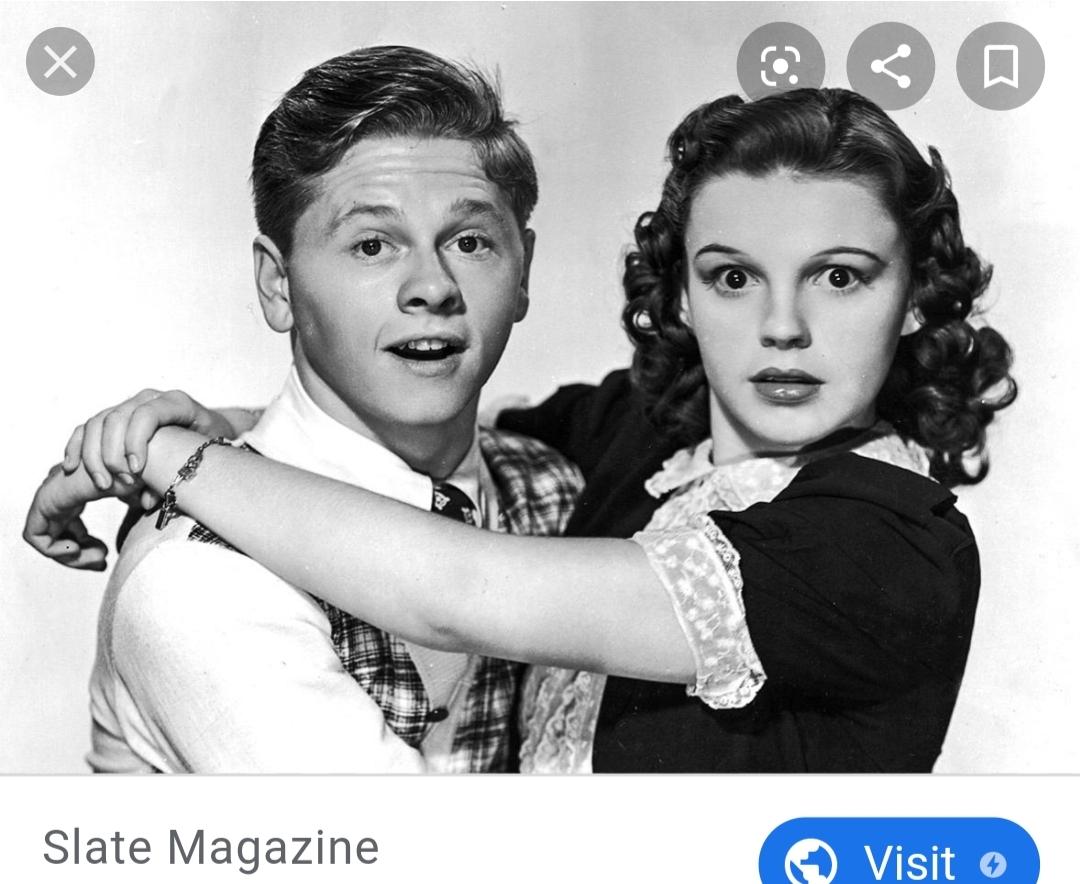 633: Judy Garland
Actress and Singer
Born: 10 June 1922, Grand Rapids, Minnesota, United States of America
Died: 22 June 1969, Chelsea, Greater London, United Kingdom
Original Name: Frances Ethel Gumm
Judy started performing at the age of two and a half alongside her sisters Mary and Virginia.
She will be eternally remembered for portraying Dorothy in The Wizard of Oz film but to say she suffered horribly at the hands of studio executives and her mother is a gross understatement. Her mother started off her career when Judy was still a child, dragging her all across the country to perform in nightclubs, vaudeville shows, and any other venue that would take her. By the mid-1930's, Judy's mother's work had paid off, and Judy was signed to MGM Studios in Hollywood.
For two years, Judy hung around the MGM lot with not much to do, but in 1937 her career really started to take off. As her career started to pick up, the studio and Judy's mother began to give her pills to keep her awake on set. Soon after, she was also started on a round of amphetamines to keep her weight from fluctuating. Judy was still a young teenager, and these pills would ensure Judy would remain addicted for the rest of her short life.
For Judy's performance singing "Over the Rainbow" in The Wizard of Oz, she received a special juvenile Academy Award. Soon after, Judy began pursuing more adult roles in film. In 1941, she married for the first time after eloping with a musician. Soon after the wedding, Judy got pregnant. Her husband and the studio executives convinced her to have an abortion to keep her virginal, good-girl, image up.* By 1944, Judy was divorced for the first time.
Judy began to have affairs with other actors, and after the filming of Meet Me in St. Louis wrapped, Judy and the actor Vincente Minnelli were living together. Soon after her divorce from her first husband came through, Vincente and Judy became engaged. They married only months later. This marriage produced Judy's daughter Liza Minnelli, but Judy suffered from postpartum depression and her mental health began to decline in the years after Liza's birth. By 1949, Judy was checked into a rehabilitation facility following her first suicide attempt. By 1950, Judy was fired from MGM studios and her second marriage was over.
Soon after, Judy began a relationship with Sidney Luft. She began traveling to do shows to further her career but had to put a pause on her work after finding herself pregnant. Soon after, she married Sidney. Their daughter Lorna was born soon after. By then, Judy and her mother had completely fallen out with each other, and when Judy's mother died the following year, Judy was haunted by the fact they had not managed to reconcile before her death.
Judy then signed with Warner Bros studios and starred in the first remake of A Star Is Born. Judy would win a Golden Globe and be nominated for an Academy Award for that role. After her starring role in A Star is Born, Judy gave birth to her only son, Joey. Judy also began losing money hand over fist thanks to her husband's strong gambling addiction. They began to argue, and would file for divorce and then reconcile numerous times over the next few years.
Judy returned to acting in time to earn an Academy Award nomination for Best Supporting Actress for the film Judgement at Nuremburg. She saw her divorce to Sidney finalized over the next few years. Soon after, she married for the fourth time, but the marriage was dissolved after five months once Judy learned her husband was a closeted gay man (though the divorce wouldn't be finalized for three years).
Judy moved to London in the latter half of the 1960's, hoping to be able to earn more money overseas. It was while working in London that Judy met her final husband, a DJ named Mickey. Judy's issues with drugs and alcohol spiraled out of control while working in London, and one night at the age of forty-seven, she died of an accidental drug overdose. Her daughter Liza would pay for her funeral.
Her onstage and film persona make her seem larger than life on occasion, but in real life, she stood only four foot eleven and a half inches. Judy was seen as a Gay Icon in the 1950's and 1960's and is still remembered for her acceptance of the LGBT community to this day.
In 2019, a stage musical about the last years of Judy's life was turned into a Hollywood film entitled Judy. Though the musical and film are highly dramatized, the film also received high praise and starred Renee Zellweger as Judy.
*Important Note
The only source I have been able to find that documents Judy's abortion during her first marriage is her biography on IMDb (linked below). Usually IMDb biographies are pretty accurate, but I figured I would make this note here to acknowledge that no other source listed included that fact or detail in their biographies of Judy.
Badges Earned:
Find a Grave Marked
Located In My Personal Library:
The Hollywood Book of Death by James Robert Parish
The Oxford Encyclopedia of Women in World History Edited By Bonnie G Smith
The Rough Guide to Film Musicals by David Parkinson
Where Are They Buried by Tod Benoit
 Sources:
https://www.imdb.com/name/nm0000023/bio
https://www.biography.com/actor/judy-garland
http://www.judygarlandmuseum.com/judys-life