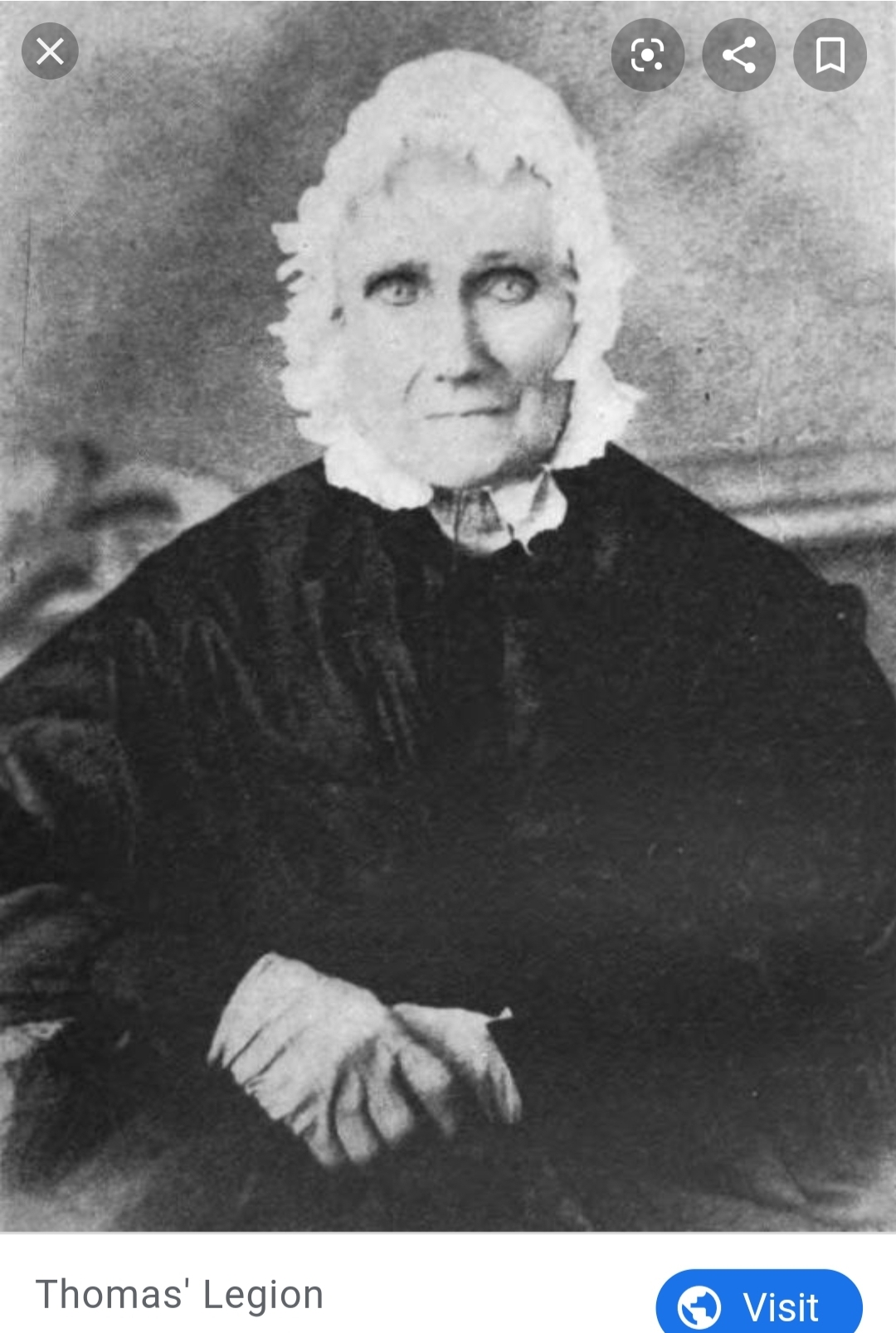 625: Sarah Bush Lincoln
Abraham Lincoln's Beloved Stepmother
Born: 13 December 1788, Hardin County, Kentucky, United States of America (Present-day Elizabethtown, Kentucky, United States of America)
Died: 12 April 1869, Coles County, Illinois, United States of America
Sarah married her first husband in 1806, but he wasn't all that great with money. He appeared on a delinquent tax roll the same year Sarah and he married. When he died in 1812, Sarah was left with three small children and no money to raise them with.
In 1819, a recently widowed Thomas Lincoln, Abraham Lincoln's father, traveled to Kentucky from Indiana to marry Sarah. They knew each other previously when both were living in Kentucky, and the marriage was one of convenience rather than love, at least at the outset. The pair wed on December 2nd, and soon after Sarah and her three children returned to Indiana with Thomas to join Abraham and his sister Sarah (the future Sarah Lincoln Grigsby).
Sarah encouraged her stepson Abraham to become as educated as he could. Sarah herself never learned to read or write, unlike Abraham's birth mother Nancy Lincoln who was literate. Sarah only owned one book, the family Bible, and she encouraged Abraham to read from it every night to further his education. She was always very kind to him; publicly mourning his death once it was announced in 1865. The last time she had seen her stepson in person was the first of February 1861, when he stopped by her homestead before moving to the White House.
As of 2020, there is a health center in Coles County, Illinois, named in honor of Sarah Bush Lincoln.
Badges Earned:
Find a Grave Marked
Sources:
https://www.nps.gov/liho/learn/historyculture/sarabush.htm
https://www.wikitree.com/wiki/Bush-1815