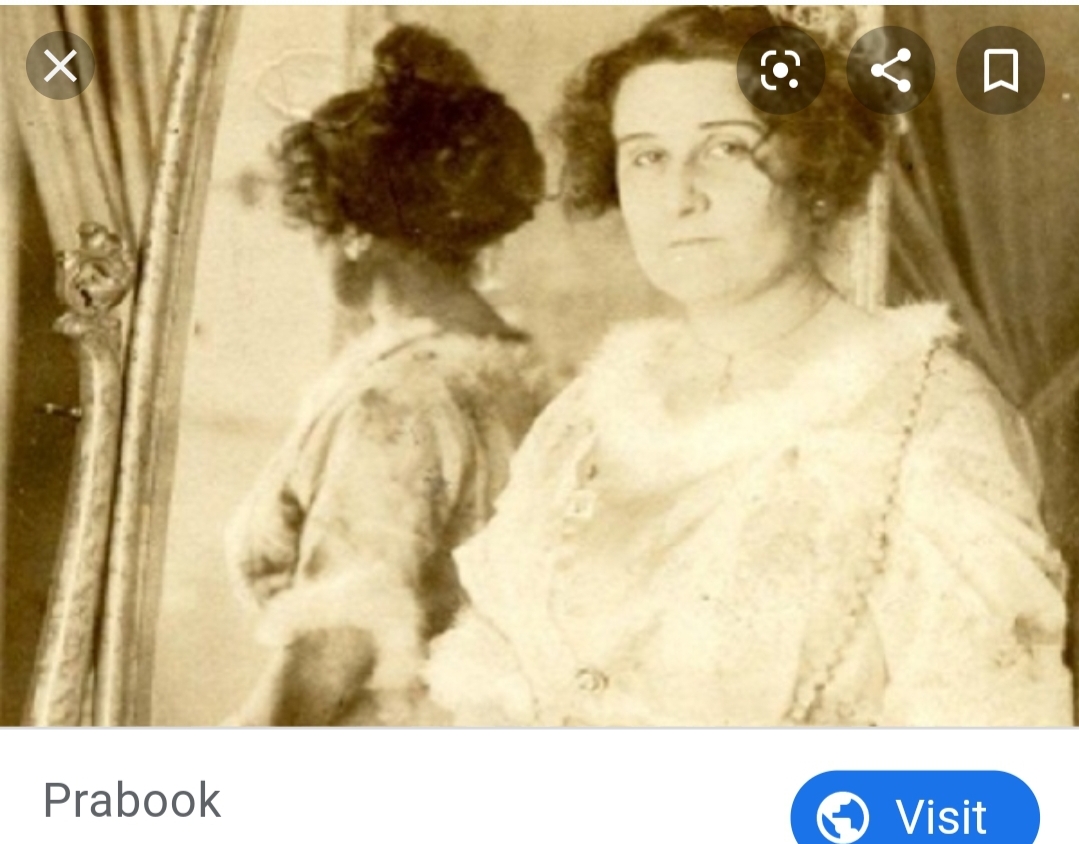 979: Leonor Villegas de Magnón
Founded La Cruz Blanca (The White Cross)
Born: 12 June 1876, Nuevo Laredo, Mexico
Died: 17 April 1955, Mexico City, Mexico
Leonor was a political activist, journalist, and teacher.
Leonor was educated in the United States and married an American citizen in 1901. She had three children with her husband.
With the outbreak of the Mexican Revolution, Leonor's husband moved across the border into the United States for stability. He died there in 1910, and Leonor and her children attended his funeral. Sadly, when they tried to go back home into Mexico, they were unable to cross the border because of the war.
Stuck in Laredo, Texas, Leonor opened a kindergarten in her new home to earn money. Leonor was sympathetic towards the rebel cause in her native Mexico and began writing for the Laredo based newspaper La Cronica, which chronicled the revolutionary activities happening in Mexico.
In 1913, Leonor's hometown in Mexico was besieged by the war (Laredo was on the Texas side and Nuevo Laredo was on the Mexican side of the river). Leonor and her friends on the Texas side of the border managed to cross back into Mexico to nurse the wounded. Becoming inspired, Leonor founded La Cruz Blanca, or The White Cross in English; a relief society to help the wounded and disenfranchised by the war.
The following year, in January of 1914, Nuevo Laredo was attacked again. Leonor transformed her home, in Texas, into a makeshift hospital. Leonor was willing to treat any revolutionary soldier who crossed the border into Texas. In January alone Leonor treated around 100 soldiers.
The American authorities quickly caught on to what Leonor was doing. They arrived at her door and attempted to arrest the Mexican soldiers. Leonor refused them entry and managed to help several of the soldiers escape by having "visitors" come in to visit them bringing clean street clothes, so the soldiers could simply walk out the door with the "visitors."
Despite Leonor's best efforts, around forty of the soldiers were still arrested. Leonor wasn't about to let this injustice go though, and she hired a lawyer to represent the soldiers and seek their release. Their efforts stalled with the Governor of Texas for a time, but Leonor persisted, and eventually the United States Secretary of State secured the release of the revolutionary soldiers.
Later that year, Leonor became more involved with the war and eventually traveled with the army to Mexico City. Because of her efforts, Leonor was eventually awarded five medals by the Mexican government. Leonor also went on to become one of the first Mexican/American women to publish an autobiographical account of her life in an account titled La Rebelde (The Rebel).
Badges Earned:
Located In My Personal Library:
Wild West Women by Erin Turner
Sources:
Wild West Women by Erin Turner
https://www.tshaonline.org/handbook/entries/villegas-de-magnon-leonor
https://en.wikipedia.org/wiki/Leonor_Villegas_de_Magn%C3%B3n