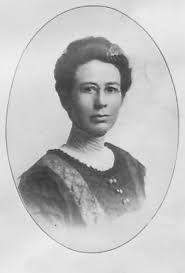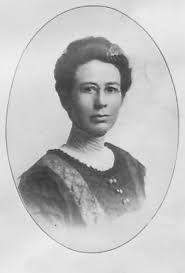 974: Dr. Rachel Caroline Eaton
The First Native American Woman from Oklahoma to Earn a PhD
Born: 7 June 1869, Flint Creek, Cherokee Nation, Indian Territory, United States of America (Present-day Flint Creek, Cherokee Nation, Oklahoma, United States of America)
Died: 20 September 1938, Claremore, Oklahoma, United States of America
Also Known As: Callie Eaton
Rachel was a Cherokee Educator and Historian, who had worked as a teacher at Cherokee public schools, the Cherokee Female Seminary, and several universities throughout her life. She was also the Dean of Women at Trinity College in present-day San Antonio, Texas.
Rachel's mother was a descendant of the Cherokee woman Nancy Ward, who was a Beloved Woman to her own people. Rachel herself married in 1901 but divorced eight years later and never had children.
She was the first elected woman county superintendent of schools for Rogers County, Oklahoma. Rachel was a member of the Democrat Party.
Rachel wrote extensively on Western History and her doctoral thesis is still used to teach Cherokee History today. She was also a dedicated Presbyterian and had thought about becoming a missionary at one point.
In 1936, Rachel was inducted into the Oklahoma Hall of Fame. She passed away after a prolonged battle with breast cancer.
Badges Earned:
Find a Grave Marked
Located In My Personal Library:
Wild West Women by Erin Turner
Sources:
https://oklahomahof.com/member-archives/e/eaton-rachel-caroline-1936
https://www.allthingscherokee.com/rachel-caroline-eaton/
https://exploreclaremorehistory.wordpress.com/2020/08/16/dr-rachel-caroline-eaton-author-educator-and-ph-d/
https://exploreclaremorehistory.wordpress.com/2020/08/20/dr-caroline-eaton-author-educator-and-ph-d-married-life-part-2/
https://exploreclaremorehistory.wordpress.com/2020/08/27/dr-caroline-eaton-author-educator-and-ph-d-married-life-part-3/
https://exploreclaremorehistory.wordpress.com/2020/09/03/dr-rachel-caroline-eaton-author-educator-and-ph-d-part-4/
https://www.findagrave.com/memorial/33946760/rachel-caroline-eaton