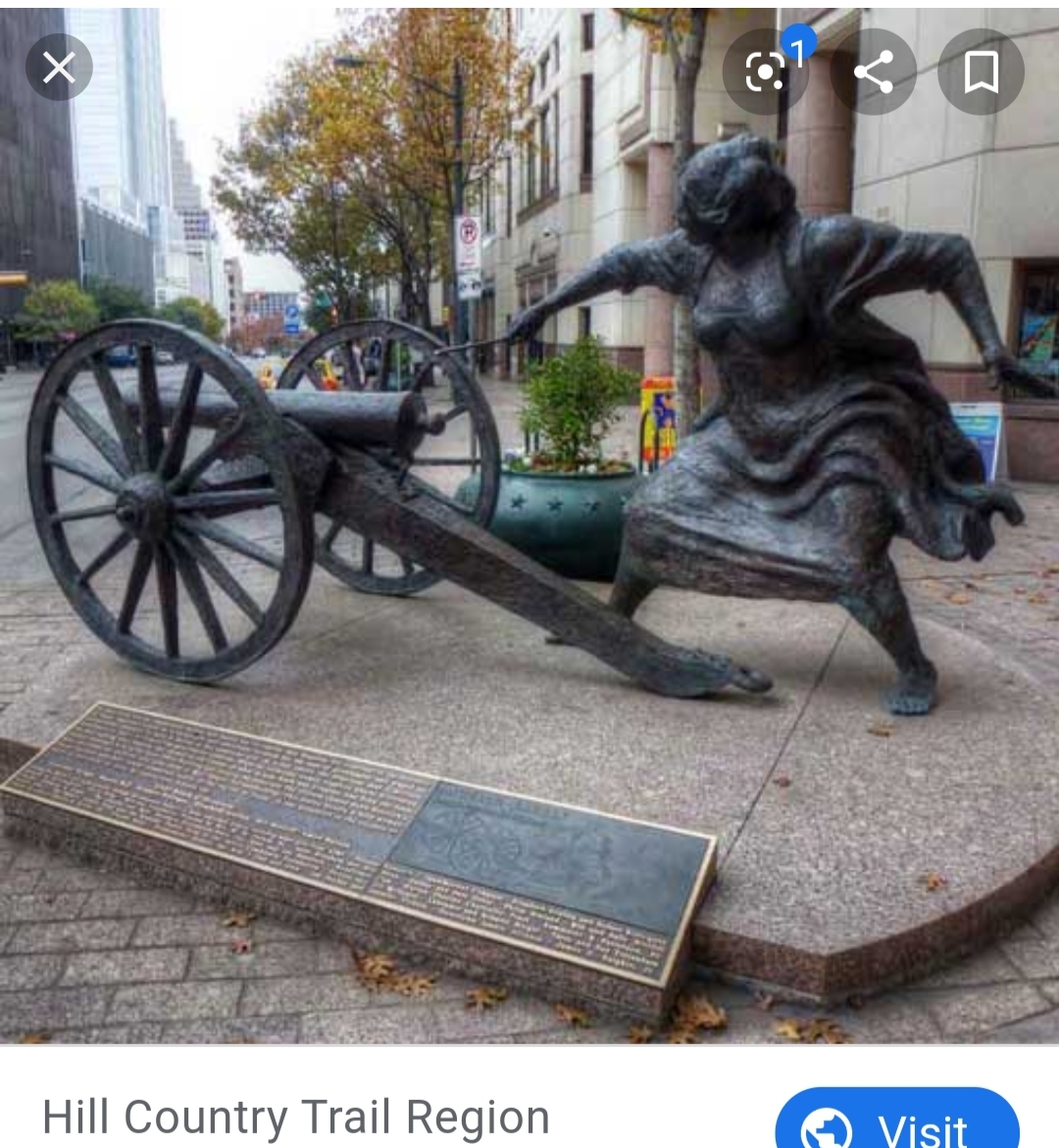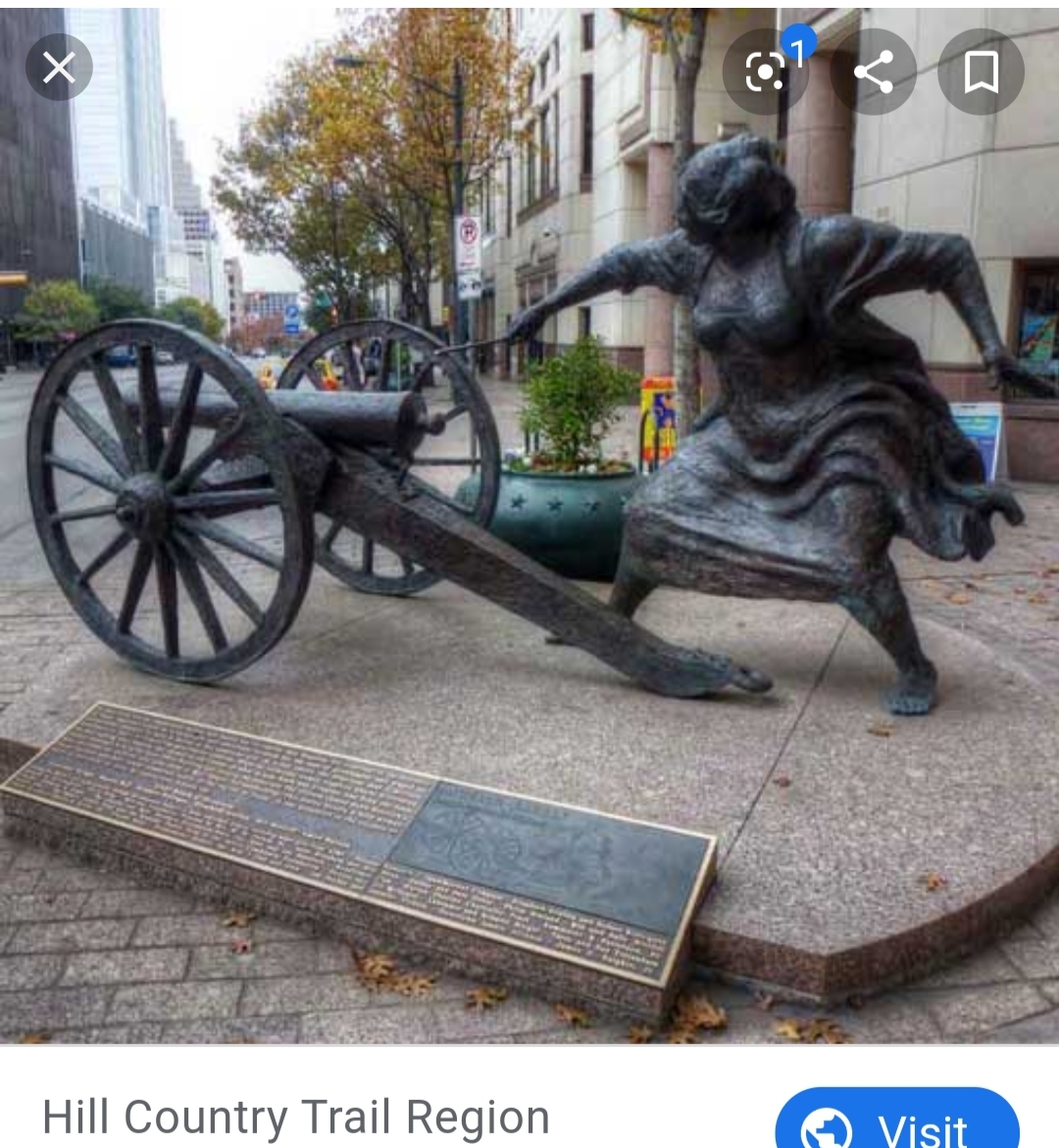 871: Angelina Eberly
Hero of the Texas Archive War
Born: 2 July 1798, Sumner County, Tennessee, United States of America
Died: 15 March 1860, Indianola, Texas, United States of America
Angelina discovered a group of men secretly trying to remove archives and records from the capital (which was Austin even back then). The President of the Republic of Texas at the time was wanting to move the capital from Austin to Washington-on-Brazos (and was partially successful). President Houston hired these thugs to steal the Texas historical documents to move them from Austin to the new capital, which had been chosen because of the danger nearby Mexico posed. This happened in December of 1842.
Angelina fired a cannon upon seeing the thugs taking the archives. The cannon woke the other residents, who were sleeping since this was in the middle of the night, and together they managed to chase the thugs off entirely. The archives were recovered eighteen miles away and returned to the Eberly House, where they were kept safe until Austin resumed being the capital in 1845.
Angelina firing the cannon is now the subject of the statue of her located in Austin. The photo included in this article is of Angelina's statue.
Angelina operated an inn in Texas, which she operated with her husband until he died in 1834. They had three children. Angelina then remarried and opened an inn with her second husband. Her second husband died in 1841. After the Archive War ended, Angelina ended up opening the first hotel in Indianola, where she later passed away. Her grandson was named sole heir of her estate when Angelina died. The estate was valued at $50,000.
Badges Earned:
Find a Grave Marked
Sources:
https://txhillcountrytrail.com/plan-your-adventure/historic-sites-and-cities/sites/angelina-eberly-statue
https://www.tshaonline.org/handbook/entries/eberly-angelina-belle-peyton
https://sites.google.com/site/austinsinfluentialwomen/angelina-eberly-4
https://www.findagrave.com/memorial/29278338/angelina-belle-eberly