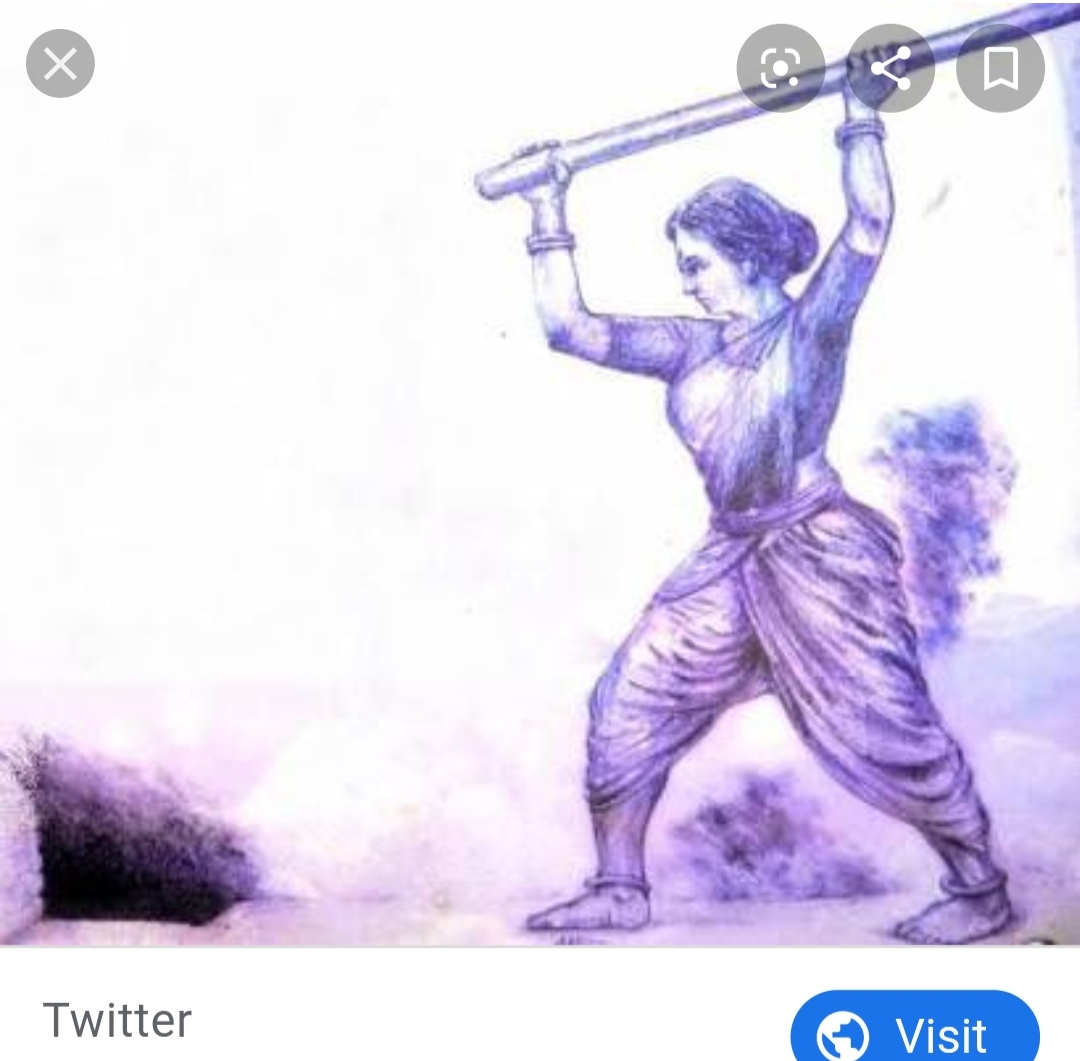 818: Onake Obavva
Yeah, she was a Badass
Born: c.1750, Most Likely India
Died: 1777, Chitradurga, Karnataka, India
Onake is her people's term for the weapon she most famously wielded; while Obavva was her actual name.
Obavva is remembered for fighting off rival forces with a pestle (which in this case is a huge wooden rounded club basically).
This occurred in her small town of Chitradurga in present-day India.
When a warlord tried to get into the city to take it by force he ran into a major problem. The only way into the city/fort was a hole in a wall that let one person in at a time.
Obavva's husband was supposed to be guarding the hole in the wall but he went home for lunch instead. Obavva went to get him some water (the stream just happened to be by the hole in the wall) and saw the soldiers—which sent her into playing the world's best game of whack a mole.
Obavva actually killed the soldiers by whacking them over the head really hard and then dragging the bodies out of the way so the next could come through. By the time her husband finally found her some stories say she'd killed a hundred men!
Sadly, Obavva ended up dying that day; some say from one of the men fatally stabbing her, and others claiming it was from exhaustion. While the warlord and his men gave up their plans to take the town that day, they returned two years later and successfully took Chitradurga.
And if all that isn't badass enough on its own; Obavva also just happened to be a beda and dalit; or untouchable in the caste system. Today, Onake is a heroine among the Kannada people, and she is remembered through various musical numbers and film appearances. And you can still visit the hole she so zealously guarded today.
Badges Earned:
Rejected Princess
Sources:
https://www.rejectedprincesses.com/princesses/onake-obavva
https://military.wikia.org/wiki/Onake_Obavva
https://medium.com/lessons-from-history/onake-obavva-an-extraordinary-story-of-an-ordinary-indian-woman-c6cb5a510707