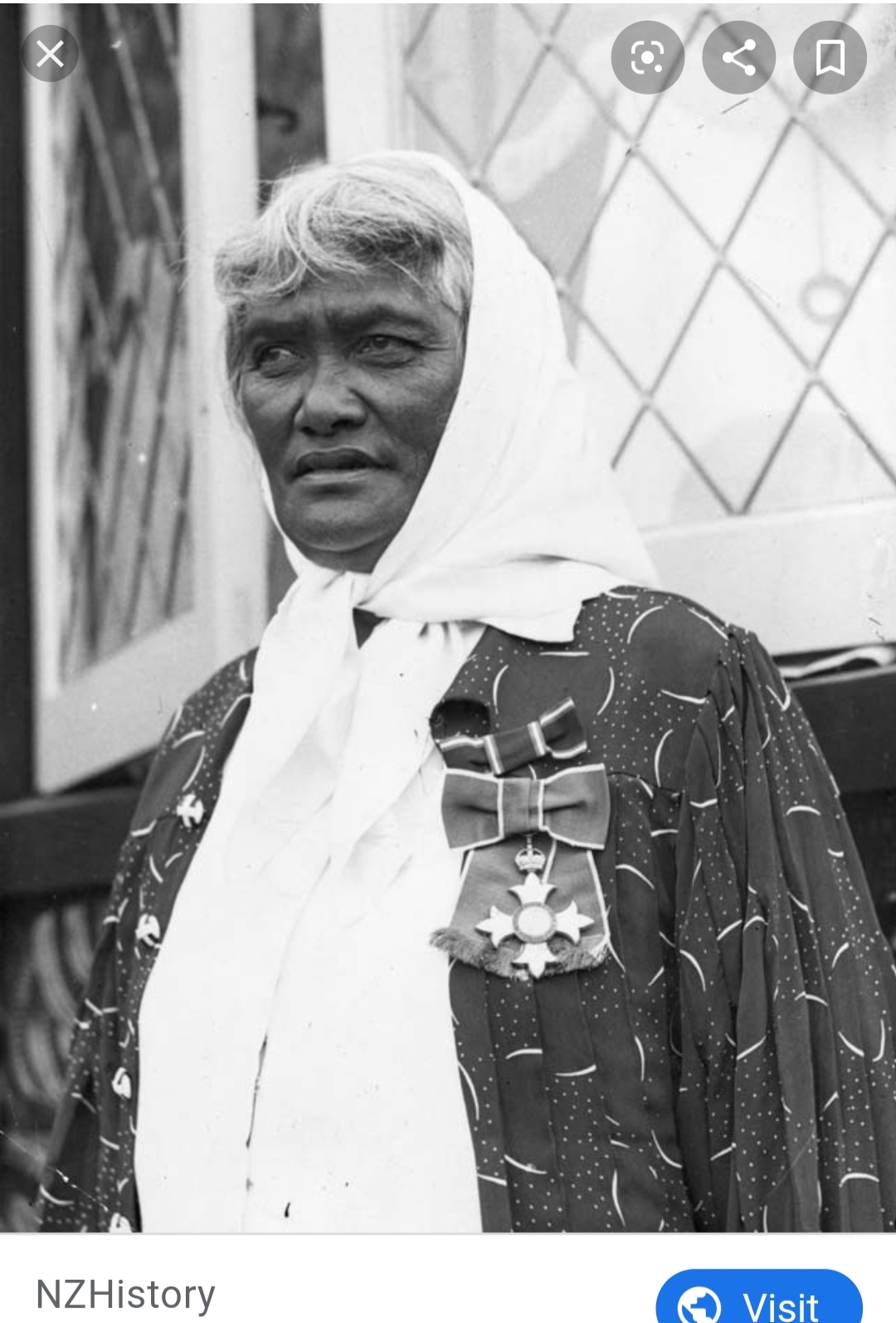 789: Te Puea Hērangi
Māori Leader Known as Princess Te Puea
Born: 9 November 1883, Whatiwhatihoe, Waikato District, New Zealand
Died: 12 October 1952, Ngaruawahia, New Zealand
Full Name: Te Kirihaehae Te Puea Hērangi
Te Puea's family was literally royalty as she was descended from the first Maori King and helped three successive kingships in her lifetime achieve dominance and recognition on the world stage. Te Puea's mother, Tiahuia, was also the elder sister of King Mahuta.
Te Puea was a political adviser to her people and helped fight back against the mandatory conscription of her people during World War I.
After the war she helped orphaned children from the Spanish Flu Epidemic and then went on to work for years to rebuild a building of great religious importance for her people.
In 1938, Te Puea was honored with the title Dame Commander of the British Empire (CBE).
She remained extremely active amongst her people and the world stage until she died. Though she had no biological children, Te Puea adopted many throughout her life and raised them as her own.
Sources:
https://teara.govt.nz/en/biographies/3h17/herangi-te-kirihaehae-te-puea
https://nzhistory.govt.nz/media/photo/te-puea-h%C4%93rangi
https://nzhistory.govt.nz/people/te-kirihaehae-te-puea-herangi