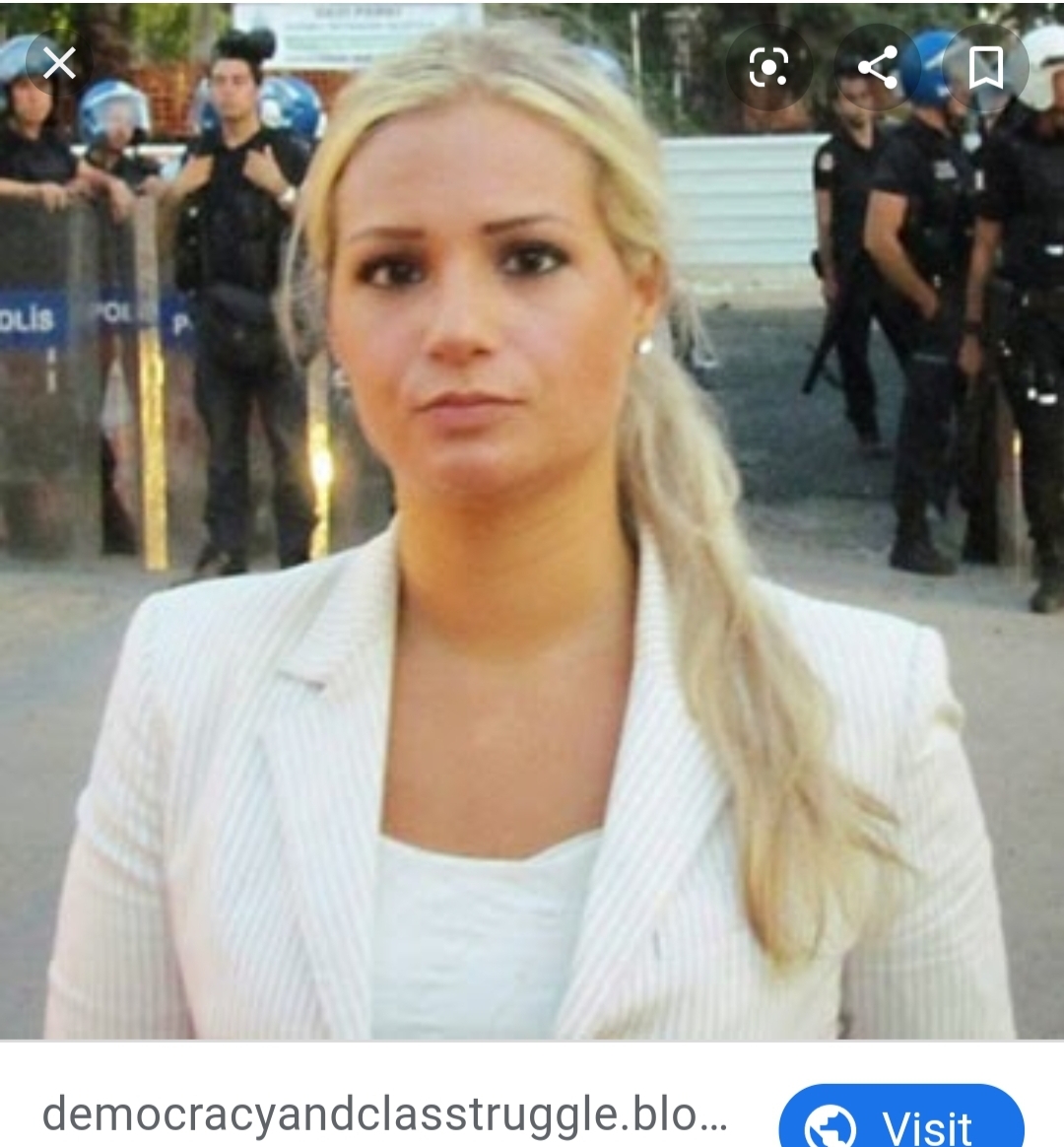 "The price of truth cost my daughter her life," -Judith Poe, Serena's Mother
787: Serena Shim
Why Don't We Remember Her Name?
Born: 10 October 1985, Detroit, Michigan, United States of America
Died: 19 October 2014, Suruç, Turkey
Also Known As: Serena Ali Suhaim
Serena was a journalist who worked for Press TV, which is backed by Iran.
While covering the Siege of Kobanî as a war correspondent in Turkey Serena was killed in a car crash.
Her death raised suspicions as the Turkish government had accused Serena of spying only two days before.
The Siege of Kobane involved Islamic State Militants against Kurdish Freedom Fighters. Serena reported on Turkey smuggling high ranking Islamic State officials and soldiers into the country through so-called Syrian Refugee Camps and World Food Programme trucks.
One day before her death, in her last recorded interview broadcast, Serena spoke on how she was now afraid for her life. The Turkish government had labeled her a spy and ordered its citizens to call them if they spotted her.
The crash that took Serena's life is highly suspicious. For one thing, Turkish officials handled the entire investigation, and the United States had no role—nor did the US government seem to even try to take an active role in it despite Serena being a US citizen. According to Turkish media, a heavy vehicle—later identified as a cement truck—rammed into Serena's car. Her cousin Judy had been driving and sustained only minor injuries. Judy and Serena were taken to separate hospitals, Serena's over thirty miles from the hospital Judy was taken to. At first, it seemed the driver of the other vehicle was blaming Judy and Serena. Then the narrative pivoted, and the other driver was supposed to go on trial for death through negligence. The trial was supposed to take place in 2015, and as of 2019 had yet to occur.
Judy, Serena's cousin, completely disputes the cement truck story. Judy claims they were hit by a semi-truck that intentionally ran into them. No images or video of the crash site have ever been publicly released. Other discrepancies include the fact that at first Serena was said to have died at the scene of the crash, and then later was said to have died of heart failure at the hospital. Turkey and Lebanon both reportedly performed autopsies but could not confirm a cause of death or release the details of their investigations. Judith, Serena's mother, viewed her daughter's body in Lebanon. She claimed there wasn't a scratch on her daughter, and that Serena didn't even look dead. How could she look so perfect if she was killed from injuries sustained in a violent car accident?
After graduating high school in Michigan, Serena moved to Lebanon, near her father's hometown. She was hired in 2006 by Press TV while still attending university. The last four years of Serena's life were consumed by reporting on the wars and uprisings across the Middle East. Serena's mother says her daughter became an enemy of the now dictator in charge of Turkey (as of 2020) when Serena dared ask him some hard questions. She was not only removed from the press conference the dictator (who was Prime Minister at the time) had called, but she was also supposedly banned from Turkey entirely.
She had two young children when she was killed, and Serena herself was only twenty-nine years old. According to her family, Serena and her husband and children had been playing on returning to Michigan at the time of her death. According to Who What Why, Serena reportedly said to her mother a week before her death, ""This is my last trip and I'm done. Because, after that, there's nothing else that I can do — and I want to go out with a bang."
For Serena's bravery and fight to report the truth and nothing less; in 2019 The Serena Shim Award for Uncompromised Integrity in Journalism was established. She is also celebrated at the Arab American National Museum, an affiliate of the Smithsonian Institution in her native Michigan. Unfortunately that's not where Serena's story ends.
A week after her funeral, the Turkish Embassy in Lebanon dug an even deeper wound into the Shim family. They called to inquire whether or not Serena was still in Turkey, like they didn't already know she was dead.
A month after her death, the US State Department finally spoke. They claimed they did not conduct investigations into deaths overseas. They later said they could monitor areas where US citizens were living but were unable to conduct actual investigations when a citizen died on foreign soil. Six years after her death the United States government has yet to act or investigate how Serena actually died. To me, this is made all the more disgusting and shows the double standard of the media and the United States government at large. When the Washington Post reporter Jamal Khasoggi was murdered in October 2018 (in Turkey no less!), supposedly by the Saudi Arabian government, his name and face were everywhere, and even President Trump got involved. When Serena was killed, the media and President Obama were silent. Where is the justice for Serena? Where is the commendation for her? Why is no one showing her face, name, and photo amongst other reporters who are worthy of praise and being looked at in glory? In 2018, TIME Magazine named reporters and journalists at large as the person of the year. Was Serena included in those highlighted? You can guess the answer to that question.
I will never forget you Serena, and I can only pray for the day you and your family see the justice you so obviously deserve.
Badges Earned:
Find a Grave Marked
Sources:
https://whowhatwhy.org/2019/10/21/serena-shim-the-life-and-unexplained-death-of-a-syria-war-reporter/
https://www.theguardian.com/media/greenslade/2014/oct/20/journalist-safety-turkey
https://www.middleeasteye.net/news/war-zones-museum-legacy-serena-shim
https://www.anonymous-france.eu/blog/serena-shim/?__cf_chl_jschl_tk__=e54f3d5516497462985ca796f54d8efd64a1add6-1592096415-0-AYI7ktFUJ81Lf2kO38XEWfxZ0E4ZMKEBqV9vxS6q7TC31miyAdgKDH2XmbkfuaKs4JfLdh7jhYflsZFOsr73ztKw62TvxjXh-IZVd7PGP0_PO58WL7um9n-2VtMBoQrbqSQt_sfXEAcvvh1McGgkkjp2TYIQNLfF_q2lvqrz3HS5iCxTR1zLZAFCCThGUIWt8H2TUux41Bdgwie0K47OjqDY4VwlS046y4q_NvMGjqvnzG2fMvguPLFmlF1ivz3RLKg6YH08GXsvnIoN8ZHEoIrLAXy4l8DwHF3_5pAP1fAK