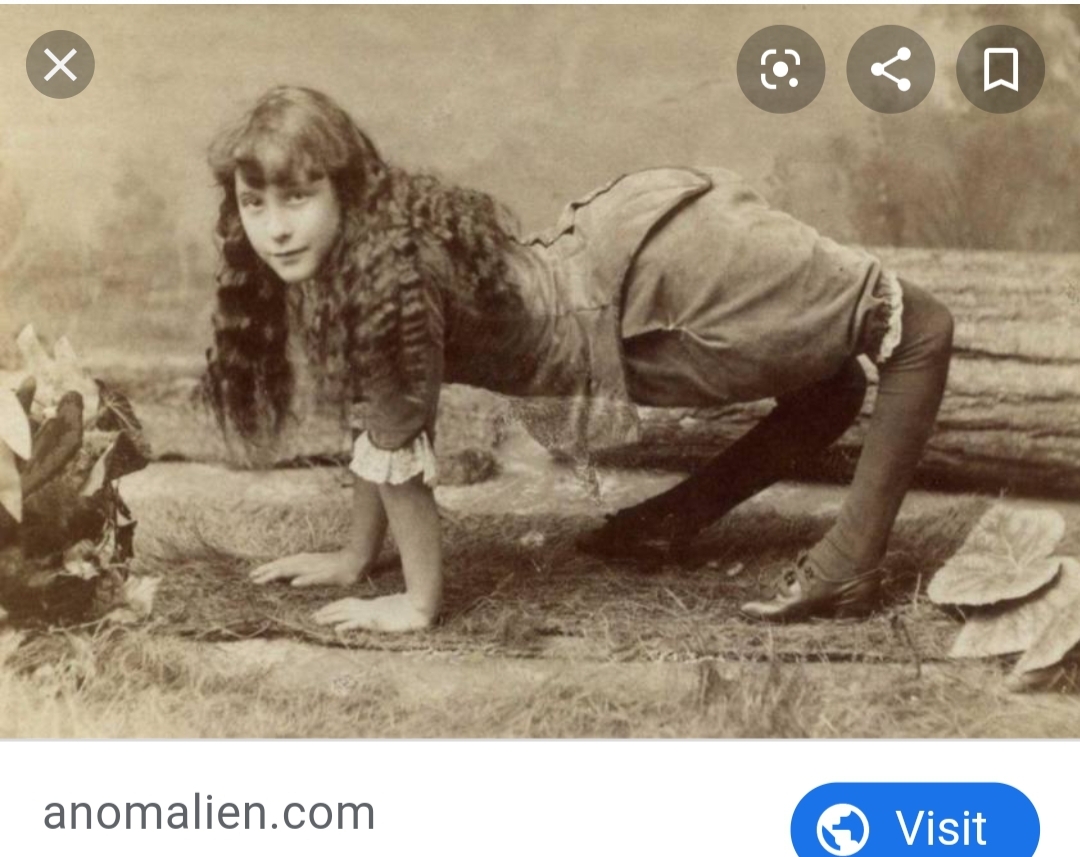 777: Ella Harper
The Camel Girl
Born: 5 January 1870, Gallatin, Tennessee, United States of America
Died: 19 December 1921, Nashville, Tennessee, United States of America
Ella was born with a rare orthopedic condition that made her knees bend backwards (called congenital genu recurvatum).
Ella's sideshow name was the camel girl because she preferred to walk on all fours to be more comfortable. Some claimed Ella's appearance resembled a camel when she walked on all fours, and sometimes she even appeared alongside a camel onstage to hammer in that comparison.
Her salary was around $200 a week; a huge sum in her day. When she quit performing around the age of sixteen, very little else was ever known about her. Ella probably retired to go to school, and according to Find a Grave she married later in life.
Badges Earned:
Find a Grave Marked
Sources:
https://entertainment.howstuffworks.com/arts/circus-arts/5-famous-sideshow-entertainers5.htm
https://warehouse-13-artifact-database.fandom.com/wiki/Ella_Harper%27s_Shoes