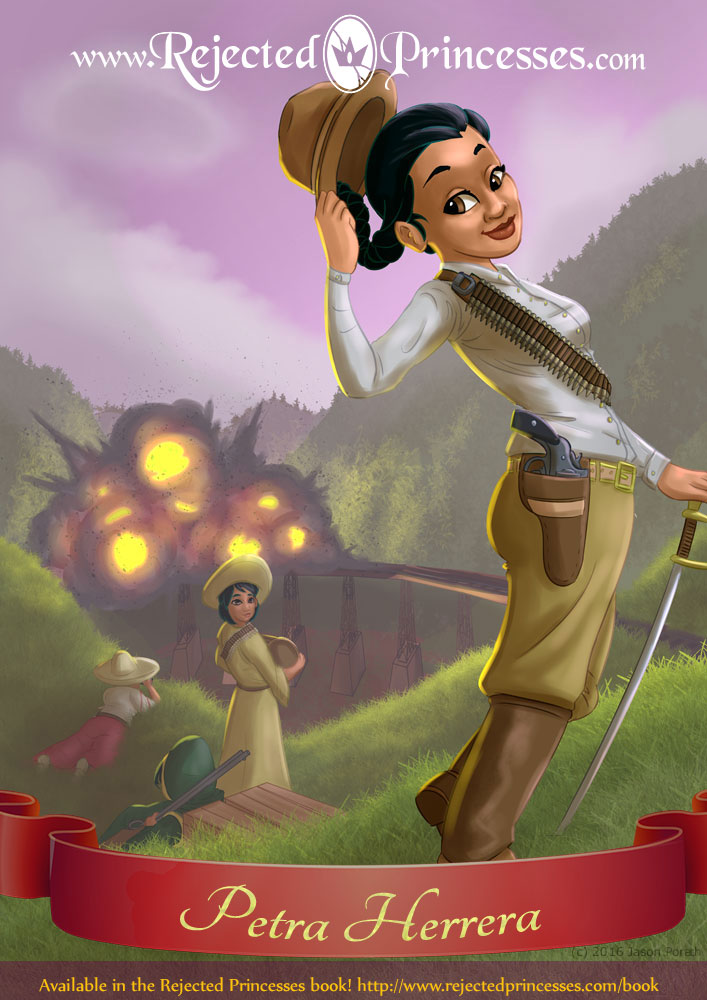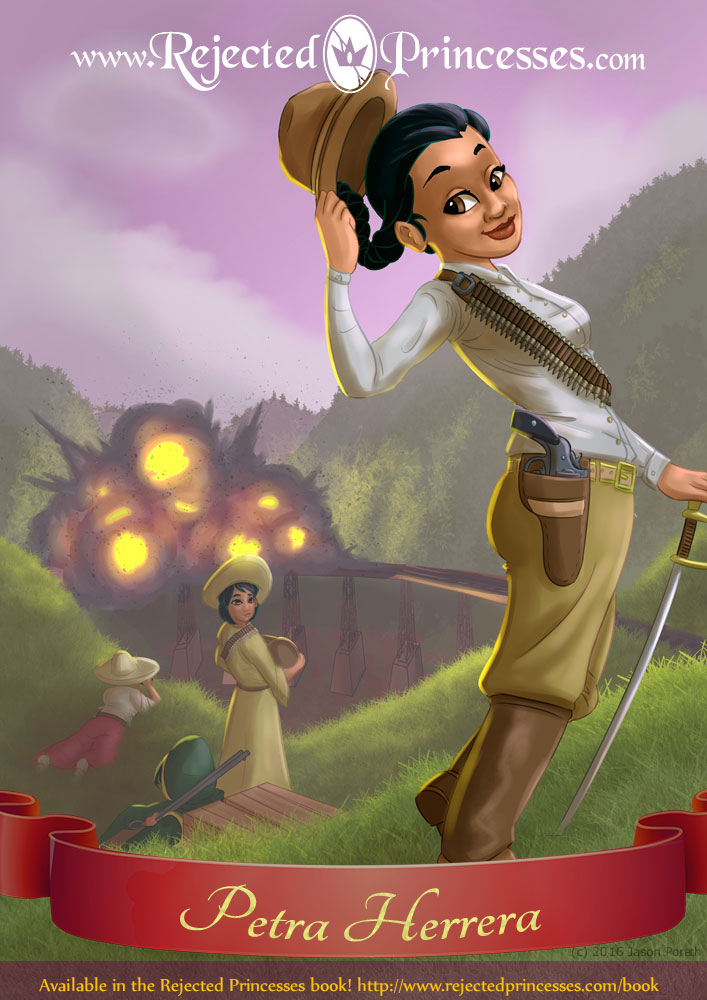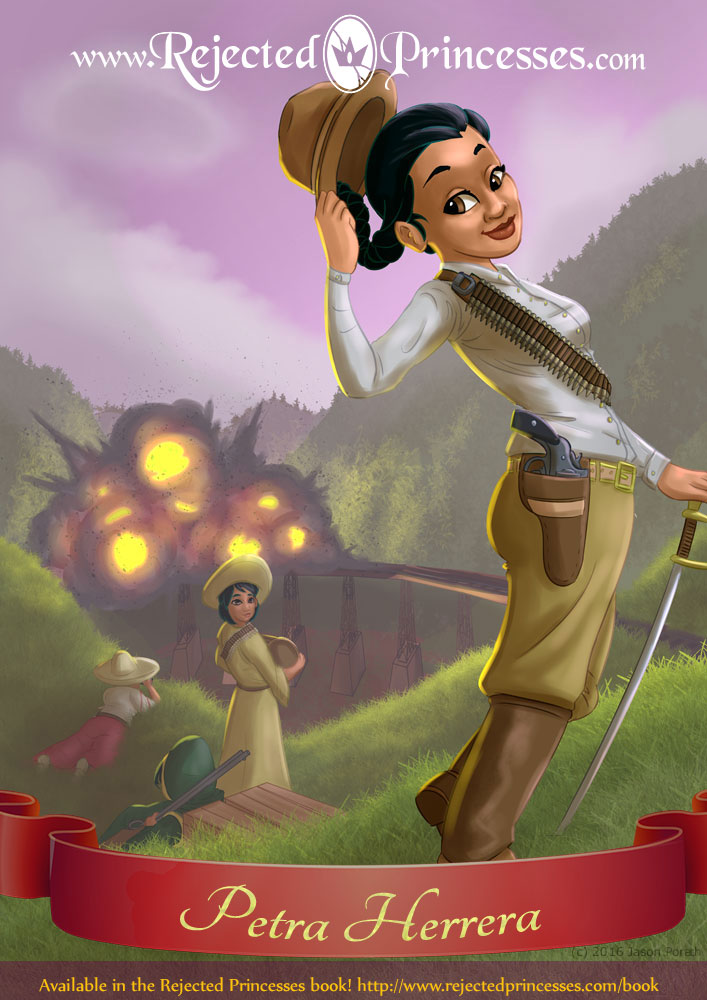 770: Petra Herrera
Soldadera who Fought in the Mexican Revolution
Birth Date Unknown, Mexico
Died: c.1917, Ciudad Jiménez, Chihuahua, Mexico
Petra fought alongside Pancho Villa under the name "Pedro" (she also dressed like a man).
What Petra's early life was like is unknown. When she was born, or where, or who her parents were—all mysteries. Why she even joined the fighting is unknown. I have listed her place of birth as Mexico because she fought so valiantly for her country, and obviously claimed Mexico as her country, but I don't have definitive proof she was born within the boundaries of the country.
Women were allowed to enter the Revolutionary Army, but they were not allowed in battle, which prompted Petra to take on her male persona. Her signature move was blowing up bridges.
Petra decided after a time that she'd climbed high enough through the ranks to expose herself as a woman, and surprisingly she wasn't immediately kicked out. By 1914, Petra was serving as a Captain under Pancho Villa, leading two hundred men into battle. Petra was also instrumental in sacking Torreón. Taking the city of Torreón gave the revolutionaries everything: armored trucks, ammunition, guns, everything. And yet Petra's involvement has been largely ignored or undercut.
The slight for this (and the fact the men refused to make Petra a general) made her decision to strike out on her own. Around 400 women joined up with Petra for an all-female troop, also evidently fed up with men by that point.
When the fighting ended, Petra and her women were absorbed into the regular military. Petra was again refused commission as a general and her women's brigade was disbanded. What happened to the women under her command after has been lost to history.
After the war Petra worked as a spy for a time. On one of her missions, she was posing as a bartender. While working one night, some drunk men came in and shot her three times. She later died of her injuries.
Badges Earned:
Rejected Princess
Located in My Personal Library:
Rejected Princesses by Jason Porath
Soldaderas In the Mexican Military; Myth and History by Elizabeth Salas
Sources:
https://www.rejectedprincesses.com/princesses/petra-herrera
https://www.teenvogue.com/story/mexican-revolutionary-petra-herrera-posed-as-a-man-to-fight
https://remezcla.com/features/culture/petra-herrera-mexican-revolution-heroine/