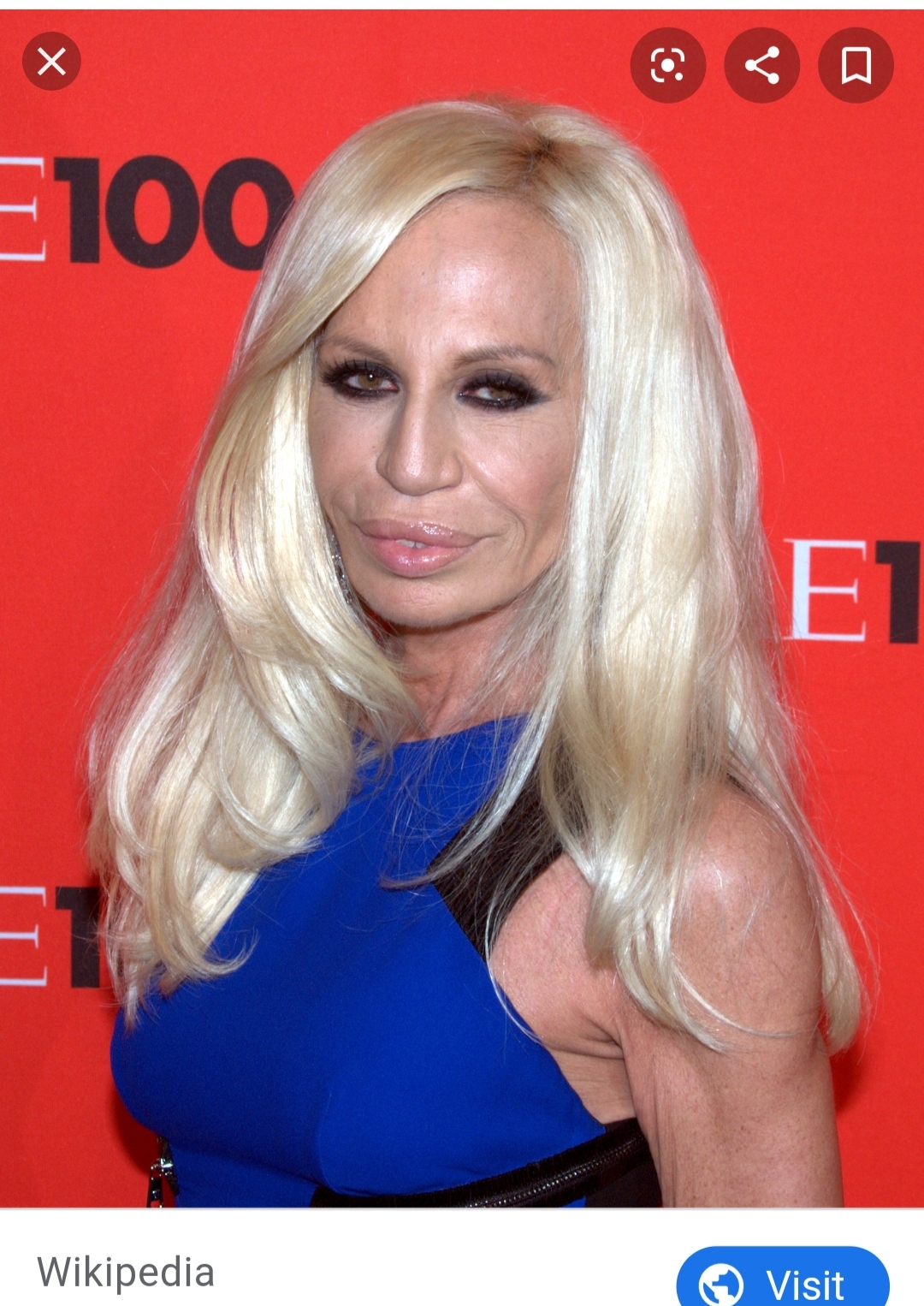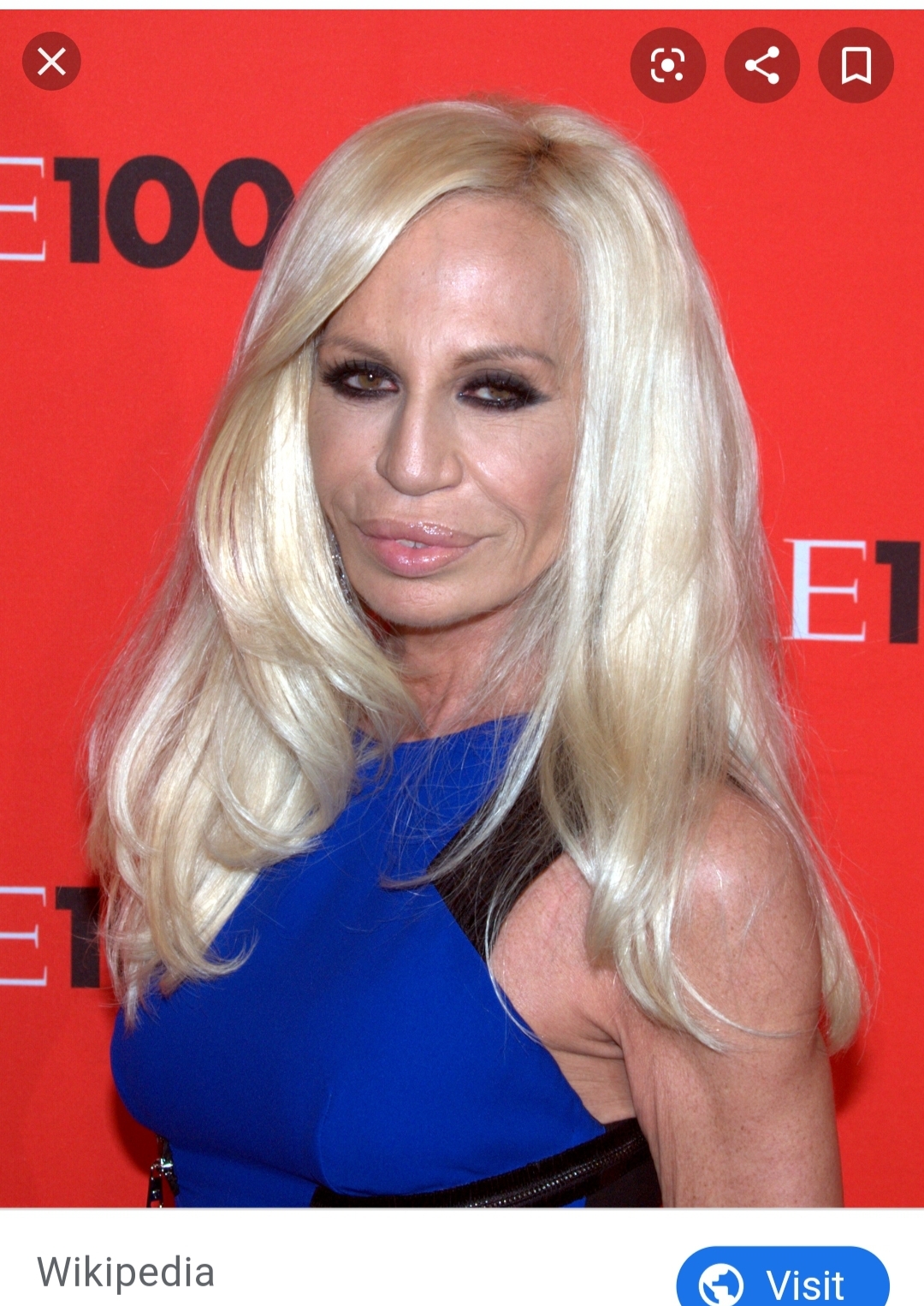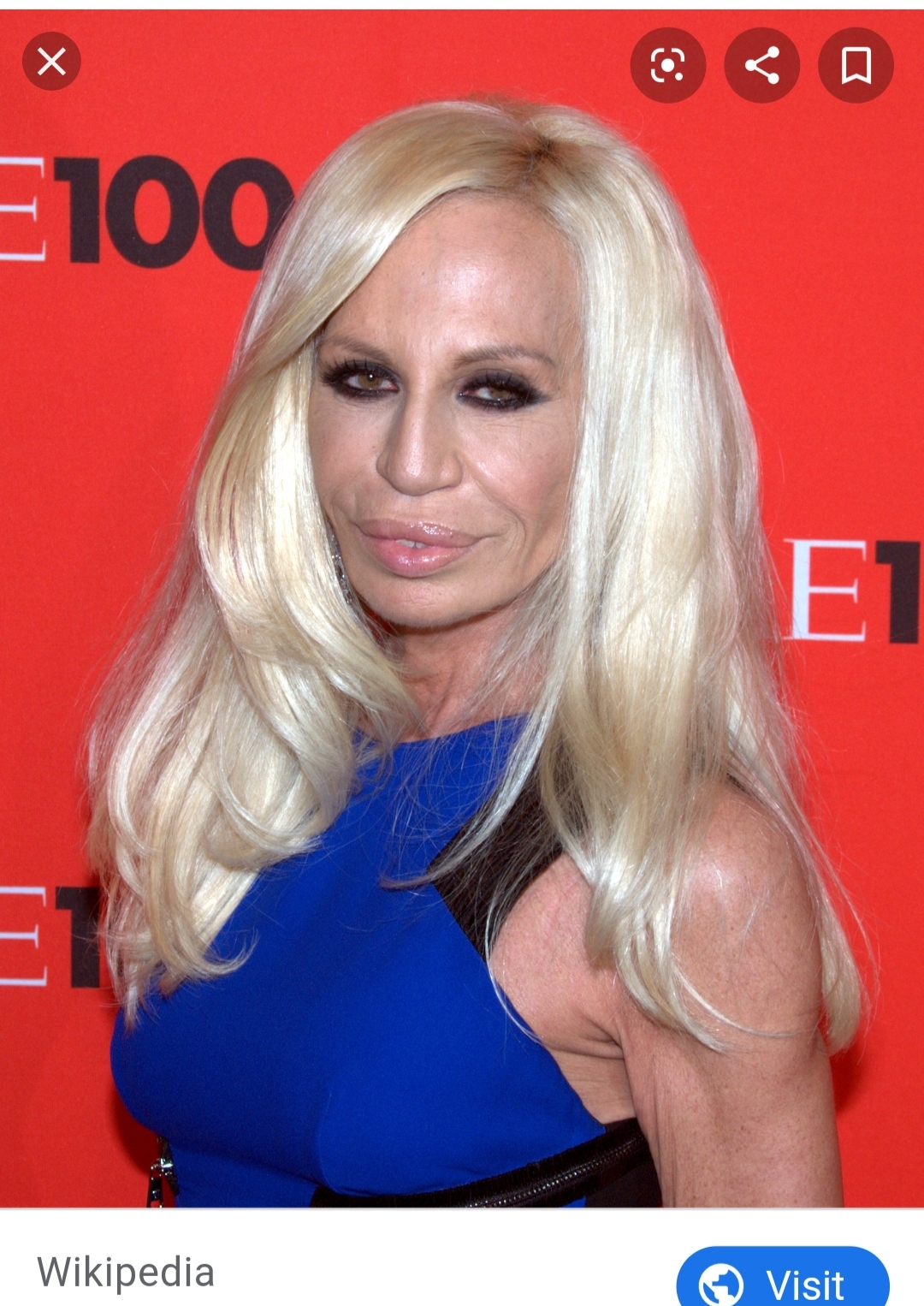 760: Donatella Versace
Artistic Director of the Versace Group
Born: 2 May 1955, Reggio Calabria, Italy
Donatella is also the sister of founder Gianni Versace.
Donatella and her brother built the fashion house from the bottom up and after his death she was left to continue on the legacy.
Despite the siblings being almost a decade apart in age they were extremely close. Gianni and Donatella were inspired to enter the world of fashion thanks to their mother, who was a dressmaker in their native Italy.
Donatella took on the role of Vice-President in 1978, becoming Vice President of the Board and Creative Director of the brand when her brother was murdered in 1997.
In her personal life, Donatella was married for a time and has two children with her former husband; a daughter named Allegra and a son named Daniel. Donatella also suffered from drug addictions after her brother's death, but eventual sought treatment for her issues in 2004.
Donatella's daughter Allegra was gifted a large portion of the company in Gianni's Will when he died, and she now serves on the board of directors, inheriting her share when she turned eighteen in 2004.
Donatella also works in various philanthropic roles. She is a patron of the Elton John AIDS Foundation and has won awards for her charitable work.
Donatella and her family reportedly did not approve of the American Crime Story season revolving around Gianni's murder (The Assassination of Gianni Versace: American Crime Story) nor did they have anything to do with it. In the show, Donatella is portrayed by Penelope Cruz.
Sources:
https://www.biography.com/fashion-designer/donatella-versace
https://www.businessoffashion.com/community/people/donatella-versace
https://www.britannica.com/biography/Donatella-Versace
https://www.vanityfair.com/hollywood/2018/01/versace-family-american-crime-story