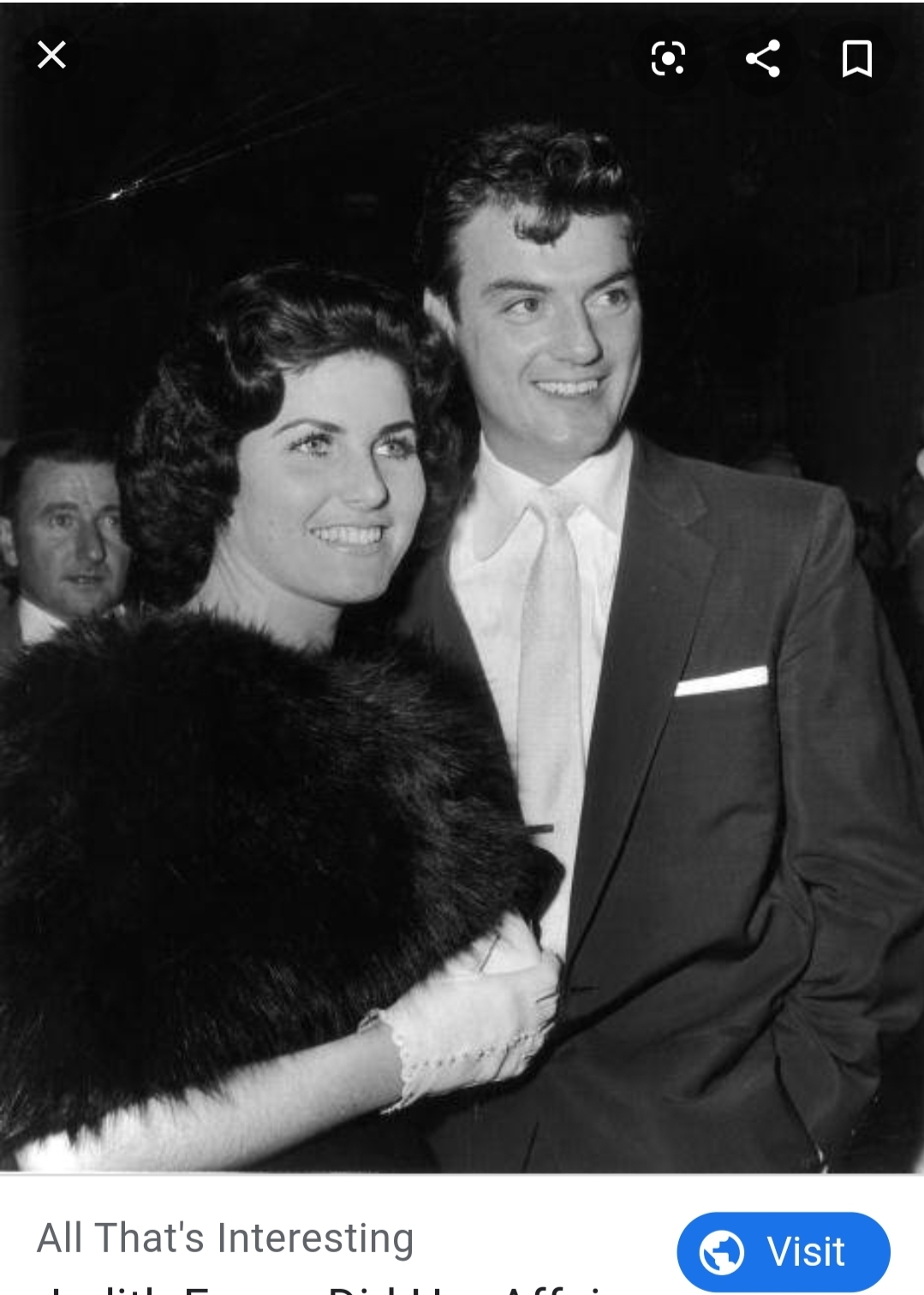 "I feel like I was set up to be the courier. I was a perfect choice because I could come and go without notice, and if noticed, no one would've believed it anyway."
739: Judith Exner
Allegedly President John Fitzgerald Kennedy's Mistress
Born: 11 January 1934, New York City, New York, United States of America
Died: 24 September 1999, Duarte, California, United States of America
Judith was the first woman to publicly admit to having an affair with the president.
She married for the first time at the age of eighteen, after being raised in a life of luxury thanks to her architect father in the rich Pacific Palisades in California. After her divorce, Judith began a relationship with Frank Sinatra that lasted several months in the late 1950's.
Judith was also connected to other mafia leaders, most notably being the mistress for a short time of Sam Giancana, Chicago's Godfather.
Supposedly, Judith also acted as a liaison between Giancana and JFK; helping ensure his election to the presidency. In all, Judith said she set up ten meetings between the two powerful men during the election cycle.
After the election, the FBI began investigating JFK's connection to the mob, and their investigation led to the ending of Judith and the president's relationship. It was only after their affair ended that Judith began seeing Giancana, but she ended that relationship as well after he proposed marriage.
After JFK's death, Judith had an illegitimate son whom she gave up for adoption, fell into a severe depression, attempted suicide, and married for the second time with a professional golf player. Then in 1975, Judith was subpoenaed. Giancana was also subpoenaed but was shot seven times before he could talk. Its no surprise Judith feared for her life at this time.
Judith released a memoir in 1977 but was vilified by the press and basically called a liar by the Kennedy family; however today most historians believe her story…to a degree at least. According to her obituary in The New York Times, Giancana's daughter claimed the mob boss disliked the president and he would have never helped get him elected. Whatever the truth is, it makes for a great story!
Judith passed away from breast cancer.
Badges Earned:
Find a Grave Marked
Located In My Personal Library:
Killing the Mob: The Fight Against Organized Crime in America by Bill O'Reilly and Martin Dugard
Sex With Presidents: The Ins and Outs of Love and Lust in the White House by Eleanor Herman
The House of Kennedy by James Patterson and Cynthia Fagen
Sources:
https://allthatsinteresting.com/judith-exner
https://www.nytimes.com/1999/09/27/us/judith-exner-is-dead-at-65-claimed-affair-with-kennedy.html