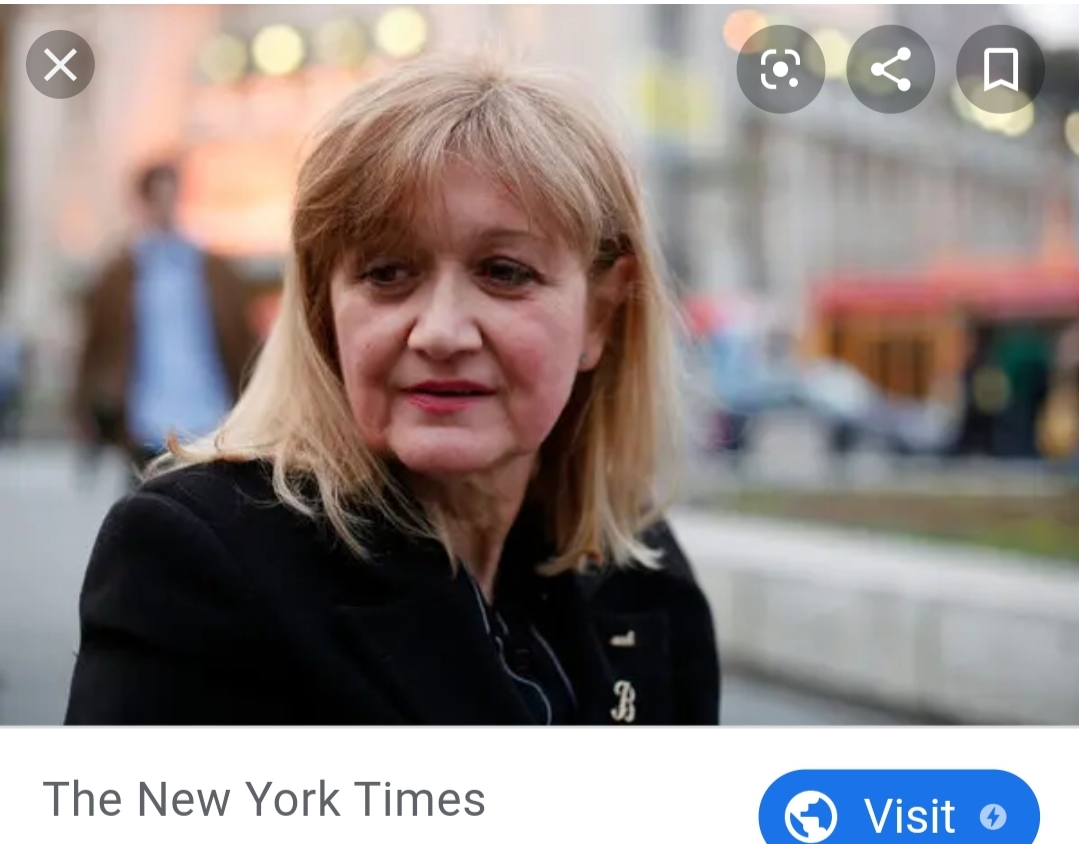 "I am like a cat; I have had nine lives. But if nationalist forces in this country prevail, my heart will burst."
733: Vesna Vulović
Record Holder for Highest Freefall Without a Parachute
Born: 3 January 1950, Belgrade, Serbia
Died: 23 December 2016, Belgrade, Serbia
Vesna earned her place in the world record books after the plane she was working on as an airline stewardess exploded at 33,000 feet, leaving Vesna to plummet to her near death—but she miraculously survived.
All twenty-seven other passengers and crew on the DC-9 died.
Vesna fell into a ten-day coma after suffering a fractured skull, two crushed vertebrae, a broken pelvis, several broken ribs, and two broken legs. She was also paralyzed from the waist down for a time. She had no memory of the flight or her miraculous descent from the heavens.
The accident occurred in 1972, and Vesna was not actually supposed to be on the flight. A different stewardess named Vesna was assigned to the flight, but our Vesna was aboard instead. Vesna had only been working a as a stewardess for eight months when the accident happened.
How the plane itself blew up has been disputed. Original accounts after the accident stated the plane was ripped apart by an explosive ordinance inside a suitcase, but in 2009, two independent reporters in Prague released a report stating the Czechoslovakian Air Force had mistakenly shot the plane down, and it was from a much lower altitude. The truth may never be revealed.
Although suffering other health issues throughout her life, Vesna eventually returned to work for the airline—but kept her feet firmly on the ground seeing as her new job was as a desk agent. She was also honored as a national hero in Serbia.
In her later years, Vesna was forcibly retired from the airline for her political leanings. She campaigned against a candidate who later died in prison before he could be tried for crimes against humanity. Vesna later also campaigned for a democratic party presidential contender. She was a firm advocate in fighting nationalism in her country. At the time of her death, she was living alone with three cats. She was divorced and had no children.
Badges Earned:
Find a Grave Marked
Sources:
https://www.nytimes.com/2016/12/28/world/europe/vesna-vulovic-died-flight-attendant-in-plunge.html
https://www.bbc.com/news/world-europe-38427411
https://www.washingtonpost.com/world/europe/vesna-vulovic-serbian-flight-attendant-who-survived-1972-crash-dies-at-66/2016/12/29/92664a82-ce01-11e6-b8a2-8c2a61b0436f_story.html