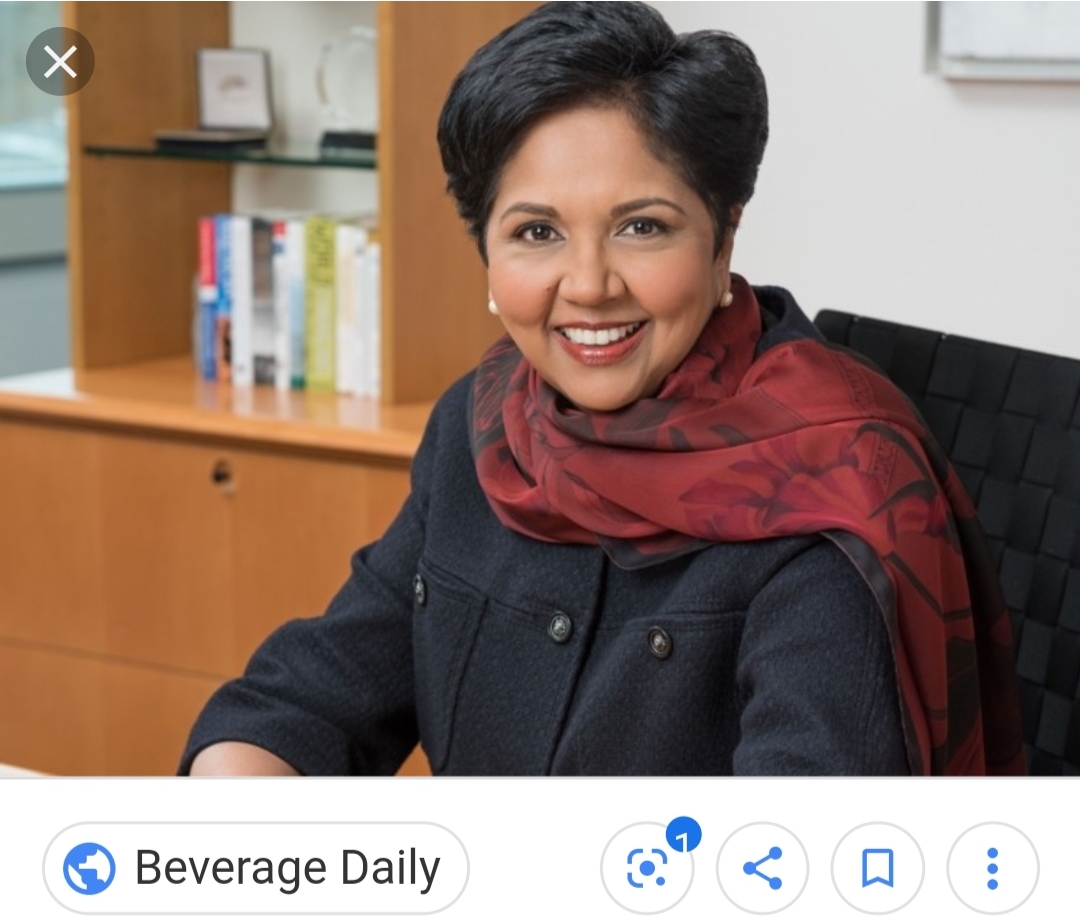 65) Indra Nooyi
Former Pepsi Co CEO and Chairwoman
Born: 28 October 1955, Tamil Nadu, India
Her idea to move the company into a healthier direction did not sit well with consumers who liked their sugary drinks, however, she was instrumentally successful in diversifying and restructuring the brand.
Her restructuring techniques included spinning off PepsiCo's restaurants (Taco Bell, KFC, Pizza Hut, etc) into Yum! Brands Inc and spinning off PepsiCo's bottling operations. Indra also oversaw the acquisition of Tropicana Products in 1998 and the merger with Quaker Oats Co. in 2001.
Indra was the first female CEO of PepsiCo.
After stepping down as CEO Indra expressed regret over not spending more time with her children when they were growing up and working too much.
She does still serve on Amazon's board of directors. Before working for PepsiCo, she worked for Motorola.
Sources:
https://www.cnbc.com/2018/10/03/indra-nooyi-shares-a-work-regret-on-her-last-day-as-pepsico-ceo.html