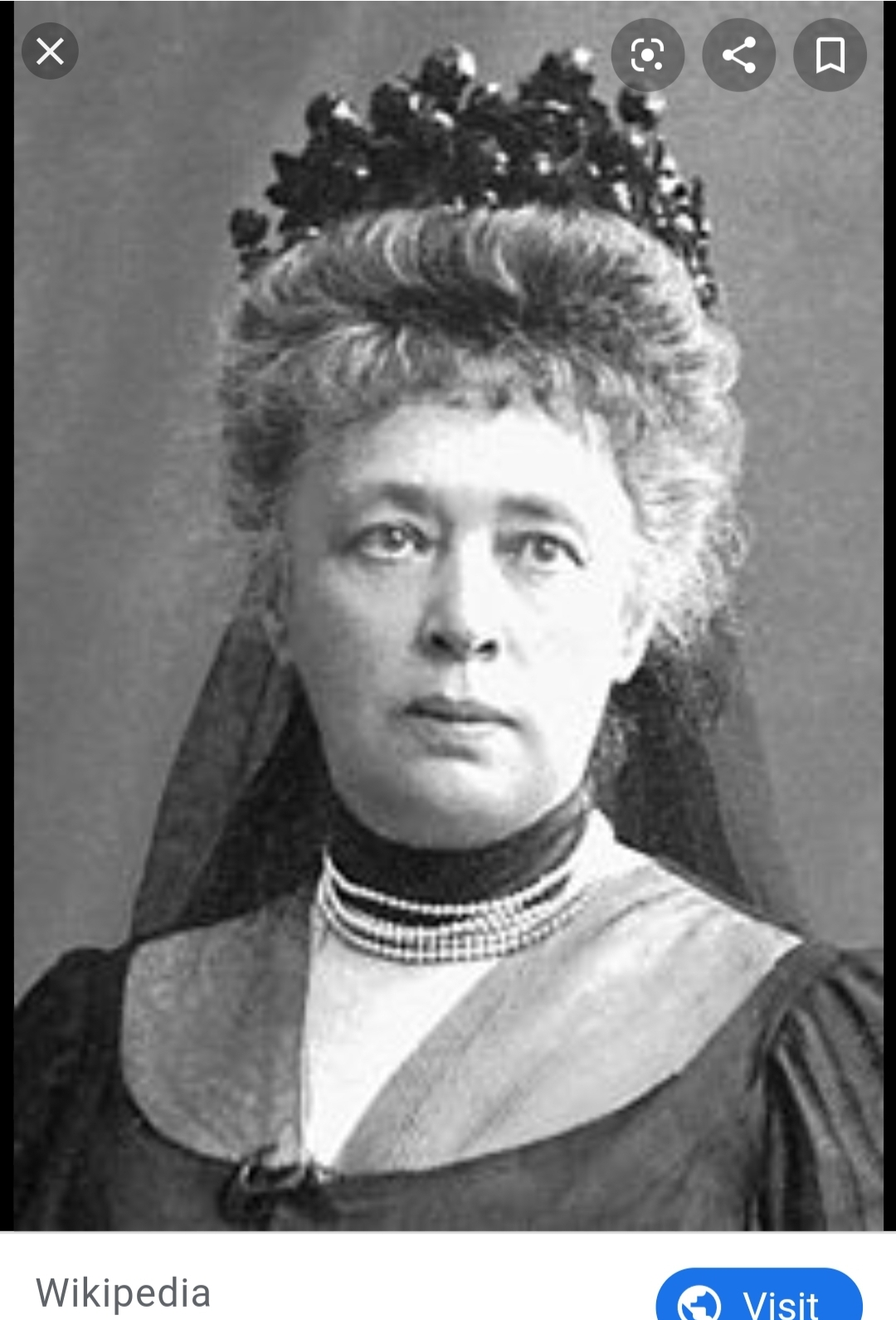 "War is not necessary to achieve glory. In technology, art, science…more beautiful goals than those on the battlefield beckon."
649: Bertha von Suttner
Novelist and Peace Activist
Born: 9 June 1843, Prague, Austrian Empire (Present-day Prague, Czech Republic)
Died: 21 June 1914, Vienna, Austrian Empire (Present-day Vienna, Austria)
Bertha was the first Woman to be Awarded the Nobel Peace Prize independently. She was also the second female Nobel laureate overall.
Bertha wrote poetry, other works, and taught languages, needing these jobs to earn money. Bertha and her husband's marriage was not approved of by his family (she was seven years older than him after all), and so they moved to the Caucasus and worked primarily as writers.
Eventually her husband's family grew amicable to their marriage, and Bertha and her husband returned to Austria, where she would write the majority of her works. It was upon her return to Austria that Bertha became entrenched in the cause of peace, writing multiple books and working in various aid societies to promote the cause.
Bertha served as longtime president of the Austrian Peace Society. Bertha's work in the peace society was so instrumental in fact, she is seen as partially responsible for Alfred Nobel's creation of the Nobel Peace Prize.
Bertha passed away two months before the world descended into what would be called "The War to End All Wars". She had spent the last decades of her life warning Europe this war would come to pass should they not change their ways, and Bertha might have seen it come true had it not been for the illness that took her life (suspected to have been cancer).
In December of 2019, Google honored Bertha with a Google Doodle on the anniversary of her being awarded the Nobel Peace Prize.
Badges Earned:
Find a Grave Marked
Located In My Personal Library:
Uppity Women Speak Their Minds by Vicki Leon
The Book of Awesome Women: Boundary Breakers, Freedom Fighters, Sheroes, and Female Firsts by Becca Anderson
Sources:
https://www.nobelprize.org/prizes/peace/1905/suttner/biographical/
https://www.google.com/doodles/celebrating-bertha-von-suttner
https://www.britannica.com/biography/Bertha-Freifrau-von-Suttner
https://www.findagrave.com/memorial/143445002/bertha-von_suttner