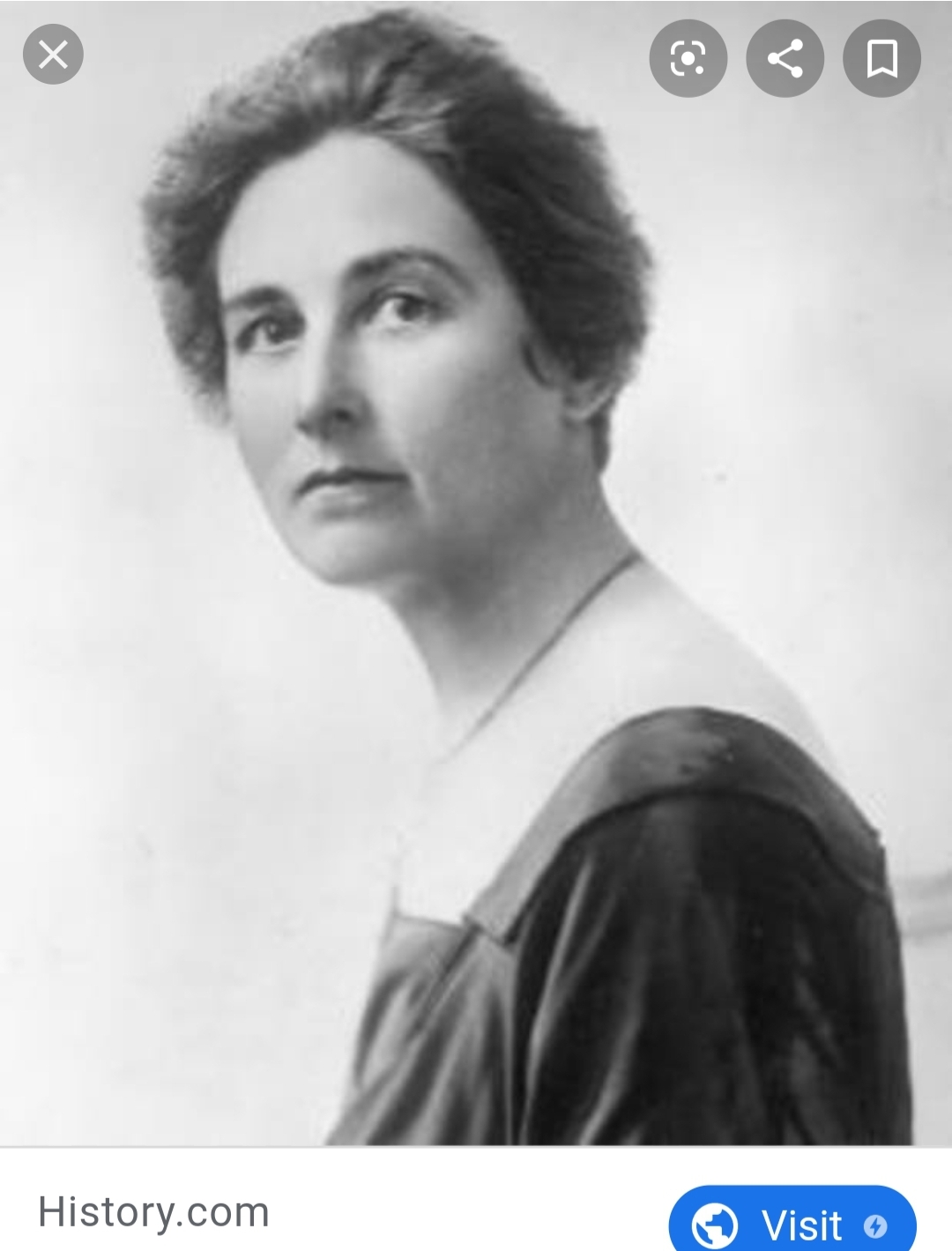 644: Martha Borthwick Cheney
Most Remembered for Being Frank Lloyd Wright's Mistress
Born: 19 June 1869, Boone, Iowa, United States of America
Died: 15 August 1914, Spring Green, Wisconsin, United States of America
Also Known As: Mamah Cheney
Martha was previously married with two children, while Frank was still married with six. Though Frank was firmly in love with Martha, his wife refused to grant him a divorce. Martha's ex-husband was a client of Frank's, and this is how they originally met.
Martha was a translator and feminist. Together, she and Frank were able to bring the ideas of the Swedish Feminist Ellen Key to the American public. Martha had obtained a bachelor's degree from the University of Michigan and worked for a time as a librarian.
In 1911, Frank built a home and studio hidden away in a secluded home in Wisconsin for him and Martha to live. The media would dub the home the "Love Cottage", however the locals were not happy about their new neighbors. The school board was horrified at the thought of Frank and Martha poisoning the minds of the youth with their sin, etc, and some of the townsfolk even wanted the sheriff to arrest Frank.
One day, Frank was in Chicago working on a new commission. Martha sat down to eat with her children, eight-year-old Martha and twelve-year-old John. At the same time, the house servants also sat down to eat. It was a perfectly normal day…until it wasn't.
Her children, four other domestic servants, and Martha were all murdered by another employee of the home after he went on a homicidal rampage with an axe. Two other people survived the attack. After they were dead, the man tossed gasoline around the house and lit the place on fire.
No motive has ever been definitively proven, but possible explanations include racial issues between the killer and the other members of the staff or the fact that he and his wife were being let go from their jobs the day after the attack.
By the end of 1914, Frank had rebuilt most of the home, and announced he had fallen in love with another woman. They married in 1923, after Frank finally obtained a divorce from his first wife. Then a few years later the "Love Cottage" burned again. Frank rebuilt once more, and today the house is a National Historic Landmark.
Badges Earned:
Find a Grave Marked
Sources:
https://www.history.com/news/the-massacre-at-frank-lloyd-wrights-love-cottage
http://www.steinerag.com/flw/Artifact%20Pages/PhotoWrightPortraitsC.htm
https://www.findagrave.com/memorial/34136185/martha-bouton-cheney