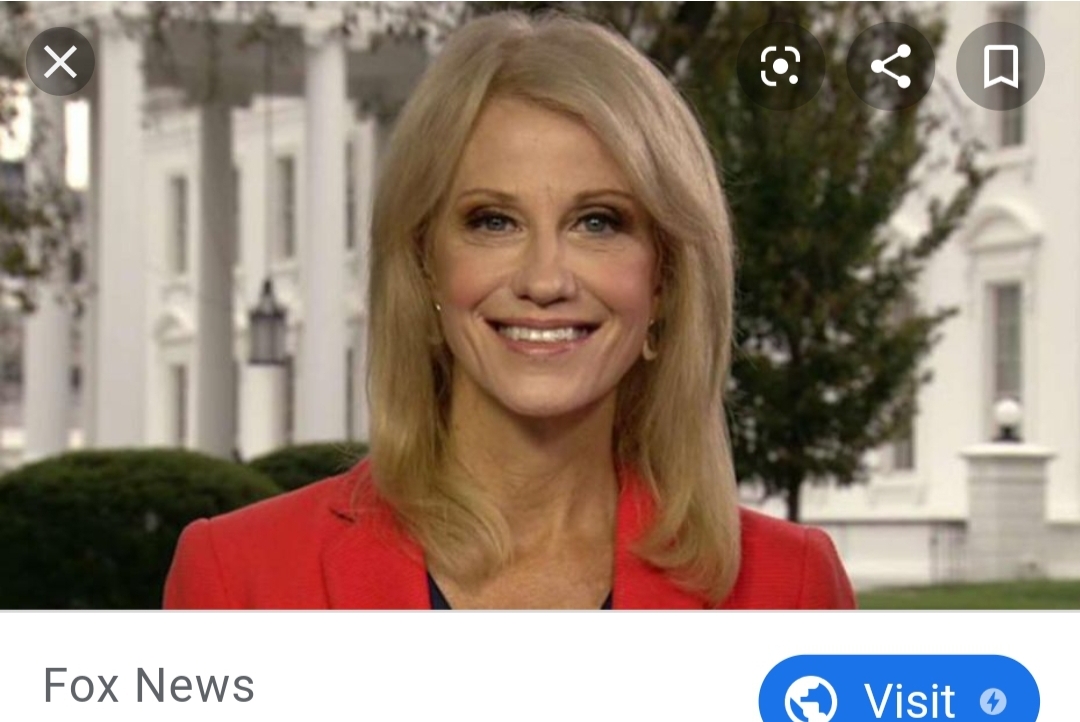 642: Kellyanne Conway
Strategist and The First Woman to Run a Successful United States Presidential Campaign
Born: 20 January 1967, Camden, New Jersey, United States of America
Kellyanne did this for President Donald Trump during the 2016 presidential cycle.
She served as an advisor for President Trump from 2017 to early 2020, when she stepped away from her White House role to focus on her family.
Kellyanne holds degrees in political science and law. In the early 1990's, she began working as a professional pollster. Kellyanne's focus was getting female voters out to vote for Republican candidates. She even launched her own company to focus on this work: inc./WomanTrend. Kellyanne has worked with various Republican candidates and spokesmen over the years and has even written a book.
Unfortunately for Kellyanne, she gets a lot of flack not just for working in the Trump White House, but also from other so-called feminists as well. Let's be completely honest people, if Kellyanne had run Hillary Clinton's campaign, she would have been celebrated all over the world, but she didn't, so now everyone in the media and the majority of the left hates Kellyanne, including her own husband!
That's right, more often than not, when Kellyanne's name is in the news, its because her husband is attacking her coworkers online. So much for being a supportive partner, right?
To be completely fair, Kellyanne has faced some criticisms that are actually worthwhile, not just attacks for being a Conservative woman. Included in these are her repeated violations of the Hatch Act, which is supposed to stop members of the United States Government from participating in certain partisan activities.
Sources:
https://www.biography.com/personality/kellyanne-conway
https://www.nydailynews.com/news/national/ny-kellyanne-conways-husband-donates-to-joe-bidens-campaign-20200304-mwqoacuggfcutfxvomhrea5cyi-story.html