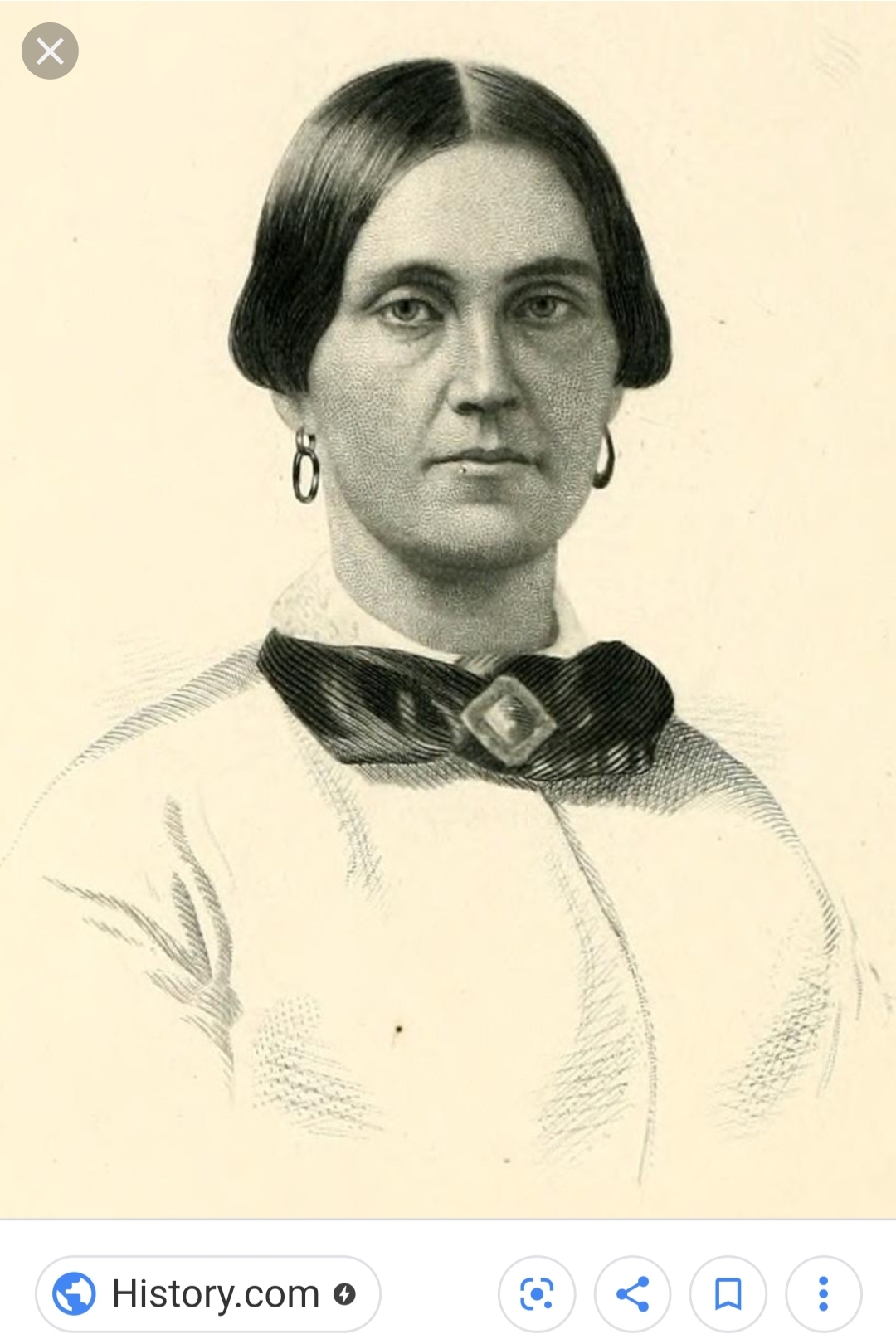 "I think John Wilkes Booth was only an instrument in the hands of the Almighty to punish this proud and licentious people."
50) Mary Surratt
You Might Want to Read This Before Blindly Passing Judgement
Born: 4 May 1823, Maryland, United States of America
Died: 7 July 1865, Washington DC, United States of America
Boardinghouse owner and the first woman to be executed by the United States federal government.
Mary was pretty well educated for a woman of her time. She became a Catholic while attending Catholic School as a teenager and took the confirmation name Eugenia after St. Eugenia.
She married at the age of seventeen in 1840, and she and her husband would have three children.
The Surratt Tavern would open in 1852. In 1854 the tavern also became a post office and Mary's husband would serve as postmaster general of the area until his death in 1862. The tavern was also a polling place in local elections.
After her husband's death Mary sank further and further into the debt he'd already left her until she was in complete financial ruin by 1864.
She would move into the DC area itself and began running a boardinghouse—and it was here that she would meet John Wilkes Booth.
Mary was arrested in connection with the assassination of President Abraham Lincoln on April 17th, 1865. Today the trial has been criticized for the fact it was a military and not jury trial.
For more information about the trial I highly recommend watching The Conspirator (2011) (Trailer linked in this article).
Mary was hung on July 7th, 1865—her fate sealed by one of her boarders who became the government's star testifying witness.
In 1866 the Supreme Court handed down their ruling that the military could not conduct trials in civilian cases—such as this one.
Badges Earned:
Find a Grave Marked
Located In My Personal Library:
After the Fact: The Surprising Fates of American History's Heroes, Villains, and Supporting Characters by Owen Hurd
Uppity Women Speak Their Minds by Vicki León
Sources:
http://www.surrattmuseum.org/mary-surratt
https://www.findagrave.com/memorial/6389114/mary-elizabeth-surratt