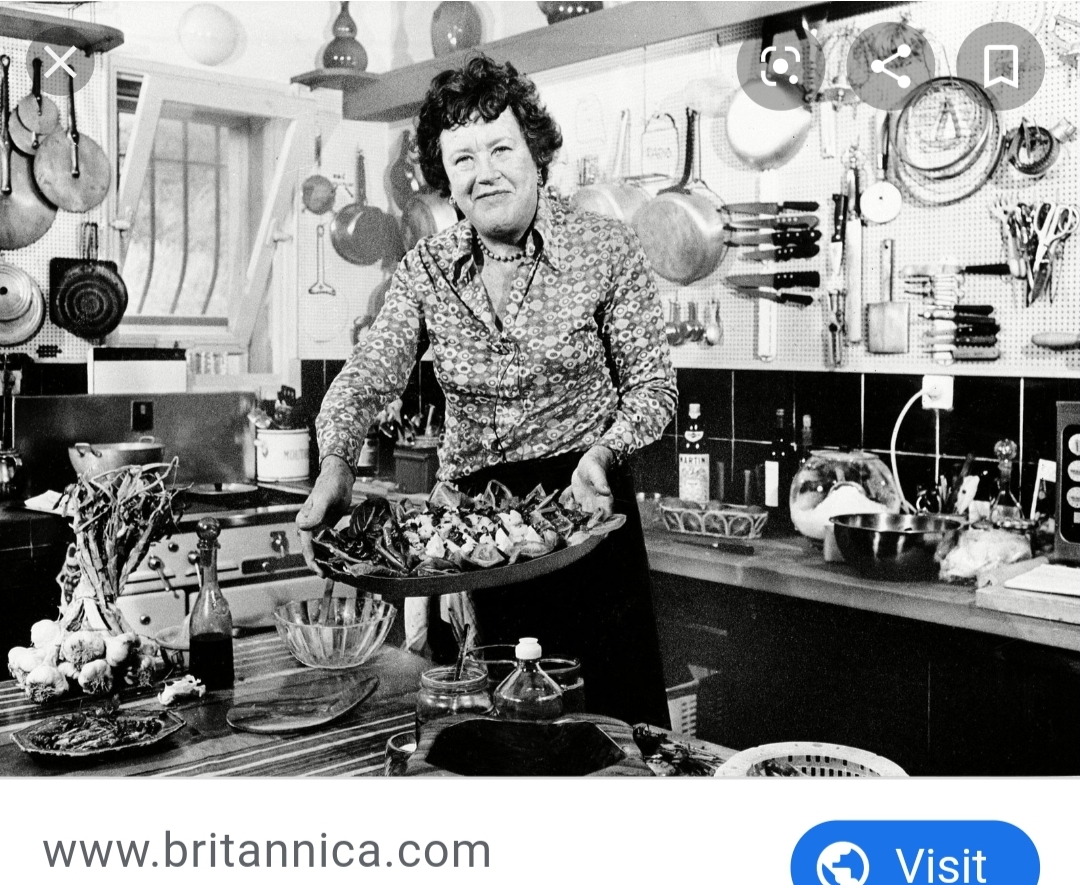 302: Julia Child
Celebrity Chef
Born: 15 August 1912, Pasadena, California, United States of America
Died: 14 August 2004, Montecito, California, United States of America
Julia is remembered for teaching the American television viewing public all about French cuisine.
She also wrote several cookbooks over the course of her life.
Julia stood at six foot two inches, but her friendly demeanor made her warm and welcoming to all who knew and watched her.
During World War II, she served as a spy in the Office of Strategic Services—the precursor to the CIA, first as a clerk and typist and later as a researcher to develop a shark repellent tool to prevent sharks from accidentally setting off explosives meant for German U-Boats.
Julia was the only woman in her class at Cordon Bleu Culinary Institute in 1949 and survived breast cancer when she was fifty-five.
In 1993, she became the first woman to be inducted into the Culinary Institute of America's Hall of Fame.
Badges Earned:
Find a Grave Marked
Located In My Personal Library:
Who Was Julia Child? By Geoff Edgers
Where Are They Buried? How Did They Die? by Tod Benoit
Sources:
https://juliachildfoundation.org/timeline/