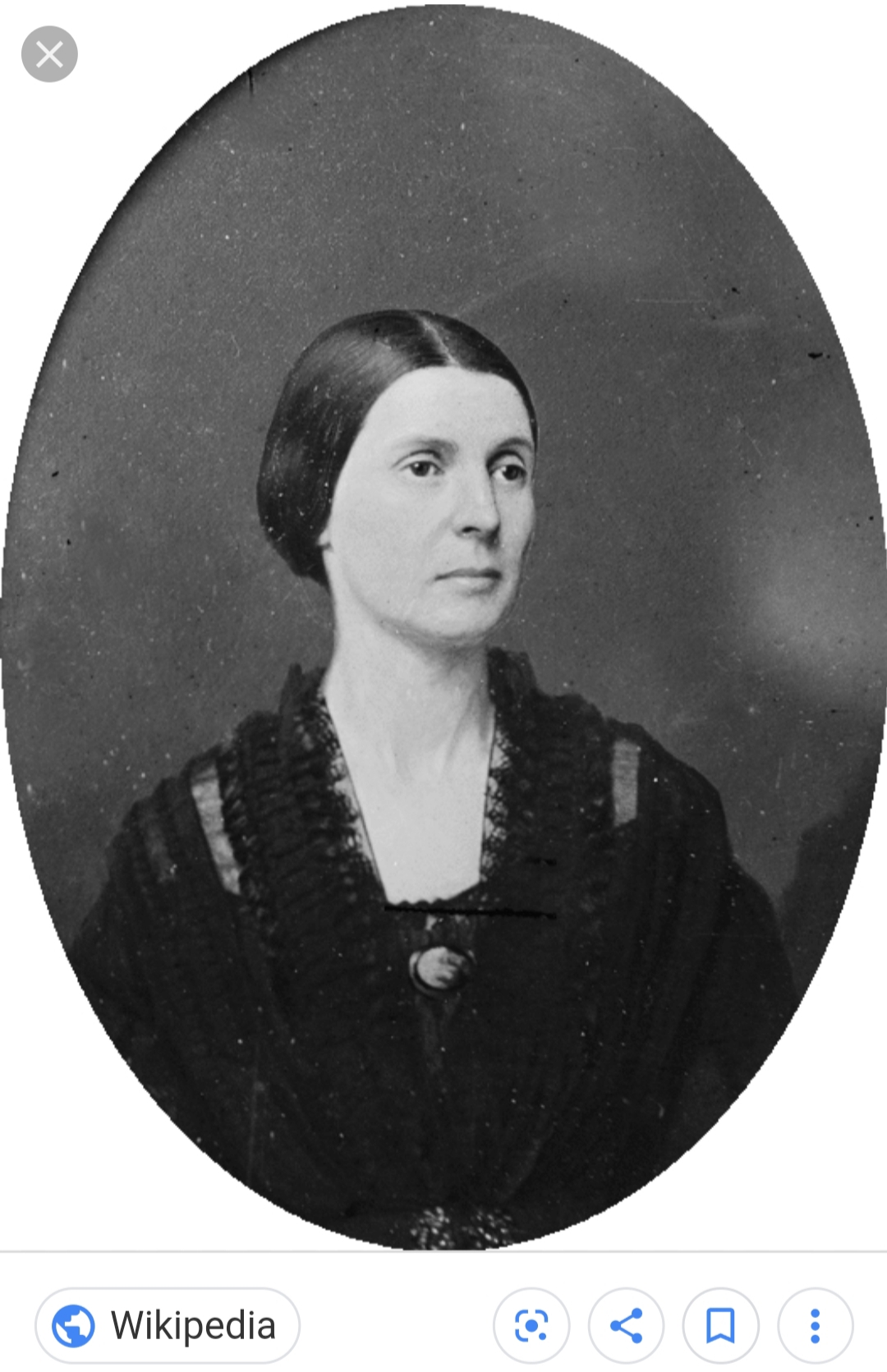 220: Rose O'Neal Greenhow
Confederate Spy
Born: c.1815, Most Likely Montgomery County, Maryland, United States of America
Died: 30 September (Or 1 October, depending on Source) 1864, Atlantic Ocean near Wilmington, North Carolina, Confederate States of America (Present-day United States of America)
Rose used her position as a socialite in Washington DC to run a spy ring for the Confederacy.
She attained her position in society by marrying a prominent physician and historian.
Rose was a confidante to many political figures including John C Calhoun and James Buchanan.
Her husband died before the war and so she began spying very early on.
In 1861, she was arrested by Allan Pinkerton and sentenced to house arrest, but she continued to pass information—and after being moved to prison, continued from there as well.
She was soon exiled to the South and rewarded by President Jefferson Davis for her work as a spy.
In August of 1863 she headed for Europe as an unofficial agent for the Confederacy and while there she published her prison diary.
Rose died from drowning after the ship she was on tried to unsuccessfully run the Union blockade in North Carolina. She was weighed down by gold sovereigns in her clothes.
Rose's story is recounted on an episode of Monumental Mysteries titled "Pickles Saves the World Cup, Strowger Switch, Rebel Hope."
Badges Earned:
Find a Grave Marked
Located In My Personal Library:
Liar, Temptress, Soldier, Spy by Karen Abbott
Star Spangled Scandal: Sex, Murder, and the Trial That Changed America by Chris DeRose
The Pinks: The First Women Detectives, Operatives, and Spies with the Pinkerton National Detective Agency by Chris Enss
Scandalous Women: The Lives and Loves of History's Most Notorious Women by Elizabeth Kerri Mahon
Legends & Lies: The Civil War by Bill O'Reilly and David Fisher
America's Women: 400 Years of Dolls, Drudges, Helpmates, and Heroines by Gail Collins
Sources:
https://www.britannica.com/biography/Rose-ONeal-Greenhow
https://www.findagrave.com/memorial/1772/rose-o_neal-greenhow