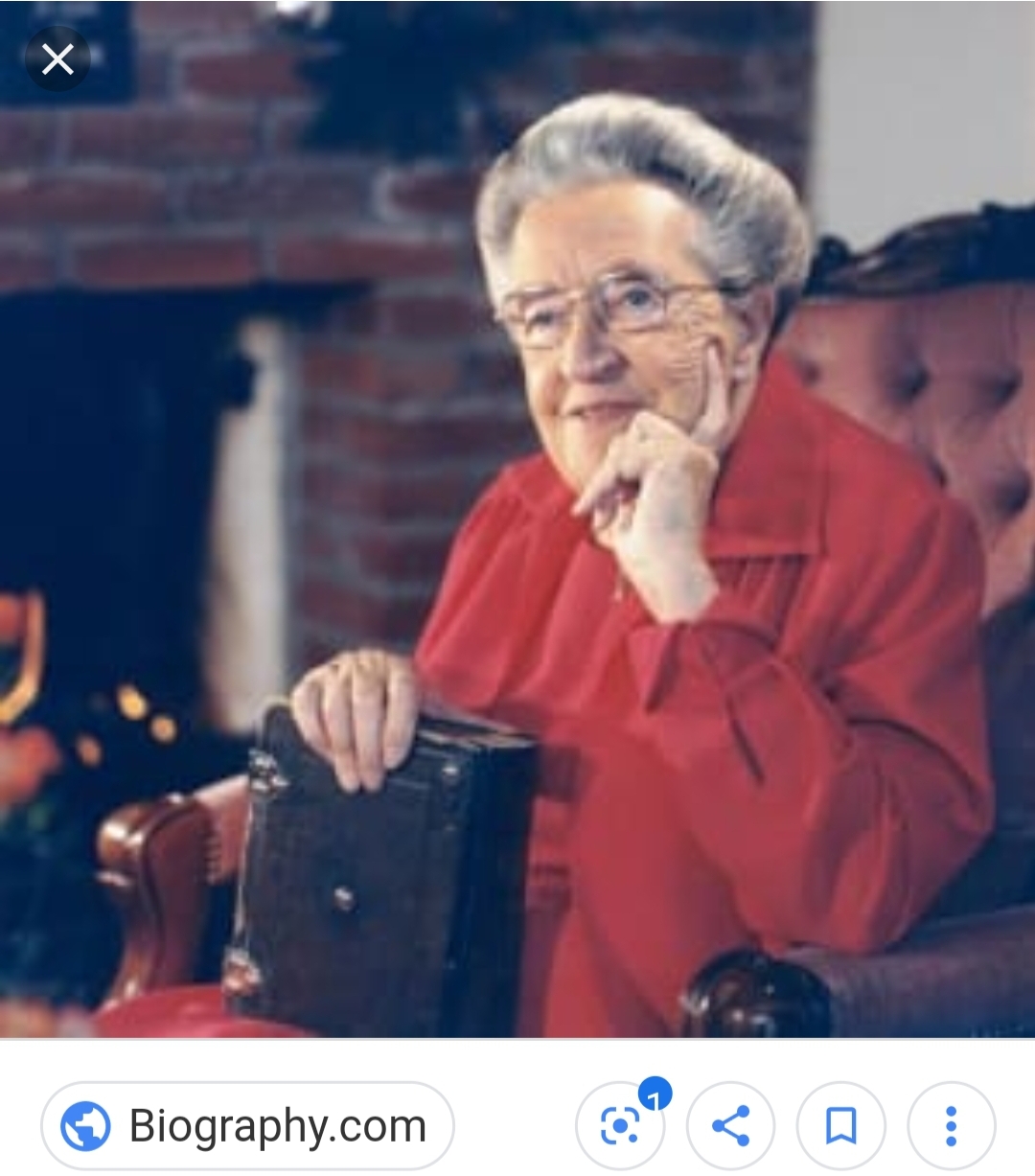 120) Corrie ten Boom
Survived Ravensbrück Concentration Camp and Later Wrote About her War Experiences
Born: 15 April 1892, Amsterdam, Netherlands
Died: 15 April 1983, Placentia, California, United States of America
Original Name: Cornelia ten Boom
She was the third operator of her family's watch shop in Haarlem, Netherlands and she celebrated one hundred years of business there (According to Yelp the business is still open, just owned by a different family).
They were very Christian and took in many foster children during the 1920's and 1930's while their parents did missionary work (Corrie lived with her father and sister in the house which was connected to the watch shop).
During World War II, they would convert the shop into a Hiding Place (the inspiration for the name of her memoir of the same name)—they passively resisted the Nazi Occupation by protecting Jewish people.
The ten Booms and those they worked with saved an estimated 800 Jews during the war.
In 1944 Corrie, her father, her sister, and around thirty others were arrested by the Nazis after being betrayed.
However, the six people hiding in the house (four Jews and two members of the Dutch Underground) remained undetected and escaped (four of the six would survive the war).
Corrie's father died ten days after his arrest and Corrie's sister would perish in Ravensbrück but Corrie survived.
After the war and her release, she would travel to over sixty countries to spread Jesus's gospel and message of love and healing, she passed away on her ninety-first birthday having never married or had any children.
Badges Earned:
Find a Grave Marked
Located In My Personal Library:
The Watchmaker's Daughter: The True Story of World War II Heroine Corrie ten Boom by Larry Loftis
Sources:
https://www.corrietenboom.com/en/information/the-history-of-the-museum
https://www.tenboom.org/about-the-ten-booms/