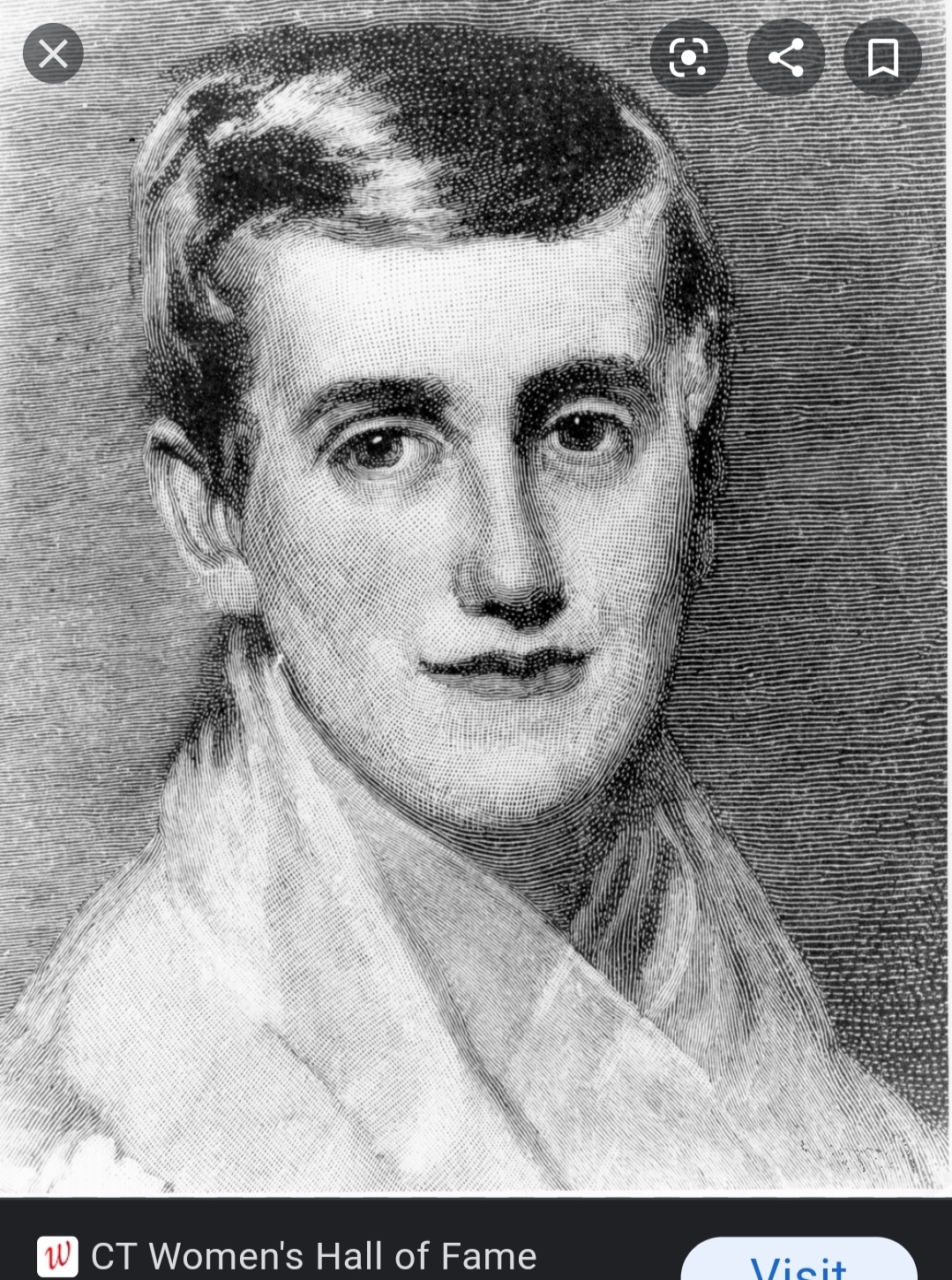 "I contemplated for a while the manner in which I might best serve the people of color. As wealth was not mine, I saw no other means of benefiting them, than by imparting to those of my own sex that were anxious to learn, all the instruction I might be able to give, however small the amount."
1131: Prudence Crandall
Education Activist and Abolitionist
Born: 3 September 1803, Hopkinton, Rhode Island, United States of America
Died: 28 January 1890, Elk Falls, Kansas, United States of America
Prudence was raised under the Quaker belief in equal educational opportunities for girls, and so in school she studied Latin, arithmetic, and science. These fields of study in her youth allowed her to open her own school in 1831. At first, her private school was attended by upper class daughters of Canterbury, Connecticut's white families.
The school's curriculum was viewed so highly that the school quickly became seen in equal light as similar schools for boys. A year after opening her school, in 1832, Prudence enrolled Sarah Harris, an African American woman wanting to become a teacher. Suffice to say the parents of her other students were outraged to say the least.
In 1833, she transformed the school into one exclusively for African American girls after white parents pulled their daughters from her school in protest for Prudence not expelling Sarah Harris. But by that point it didn't matter, Prudence had already made history seeing as her school was the first of its kind in the history of New England. According to the Connecticut Women's Hall of Fame, among the subjects taught at Prudence's school were, "reading, writing, arithmetic, grammar, geography, history, philosophy, chemistry, astronomy, painting, music, piano and French," (article linked below).
Prudence's school was advertised in William Lloyd Garrison's newspaper (he was also an abolitionist and one of her biggest supporters). Many prominent African American families began to send their daughters to Prudence's school, which brought further outrage and hostility her way. According to the other white families in the area, they feared more African American families in their town would lead to horrible things like—gasp—interracial marriage!
While we can look back on ridiculous examples of overt racism like this now and make jokes about it, it definitely wasn't a joke at the time. Prudence was frequently targeted by violent white men in various ways, but she refused to back down or give in. The students were also harassed by people in the town. Some of the girls were hit with eggs, manure, or even stones if the girls dared venture off of the school property. At one point the water well was even laced with poison according to one source.
The same year Prudence transformed her school, 1833, Connecticut passed a 'Black Law' making it illegal to teach black students within the borders of Connecticut if they were from another state without the town the school was located in's prior permission. The law was later repealed in 1838.
Prudence was arrested for breaking this law and put in jail. Her first trial ended in a hung jury, her second ended in Prudence being convicted. However, her conviction was later overturned by a higher court. Arguments from the two trials and later appeal were used by litigators during the Supreme Court's landmark decision in Brown v Board of Education, which de-segregated schools across the United States once and for all (over one hundred and twenty years later no less, in 1955!).
Her school closed the following year after angry mobs smashed out the windows and destroyed most of the furniture. Prudence feared for the safety of her students, so she shut the doors to the school for the final time. Not because she was disheartened or no longer believed in her work, but purely because she wanted to keep her students safe.
In 1835, Prudence married and moved with her husband to Illinois. While in Illinois, Prudence continued teaching and participated in the women's suffrage movement. After her husband's death she moved in with her brother in Kansas, where she later passed away.
In 1886, urged on by now-repentant residents of Canterbury, as well as the resident author of the town Mark Twain, the Connecticut legislature awarded Prudence a small pension to help her financially for the last years of her life.
Prudence is now called the State Heroine of Connecticut. Her former school now houses the Prudence Crandall Museum. Prudence is also honored through the Prudence Crandall Center, which fights to help victims of domestic violence. Their mission statement on their website reads in part, "Today PCC is one of only a few programs in the country offering the full spectrum of shelter, housing and support services needed to offer practical, long-term solutions to the challenges faced by victims, helping them heal and move forward to safe, self-sufficient lives, free of violence." Their website is linked below for more information.
Badges Earned:
Find a Grave Marked
Located In My Personal Library:
America's Women: 400 Years of Dolls, Drudges, Helpmates, and Heroines by Gail Collins
Uppity Women Speak Their Minds by Vicki Leon
Sources:
https://www.womenshistory.org/education-resources/biographies/prudence-crandall
https://www.cwhf.org/inductees/prudence-crandall
https://connecticuthistory.org/people/prudence-crandall/
https://www.findagrave.com/memorial/9003590/prudence-crandall