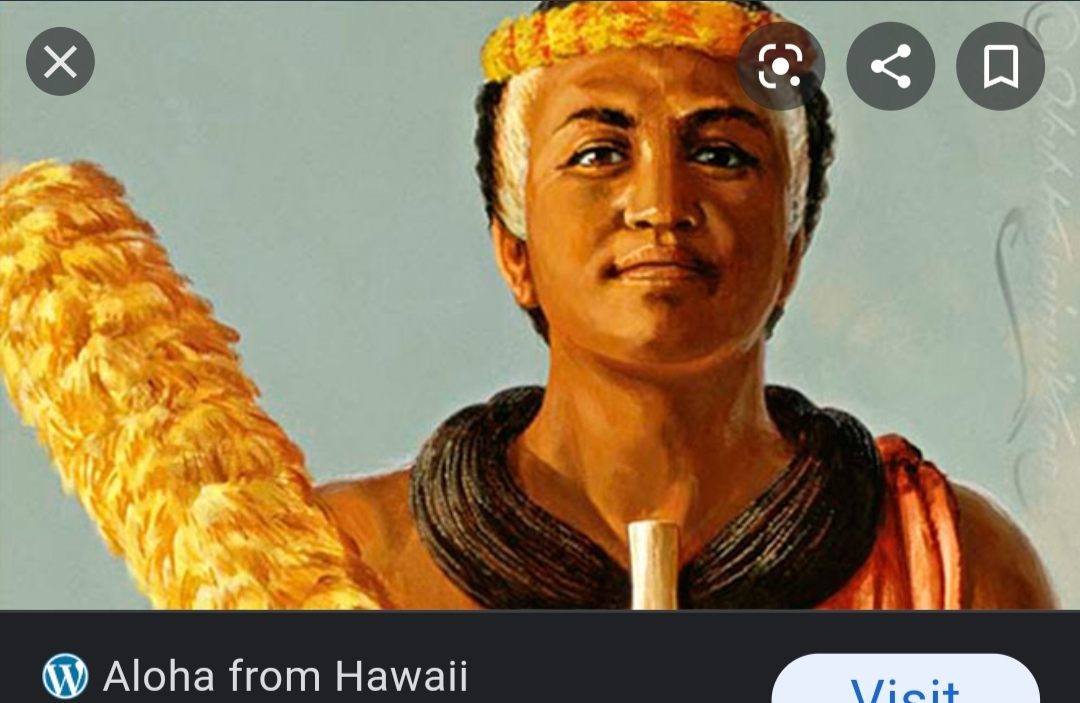 1116: Ka'ahumanu
Queen Consort and Later Regent of the Kingdom of Hawaii
Born: c.1768-1777, Kingdom of Maui (Present-day Maui, Hawaii, United States)
Died: 5 June 1832, Manoa, Honolulu, Hawaii (Present-day Manoa, Honolulu, Hawaii, United States)
Ka'ahumanu was incredibly influential as consort to her husband and regent and advisor to her stepsons.
Ka'ahumanu was born to noble parents. Her mother was related to the king of Maui and her father was an advisor to the king of Hawaii. As a child, Ka'ahumanu was sent to live in the king's household in order to prepare herself to one day be one of his wives. At the time, the king was thirty.
Though the king had around twenty wives in total, Ka'ahumanu was allegedly his favorite. The king also granted his bride the designation of pu'uhonoa, which granted her the ability to offer sanctuary and absolution to her subjects. Ka'ahumanu was also given the right to sit on the high council, and became the only female member of the council after her father (who had previously sat on the council) died and she took his place. Ka'ahumanu was even named the guardian of the king's son and successor.
After her husband's death, Ka'ahumanu consolidated her power and was named advisor and later regent for the next two kings over the next thirteen years. Ka'ahumanu was also dubbed kuhina nui by her stepson, meaning she had just as much power and sway as her stepson now that he was king.
With her new power, Ka'ahumanu helped enact new laws and reforms, like doing away with the tradition that barred women and men from eating together. She also helped remove the law that stopped women from eating certain foods. Ka'ahumanu went so far as to place restrictions on chieftains who overly taxed their poorer subjects.
In 1821, Ka'ahumanu remarried, this time to the king of Kaua'i. in order to further cement her family's control of the islands.
In the 1820's, Christian missionaries arrived in Hawaii and began converting the natives, including Ka'ahumanu. Though the queen ordered the destruction of native religious artifacts in order to further cement the new religion, many of the items were saved and spared for posterity.
Ka'ahumanu urged her people to become literate in the native Hawaiian language so that they could read the Bible, which had been translated into the Hawaiian language. She also opened schools and redrafted the Hawaiian legal system in order to further promote the ten commandments and the Christian religion.
Sources:
https://www.nps.gov/articles/000/queen-ka-ahumanu.htm
https://www.britannica.com/biography/Kaahumanu
https://ags.hawaii.gov/archives/online-exhibitions/centennial-exhibit/kaahumanu/