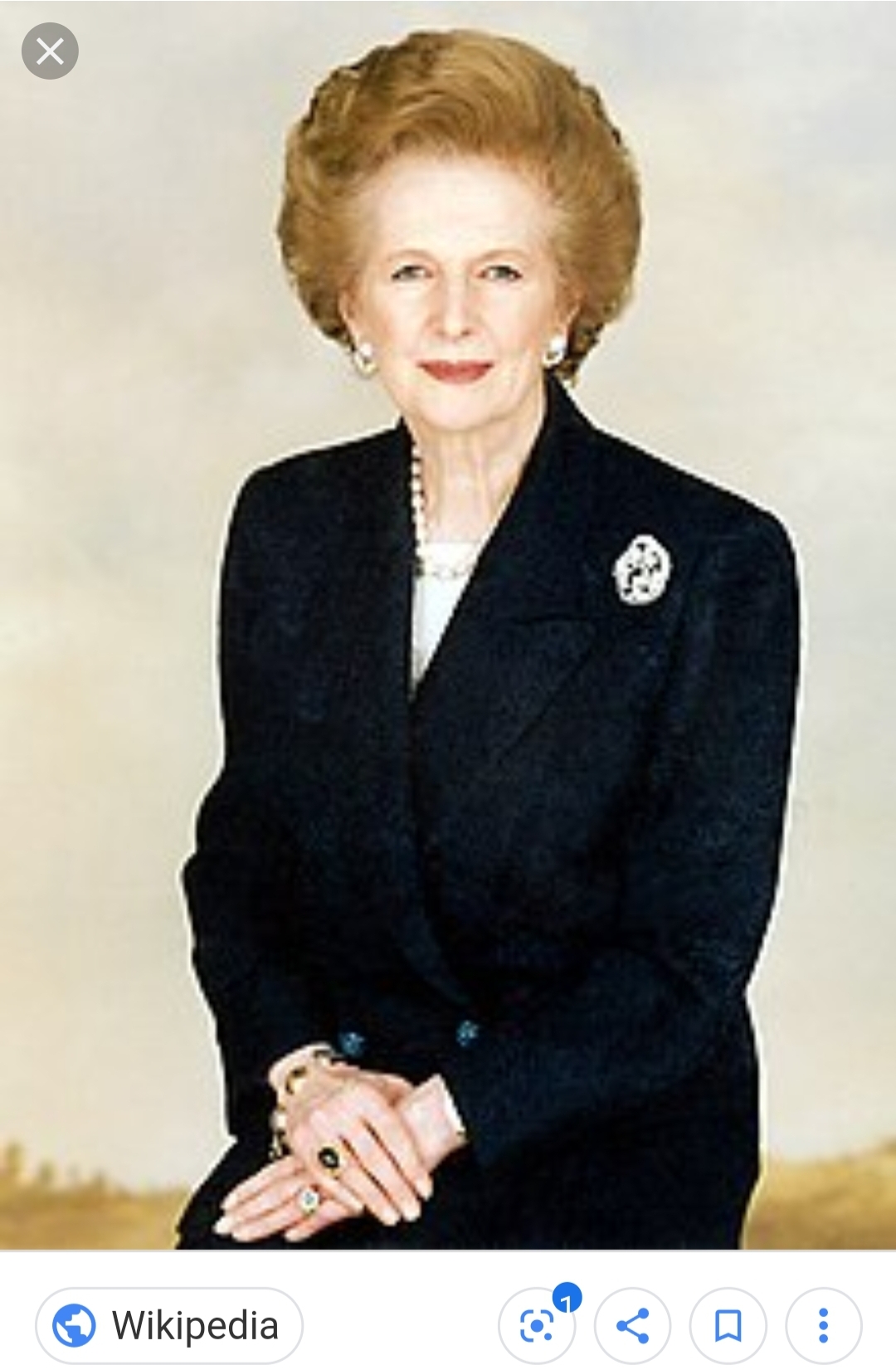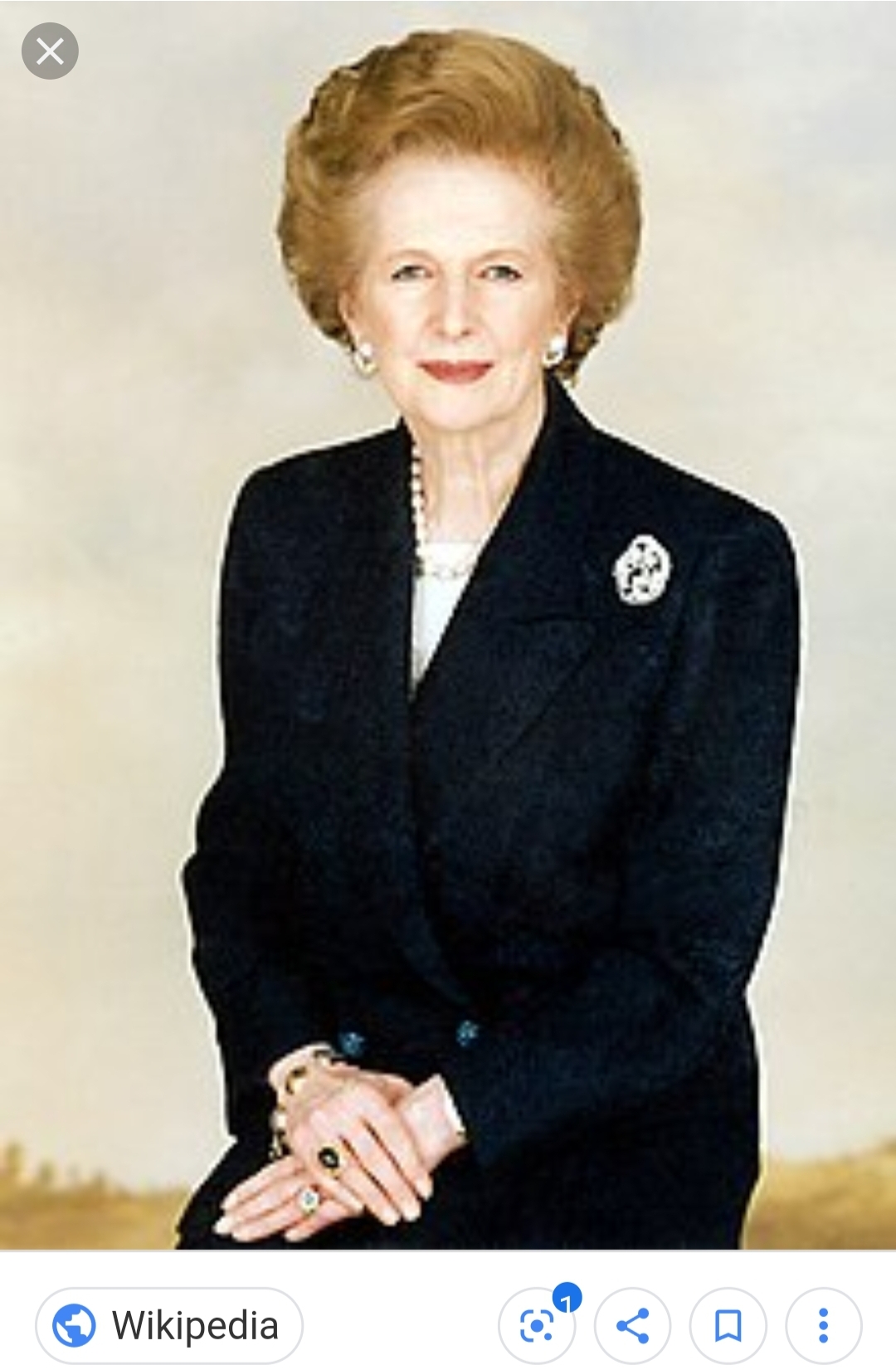 "The problem with Socialism is that eventually you run out of other people's money."
110) Margaret Thatcher
Former British Prime Minister—The United Kingdom's First Woman to Serve in That Capacity
Born: 13 October 1925, Grantham, United Kingdom
Died: 8 April 2013, London, United Kingdom
She attained the office in 1979 after becoming head of the Conservative Party.
Margaret resigned in 1990 after serving three terms. She left 10 Downing Street after her party became increasingly unpopular among the people.
Margaret was nicknamed The Iron Lady.
Margaret attended Oxford to study Chemistry and one of her teachers was the esteemed Dorothy Hodgkin.
During her time in college, Margaret served as President of the Conservative Association at her school. She earned her chemistry degree in 1947 and took several jobs as a research chemist.
Margaret first ran for political office in 1950 and married her husband two months after losing her first election.
In 1953 she qualified to become a barrister or type of lawyer.
In 1959 she won an election to take a seat in the House of Commons.
In 1970 when Conservatives returned to power, Margaret became secretary of state for education and science; only the fifth woman in British history to ever serve as a Cabinet member.
Her time serving as Prime Minister is remembered for privatizing industries and rooting out social welfare programs (which made her so unpopular with the Labour Party she is hated to this day).
It's not surprising that one of her closest political allies during this time was United States President Ronald Reagan.
Margaret was head of the government during the two-month long Falklands War.
In 1984 members of the Irish Republican Army attempted to assassinate her but failed to kill her after detonating a bomb.
After leaving the position of Prime Minister, Margaret would become a member of the House of Lords as Baroness Thatcher of Kesteven.
Margaret would write several books about her experiences and gave a eulogy to President Reagan at his funeral over video.
A sculpture of her was erected in the House of Commons.
Margaret was a mother to twins.
She was portrayed by the actress Gillian Anderson in the fourth season of Netflix's hit drama The Crown.
 Badges Earned:
Find a Grave Marked
Located In My Personal Library:
Who Knew? Women in History: Questions That Will Make You Think Again by Sarah Herman
The Book of Awesome Women: Boundary Breakers, Freedom Fighters, Sheroes, and Female Firsts by Becca Anderson
Time Magazine's 100 Women of the Year (Margaret appears in the 1982 article, "Margaret Thatcher")
Sources:
https://www.biography.com/political-figure/margaret-thatcher
https://www.britannica.com/biography/Margaret-Thatcher 
https://www.margaretthatcher.org/essential/biography 
https://www.findagrave.com/memorial/108023705/margaret-thatcher