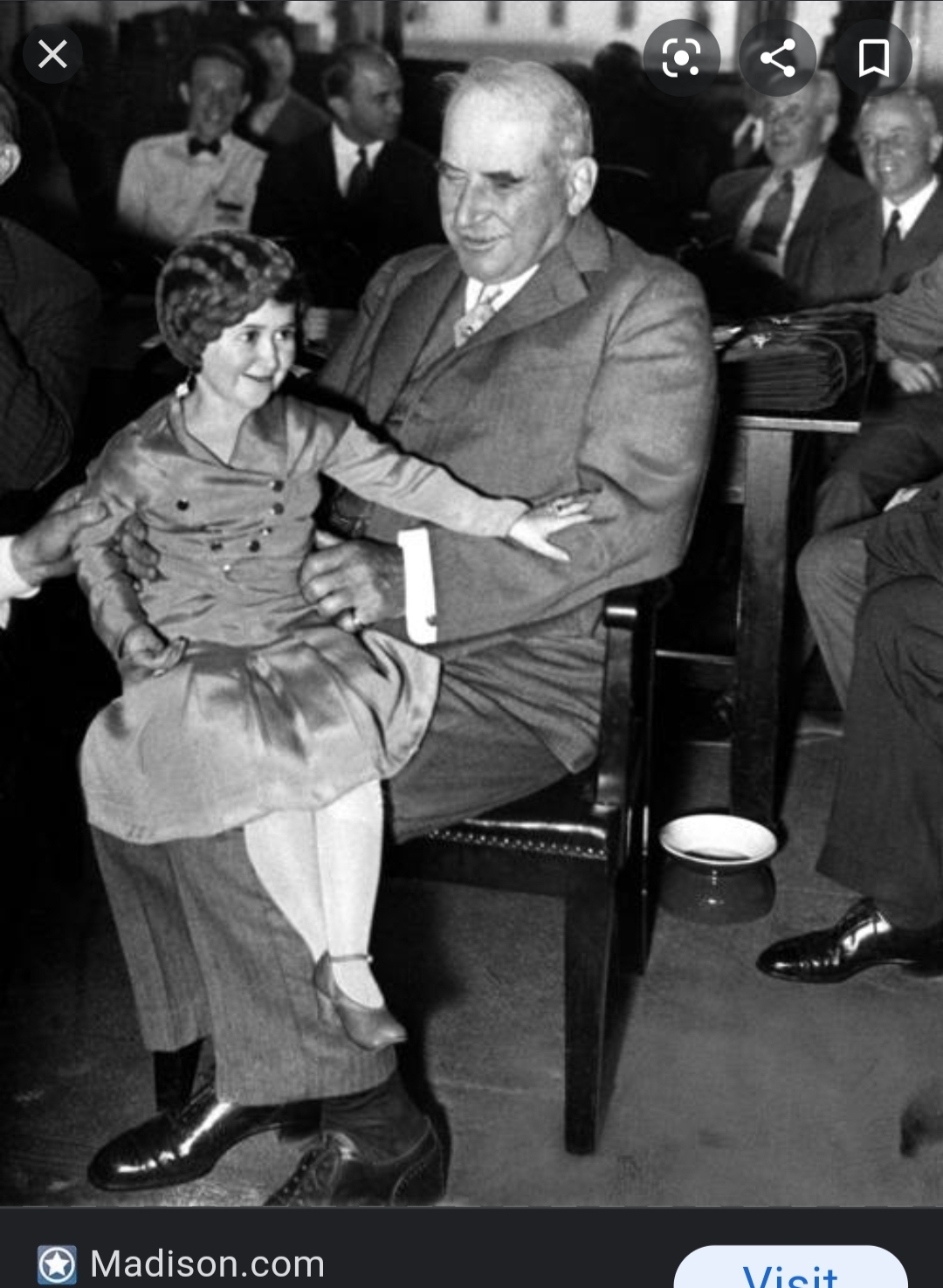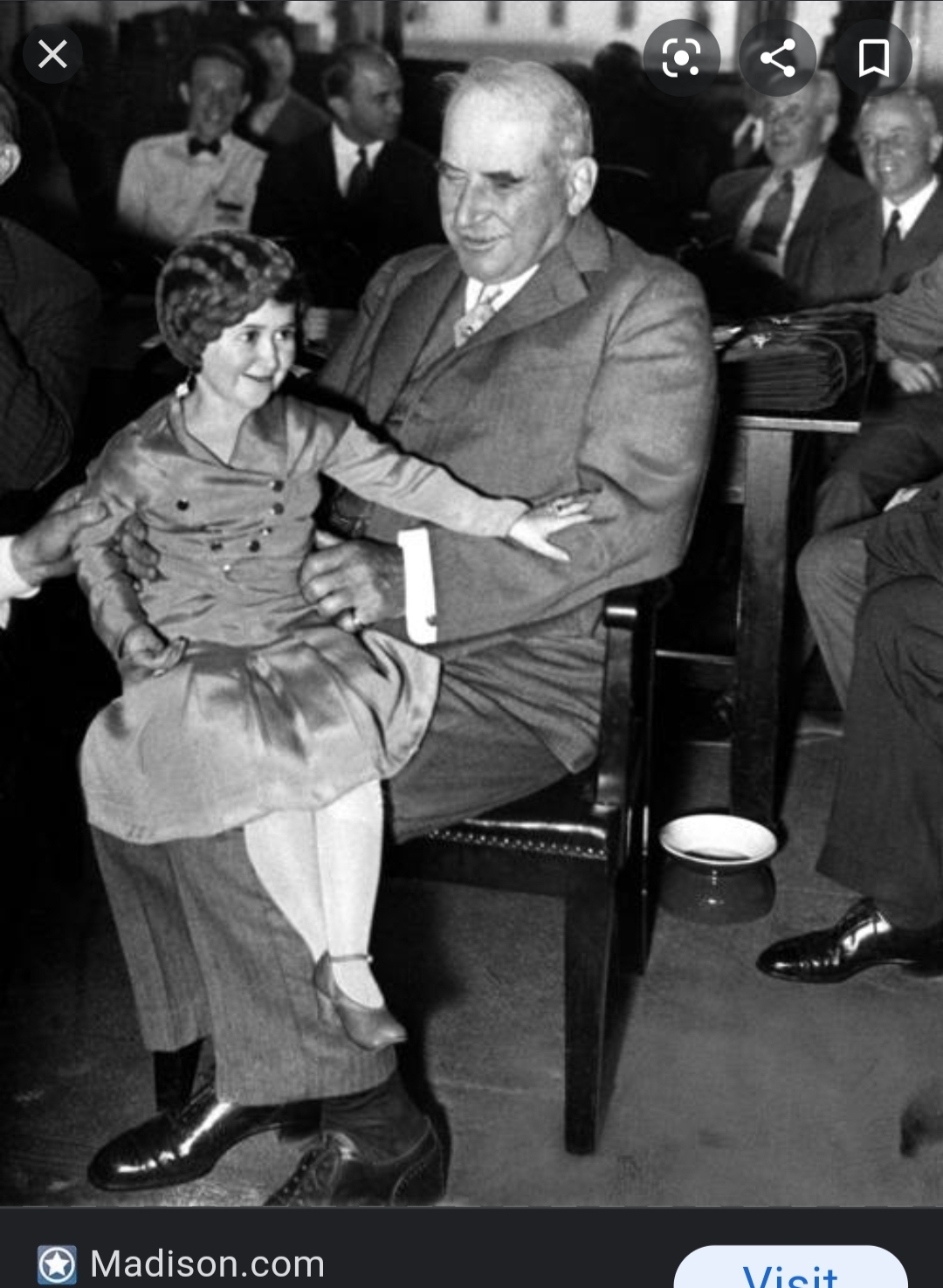 1073: Lya Graf
Immortalized in a Photo in Which She is Sitting on JP Morgan's Lap
Born: c.1901-1913, Germany
Died: 1941, Auschwitz Concentration Camp (Present-day Oswiecim, Poland)
Original Name: Lia Schwartz
Lya was born with a form of dwarfism. She was twenty-seven inches tall and wanted no part of being in the photos (which took place moments before a United States Senate committee meeting in 1933).
Lya was apparently planted there by a Barnum and Bailey employee (she worked for the circus at the time). According to American Heritage, JP Morgan and Lya had the following conversation while the photos were being taken:
"I have a grandson bigger than you," he said.
"But I'm older," Miss Graf replied.
"How old are you?"
The press agent said she was thirty-two, but Miss Graf corrected him:
"I am not—only twenty."
"Well, you certainly don't look it," Morgan said.
In 1935, Lya returned to Germany after being hounded by the press in the United States, wanting a simpler life once again.
In 1937, Lya was arrested by the Nazis for being half-Jewish and a dwarf. She was undesirable to the Nazi regime, and died four years later in the most notorious of all their concentration camps.
Very little else about Lya's life is known, and even the included facts here are not entirely certain. Lya's story is so obscure she doesn't even have a Wikipedia page! However, the fact that only a little is known about her does not mean she should not be remembered here.
Sources:
https://www.americanheritage.com/millionaire-midget
http://www.divergingfates.eu/index.php/2017/03/31/lya-graf-lia-schwartz-1913-1941-the-smallest-woman-in-the-world/