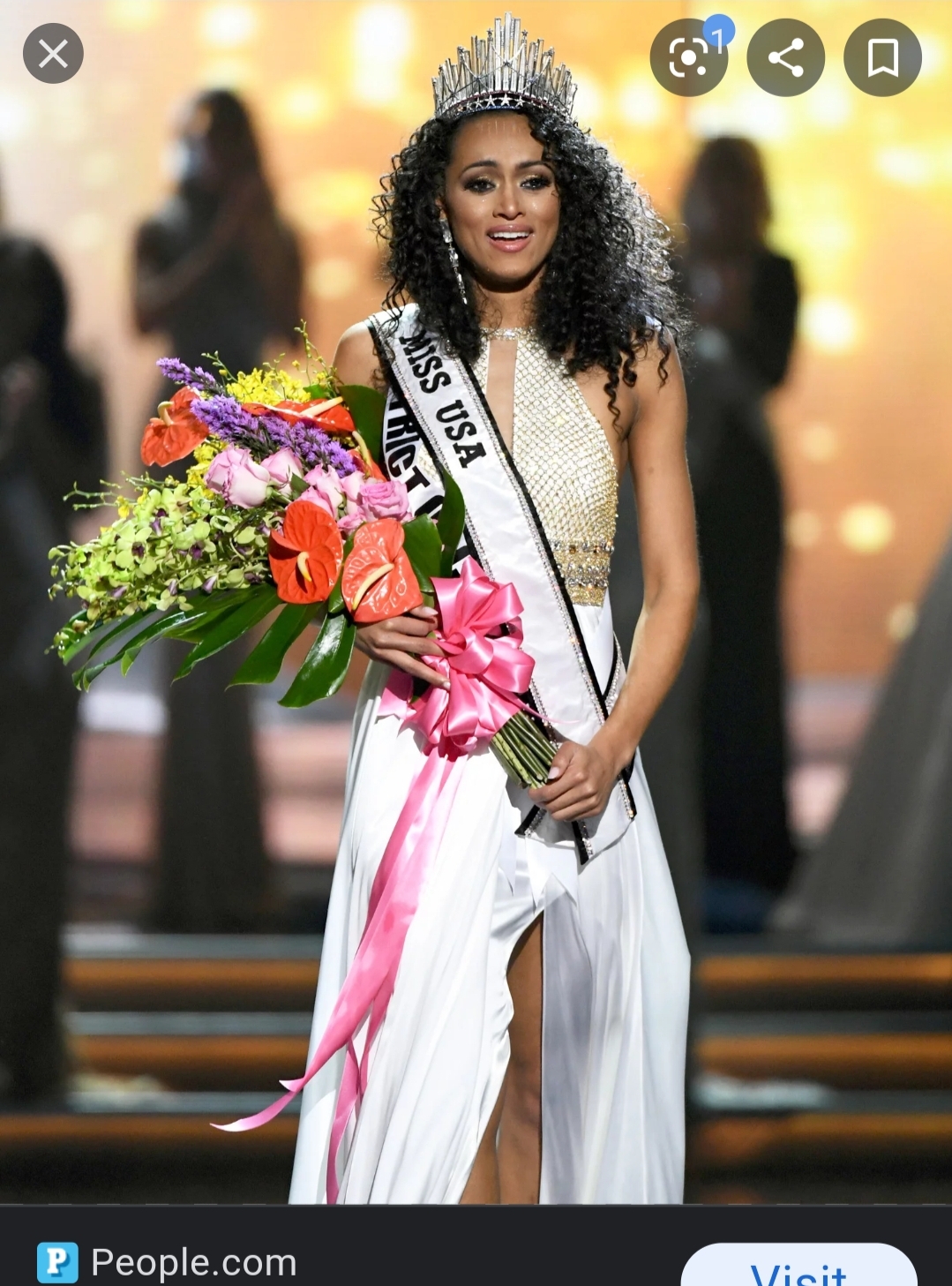 1069: Kára McCullough
Miss USA 2017
Born: 9 September 1991, Naples, Italy
Kára also finished in the top ten for Miss Universe 2017. Her focus and goal during her time as Miss USA was advocating for children to be more exposed to STEM fields. She went on to found SE4K, or Science Exploration For Kids, a program that helps kids become exposed to different scientific endeavors through various activities and games.
Kára is a physical scientist and previously worked as an Emergency Preparedness Specialist for the US Nuclear Regulatory Commission. As if she isn't busy enough with her other work, Kára has also found the time to work as a girls' basketball coach as well.
Her mother served in the United States Navy for twenty-three years; which meant Kára moved around a lot as a kid, from Italy to Japan and back.
Kára holds a bachelor's degree in chemistry from HBCU South Carolina State University. According to Wikipedia, Kára has one child (born in 2020), and was engaged to her son's father at the time of the birth.
Sources:
https://www.karamccullough.info/new-index
https://www.diversitywoman.com/conference/portfolio_page/kara-mccullough/