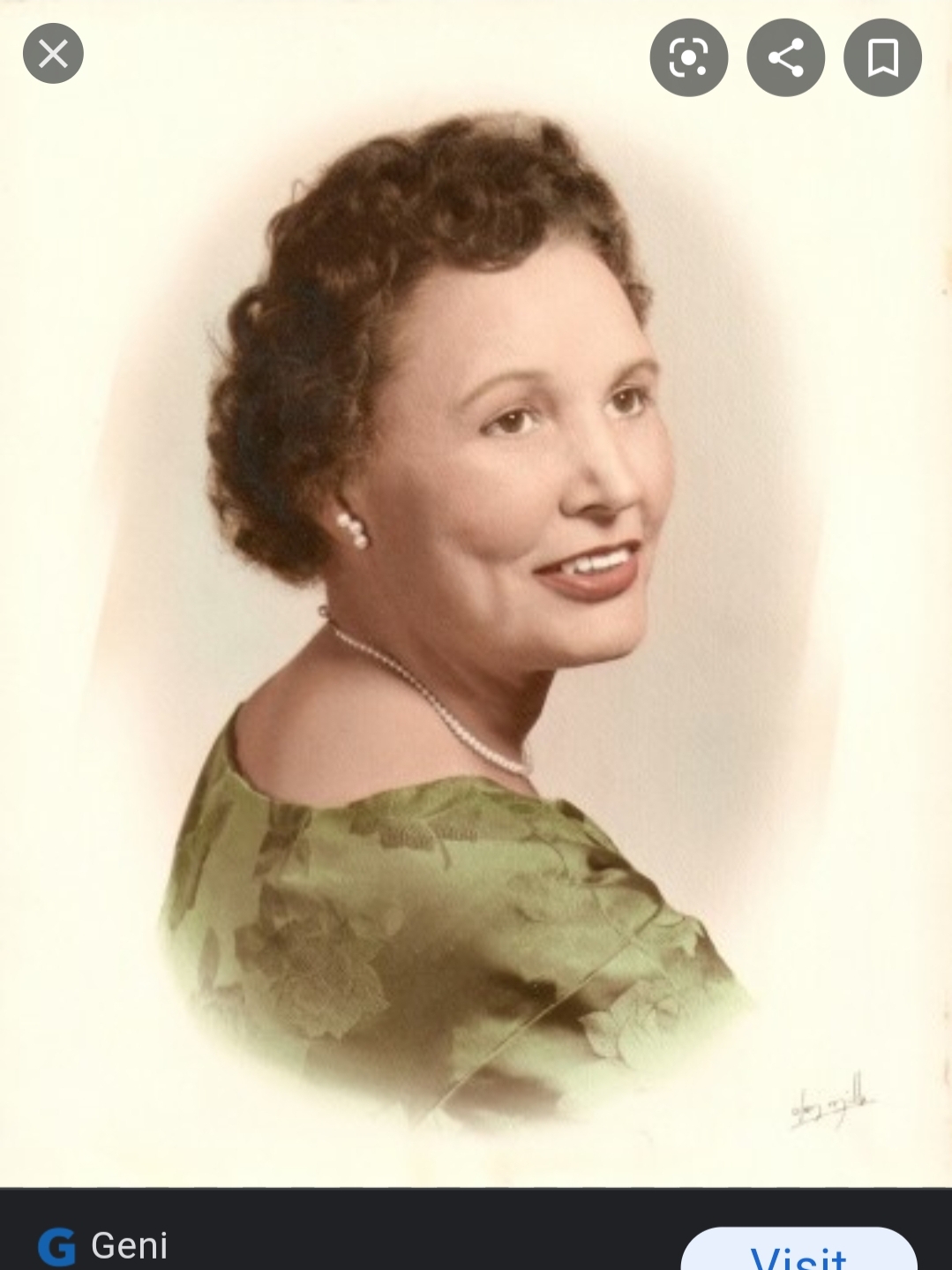 "I was brought up in the Cherokee tradition of equal education for boys and girls. It did not bother me to be the only girl in the math class."
1035: Mary Golda Ross
The First Female Native American Engineer
Born: 9 August 1908, Park Hill, Oklahoma, United States of America
Died: 29 April 2008, Palo Alto, California, United States of America
Mary had Cherokee ancestry. Her great-great-Grandfather was the great chief John Ross, who led the Cherokee Nation during the horrid Indian Removal Act and other trying times of the 1830's. Because of her Cherokee upbringing, Mary was used to equal education opportunities between the sexes which better prepared her for her future in a male-dominated world.
Mary graduated with a degree in mathematics from the Northeastern State Teacher's College in Oklahoma (later earning a master's in the same field). She went on to teach science and math in the more rural parts of her state during the Great Depression. Mary went on to become a statistician for the Bureau of Indian Affairs as well as an advisor to the female students at the Santa Fe Indian Boarding School in New Mexico.
Mary worked for Lockheed Martin on their Missile Systems Division, and spent thirty-one years with the company. She also helped design the P-38 Lightning Fighter Plane and was often the only woman (aside from a secretary that is) working on the various assignments.
She also worked on NASA's Apollo Program (which sent several teams of astronauts to the moon) and various other space flight programs. Much of her work remains classified many years after her retirement.
In 1958, Mary appeared on an episode of "What's My Line?" in which panelists had to guess Mary's occupation based on the clue she somehow worked with rockets and missiles.
After retiring from Lockheed Martin, Mary continued to give lectures encouraging others to join the engineering field. At the age of 96, in 2004, Mary joined the procession many thousands strong to oversee the opening of the National Museum of the American Indian in Washington DC, a part of the Smithsonian Museum network.
In 2019, Mary was honored on a special minting of a $1 Gold US Coin. She also has a middle school in her home state of Oklahoma named in her honor, and was represented by a Google Doodle in August of 2018.
Badges Earned:
Find a Grave Marked
Sources:
https://www.americanindianmagazine.org/story/mary-golda-ross-she-reached-stars
https://www.cherokeephoenix.org/education/mary-golda-ross-mathematician-engineer-and-inspiration/article_35dde35c-7b67-11eb-a57a-df1679a79491.html
https://www.amightygirl.com/blog?p=26040
https://www.nasa.gov/image-feature/mary-ross-a-hidden-figure/
https://www.okcps.org/Page/103
https://www.findagrave.com/memorial/32113706/mary-golda-ross