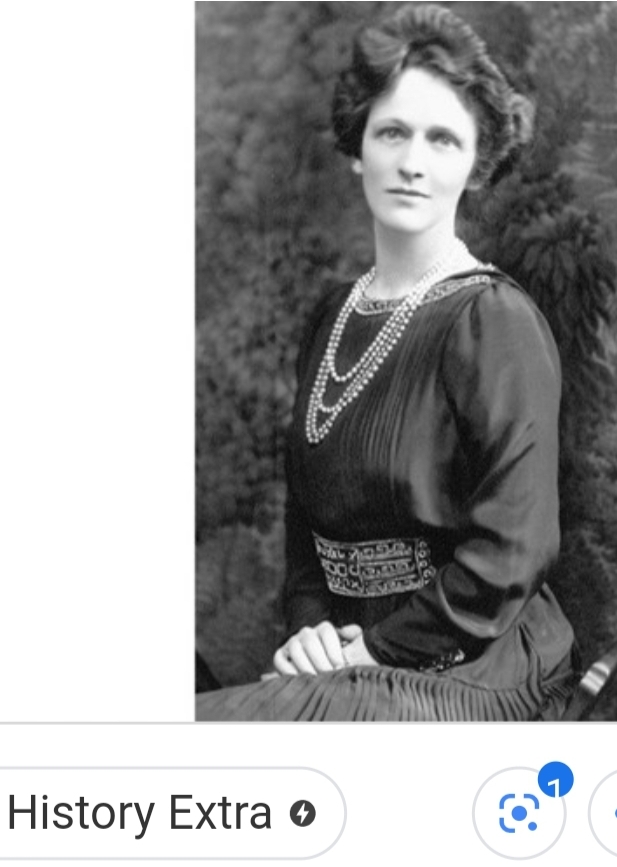 101) Nancy Astor
The First Female MP Elected and Able to Take Her Seat in British Parliament
Born: 19 May 1879, Danville, Virginia, United States of America
Died: 2 May 1964, Grimsthorpe, Lincolnshire, United Kingdom
Nancy served in the House of Commons starting in 1919 (she was replacing her husband who had been the previous MP [MP Means Member of Parliament]).
Nancy was the eighth of eleven children born to a wealthy railroad tycoon in Virginia. Her first years were tough seeing as it was Virginia in the immediate aftermath of the War Between the States but by the time she was a teenager she was on her way to being a socialite.
She met her first husband in New York City when she was attending school—they married when she was eighteen and had one son. They divorced after five years.
Nancy moved to England with her son and younger sister in 1905 and within six months of meeting him she married Waldorf Astor, son of Viscount Astor—a wealthy newspaper owner.
Both were American ex-patriots and were born on the exact same day and year. They would have five children.
Nancy was involved in the party considered liberal at the time (though definitely not today). Their platform was wanting a further expansion of the British Empire and wanting unity among English speaking people.
In 1919 Nancy's father-in-law died and her husband was immediately placed into the House of Lords and assumed the title Second Viscount Astor (Nancy became Viscountess).
She won the election that was triggered by her husband moving from the House of Commons to the House of Lords.
Nancy advocated for suffrage and temperance which upset the Suffragettes at first because she had never connected with them before. She also advocated lowering the age of women able to vote to twenty-one (passed in 1928) and raising the drinking age to eighteen (it had been made fourteen in 1901 but in 1923 it was raised to eighteen).
She and her husband opposed fighting in World War II.
Nancy became increasingly erratic in later years and decided not to run again in 1945 (although that year twenty-four female MPs were voted in).
She and her husband separated for many years but reconciled before his death in 1952.
Badges Earned:
Find a Grave Marked
Located In My Personal Library:
Royals and the Reich by Jonathon Petropoulos
Eunice: The Kennedy Who Changed the World by Eileen McNamara
Sources:
https://www.thehistorypress.co.uk/articles/nancy-astor-the-first-lady-of-british-politics/
https://www.findagrave.com/memorial/60961299/nancy-witcher-astor