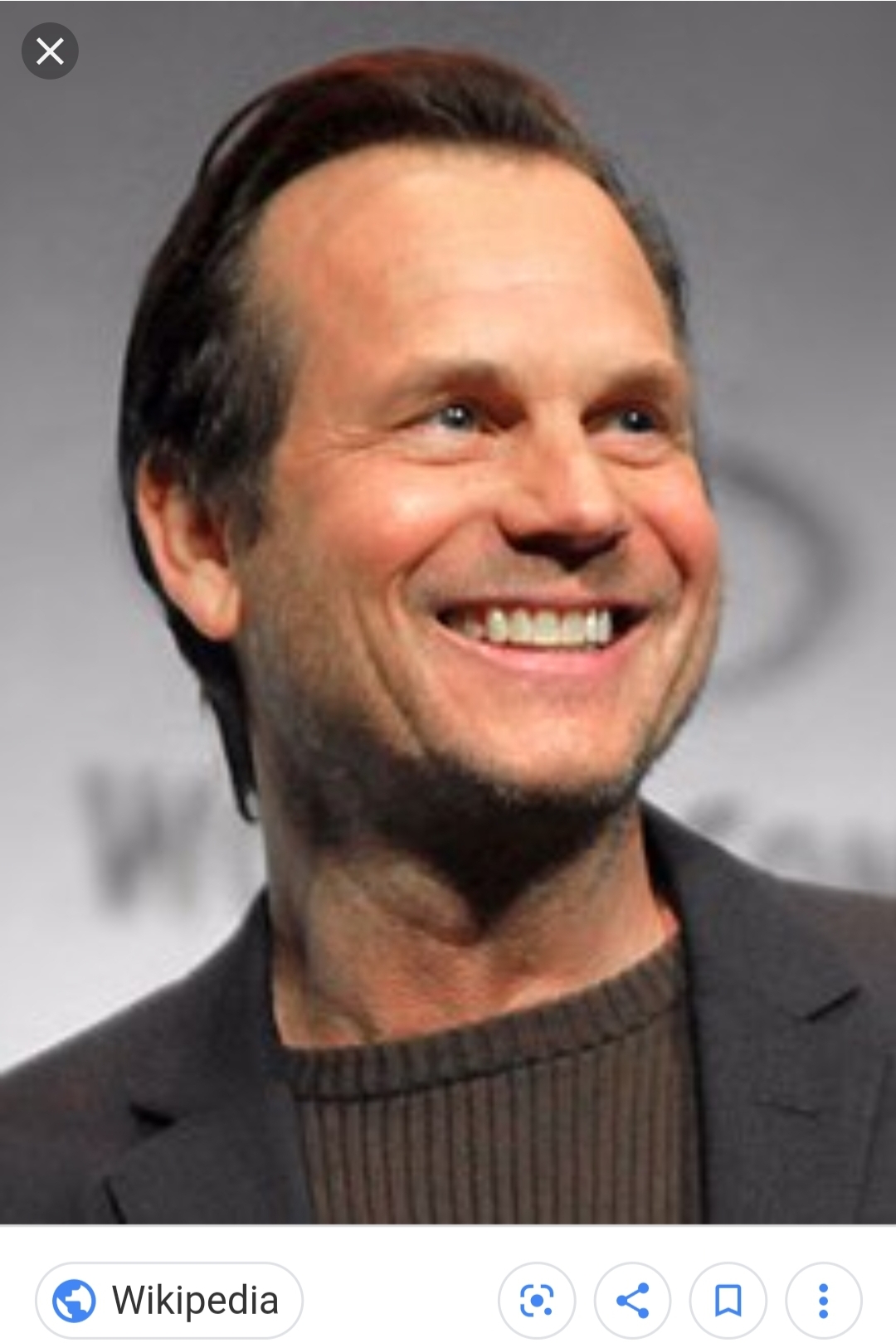 93) Bill Paxton
Actor and Director Who Made Sci-Fi Stars and Real Life Characters come to Life on Screen
Born: 17 May 1955, Fort Worth, Texas, United States of America
Died: 25 February 2017, Los Angeles, California, United States of America
Original Name: William Paxton
Bill starred in a variety of roles, everything from Stripes to the Alien Franchise to Streets of Fire to James Cameron epics like The Terminator and Titanic. Bill even starred in Twister, Apollo 13, and Tombstone. He was also a frequent History Channel Guest Star, appearing in documentaries and mini-series like the Hatfields and McCoys—Bill portrayed Old Randall McCoy.
In the 2015 miniseries Texas Rising, Bill portrayed real life figure Sam Houston—who also happened to be distantly related to Bill himself.
He also directed several music videos for Madonna, Limp Bizkit, Pat Benatar, and others.
He passed away unexpectedly at the age of sixty-one following heart surgery. He was married with two children.
In 2012, when speaking about his recently departed friend Luke Askew, Bill reportedly said, "He just passed about six weeks ago. I was really upset about that. Hell of a nice guy. He contracted an infection at a hospital, and that's what killed him. So God, whatever you do, don't go to a hospital,"—Bill passed away at Cedars-Sinai Medical Center in Los Angeles.
Badges Earned:
Find a Grave Marked
Sources:
https://www.imdb.com/name/nm0000200/bio
https://www.findagrave.com/memorial/176751075/bill-paxton