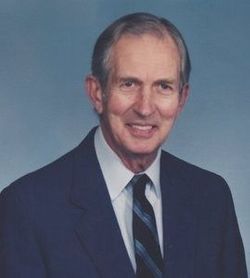 79) Lyon Gardiner Tyler Jr.
Before His Death He Was one of the Last Surviving Grandsons of 10th US President John Tyler
Born: 3 January 1925, Richmond, Virginia, United States of America
Died: 26 September 2020, Franklin, Tennessee, United States of America
The 10th United States President had fifteen children between his two wives and died a solid sixty years before his youngest grandchildren (including Lyon Jr and Harrison) were born.
According to his younger brother Harrison, Lyon was last known to be living in Tennessee. His father was around seventy-one years old when he was born.
Since Lyon's death in 2020, more information about his life has been released.
Lyon was married for forty-three years before his wide preceded him in death.
Lyon served as a Naval officer in the Pacific Theatre during World War II. After the war's end he served in the Naval Intelligence Reserve until he retired in 1949.
Lyon later earned a law degree, worked as a lawyer in Virginia, clerked for a federal judge, and was elected attorney for the Virginia county of Charles City.
Lyon also earned a doctorate in history from Duke University after becoming the assistant director of the Virginia Civil War Centennial Commission in 1960.
He went on to teach at the Virginia Military Institute (VMI) and even helped redesign the institute's museum.
Lyon was very active in the Episcopal Church.
Badges Earned:
Find a Grave Marked
Sources:
https://allthatsinteresting.com/john-tyler-still-has-two-living-grandkids
https://www.cbsnews.com/news/how-two-of-president-john-tylers-grandsons-are-still-alive/
https://obits.tennessean.com/obituaries/tennessean/obituary.aspx?n=lyon-gardiner-tyler&pid=196894016
https://www.mentalfloss.com/article/632788/john-tyler-grandson-has-died?a_aid=45307
https://www.findagrave.com/memorial/216262115/lyon-gardiner-tyler