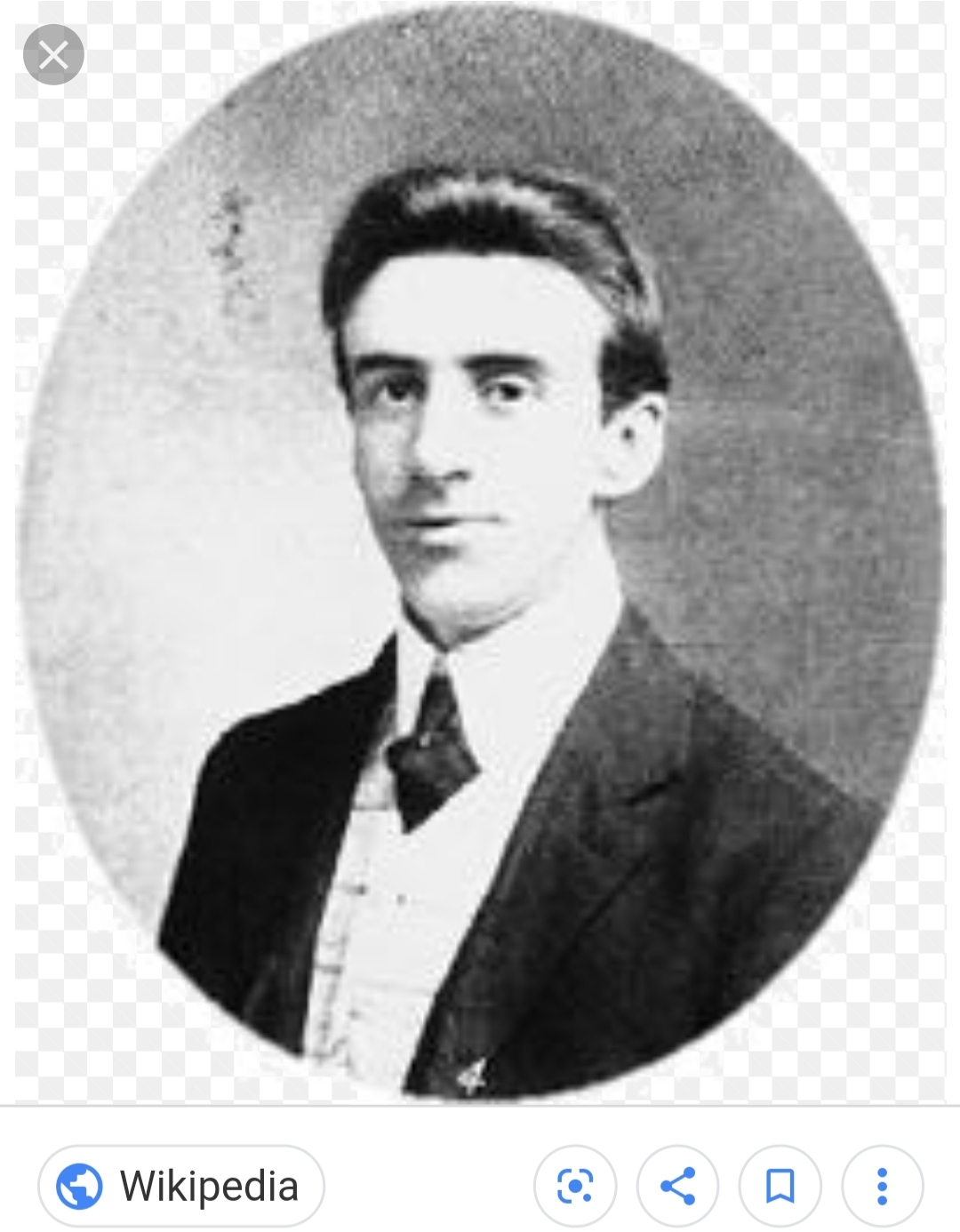 72) Wallace Hartley
Band Leader and Violinist on the RMS Titanic
Born: 2 June 1878, Colne, Lancashire, United Kingdom
Died: 15 April 1912, The Atlantic Ocean
Wallace spent his life surrounded by music, playing in various orchestras before beginning to work for the Cunard Shipping Line in 1909—working on RMS Lusitania and RMS Mauretania.
In April of 1912 he was assigned as the bandmaster for the White Star Line's newest ship RMS Titanic for her maiden voyage. One source claims he took the job reluctantly and was only assigned to her the day before the voyage.
He is remembered for keeping the band playing during the sinking and for trying to keep passengers calm. Though their actual last song was not recorded, various survivors claimed it was either "Nearer My God to Thee" or "Autumn". I have included the scene from James Cameron's 1997 epic Titanic in this article if you would like to hear "Nearer My God to Thee".
None of the ship's band members survived the sinking. At the time, Wallace was engaged to be married back home in England.
His violin survived; and in 2013 it was sold at auction for $1.6 Million (or £900,000).
Two weeks after Titanic went down, Wallace's body was recovered and returned to England for burial. It is said some 20,000 people attended the funeral service.
Badges Earned:
Find a Grave Marked
Located in My Personal Library:
The Band That Played On: The Extraordinary Story of the 8 Musicians Who Went Down With the Titanic by Steve Turner
Centennial Presents The Titanic: The Shipwreck That Shocked the World, What Really Happened by Ben Harris and Sebastian Raatz
How It Happened: Titanic, The Epic Story From the People Who Were There by Geoff Tibballs (Mentioned on the Crew List Under the "Musicians" Listing)
LIFE Presents Titanic: The Tragedy That Shook the World by Kostya Kennedy
Titanic: True Stories of Her Passengers, Crew, and Legacy by Nicola Pierce
Sources:
https://www.encyclopedia-titanica.org/titanic-victim/wallace-hartley.html
https://www.thehistorypress.co.uk/articles/the-story-of-wallace-hartley-titanic-bandmaster/
https://www.findagrave.com/memorial/7980/wallace-henry-hartley