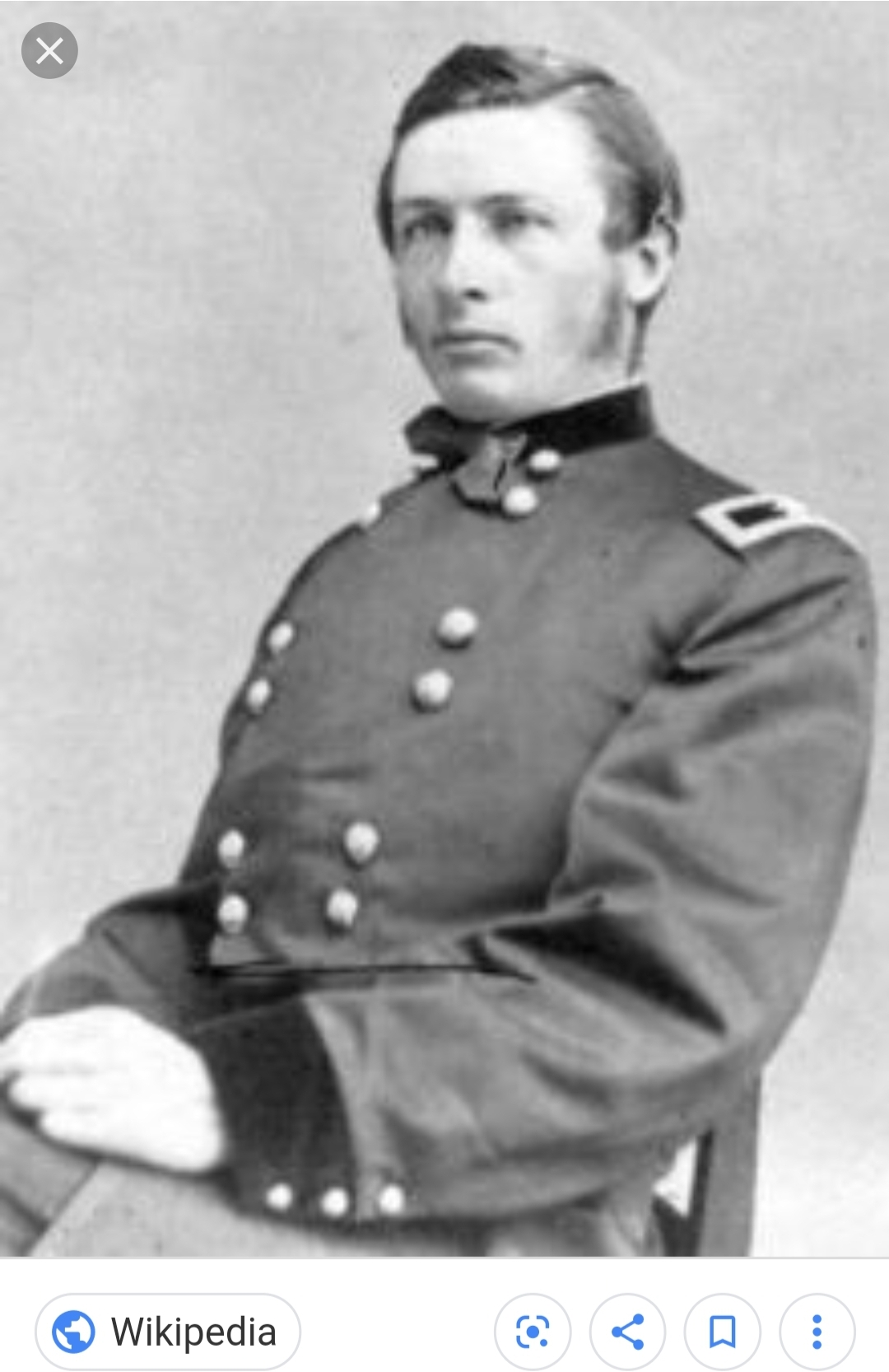 64) Ranald Mackenzie
Who Cares About Custer Once You've Heard This Guy's Story?
Born: 27 July 1840, Westchester County, New York, United States of America
Died: 19 July 1889, Staten Island, New York, United States of America
Ranald's career started at West Point, where he graduated top of his class before enlisting in the Union Army during the War Between the States. He attained the rank of Major General during the war and was injured several times, including losing two fingers on one hand from a shell fragment (his total number of injuries in the war was six—in three years). Those injuries would stay with him the rest of his life and be a major reason for his early retirement later.
In 1871, with the rank of Colonel, Ranald Mackenzie was placed in charge of the Fourth Cavalry Regiment and sent west to confront the "Indian Problem". During his time there, Ranald would lead missions against various tribes, including several of the branches within the Comanche ranks, the Kiowas, and the Kickapoos. His raid on a Kickapoo Village is specifically remembered because it took place in Mexico, which was obviously outside of his jurisdiction.
Ranald's most famous engagement during this time was at the Battle of Palo Duro Canyon, which eventually led to the end of the Red River War and the defeat of the Comanche. Once the Comanche moved onto the reservation in Oklahoma (then called the Indian Territory), Ranald moved on, and in 1876 led a troop of men against the Northern Plains Indians.
In 1883, Ranald, who was now a brigadier general, became commander of the Department of Texas. By this time, Ranald's behavior was turning erratic, very different from his usual tough as nails attitude. Ranald got into a fight in this time, and this fight he didn't win. In fact, he was found beaten and tied to a wagon wheel. Once he was found, his aides put him on a train to New York. He died six years later, nearly forgotten by the general public despite being more successful than the likes of George Armstrong Custer and other famed Indian Fighters.
While it may seem as though Ranald was the enemy of the people, this is not entirely true. After Quanah Parker, the leader of one of the Comanche bands (and later the first and only chief of the entire Comanche Tribe) actually respected Ranald when they lived together on the reservation.
Badges Earned:
Find a Grave Marked
Located In My Personal Library:
Empire of the Summer Moon by S.C. Gwynne
The Killing of Crazy Horse by Thomas Powers
The Old West by Stephen G Hyslop
Sources:
http://plainshumanities.unl.edu/encyclopedia/doc/egp.war.027
http://frontiertexas.com/biographies/ranald-mackenzie
https://www.findagrave.com/memorial/7462904/ranald-slidell-mackenzie