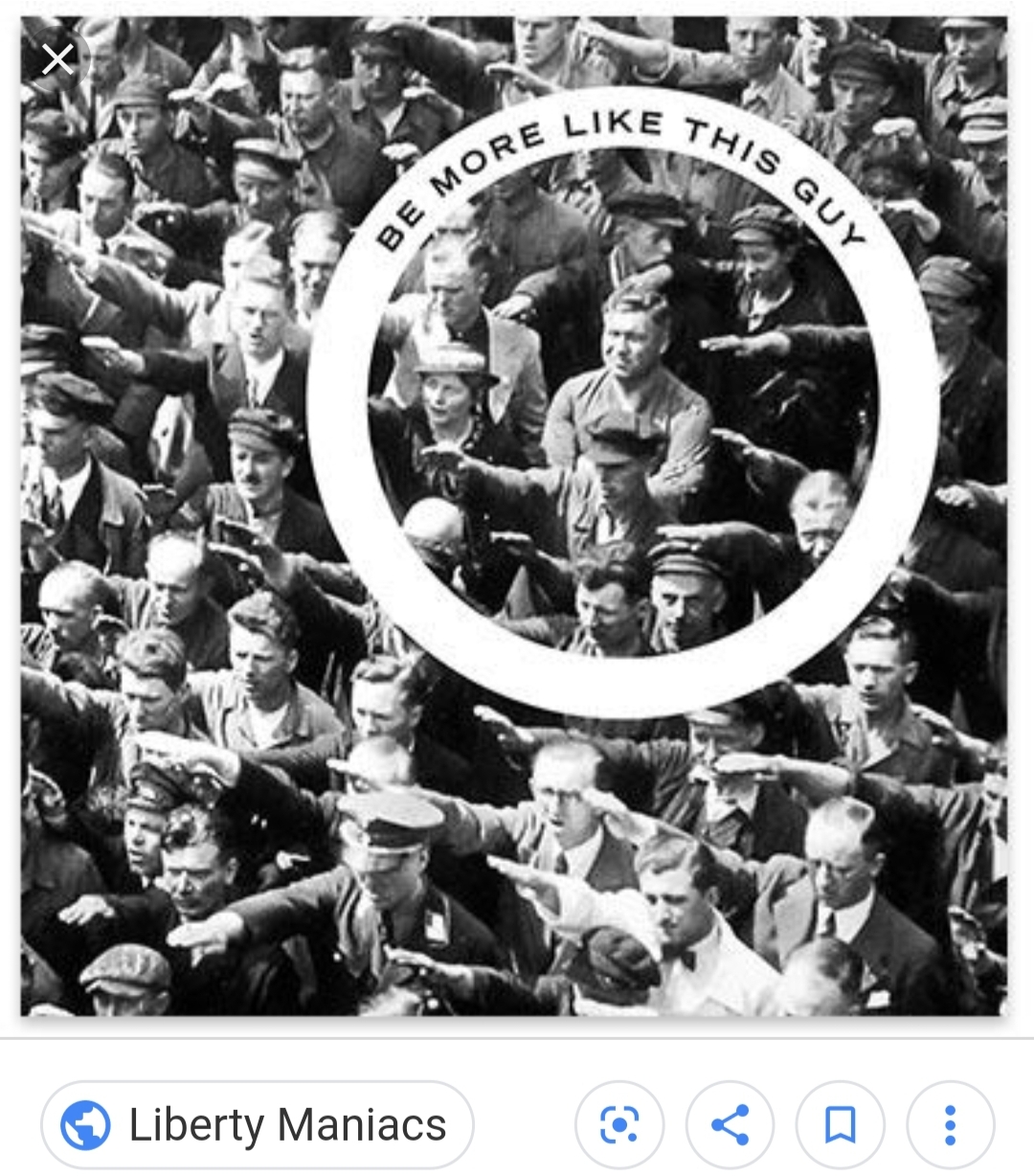 6) August Landmesser
If Only We Could All be This Brave
Born: 24 May 1910, Moorrege, German Empire (Present-day Moorrege, Germany)
Died: 14 October 1944, Yugoslavia (Present-day Croatia)
August was a man married to a Jewish woman--in Nazi Germany.
Today he is most remembered for the powerful photograph in which he refused to perform the Nazi Salute surrounded by a swarm of men who had no such objections. The picture was taken in 1936 at the shipyard where he worked.
August joined the Nazi Party in 1931 because he hoped it would help him land a better job but in 1935 he was expelled after becoming engaged to his future wife Irma Eckler. In 1937 he was found guilty of "dishonoring the race" because of his relationship with Irma but the next year he was successfully able to find himself acquitted for lack of evidence. By that point they had two children together. August was arrested again later in 1938 and was sent to Börgermoor Concentration Camp for two and a half years hard labor. In 1941 August was discharged from prison and then he was drafted in 1944. He was declared missing in action fighting in Croatia.
His wife Irma was among 14,000 killed at the Bernberg Euthanasia Center.
In 1949, they were both declared legally dead.
Their marriage was officially recognized by the Senate of Hamburg in 1951.
Their daughters would survive the war, but were separated and raised by different families. In 1991 their daughter Irene positively identified the man in the photograph as her father August.
Badges Earned:
Find a Grave Marked
Sources:
https://www.csmonitor.com/World/2015/0701/What-happened-to-the-man-who-refused-to-give-a-Nazi-salute
https://www.findagrave.com/memorial/148787673/august-landmesser