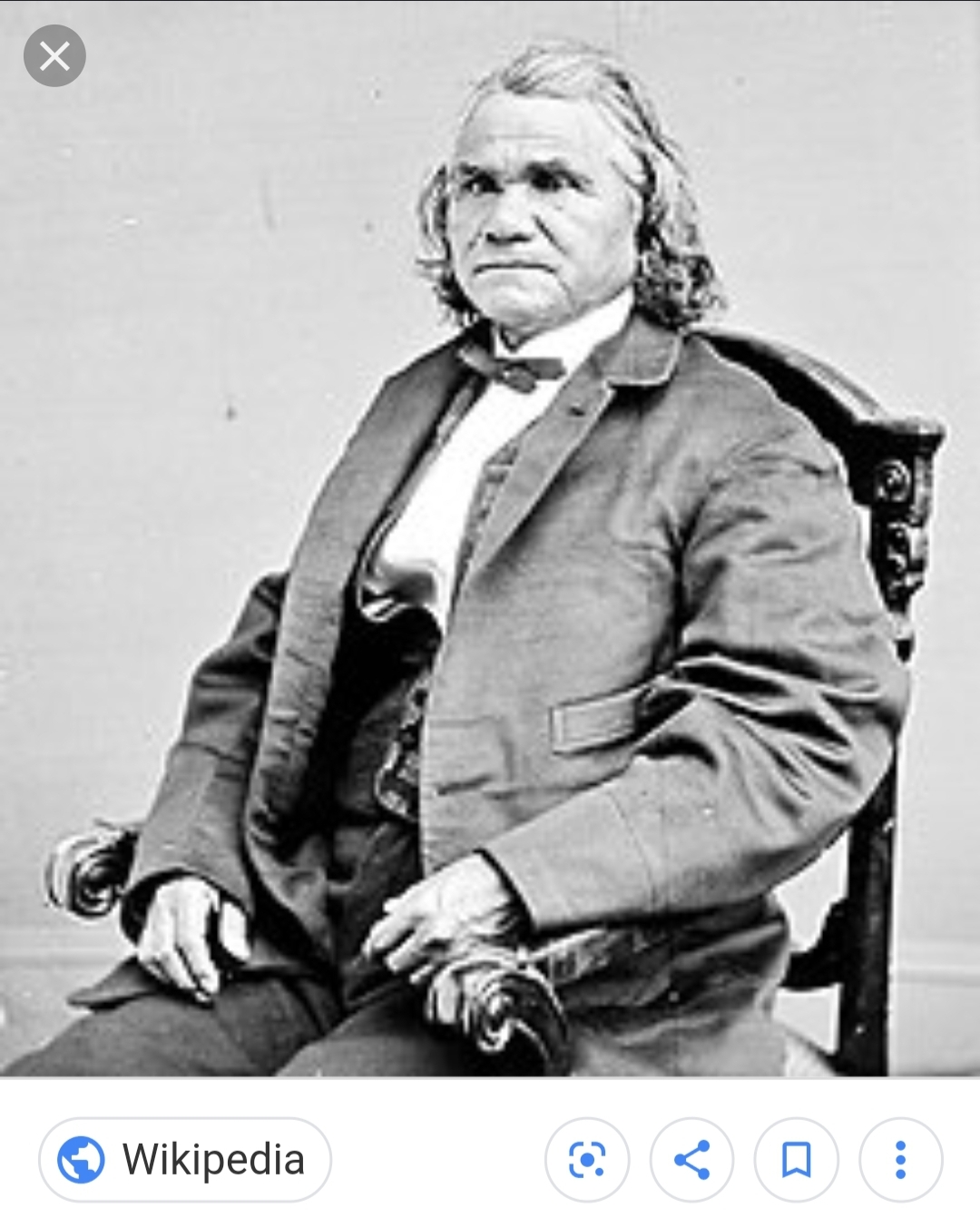 57)  Stand Watie
The Only Native American to be Promoted to the Rank of General During the War Between the States
Born: 12 December 1806, Calhoun, Georgia, United States of America
Died: 9 September 1871, Delaware County, Oklahoma, United States of America
Born Name: Degataga (or "Stand Firm" in the Cherokee Language)
He was the last Confederate General to surrender during the war. Stand Watie was also the leader of the Cherokee Nation, and before that had worked as a go-between for his people and the American Government, helping to pass the Treaty of New Echota.
Watie was elected principal chief in 1862, after Pro-Union Cherokee fled their reservation to Union occupied lands. His Cherokee warriors took part in battles like Wilson's Creek and Pea Ridge but were mostly used as scouts and guides in the Indian Territory. Watie was promoted to Brigadier General in 1864 and refused to stop fighting until June of 1865.
After the war, the Union replaced Watie as Principal Chief with the Union sympathizing man who had been in that position before, however, after he died, his son and successor began to heal the divide within the Cherokee Nation.
Watie lived out the rest of his life as a planter on the Indian Territory.
Badges Earned:
Find a Grave Marked
Located In My Personal Library:
The Old West by Stephen G Hyslop
Sources:
https://www.battlefields.org/learn/biographies/stand-watie
https://www.britannica.com/biography/Stand-Watie