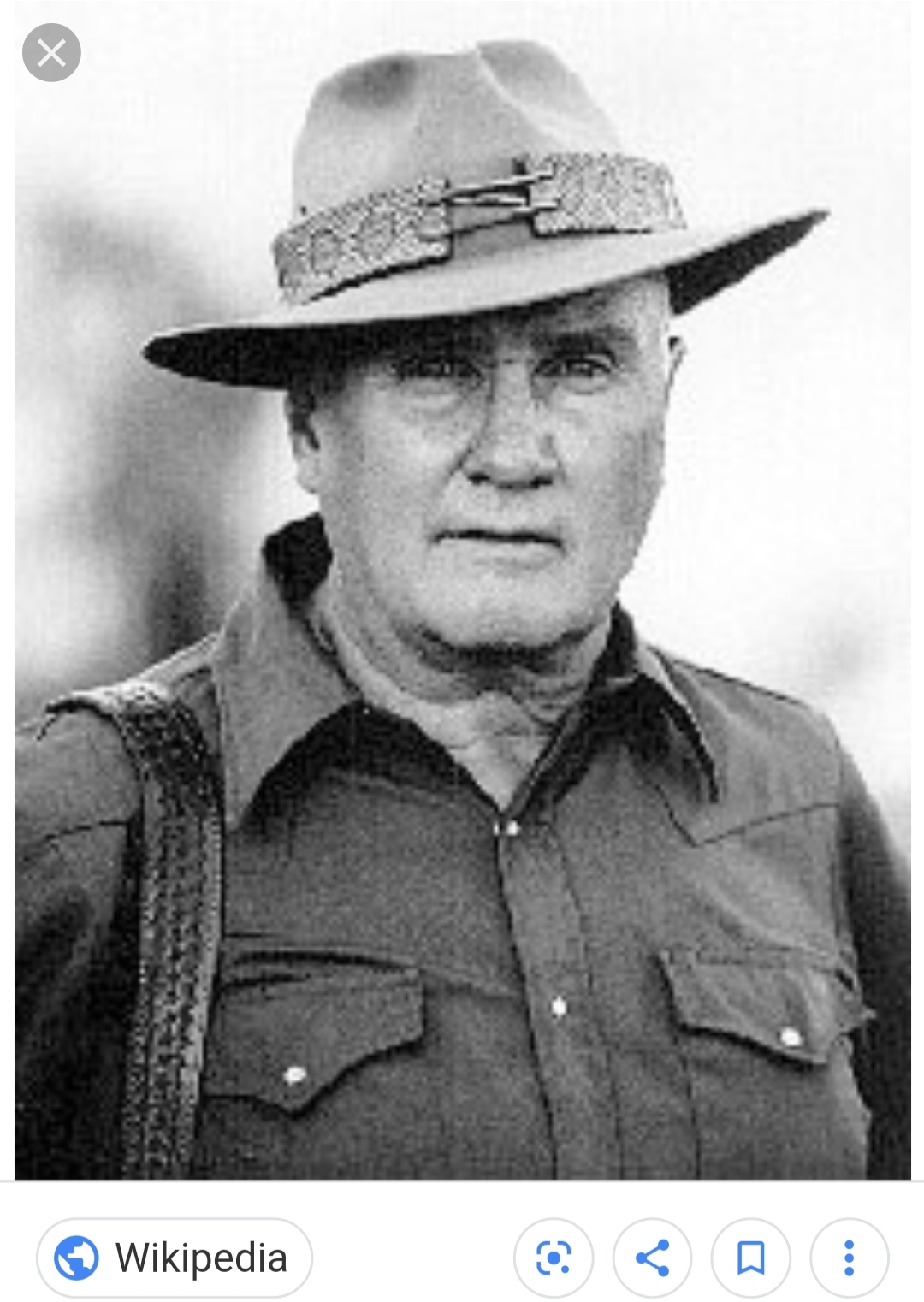 53) Jeff Cooper
US Marine who Served in Both World War II and Korea
Born: 10 May 1920, Los Angeles, California, United States of America
Died: 25 September 2006, Paulden, Arizona, United States of America
Jeff made famous the Modern Stance on Handgun shooting. He was a small Arms Advocate and founded Gunsite in 1976. Gunsite was originally founded to help further the education on proper handgun technique. Gunsite's proper name is the American Pistol Institute, located outside of Prescott, Arizona. At API Jeff taught military personnel, law enforcement, and civilians gun safety and handling classes.
Jeff also defined and stress the four rules of basic firearm safety:
Treat every gun as if it is always loaded
Never let the muzzle of the gun cover or point at anything you are not willing to see shot
Keep your finger off the trigger at all times, until you have identified and are prepared to fire at your target
Identify your target and whatever is located behind it before firing
Beyond his weaponry teaching, he also taught history and was an author.
Badges Earned:
Find a Grave Marked
Sources:
https://www.gunsite.com/about/