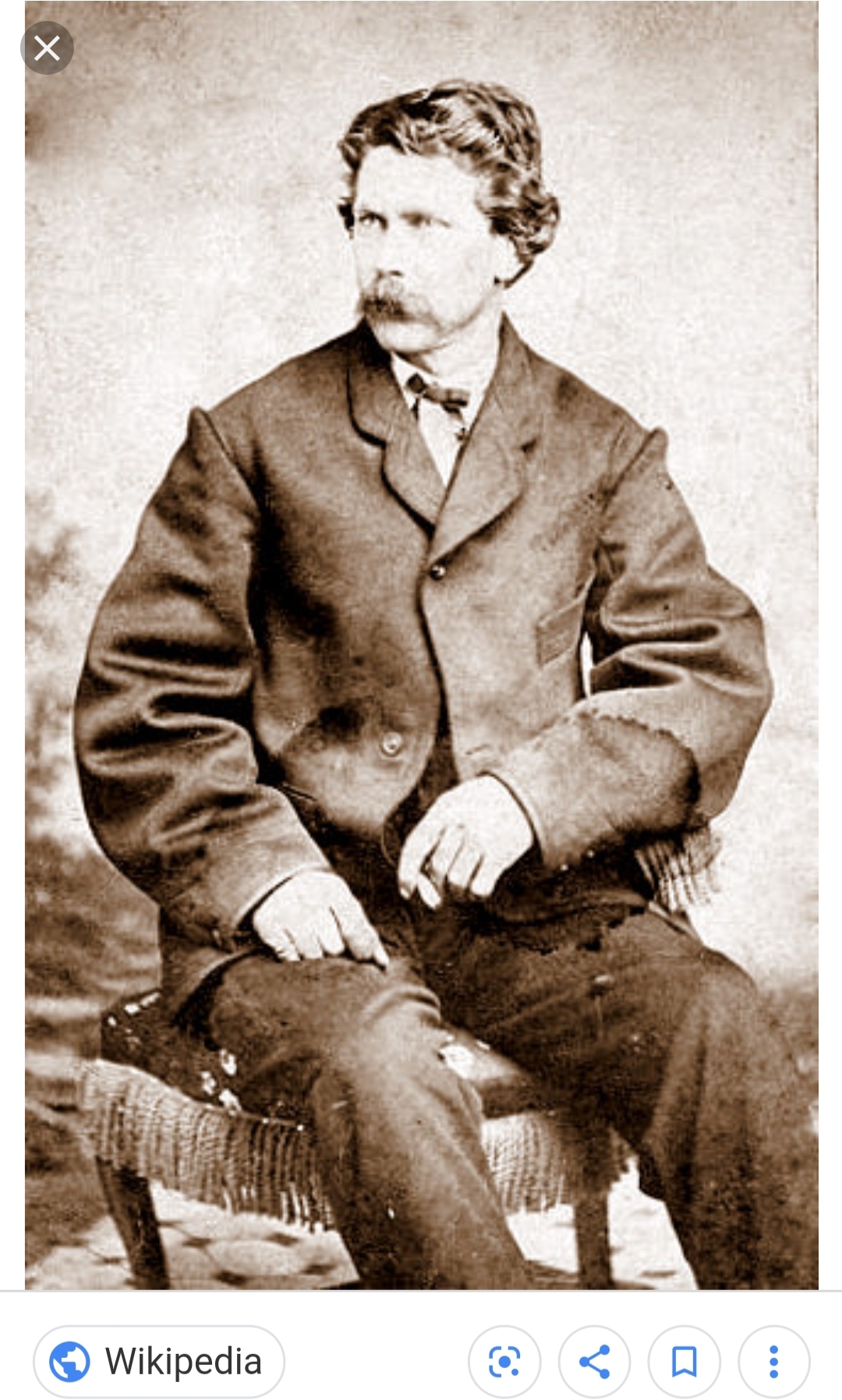 43)  Timothy O'Sullivan
The man who made the horrific beautiful and the austere, serene
Born: 1840, Ireland (Or possibly New York State)
Died: 14 January 1882, Staten Island, New York, United States of America
Photographer most known for his work during the War Between the States and later of the American West in general.
Very little personal information about Timothy survives. It is not known if he ever married or had children, nor is his exact birthplace known. He left behind no written account of his life, but his photographs remain staples of those studying the American West and the War Between the States.
As written by the International Photography Hall of Fame and Museum: O'Sullivan photographed every aspect of the Civil War: military men in camp, swimming, relaxing, in battle, wounded and dead. He photographed the landscape, bridges during construction and after destruction, and battlefields littered with the bodies of dead soldiers.
In 1867, Timothy was hired by the US Geological Survey as an official photographer. He continued working, and in 1870 was hired to be the official photographer to document progress on what would one day be the location of the Panama Canal. Then, in 1871, Timothy photographed the Grand Canyon and the ruins of Canyon de Chelly, both of which are still used by researchers today.
In 1882, he took his last job, as the official photographer of the US Treasury Department.
Timothy passed away from tuberculosis at the age of forty-two.
Link to some of his photographs.
Badges Earned:
Find a Grave Marked
Sources:
http://iphf.org/inductees/timothy-h-osullivan/
https://www.findagrave.com/memorial/24716607/timothy-h_-o_sullivan
https://petapixel.com/2013/09/02/amazing-19th-century-photographs-american-west-timothy-osullivan/