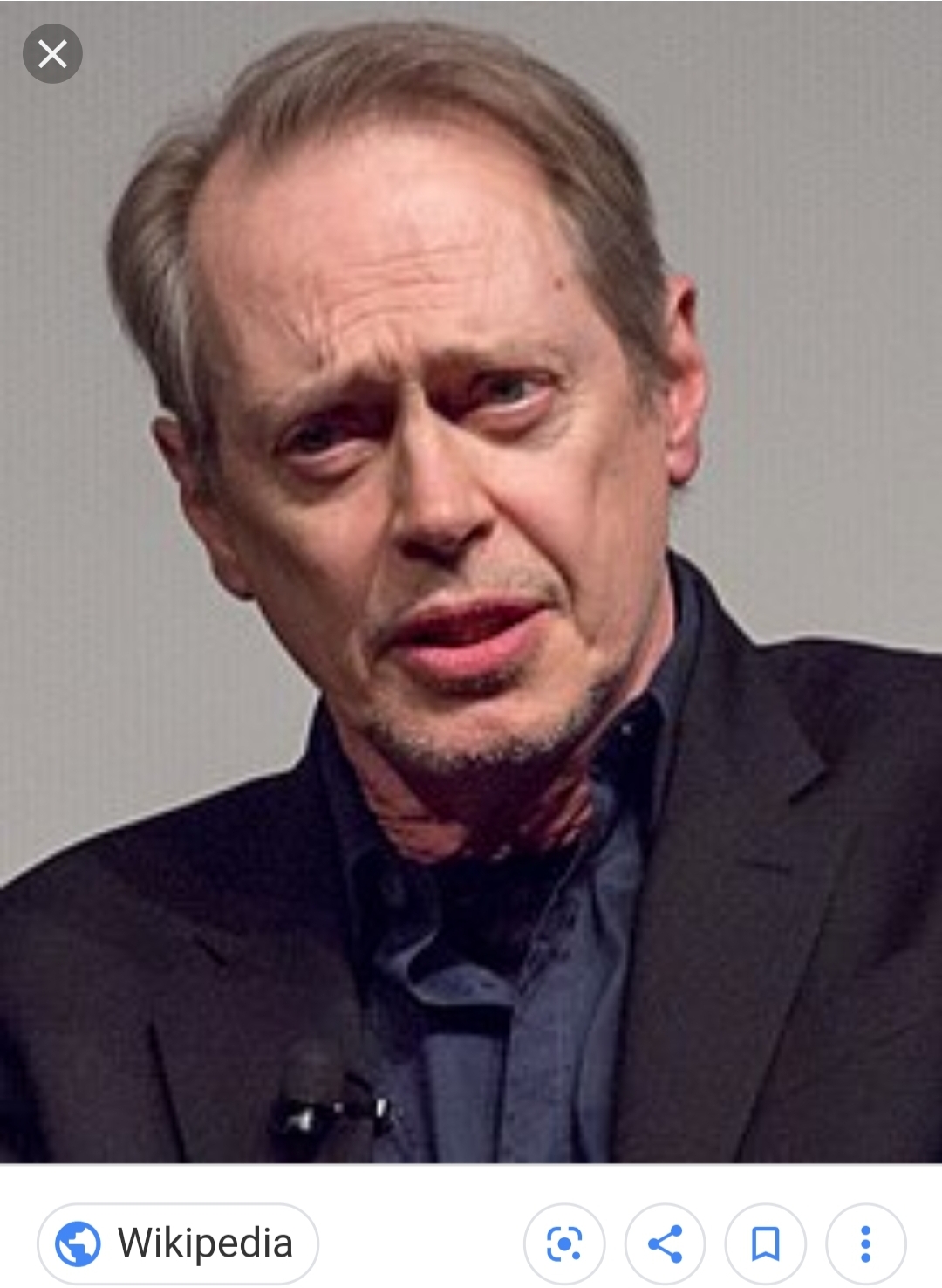 39) Steve Buscemi
He's not on this list for his acting skills (Though he's stellar in every role)
Born: 13 December 1957, New York City, New York, United States of America
Actor known for his roles in films like Fargo, The Big Labowski, and Reservoir Dogs, or, depending on your age, the Spy Kids and Hotel Transylvania Franchises. He was also featured in the Season Fourteen Finale of E.R. and his character was instrumental in the death of the character Dr. Gregory Pratt (But I'm not bitter about that or anything *sniff sniff*)
I chose to place Steve on my list because of the heroic actions he took on 9/11. From 1980 to 1984, Steve worked as a firefighter in New York City. When he heard the news about the attacks on the Twin Towers, he didn't hesitate to jump back into his old job. He worked several twelve-hour shifts searching for survivors in the rubble heaps of what was left of the towers.
He has also continued to speak on the FDNY Union's behalf and stay involved in firefighting functions. Steve is also a member of the Board of Advisors for Friends of Firefighters.
In 2019, news broke that Steve's wife Jo Andres, who was a famous filmmaker in her own right, had passed away at the age of 64. They had been married for thirty-one years and have one son together.
Sources:
https://variety.com/2019/film/obituaries-people-news/steve-buscemi-wife-jo-andres-dead-dies-1203106252/
https://www.imdb.com/name/nm0000114/bio
https://www.businessinsider.com/on-911-people-remember-how-steve-buscemi-searched-for-survivors-2017-9