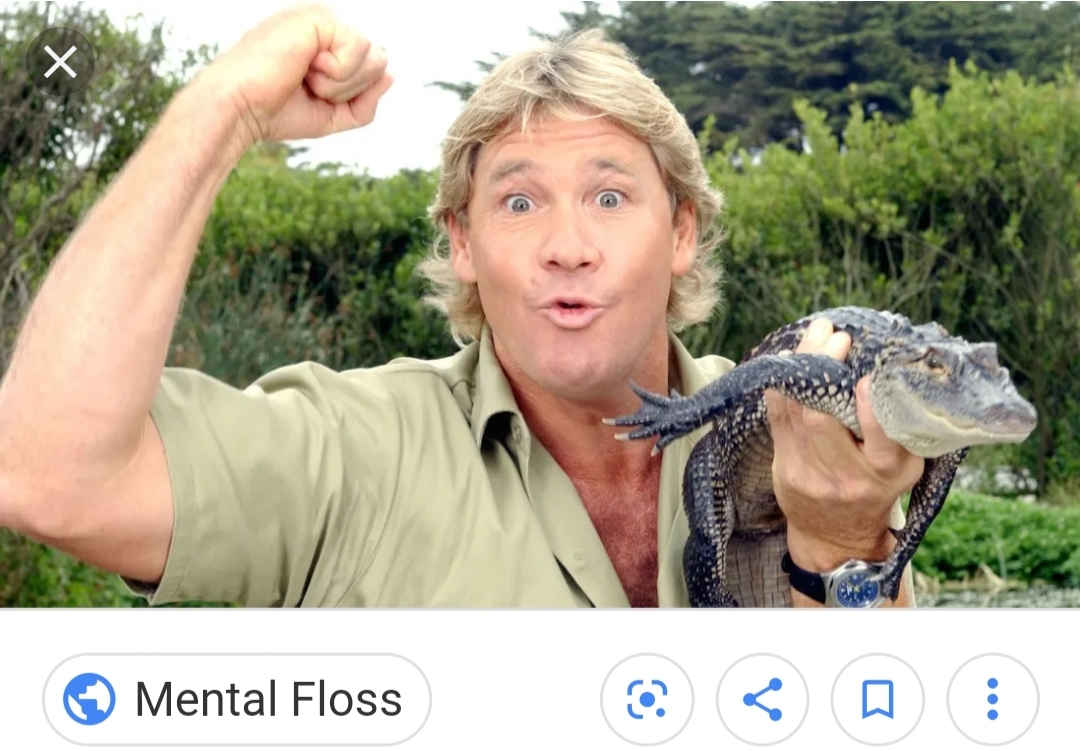 36) Steve Irwin
Just Like with Oprah, I Don't Need to Say More, but I Will
Born: 22 February 1962, Essendon, Australia
Died: 4 September 2006, Batt Reef, Australia
Steve was raised in an animal friendly home, with his parents opening a reptile park in 1970. He spent his childhood catching and rescuing reptiles from the sides of roads and other areas, releasing them back into the wild.
After a few years, his focus moved from reptiles in general to mainly crocodiles, and the techniques he developed to safely catch and release them are used across the world today.
In 1991, Steve took over management of his parent's reptile park, and two days later met his future wife Terri. They married in 1992.
Instead of a honeymoon, Steve and Terri filmed a wildlife documentary about crocodiles. The project was so successful Steve's hit show The Crocodile Hunter was born.
The couple continued to expand on the wildlife park, and in 1998 they renamed it the Australia Zoo which Terri still owns and operates today.
Steve and Terri have two children together, Bindi and Robert, both of whom continue to work with their mother to expand their father's vision of conservation and education around the world.
Steve tragically passed away after suffering a stingray wound to the heart.
Today, Bindi, Robert, and Terri's work is highlighted in the Animal Planet show Crikey! It's the Irwins!
Badges Earned:
Find a Grave Marked
Located In My Personal Library:
Australia Zoo: Creating a Conservation Legacy Through the Eyes of Bindi Irwin by Bindi Irwin
Sources:
https://www.australiazoo.com.au/about-us/the-irwins/steve/