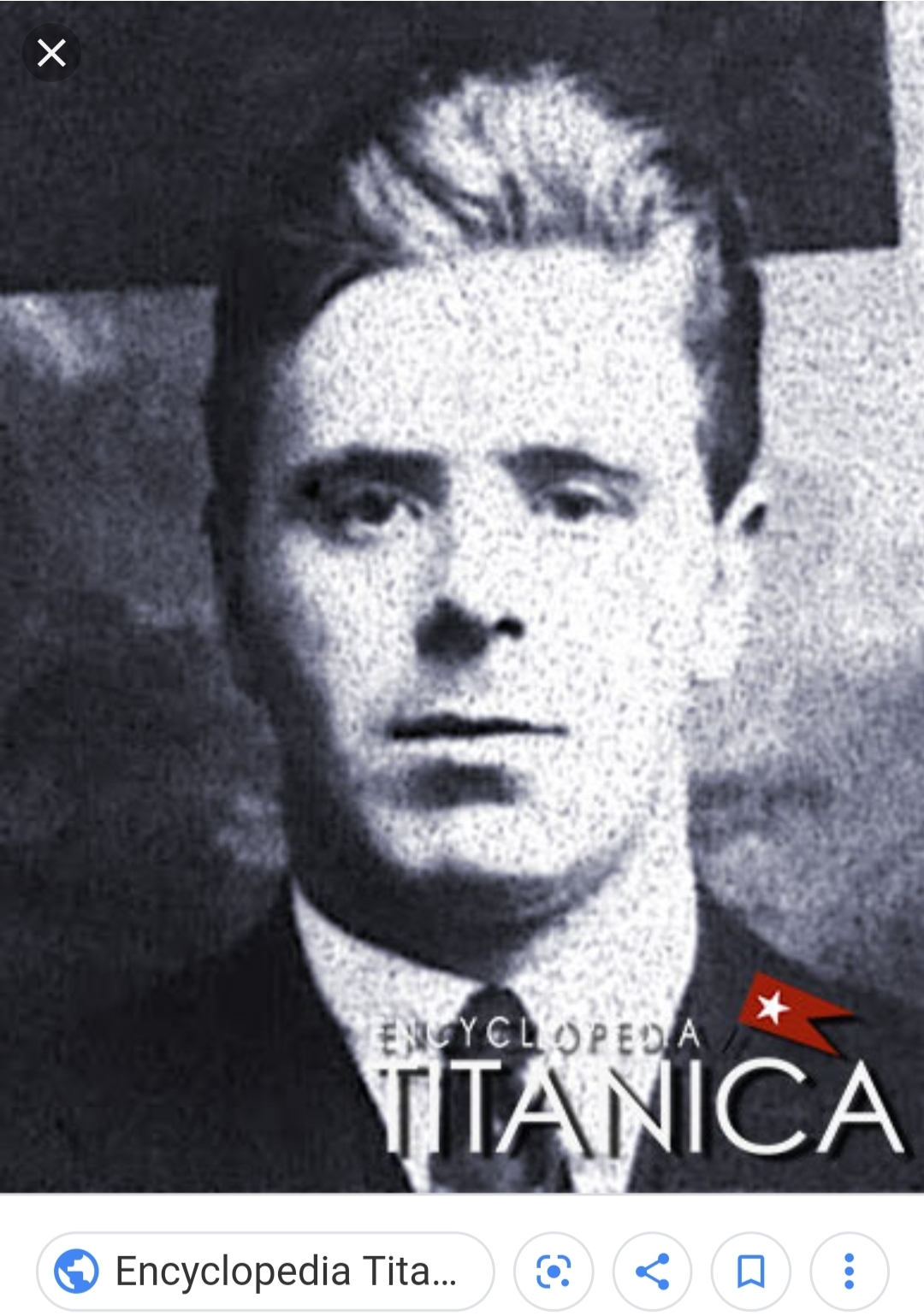 35) John Collins
He Testified About It!
Born: 24 October 1894, Belfast, Ireland (Present-Day Belfast, Northern Ireland)
Died: 6 February 1941, Belfast, Ireland (Present-Day Belfast, Northern Ireland)
John grew up in a poor Roman Catholic household and was one of nine siblings. His father died when he was younger, and so he had to help take care of his younger siblings and widowed mother.
One of the jobs he took up over those years was as a scullion on the RMS Titanic. At the time of the collision he'd been asleep, but quickly woke and headed up to the decks where he was told the situation was not serious and to go back to bed.
Soon after he made his way to the decks again and pulled on his lifebelt. After realizing he was not going to get onto Lifeboat 16, as he'd been assigned, he found a woman with two children in need of assistance. John was holding one of the children in his arms when a wave crashed into the ship and he was swept out to sea, losing hold of the baby.
John was able to drag himself over to Collapsible Lifeboat B and pulled himself onto it alongside others. The men on Collapsible B eventually made their way into Lifeboats 4 and 12.
Once the Carpathia docked in New York Harbor, John was called to testify before the US Senate Inquiry into the disaster.
He then returned to his native Ireland and continued working aboard various vessels into the 1920's.
John married in 1919 and had three children.
In the last years of his life he suffered from delirious episodes and paralysis stemming from being infected with syphilis, and he lived out his last years in a psychiatric facility.
Badges Earned:
Located in My Personal Library:
10 True Tales: Titanic Young Survivors by Allan Zullo
How It Happened: Titanic, The Epic Story From the People Who Were There by Geoff Tibballs (Mentioned on the Crew List Under "Galley Staff")
Titanic: First Accounts by Tim Maltin and Nicholas Wade
Sources:
https://www.encyclopedia-titanica.org/titanic-survivor/john-collins.html
https://www.scholastic.com/teachers/books/ten-true-tales-titanic-by-allan-zullo/