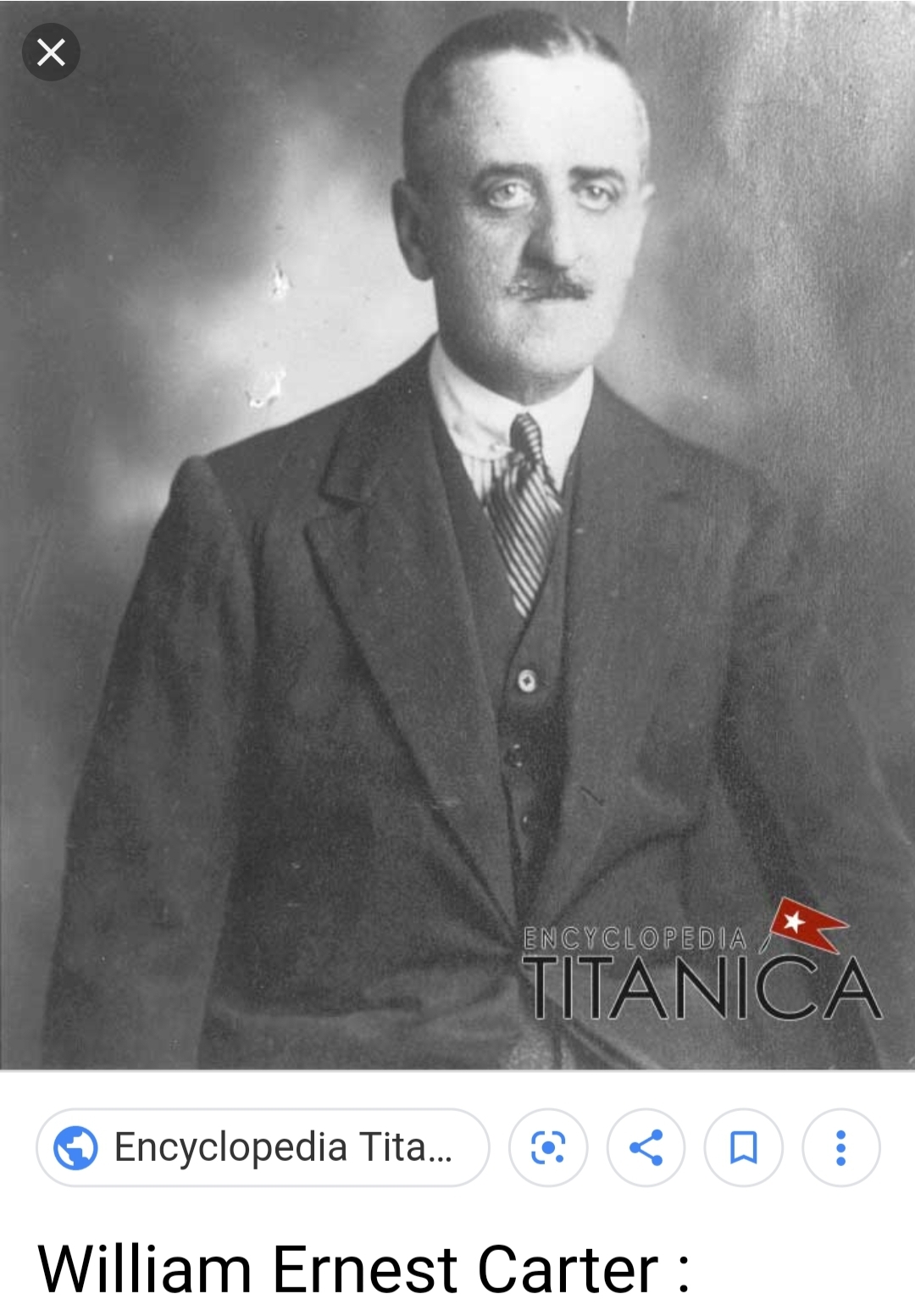 34) William Carter
His RMS Titanic Story is Arguably the Saddest I've Ever Heard
Born: 14 September 1900, Narragansett Pier, Rhode Island, United States of America
Died: 28 January 1985, Bryn Mawr, Pennsylvania, United States of America
William traveled aboard the RMS Titanic in the First Class, alongside his parents, sister, and three family servants (one of whom traveled in Second Class for some reason). His parents both hailed from affluent families and they had been vacationing in Europe.
Most important of all to note in this story, William's treasured family pet, an Airedale, was also traveling with them.
His mom, sister, and he managed to get aboard Lifeboat 4, but William had to leave his father and beloved Airedale behind. It is said that he only agreed to it after Colonel John Jacob Astor IV, the richest man aboard the ship (and arguably the world at the time) agreed to watch the dog and keep it safe. William's last view of his dog was of Mr. Astor holding its leash on the boat deck.
William's father and one of their servants would also survive the sinking. However, his father's survival put a strain on his parents' already unhappy marriage, and they soon divorced.
William himself married in 1925 and had two children. He also went into the banking sector, following his father. In later life he divorced and married another woman.
Throughout his life, William continued to travel extensively on different passenger ships, with manifests listing him aboard different vessels as late as 1956, however, he never liked discussing Titanic. He even discouraged any radio or TV interviews. The reason why? He reportedly never got over the death of his dog.
When William died, he was the last surviving member of the Carter family that had survived the sinking. There were also only two First Class passengers to outlive him.
Badges Earned:
Find a Grave Marked
Located In My Personal Library:
10 True Tales: Titanic Young Survivors by Allan Zullo
A Night to Remember by Walter Lord (Mentioned on the Passenger List)
How It Happened: Titanic, The Epic Story From the People Who Were There by Geoff Tibballs (Mentioned on the Passenger List)
Sources:
https://www.encyclopedia-titanica.org/titanic-survivor/william-thornton-carter.html
https://www.scholastic.com/teachers/books/ten-true-tales-titanic-by-allan-zullo/
https://www.findagrave.com/memorial/13225343/william-thornton-carter